Today we are sharing our favorite birthday cake ideas!
If you are trying to decide on a birthday cake, you have come to the right place. We are featuring over 100 of the most popular birthday cake recipe ideas as well as fun birthday cake designs!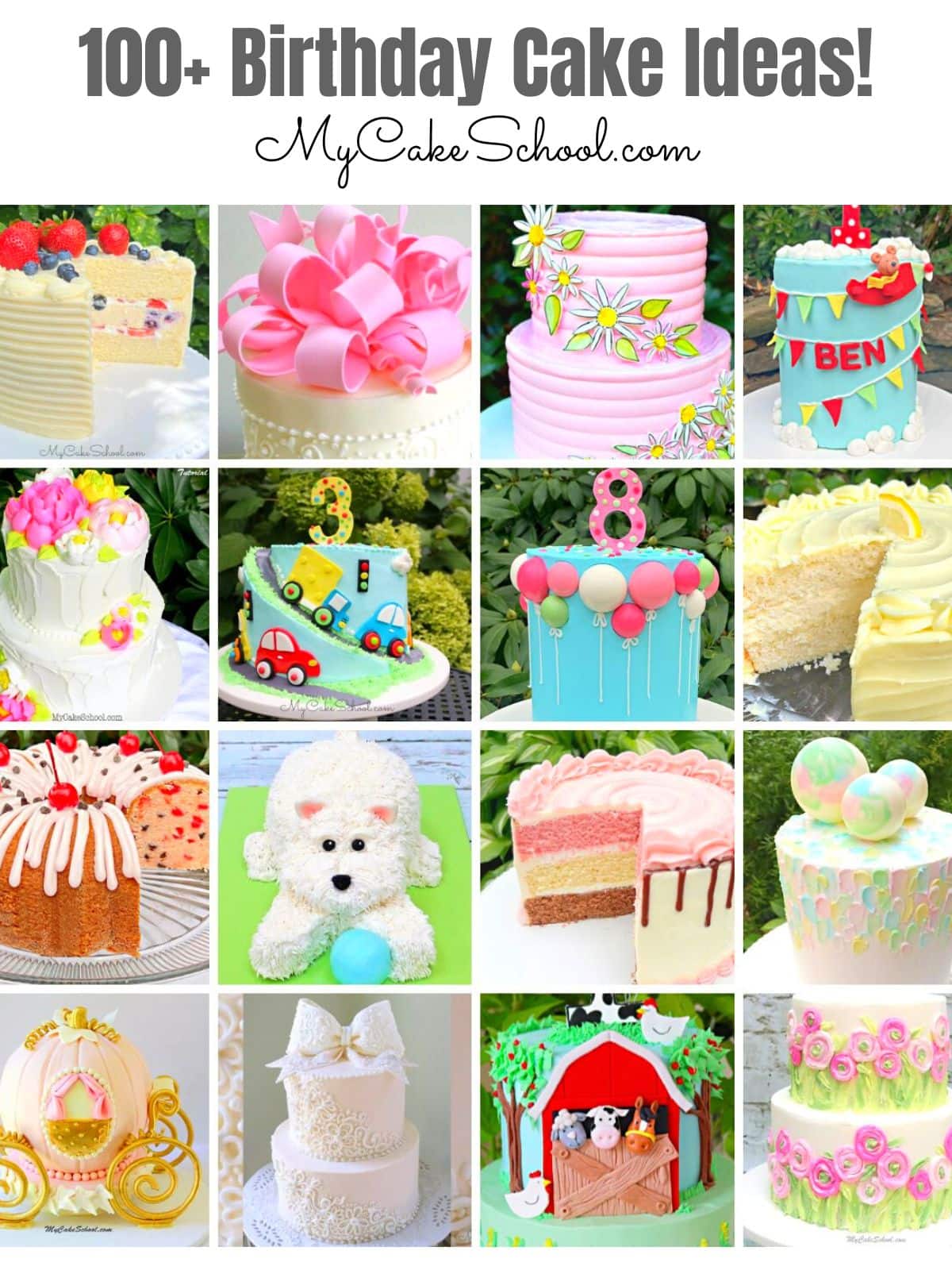 There's nothing like a cake to make a birthday party even better! Whether you are looking for a delicious cake recipe or a new cake design idea, you are sure to find something on this list!
Cake Designs
You will find elegant cake designs, sweet kids birthday cakes, fairytale themes, animal themes, and everything in between.
All of these birthday cakes can be found on our site, and all of the cake decorating tutorials are free to view! We hope that will click over and check out your favorites.
Enjoy the Cakes!
Thanks so much for stopping by today. If you give any of these birthday cake ideas a try, we would love for you to leave a comment and photo below. You may also like to visit our 50+ Favorite Birthday Cake Recipes!
Remember that you can find a full collection of all of our hundreds of cake recipes and free cake decorating tutorials for all sorts of cake designs in our Cake Tutorials and Recipes section!
You may also enjoy our collection of Favorite Cake Recipes from Scratch, Favorite Cake Mix Recipes, and Favorite Bundt Cakes!
Birthday Cake Ideas
We hope that you enjoy this list of our favorite birthday cake ideas! Whether you are searching for a fabulous recipe or fun birthday cake design tutorial, you are sure to find something in this roundup of favorites!