Gum Paste Peony Cake with Buttercream Ruffles
I just love peonies, and the process of creating realistic gum paste versions of these impressive flowers is easier than you think!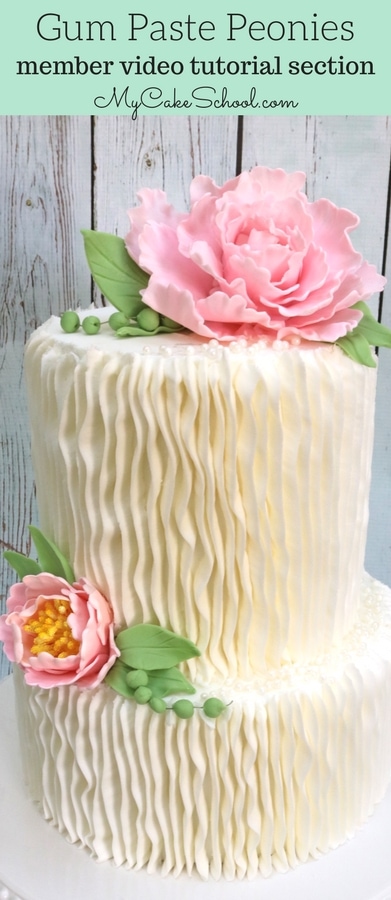 Gum Paste Flowers with No Wires Required
One of my favorite things about this style of gum paste peony is that no wiring of petals is required. For me, this really simplifies things, and if you are new to the world of gum paste flowers, this is a great flower to start with.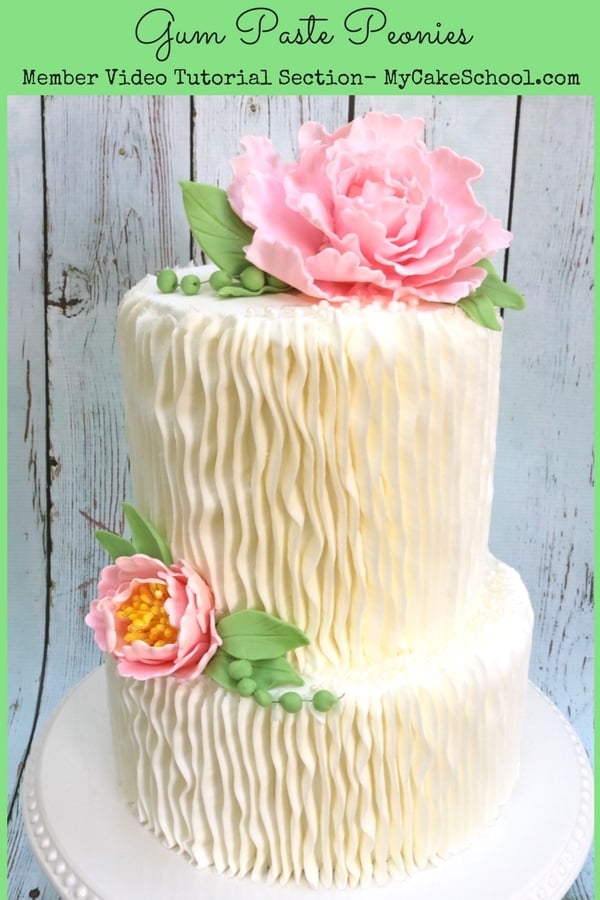 How to Make a Gum Paste Peony with a Five Petal Cutter
In this video, you will learn how to create a beautiful peony using a 5 petal peony cutter. In the tutorial, I used the metal 5 petal cutter that I've used for years, not realizing that it is now difficult to find online.
However, the plastic versions are available at several online stores (usually in sets of varying sizes). I'll link to one in our materials section.
Other Options for Making Gum Paste Peonies
You will also see in our tutorial that creating a peony one petal at a time is very simple as well if you would rather shop for individual peony petal cutters.
We also demonstrate how to create a peony petal from a round circle cutter. This is truly a very impressive yet forgiving flower and technique, we hope that you enjoy it!
Finally, in this video we will demonstrate a super simple buttercream piping technique that creates a unique vintage feel.
Materials:
In this video, we used 8 inch and 6 inch tiers frosted with our High Ratio Frosting recipe. Just as with any tiered cake, each tier should be on it's own cake circle. These are cake dummies but ordinarily I would place 5 bubble tea straws beneath the top tier for support.
Gum Paste (or fondant with tylose powder kneaded into it)
Peony Cutter (there are many great options online which would work well with the techniques shown in the video. Here is a very similar one that comes in a set of various sizes: Peony Cutter)
Coloring Gels: Americolor Lemon Yellow, Deep Pink, Leaf Green, Avocado Green
Veining tool of choice (veiner, veining mold, gum paste tool, or simply a toothpick)
Petal tip 104
Floral wire (optional) for green "string of pearls" vine. We used 26 gauge
Vodka (for creating paint with yellow coloring gel)
Tylose Glue (We mixed a little tylose powder with a little warm water to create a "glue" for our petals.)
Miscellaneous: Our form for drying flowers was made from a small bowl and foil. We bits of pillow stuffing for arranging the petals for drying. Bits of paper towel would work as well.
Chocolate Peony Tutorial!
We also have a free cake video tutorial for a peony made of chocolate candy coating! If you'd like to do a little experimenting with this idea, you can find the video here: Chocolate Peony Cake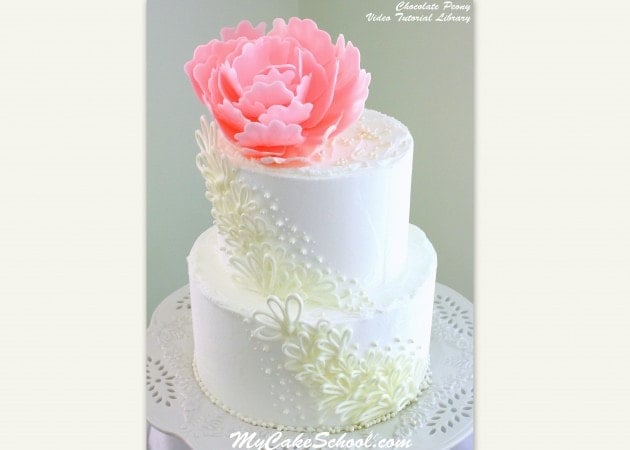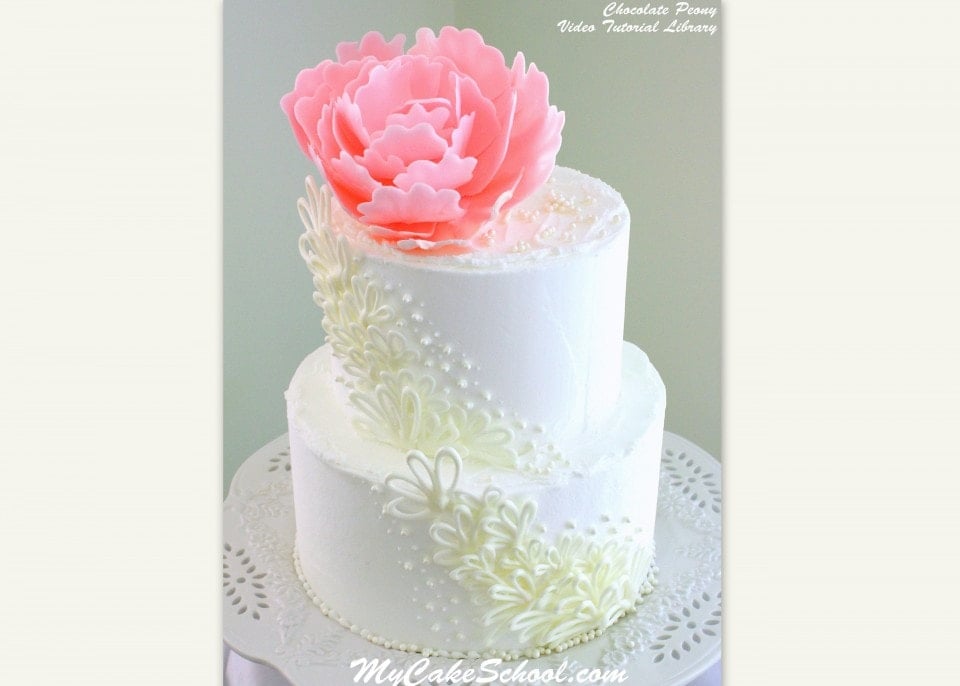 Enjoy the Video!
Thanks so much for stopping by! If you give the gum paste peonies or buttercream technique a try, we would love for you to leave a comment and photo below!