Today we are featuring our favorite Birthday Cake Recipes!
A good old fashioned Yellow cake with chocolate buttercream, or a colorful, sprinkle-filled Funfetti Cake often come to mind for birthday celebrations, but really anything goes!
If it is a delicious cake, it is sure to be a favorite birthday cake too. And if it's my birthday, bring me a big slice of Carrot Cake! ;0)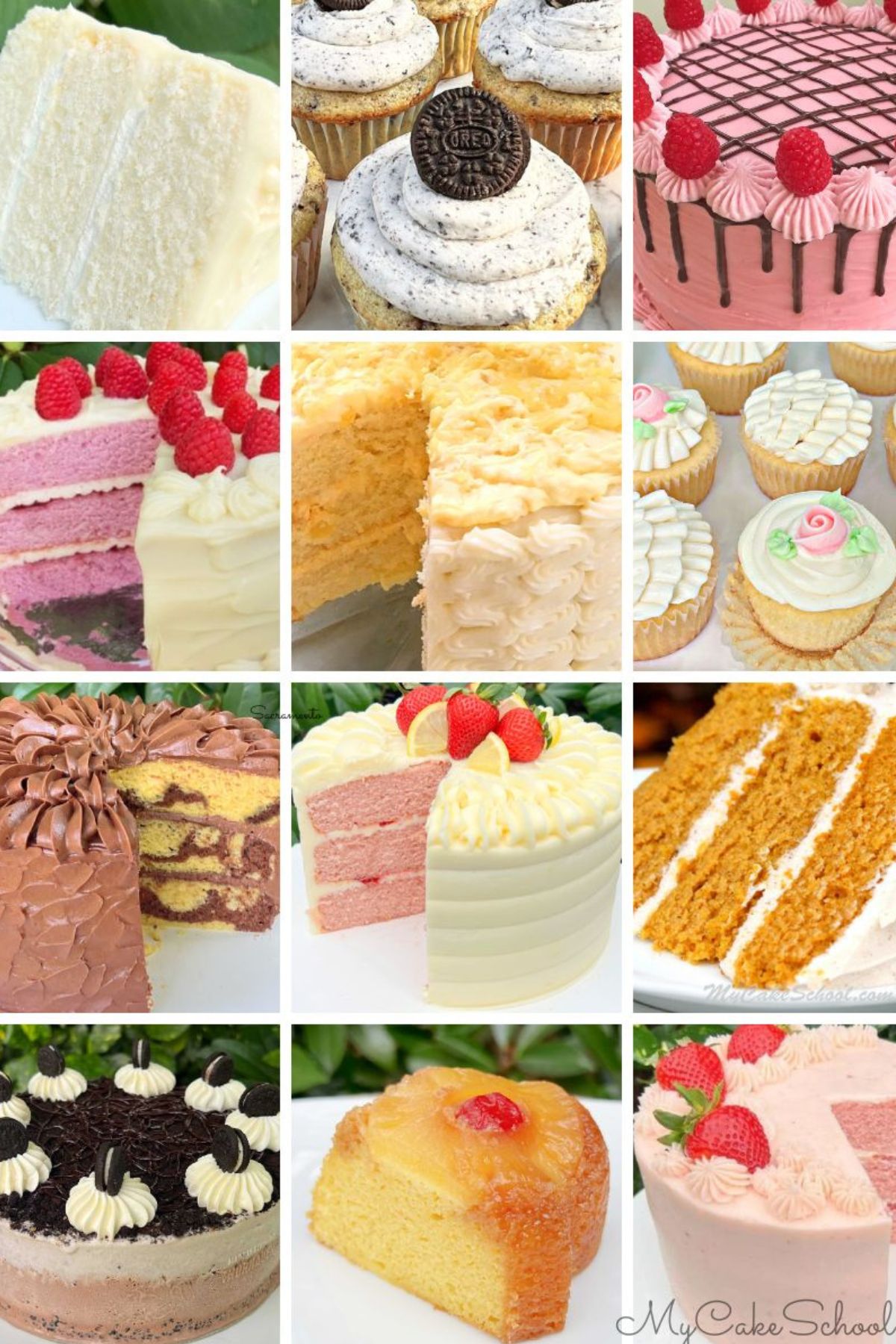 These featured birthday cake recipes are all cakes that are popular year-round, and are sure to please a crowd! You'll find chocolate cakes, fruity cakes, bundt cakes, classic cakes, and more.
Some of our most popular birthday cake flavors are: White Velvet Cake, Pineapple Cake, Strawberry Cake, and Lemon Cake. But this is just the tip of the iceberg- there are so many more delicious options!
Enjoy scrolling through. If you have tried any of these cake recipes, we would love for you to leave a comment and photo below! We would love to hear what your favorite birthday cake is!
Make sure to check out our post on FAVORITE Birthday Cake Designs as well!
Birthday Cake Recipes
These delicious Birthday Cake Recipes would make anyone feel special and are sure to please a crowd!