Raunculus Fields Cake- Painting with Buttercream Tutorial
We're excited to share today's easy Buttercream Ranunculus Cake tutorial which features painting with buttercream.
This brightly colored buttercream cake is not only uniquely beautiful, but surprisingly simple!
Painted cakes, and cakes with lots of buttercream texture are big in cake decorating right now, and this design is the perfect balance of both!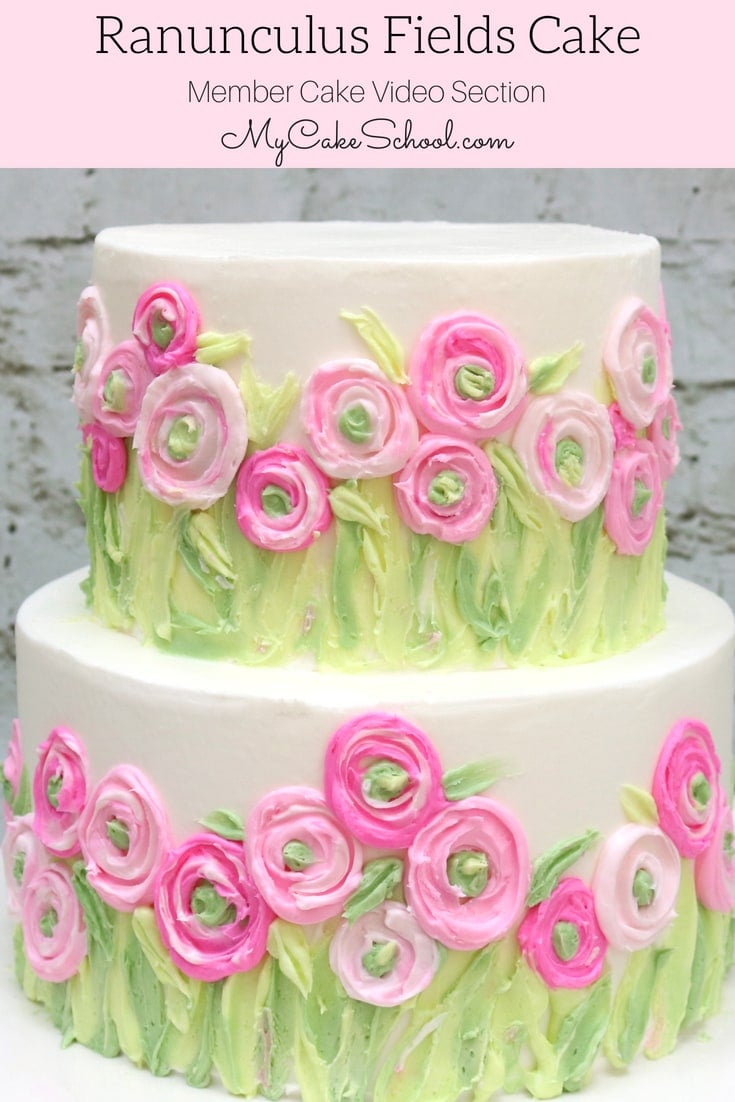 No matter what your skill level in cake decorating, we think that you will love this impressive painted buttercream effect- it is extremely forgiving, lots of fun to create, and the design possibilities are endless!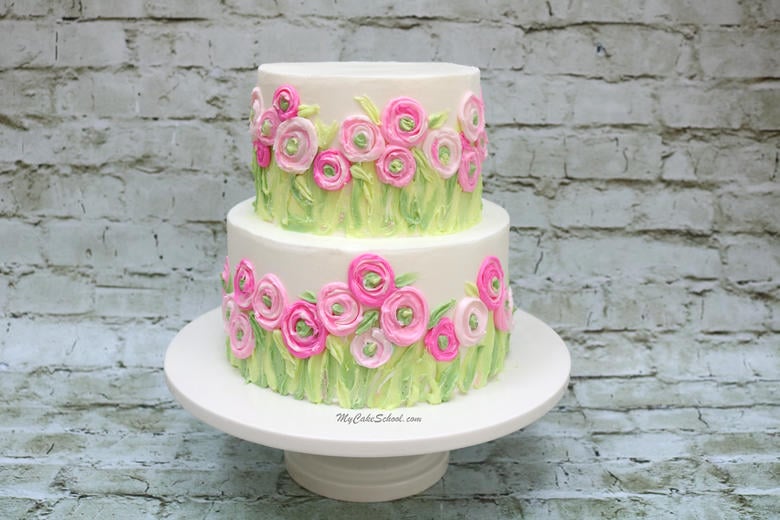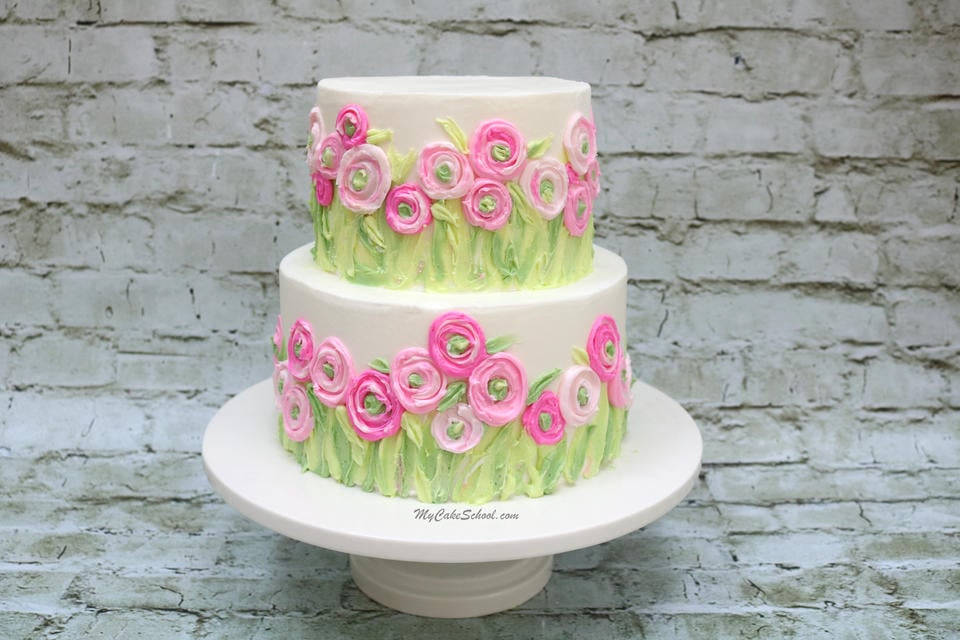 Materials:
For this tutorial, I've used 8 inch and 6 inch stacked tiers frosted in fluffy vanilla buttercream frosting. As usual, each tier is on it's on cardboard cake circle cut down to size. The top tier is supported by four bubble tier straws cut to the height of the bottom tier.
Buttercream Frosting (of choice)- We used our Fluffy Vanilla Buttercream recipe
Coloring Gels: We used Americolor Deep Pink to make three shades of pink. Ameicolor Avocado Green + a touch of leaf green, and Americolor Electric Green
No Piping Tips required
Spatula: I used a small angled tapered spatula - use your spatula of choice
Paint brushes- Choose one or two small paint brushes that you can use to add texture to your flowers- mine were small, flat brushes.. Of course, you'll want to use brushes that have never been used with paint ;0)
Miscellaneous: I like to frost my cakes with a spatula followed by a bench scraper while spinning the tier on a turntable.
Enjoy the Video!
Thanks so much for stopping by! We hope that you enjoy this easy, elegant Buttercream Ranunculus cake!
If you give it a try, please leave a photo below! We would love to see!