I love cake designs that have a lot of texture, and easy textured buttercream flowers done with a "palette knife painting" feel are some of my favorites!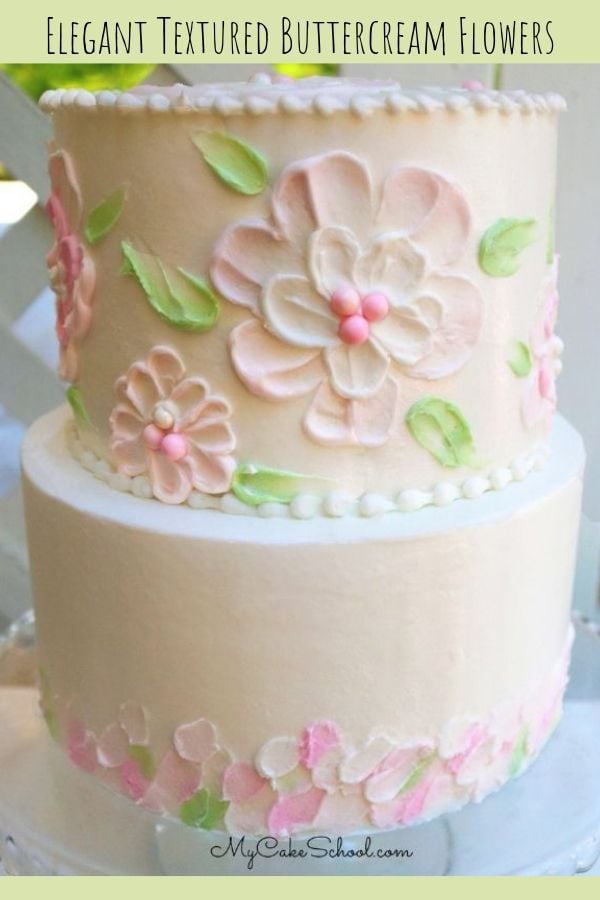 Palette Knife Painting with Buttercream on Cakes
Cakes with lots of texture are extremely popular right now, and the trend shows no sign of slowing down! It is a very forgiving style of cake design which is why I have a feeling it is here to stay!
For today's cake tutorial, we are creating buttercream flowers with lots of texture, but in other cake tutorials, we show simple ways to add texture to the entire cake- as we do in our Ridged Buttercream Video, Chrysanthemum Cake Video, Chalkboard Plaque Cake Video.
If you scroll through our section of Free Cake Videos or Recipes, you'll see that my favorite decorating style involves textured buttercream (whether combed, piped, or created with an offset spatula).
In today's textured buttercream flower tutorial, we are not working with palette knives, but instead, cake spatulas and even a plastic spoon here and there!
There are so many cake design options when it comes to this method of decorating, but we love the elegant look of these simple flowers!
Materials for Textured Flower Cake:
For this video, we are decorating 8 inch and 6 inch stacked tiers, frosted in our fluffy vanilla buttercream frosting.Each tier is on it's own cake cardboard cut down to size, and the top tier is supported from beneath by 4 bubble tea straws (cut to the height of the bottom tier).
(For more details on tier stacking, you can check out our free video: Basics of Tier Stacking)
Buttercream (We used our Fluffy Vanilla Buttercream but our Classic Vanilla Buttercream works great too)
Small spatula and/or spoon
Coloring Gels: Deep Pink (to make light and dark buttercream), Americolor Avocado Green + Leaf Green
Sugar Pearls: We used a container of Wilton light and dark pink sugar pearls but use whatever you like!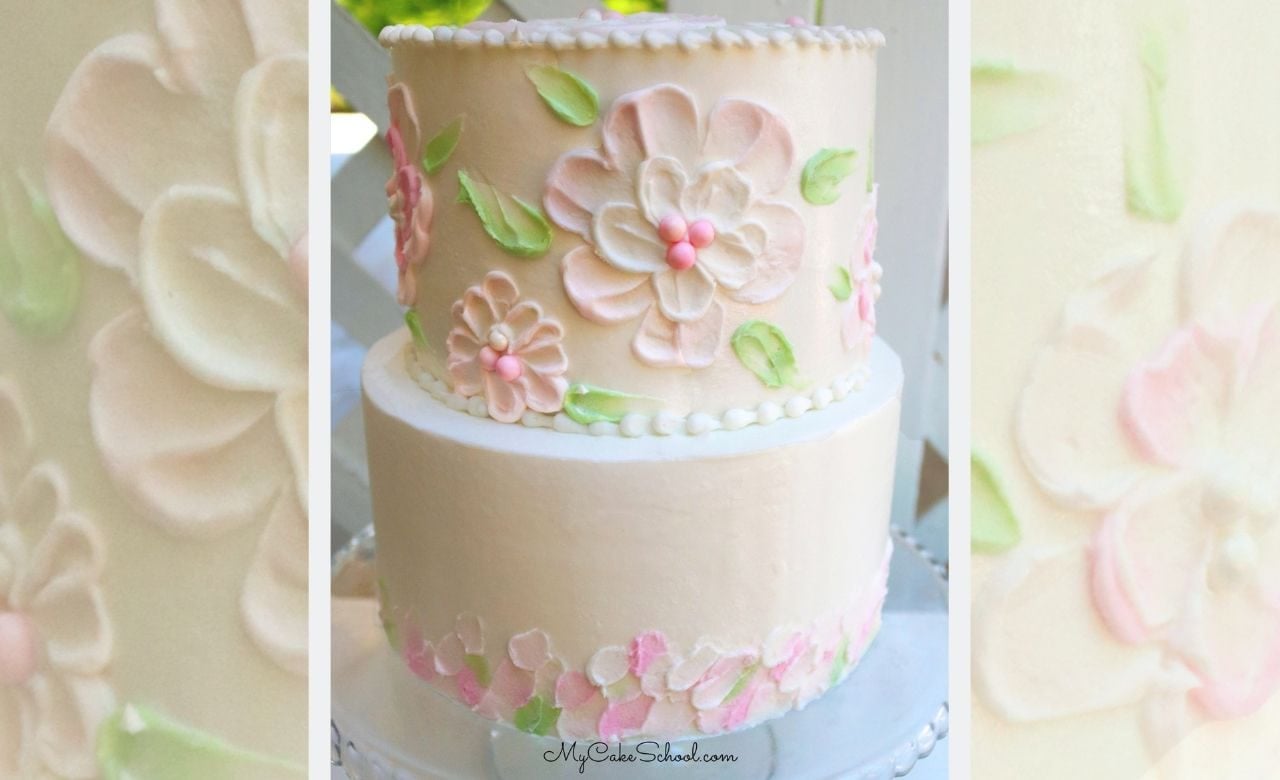 More Textured Buttercream Flowers!
If you love this cake, you will also love our Ranunculus Flowers Cake Tutorial! It is such an easy design but so beautiful too!