Spring has arrived and with Easter just around the corner, it's time for our roundup of the BEST Easter cakes, springtime cakes, and recipes!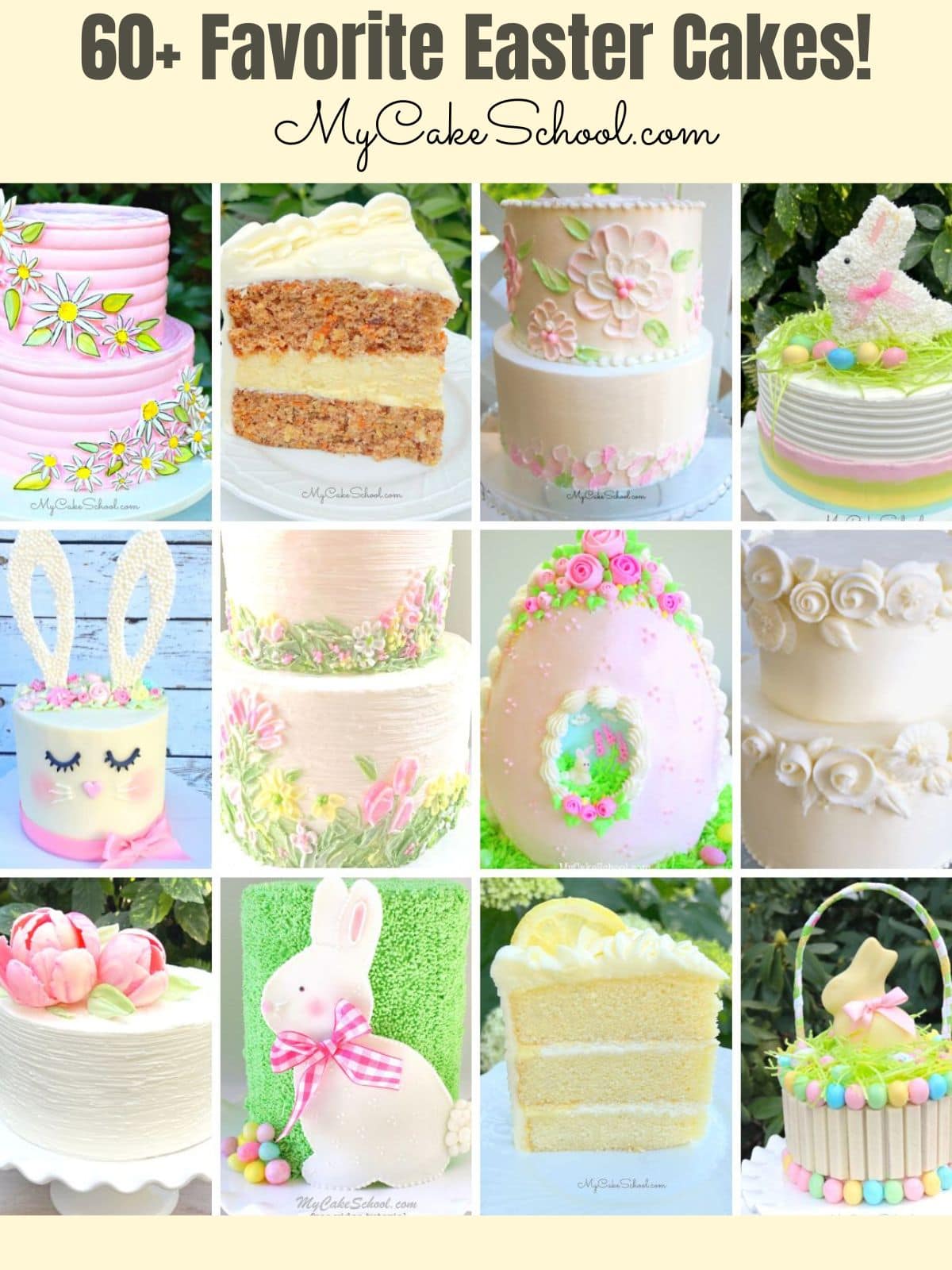 Tutorials & Recipes
In this roundup, we are featuring our free cake decorating tutorials that would be perfect for spring and Easter gatherings!
Throughout the collection, you'll find sweet bunnies, beautiful floral cake designs, and more!
In addition, we are including a few cake recipes that would be perfect for spring-- from light and fruity cakes to white cakes, pound cakes, and more.
Enjoy Scrolling Through!
Thanks so much for stopping by. If you give any of these Easter cakes a try, we would love for you to leave a comment and photo below!
You can find even more delicious cake recipes in our collection of 60+ Favorite Recipes for Spring and Summer!
60+ Easter Cakes and Tutorials!
We are sharing our favorite free cake decorating tutorials for spring and Easter cakes! We're including a few favorite cake recipes as well! Enjoy scrolling through!