Tiered Sheet Cake- Free Cake Tutorial
Who says that sheet cakes are boring? Today I'm going to show you the CUTEST "tiered" sheet cake design. This is so simple, and can be modified to fit all sorts of occasions from birthdays to bridal showers!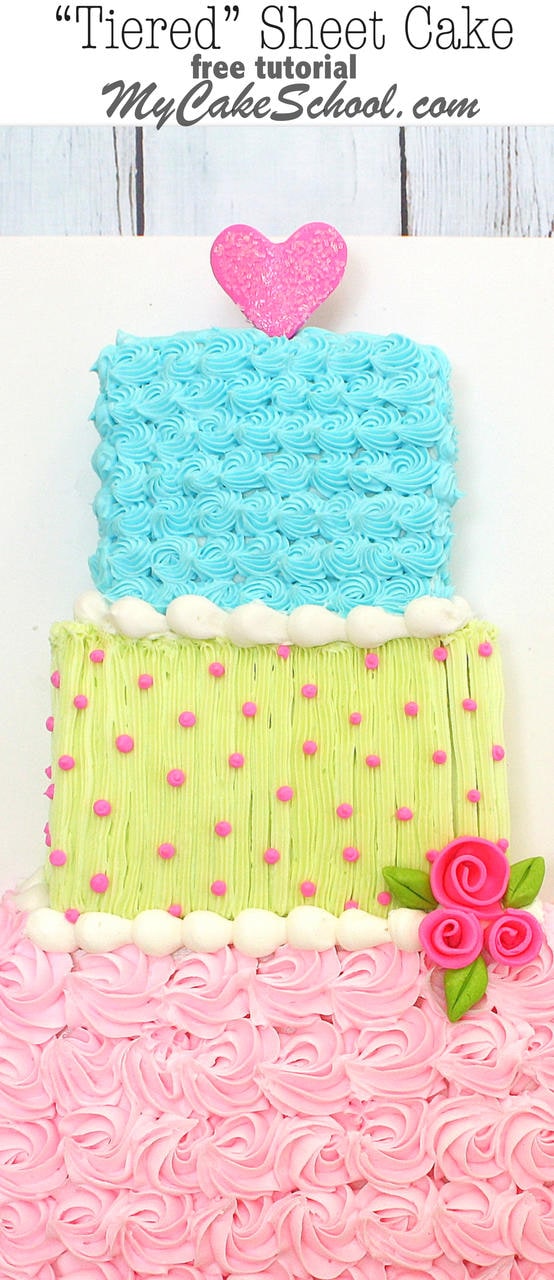 For this cute cake design, I'm working with a 9x13 sheet cake (which happens to be the doctored mix White Almond Sour Cream Cake in our Recipes section).
I like to carve my cakes while they are partially frozen so that they are less fragile and can be handled more easily. I frosted my cake with a crumb coat of vanilla buttercream, and then made my slices as you see below.
You can use my photo below as a basic guide no matter what size sheet cake you're working with.
You can see below that I basically sliced the cake in half to get my "bottom tier". With the remaining half, I created my top and middle "tiers".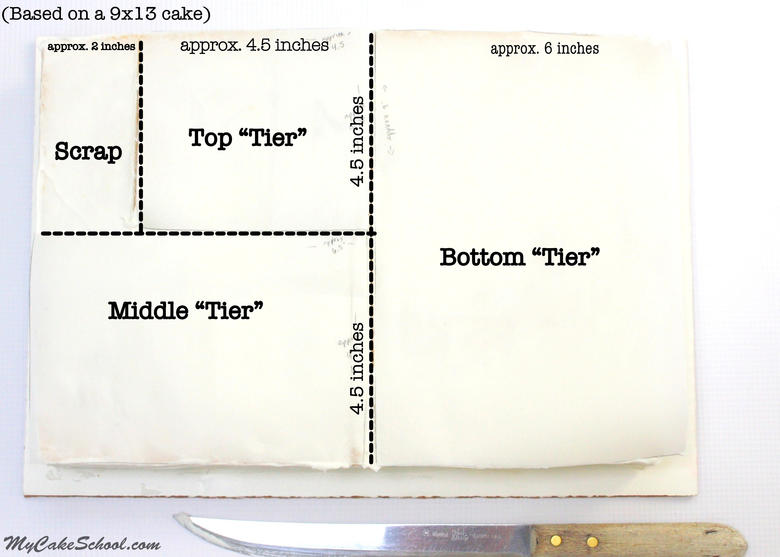 Since my layers were partially frozen, I was able to pick up the crumb coated layers and place on the final cake base. (Use your cake base of choice. I used three 14x19" cake cardboards, wrapped with a white plastic tablecloth which was secured on the bottom with staples).
Whenever I'm decorating the cake on the final cake base, I like to slide sheets of waxed paper just under the edge of the cake all the way around. This helps to keep things nice and clean.
I added a thin layer of frosting around the freshly cut edges of the cake before continuing.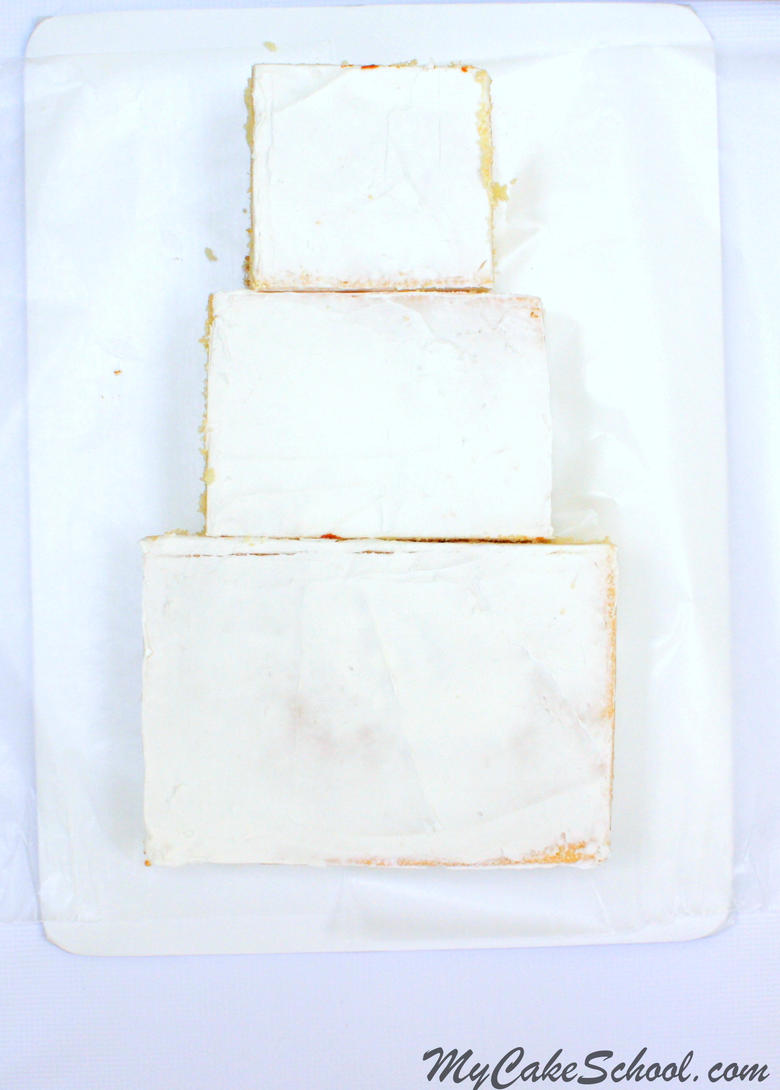 Time to start piping!
Here, I'm using a 2D piping tip to pipe rosettes row by row . (Buttercream is tinted with Americolor Deep Pink).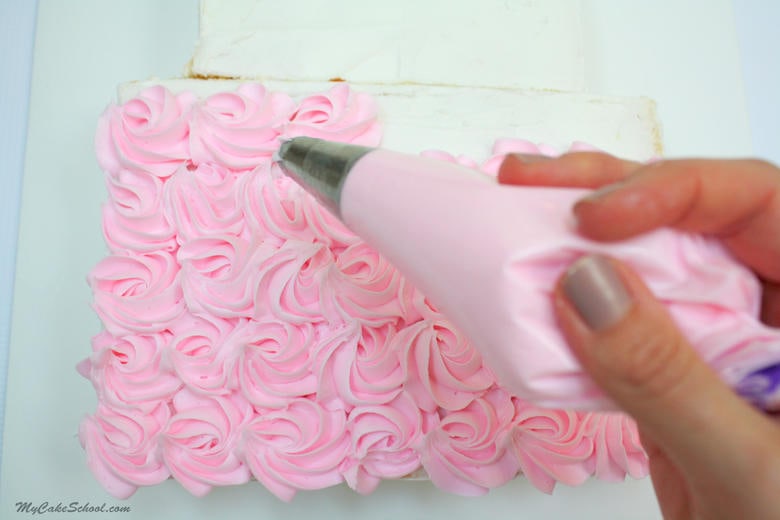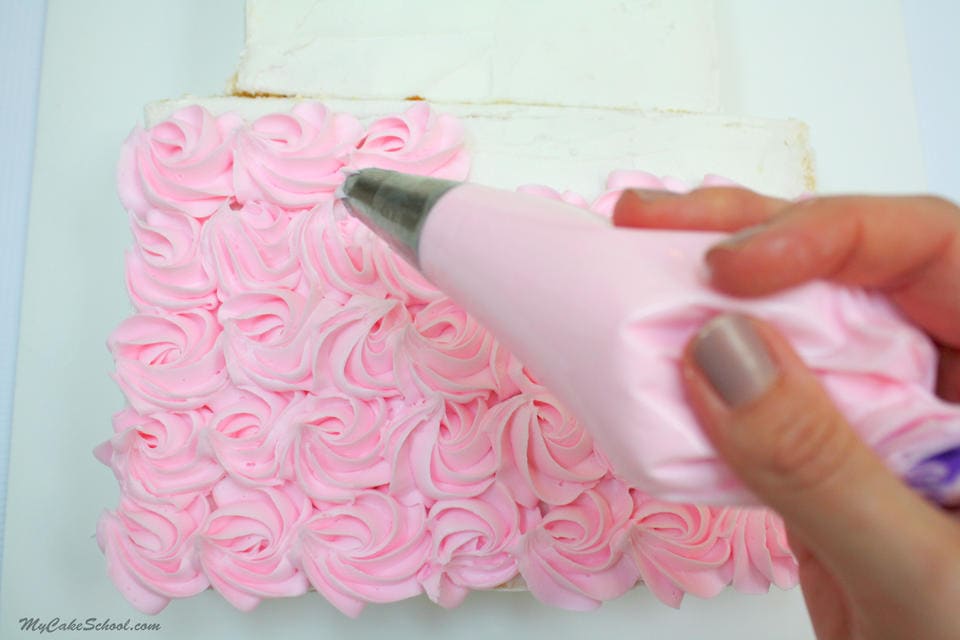 For the middle tier, I piped rows of green buttercream (Americolor Electric Green) with a star tip 21.
* I also added hot pink dots of buttercream (Wilton Rose coloring gel) with a tip 4.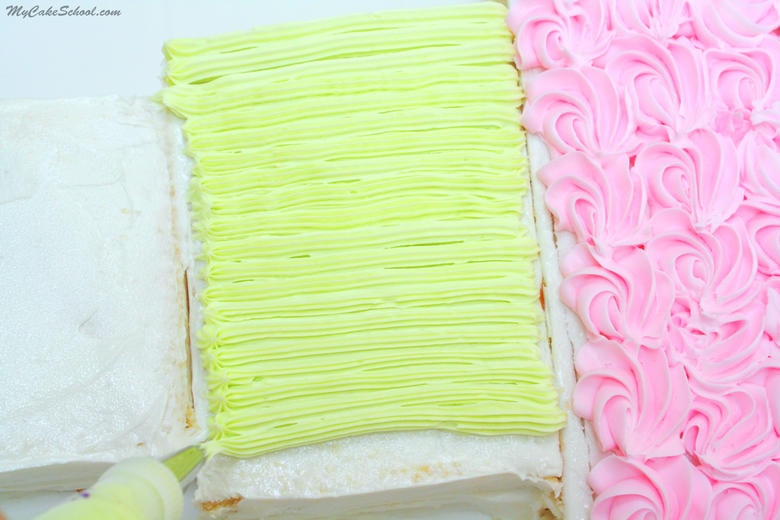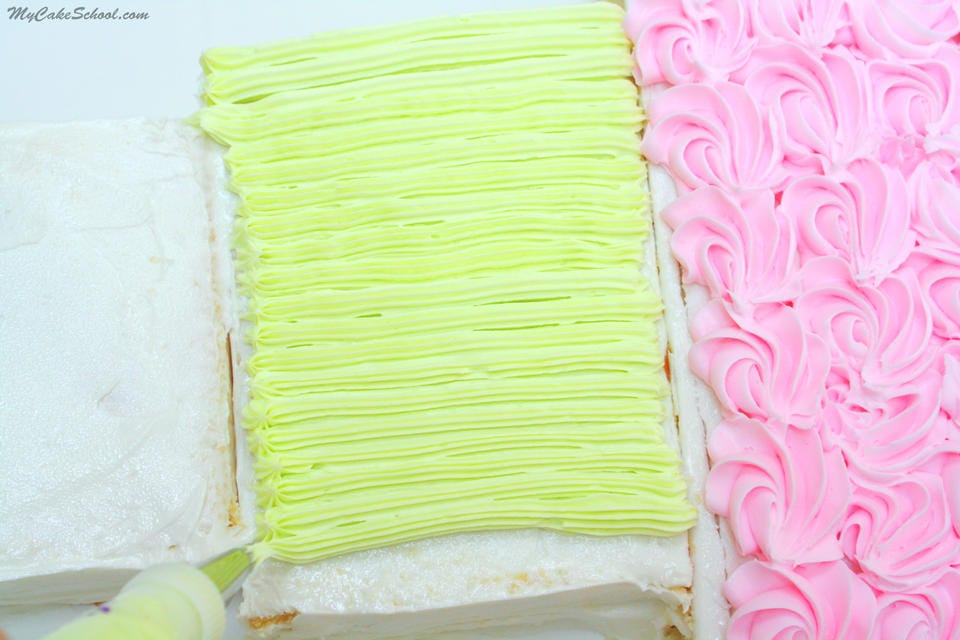 For the top tier, I'm piping small rosettes of buttercream with a star tip 21 (tinted with Americolor Sky Blue).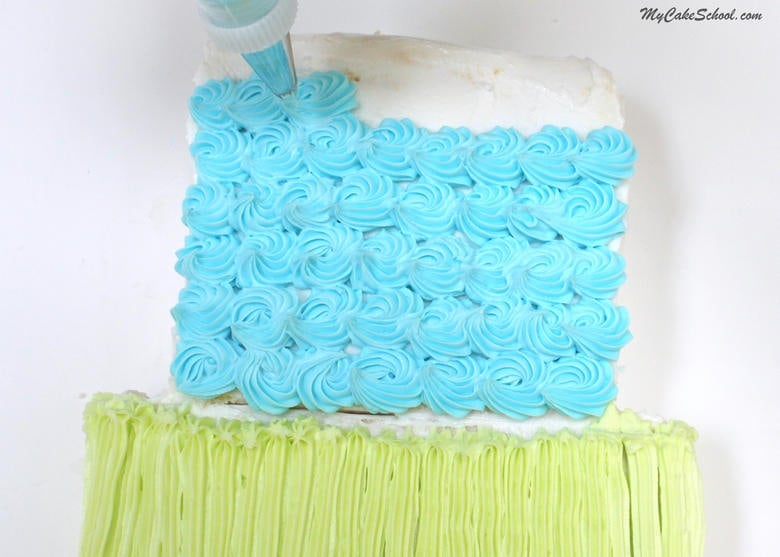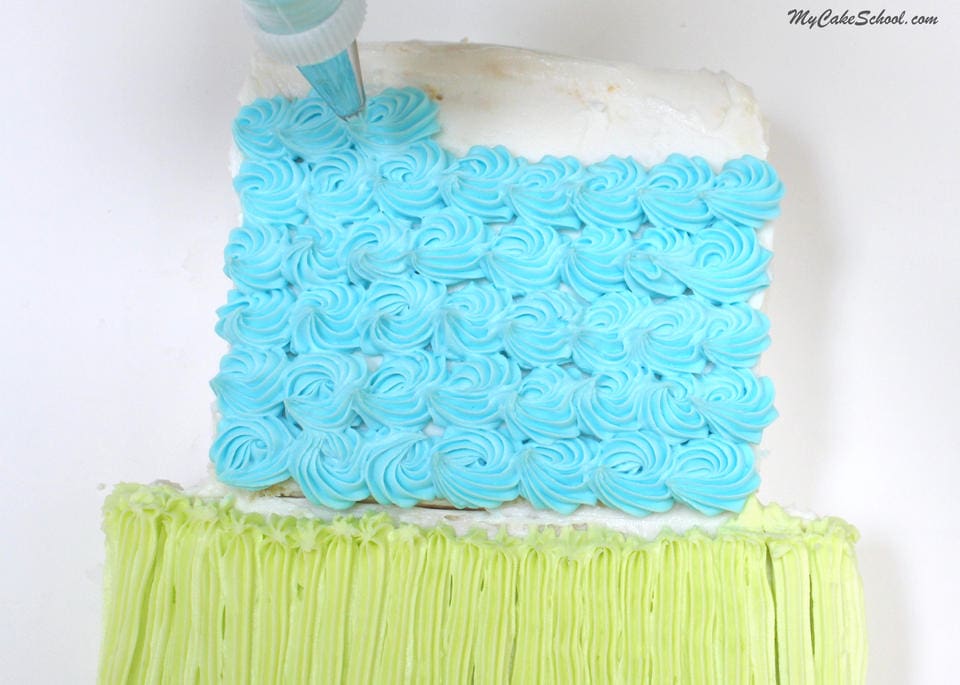 Time to clean up those edges! I'm piped bead borders using a medium sized round tip 12.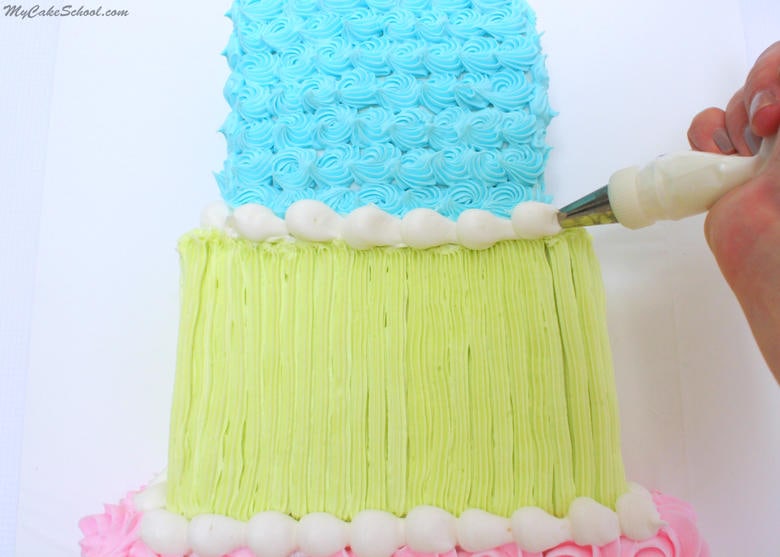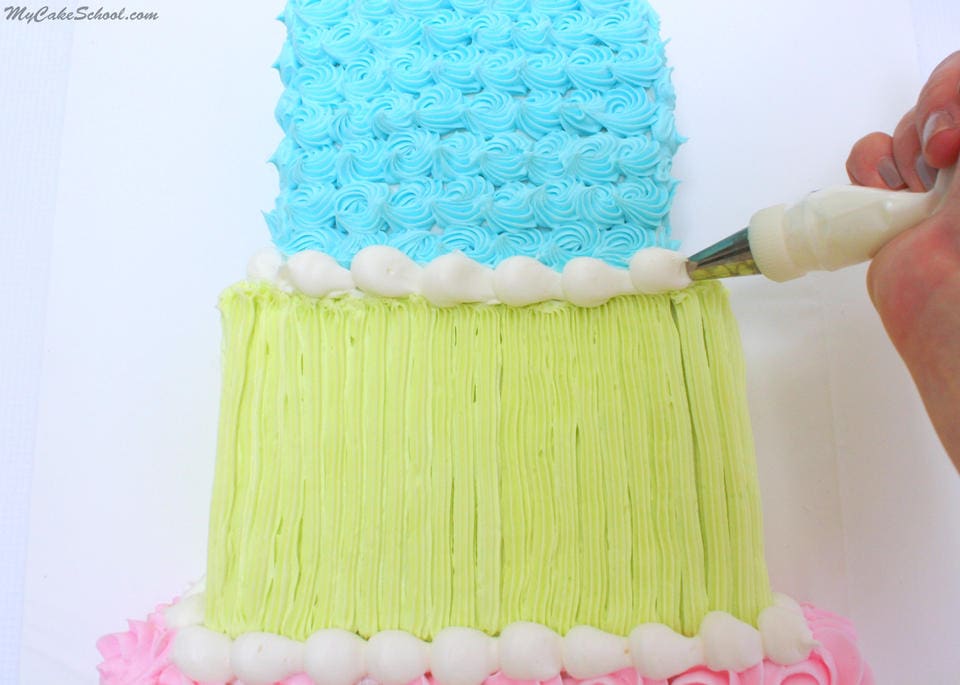 I thought that it would be cute to add a little cake topper. You can use gum paste for this or fondant with a bit of tylose powder kneaded into it.
I tinted my fondant with Wilton Rose coloring gel and rolled it to about ¼ inch to ⅛ inch thickness. I used a heart shaped cookie cutter to cut my shape.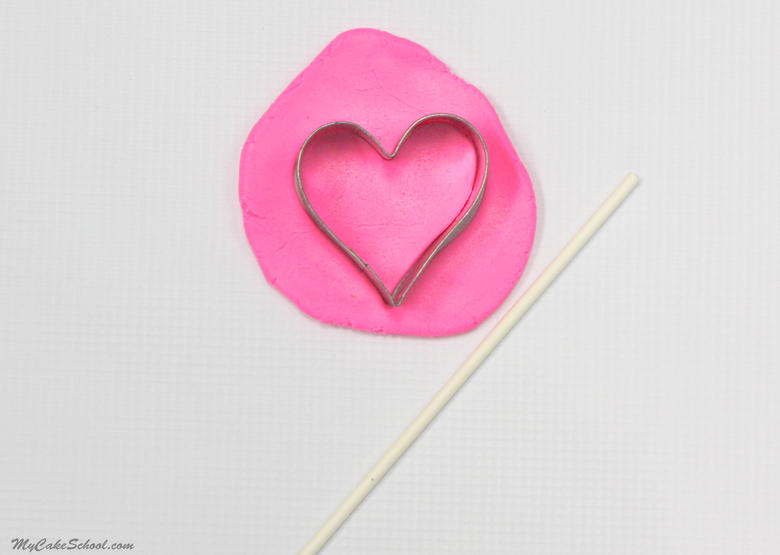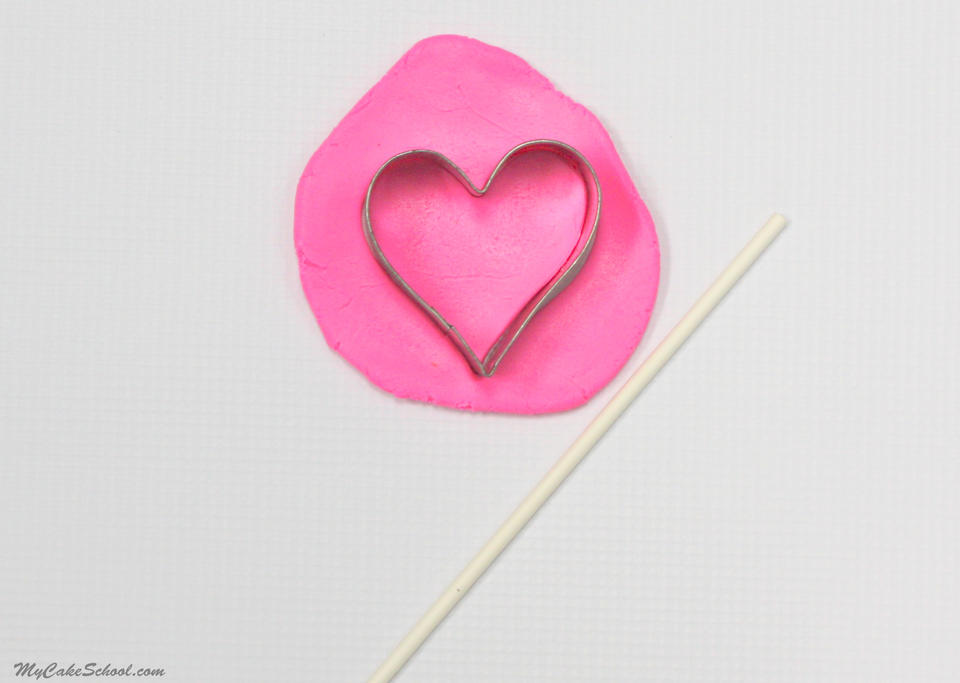 Allow to dry for a few hours or until firm. Then flip it over, place a lollipop stick in back, and secure with a strip of fondant dampened with water or piping gel if you have it!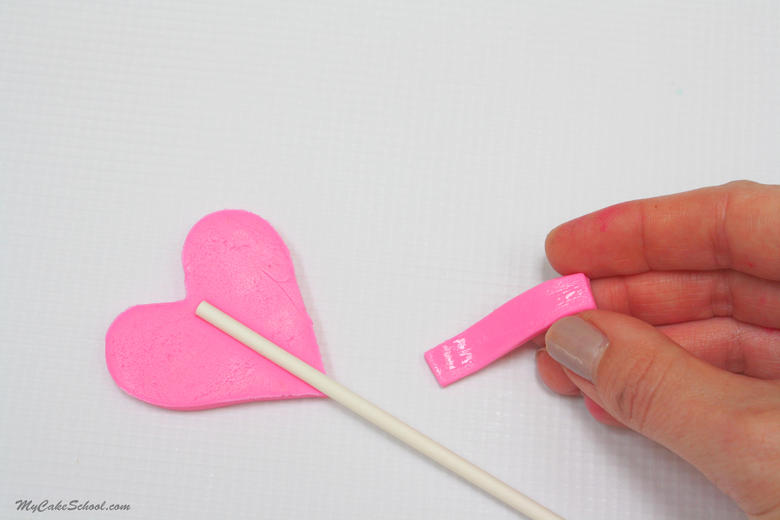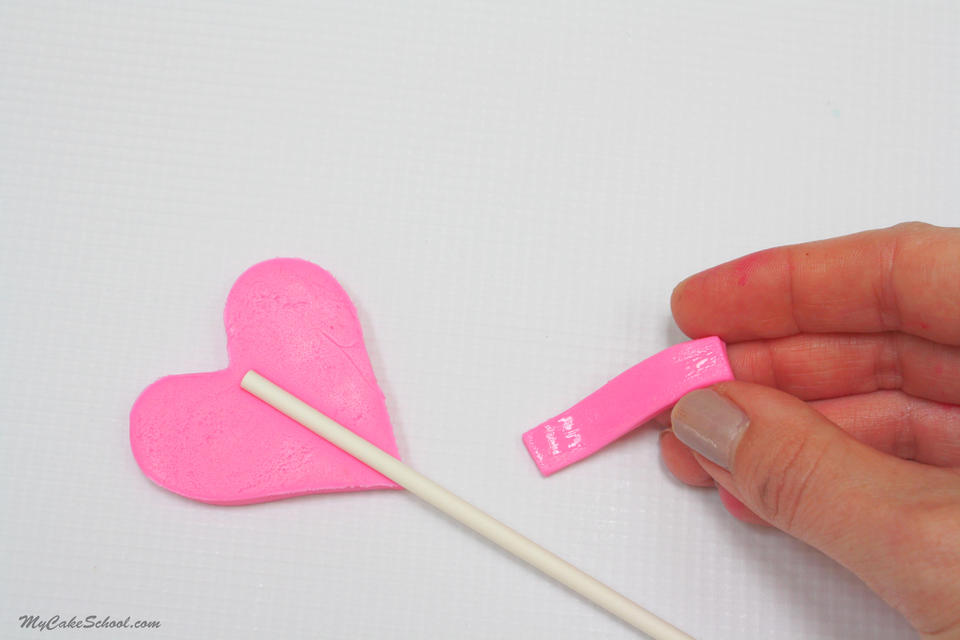 Press the strip around the stick and allow 30 minutes or so to dry.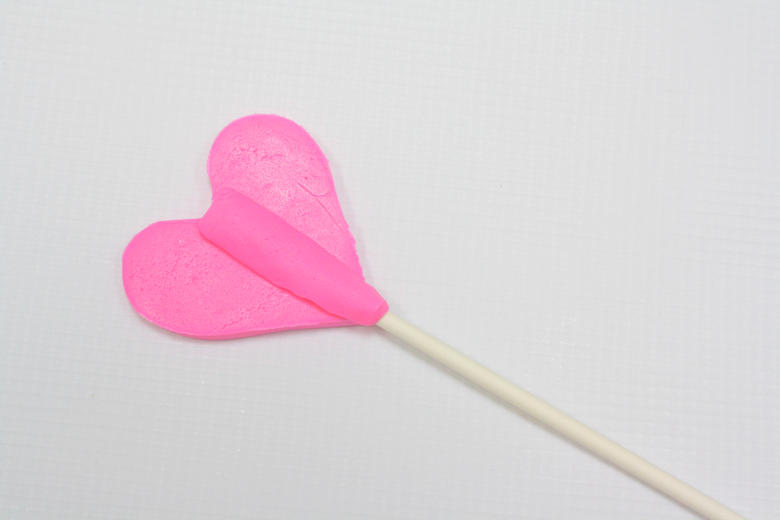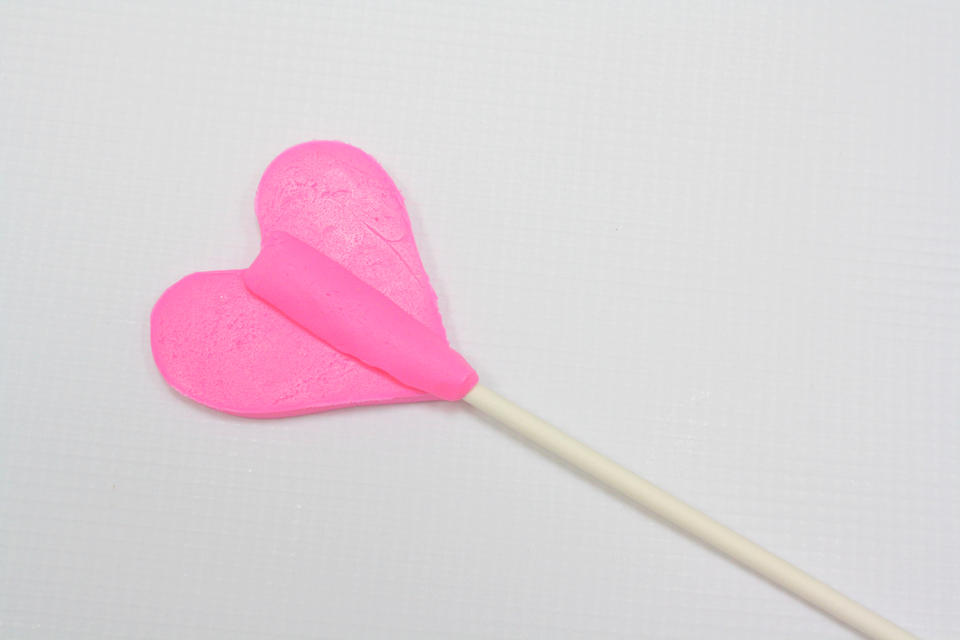 As an optional step, we decided to sprinkle a little sparkling sugar onto the heart. To do this, we brushed the dried heart with piping gel and added the sugar. Now our topper is ready! Simply push into the cake and the stick will act as an anchor.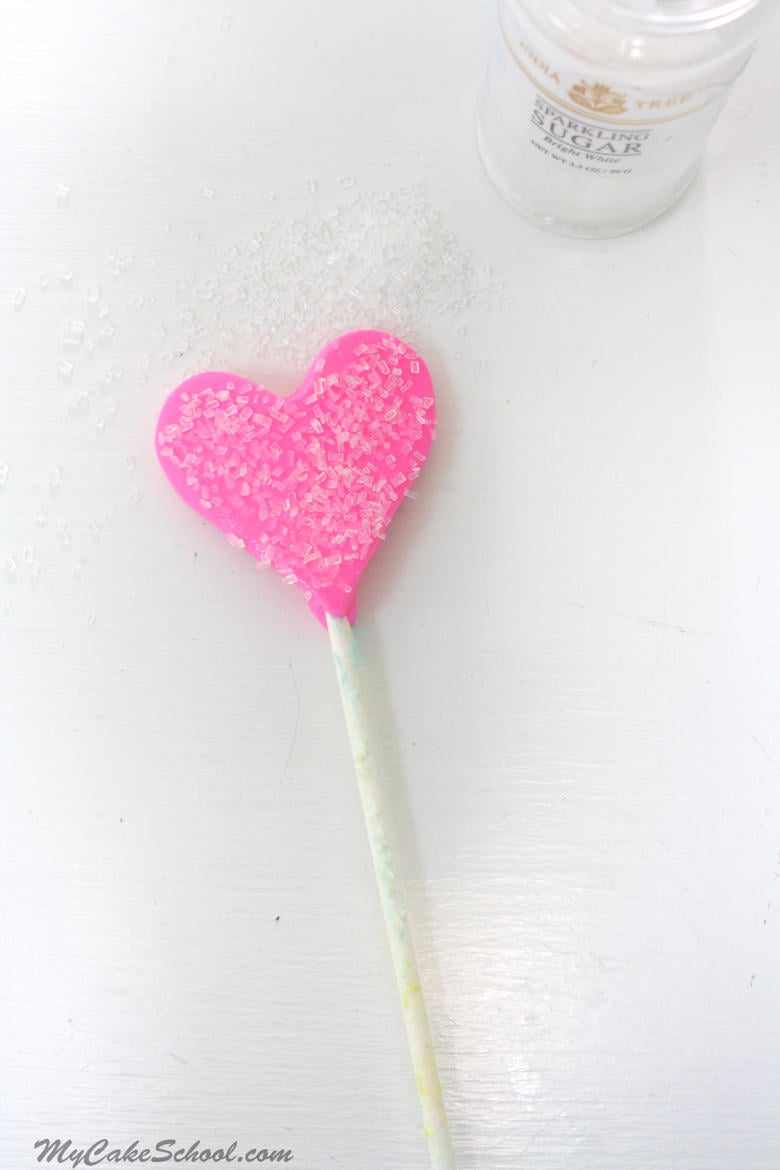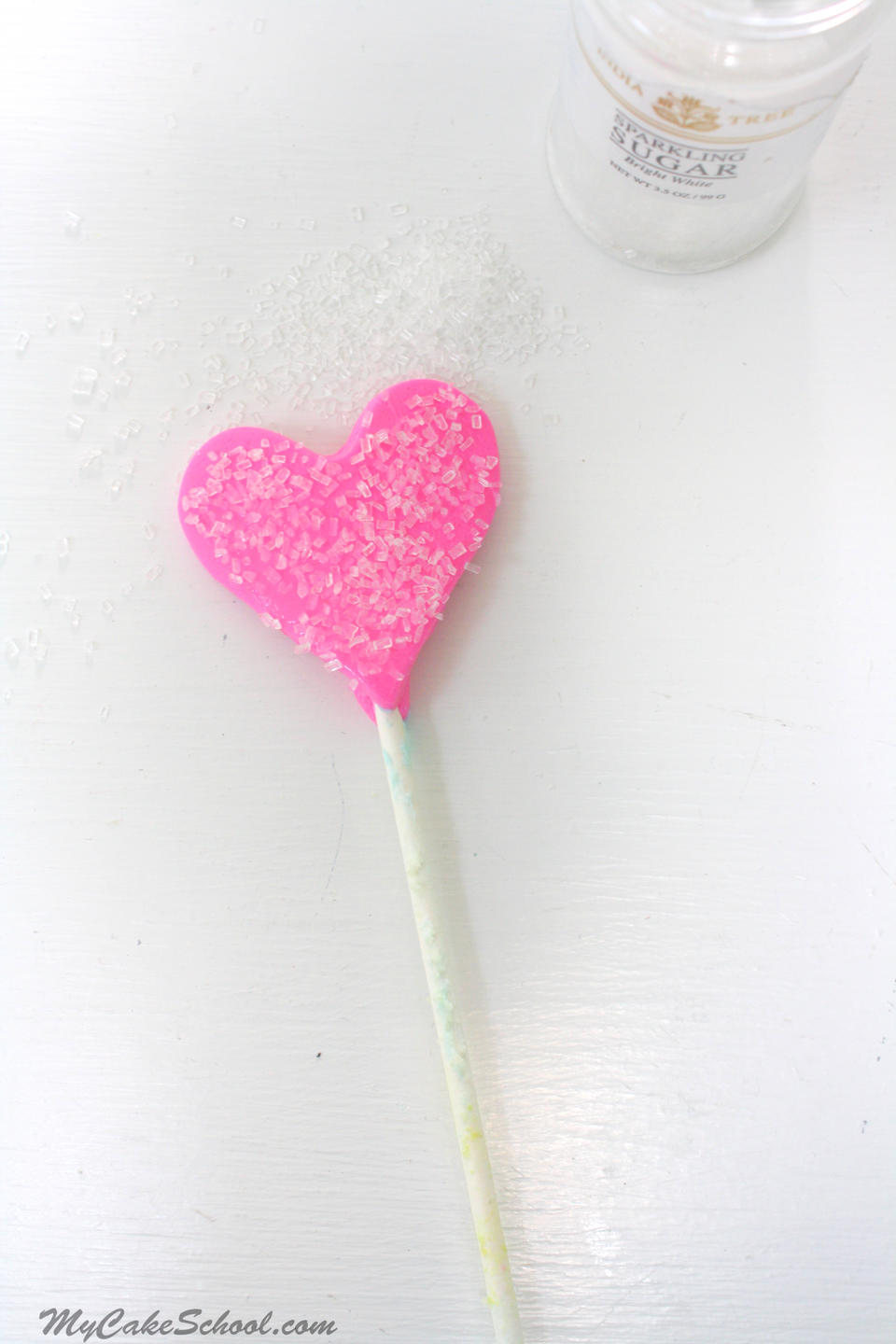 Simple ribbon rose accent! To make a fondant ribbon rose, cut a strip of fondant rolled to about ⅛ inch thickness and roll it into a rose, pinching at the base as you turn. Vary the length of your strip depending on how large of a rose you'd like! I made three of these.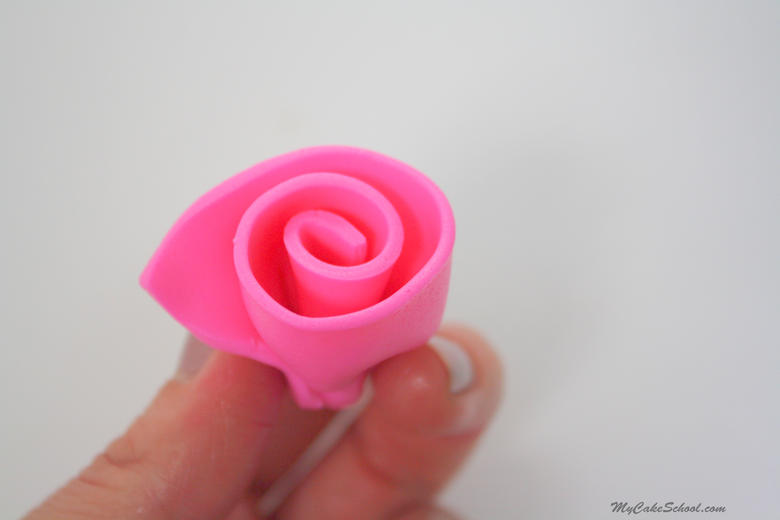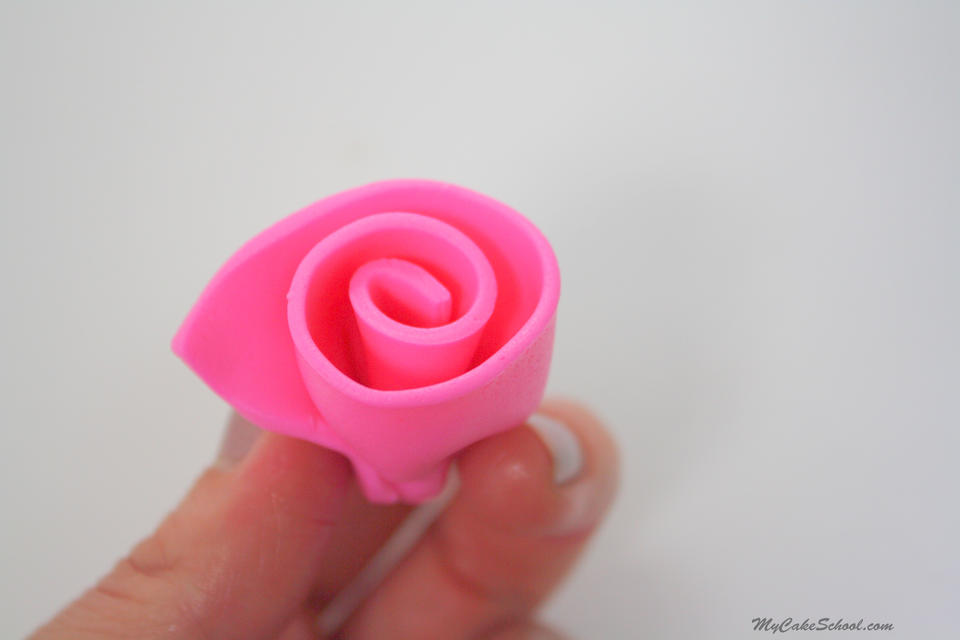 I made a few simple leaves by pinching small balls of green fondant into leaf shapes. Then I used the dull side of a knife to create an impression down the center.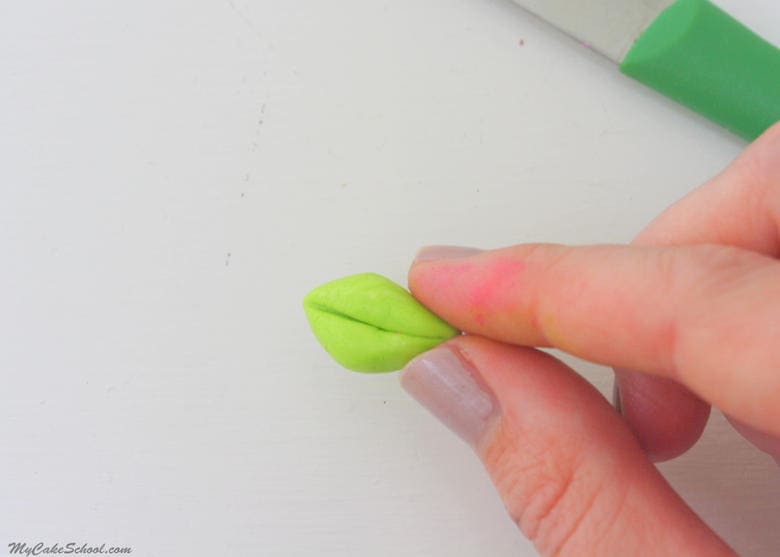 Our cake is finished! Sweet and simple and the decorating options are endless! Have fun experimenting with different textures, piping techniques, and colors. For more servings, you can make a double layer sheet cake for the same cute look.
*We used our delicious Fluffy Vanilla Buttercream frosting recipe for this cake, but any buttercream will do! Our Fluffy Buttercream recipe contains shortening (which makes it a bit whiter before tinting).
If you prefer to have a completely butter-based American Buttercream recipe, try our Classic Vanilla Buttercream recipe! We love them both!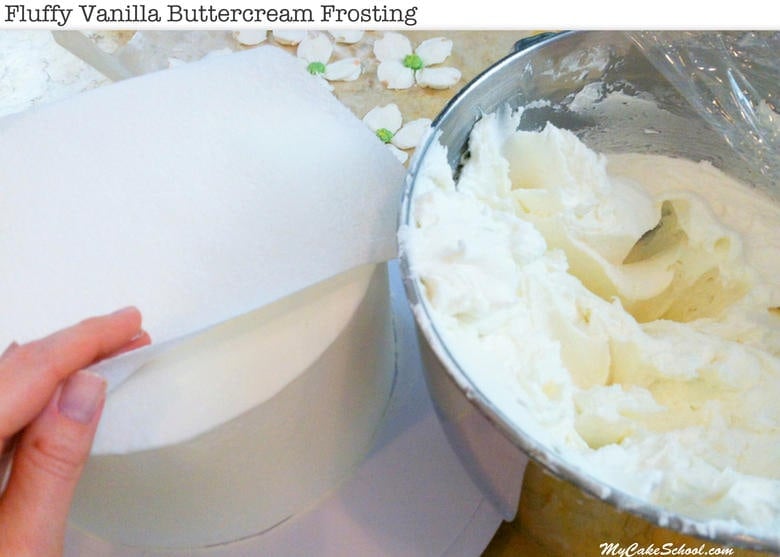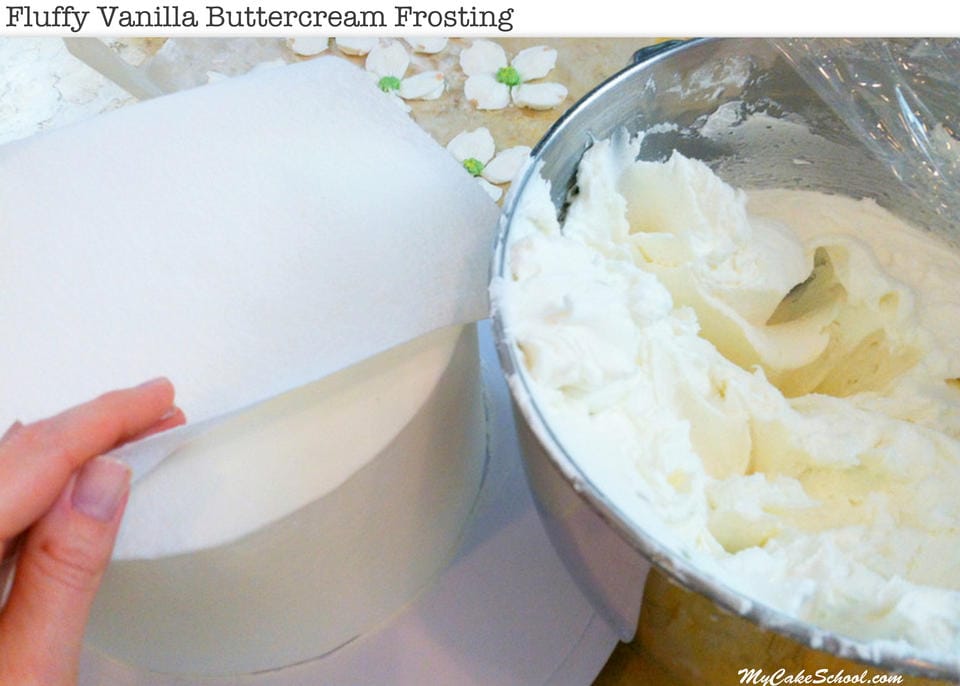 Thanks for stopping by! We hope that you'll give this sweet design a try. If you do, we would love to see! Feel free to post a photo in the comments below!
Also, make sure to check out our other Free Blog Tutorials, Free Video Tutorials, and Cake Recipes in our Free Tutorials section!