Today we are sharing a roundup of Favorite Scratch Cake Recipes with you!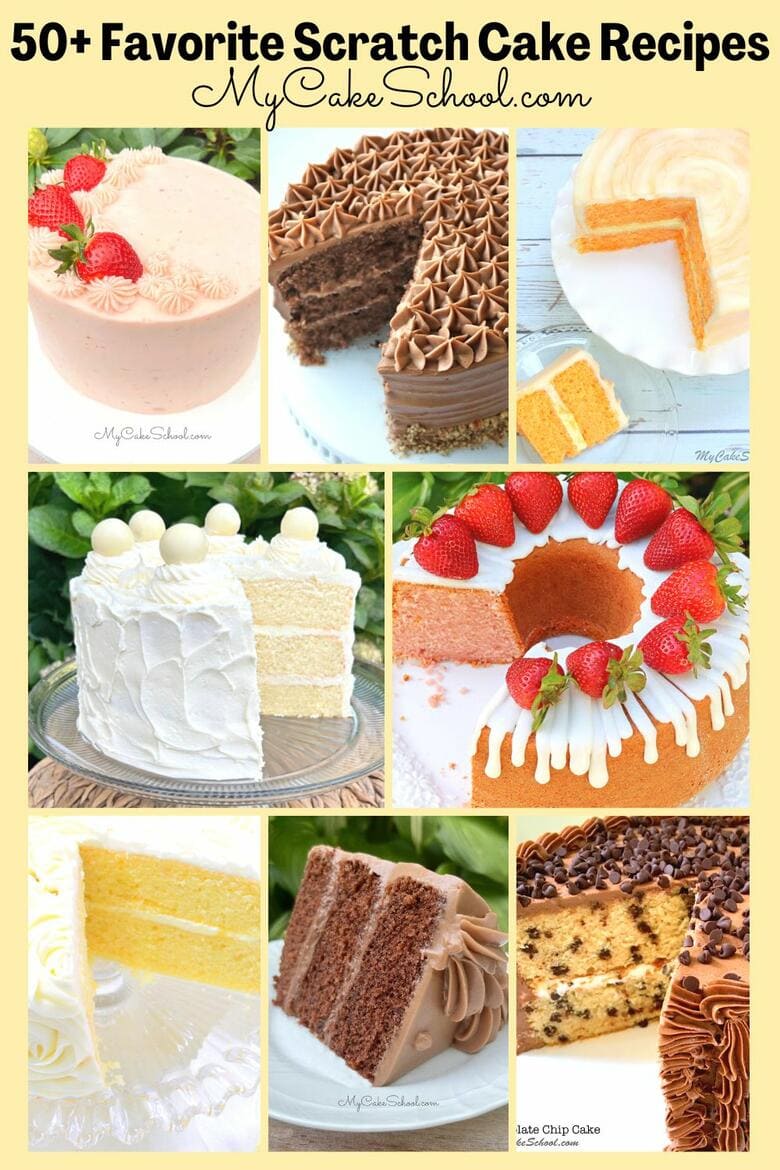 We've posted so many cake recipes to our site over the years-- some are scratch cakes, others are doctored cake mixes- all are delicious! ;0)
If you are searching for the best scratch layer cakes, pound cakes, and bundt cakes, look no further! Today we are featuring our most popular go-to scratch cake recipes!
In this list you'll find light and fruity cakes, decadent chocolate cakes, seasonal cakes, classic favorites, and more!
We have so many more delicious options in our Cake Recipes section- enjoy scrolling through!
Favorite Scratch Cake Recipes
In today's roundup, we are sharing a list of Favorite Scratch Cake Recipes! You'll find everything from light and fruity cakes to decadent chocolate cakes, classic favorites, and more!
Enjoy the Recipes!
Thanks so much for stopping by! We hope that these become your favorite scratch recipes as well!
If you give any of them a try, we would love for you to leave a comment and photo below! Or, if we've left out one of your favorites from our site, let us know! There are so many to choose from in our Recipes Section!
Decorating Your Favorite Scratch Cakes
Did you know that we have hundreds of free cake decorating video tutorials on our site for all skill levels of cake decorating?
Whether you'd like to decorate your cakes very simply with buttercream piping, or add creative cake toppers and more, make sure to check out our Free Cake Videos section!