'Tis the season for Christmas and winter cakes, tutorials, recipes, and ideas- and if you're looking for a little holiday inspiration, you have come to the right place!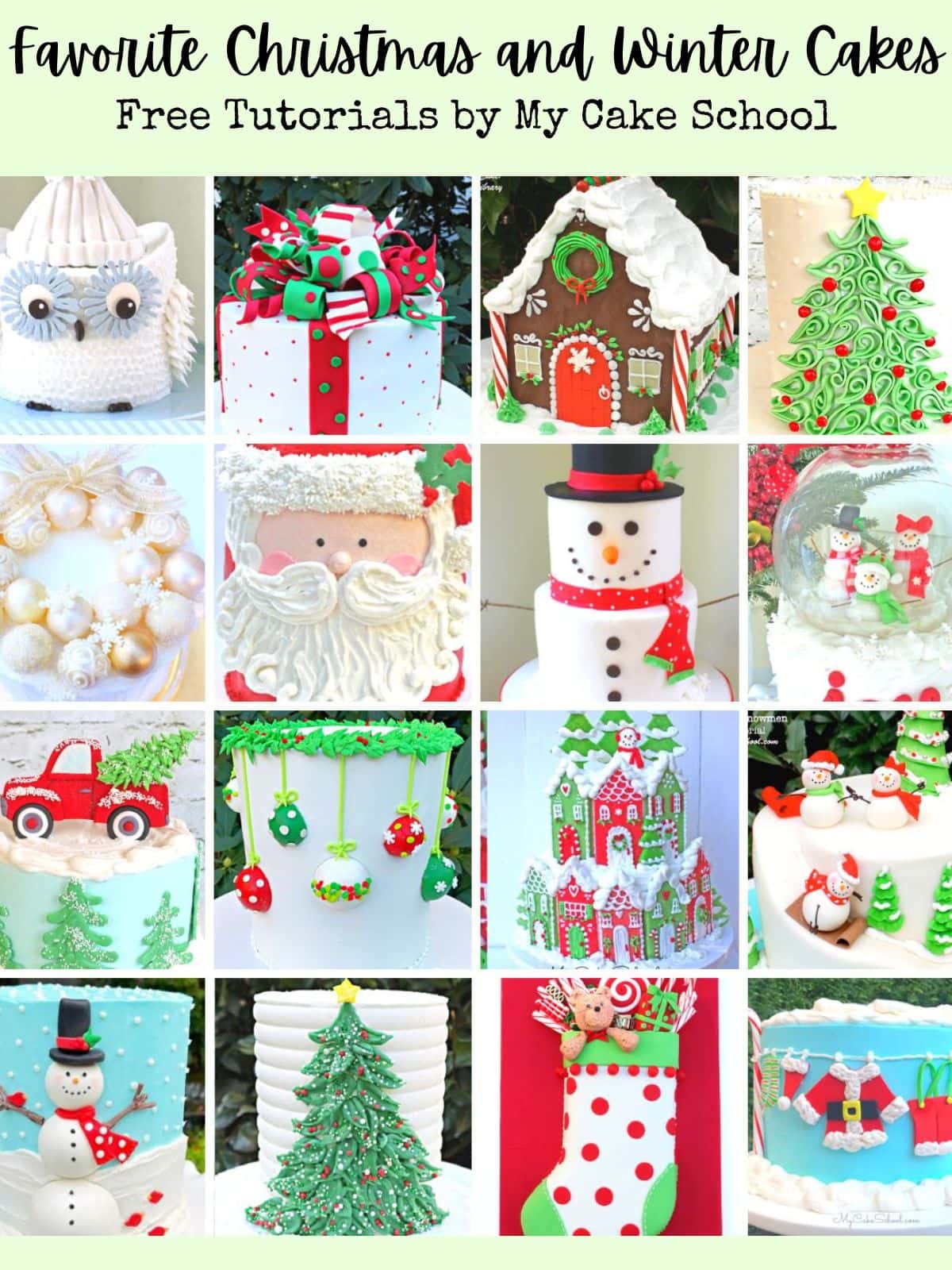 Today, we are sharing a roundup of our favorite Christmas and winter cake tutorials from over the years! You will find adorable cake designs and delicious recipes.
We will continue to add to this list throughout the season and from year to year, so make sure to check back often!
Last updated 11/2022
Favorite Christmas and Winter Cakes!
All of our featured Tutorials are free video and blog posts from our site. We have designs for all skill levels of cake decorating!
Thanks so much for stopping by. In this post, you'll find Santa cakes, snowman cakes, Christmas tree cakes, reindeer, and more- as well as a few favorite holiday cake recipes!
Enjoy scrolling through, and if you give any of these a try, we would love for you to leave a comment and photo below!
More Recipes!
In addition to the featured cake recipes in today's post, you can find a great roundup of Favorite Christmas Cakes in our 60+ Christmas Cake Recipes post!
Finally, don't miss our full collection of favorite Cake Recipes and Cake Decorating Tutorials in our Recipes & Tutorials Section!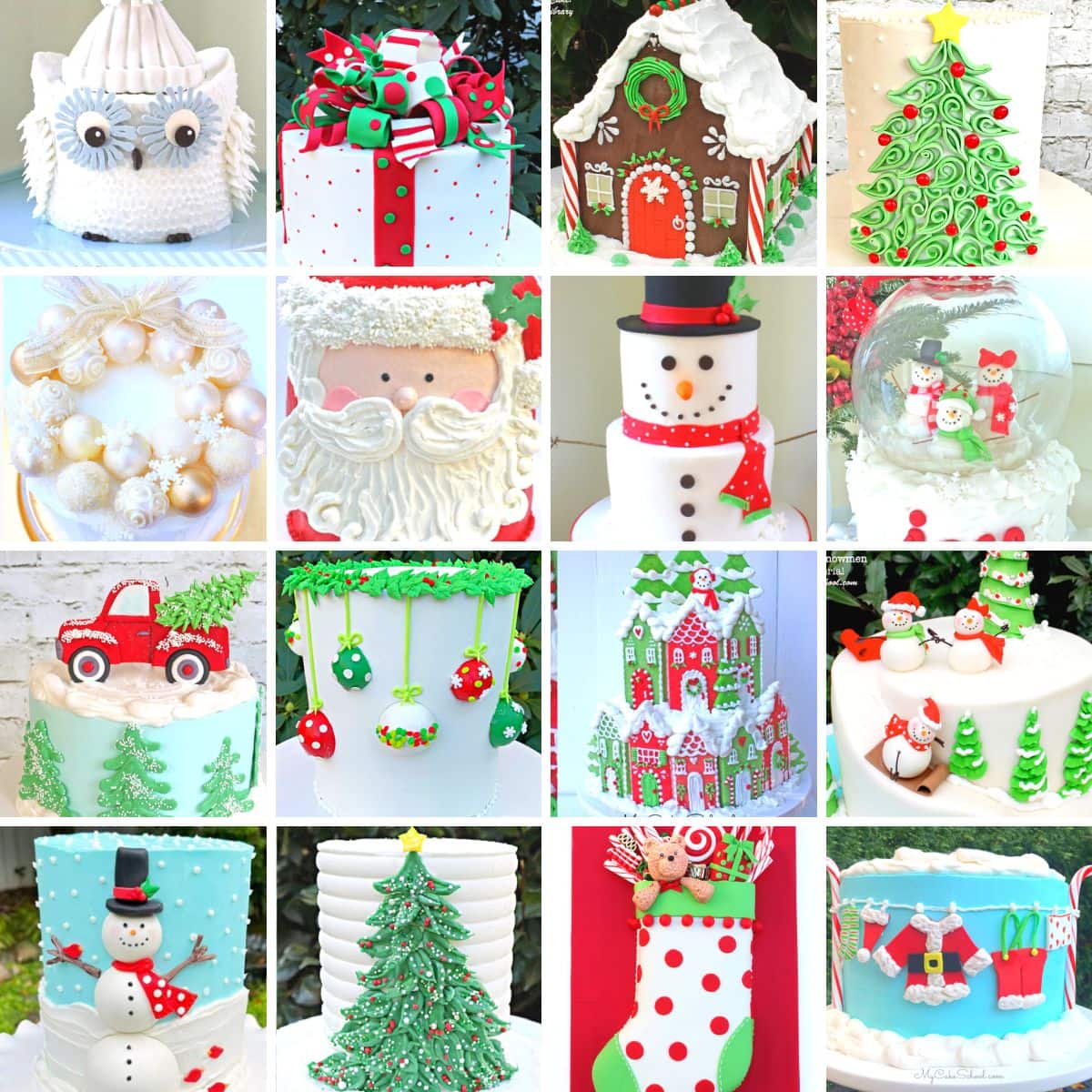 A Roundup of Our Christmas & Winter Cake Tutorials!
Sharing a collection of our FAVORITE Christmas and Winter Cake Tutorials and Recipes as featured on My Cake School!