We just love snowman themed cakes and in today's Sweet Snowman Cake video tutorial, we'll show you how to create the cutest snowman from candy coating.
This cake would be perfect for any winter celebration, and can easily be adjusted to fit any size of cake or sheet cake!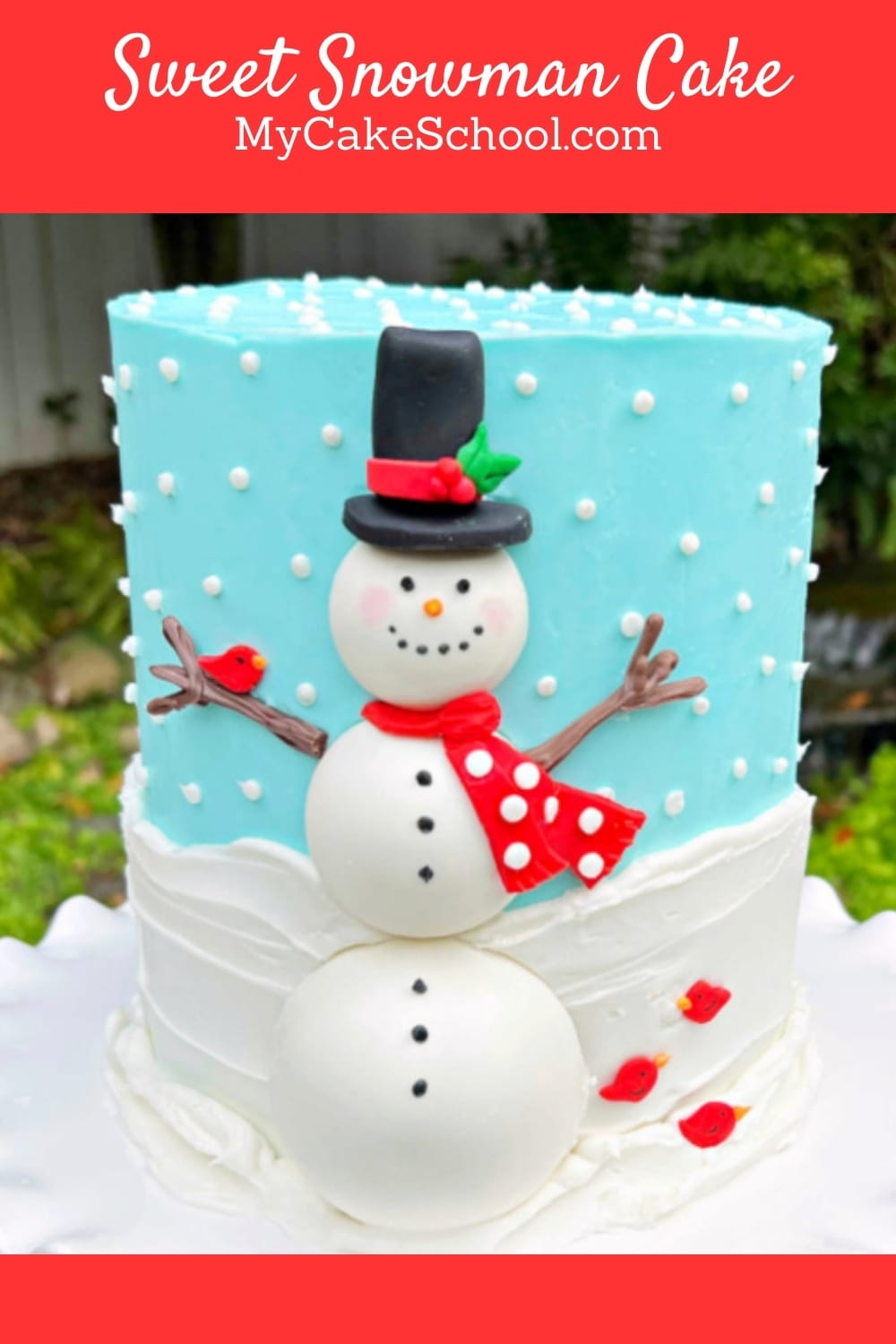 How to Make a Sweet Snowman Cake
To create our snowman, we used a set of silicone half-ball molds to easily create our candy coating shapes. This is such a simple process and I love the dimension that it gives to the cake!
For accents, we've used buttercream as well as a small amount of fondant for the top hat.
We've used this set of silicone molds in several videos now- from creating decorative chocolate balls for cakes, to a chocolate balloons cake, to Chocolate Christmas ornaments, and now our snowman ;0)
We hope that you enjoy the video!
Materials
Our cake is a double barrel 6 inch cake. It is four layers tall and halfway up there is a cake cardboard cut just slightly smaller that the diameter of the cake with four bubble tea straw supports beneath it for support. The cake is on it's own cake cardboard cut down to the size of the cake.
Buttercream- We used our Fluffy Vanilla Buttercream for this tutorial--our Classic Vanilla Buttercream would work well also.
Silicone Molds (affiliate link)
White Candy Coating- You can use bright white candy coating/melts, or white chocolate bark coating
Candy Coating (brown) for the twig arms
Fondant- I used pre-colored red & black fondant but you could also tint white fondant. I kneaded a small amount of tylose into my fondant for faster drying (optional)
Piping Tips: Small round tip 1 (or similar) for face, Tip 3 (or similar) for snow flakes, Tip 12 for piping on snow background (you could also use a piping bag with the tip snipped away for this part)
Pink Petal Dust- Optional for rosy cheeks
Tylose Glue- I always have tylose powder on hand and so I use this for my edible glue- Just a small amount of tylose powder mixed with a very small amount of warm water will create a glue/gel. Piping gel is another option.
Miscellaneous: Small paint brushes, disposable piping bag, bench scraper/offset spatula,