Rudolph Buttercream Transfer- Cake Video
Learn how to make a CUTE Rudolph buttercream transfer cake design in this free video tutorial!
This Rudolph sheet cake design is sure to be a crowd pleaser at Christmas parties, and the technique can be used for all sorts of cake themes and designs.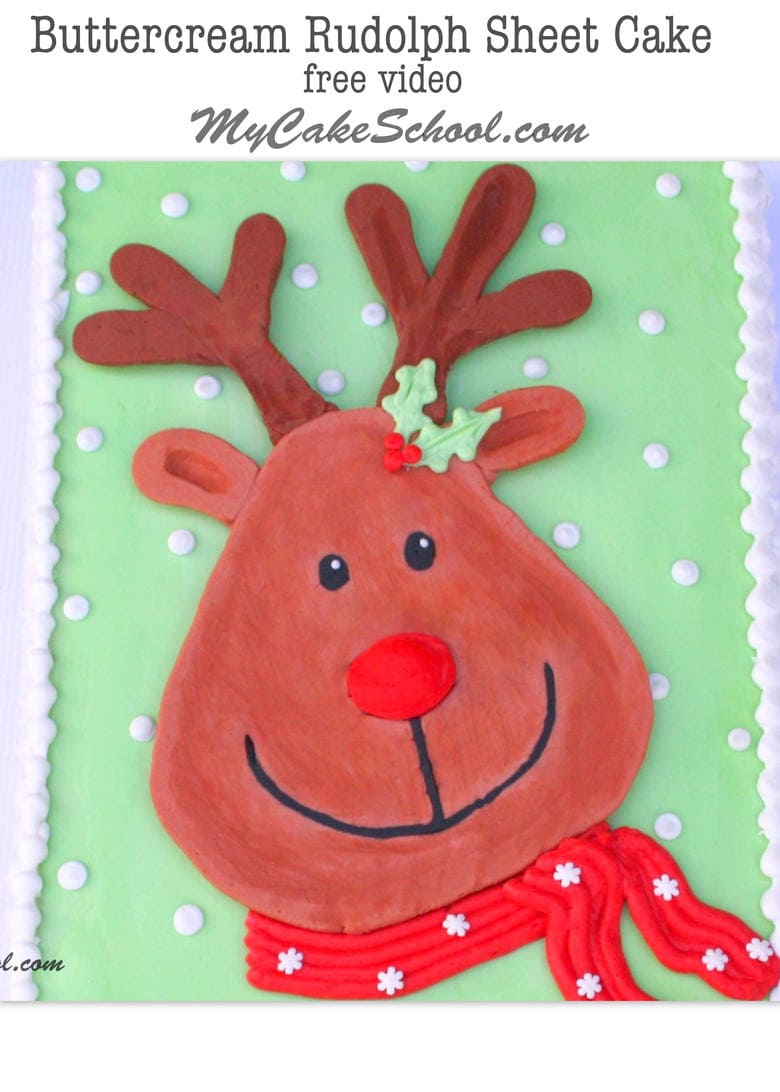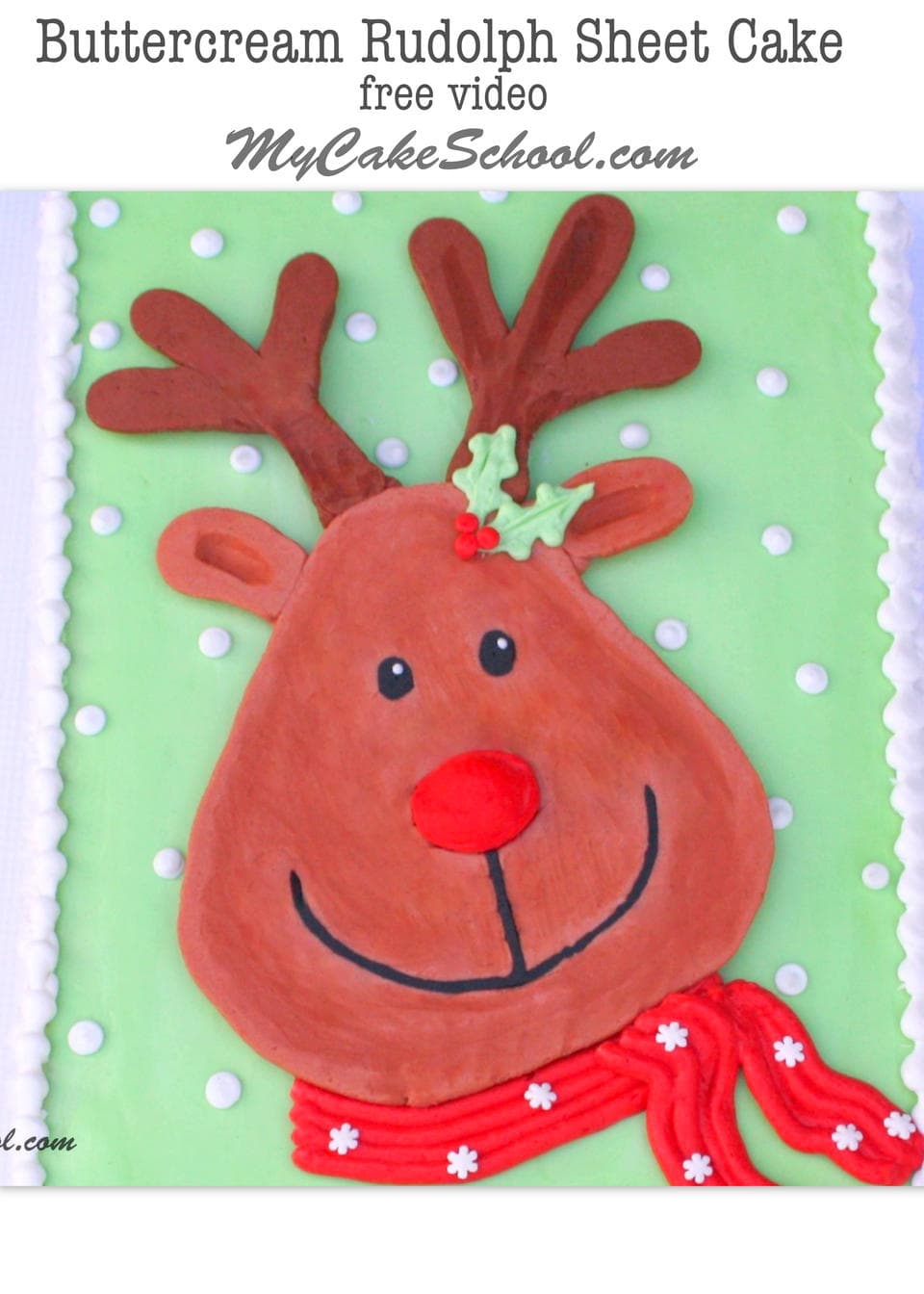 I love frozen buttercream transfers because they not only allow you to easily replicate a picture or design, but they also add great dimension.
You can leave the completed buttercream transfer as it is, or you can pipe over your design here and there for added texture.
If you've never tried a buttercream transfer before, it's a great technique to add to your cake decorating bag of tricks! As we mention in the video, it is best to use a butter-based frosting as butter will firm up much more quickly than shortening based frostings.
Materials:
9x13 Sheet Cake
Buttercream (butter based is best) - We used a double batch of our Classic Vanilla Buttercream Recipe
Coloring Gels: Americolor Chocolate Brown, Super Black, Mint Green, Super Red
Waxed or Parchment Paper
Piping Tips: 2D, Tip 8, Tip 4, Tip 10 (Aside from the 2D, these are all either mid size or small round tips, adjust to whatever tips are available to you!)
Misc: Snowflake sprinkles for scarf (optional), cookie sheet or cake board for transfer, tape, cake base (we used three 10x13 cake boards, wrapped tightly with a white plastic tablecloth
Notes on The Rudolph Frozen Buttercream Transfer:
We used a butter-based frosting so that the transfer would firm up nicely when chilled.
After releasing the transfer, I smoothed over the lines that had formed with a room temperature spatula. (I think that my frosting was a bit too firm...I don't always have to do as much smoothing as in the video.)
Make sure to pipe the eyes, nose, and mouth and chill until firm before proceeding with the next step.
Thanks for watching!
Buttercream Transfer Cake
In addition to creating a frozen buttercream transfer to place on top of a cake, you can also make a frozen buttercream transfer wrap around the sides of a cake! You can learn how to do this in our free cake video tutorial: Buttercream Transfer Flower Cake
Enjoy the Video!
We hope that you enjoy this Rudolph Sheet Cake Tutorial! We hope that you will give this design as well as frozen buttercream transfer designs a try! It really is a simple buttercream technique that is so much fun to experiment with. The options are endless.
More Christmas and Winter Cakes
We have created so many free Christmas Cake Tutorials over the years as well as beautiful winter cakes for all sorts of occasions!
We are linking to a few of these tutorials below, but you can find a roundup of our favorites here: Favorite Christmas and Winter Cake Designs
Loopy Christmas Bow Cake- Free Video
Pastel Christmas Cake Tutorial- Free Video
Santa Cupcake Cake- Free Blog Tutorial
Sweet Santa Cake- Free Video Tutorial
nbsp;