Christmas Cupcake Tutorial
In today's cake decorating tutorial, we are sharing some really fun Christmas Cupcakes with you!
These designs are so cute and easy, and perfect for any skill level of cake decorating. We hope that you find at least a few cupcake designs that you'd like to try this winter!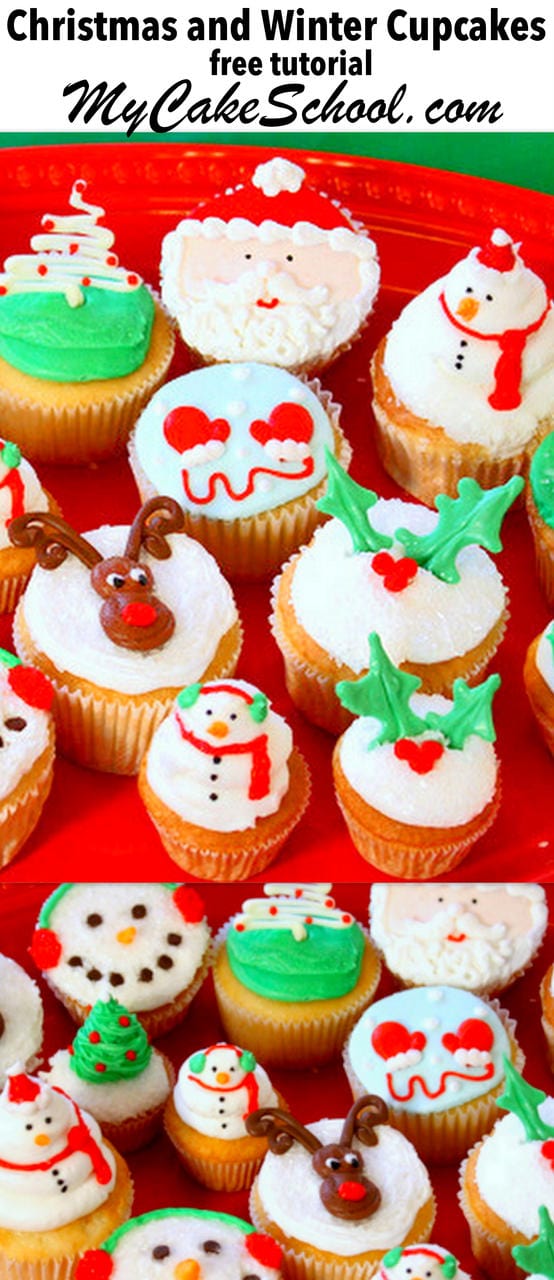 How to Make Christmas Cupcakes
I've highlighted a few favorites in the photos below, but have decided to add a complete video tutorial on these Christmas Cupcakes as well, which you can find below!
Have fun experimenting with these kid-friendly buttercream (and candy coating) cupcake designs! They are sure to bring smiles!
Mitten Cupcaes
Nothing says winter like a pair of cute mittens!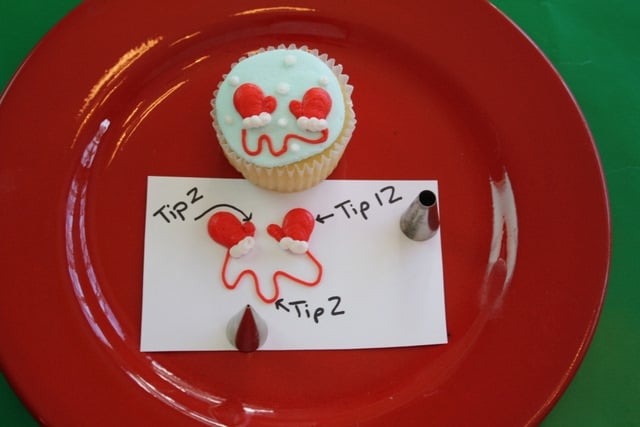 Sweet Snowman Cupcakes
Naked snowmen alert! It just takes a swirl of buttercream....with a nice round piping tip.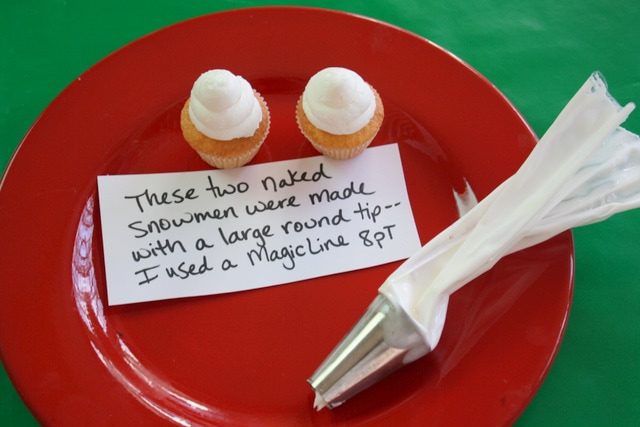 Now, let's dress these Frosties up!....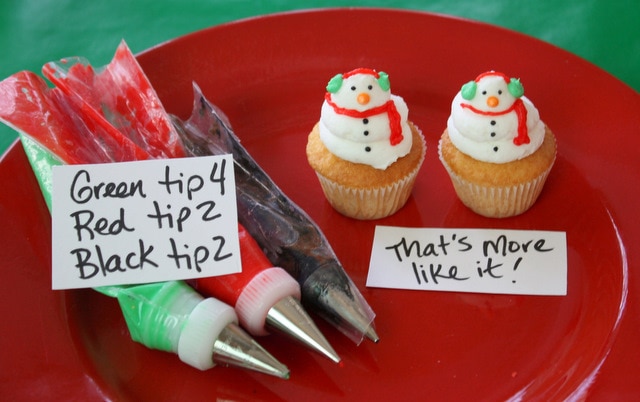 Snowman Face Cupcakes
And finally, one last cute snowman (because you can never have too many!) -- I added my sprinkles first, then added everything else....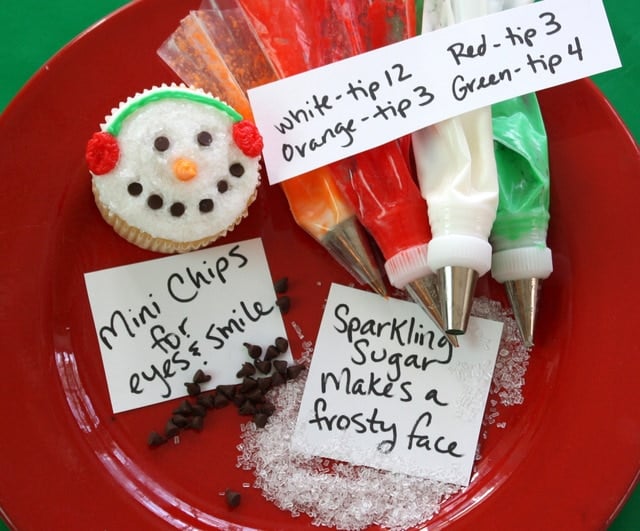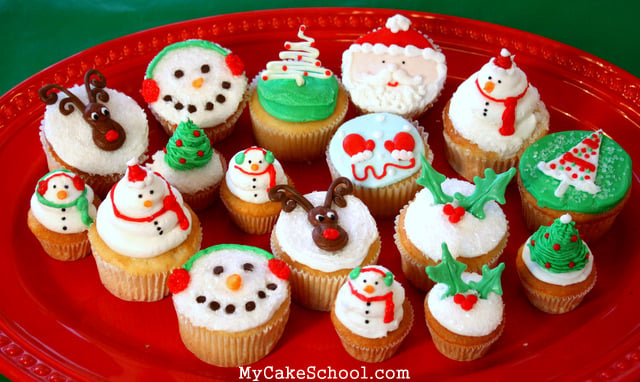 Christmas Cupcakes- Video Tutorial!
Now for video!
You'll notice that in parts of this video I'm using a foam paint roller, which was a very popular method at the time.
These days, my smoothing tool of choice to use with crusting buttercream is a Viva brand (no impressions) paper towel. Feel free to use your method of choice! ;0)
Have fun with these Christmas and winter cupcake designs. If you give any of them a try, we would love for you leave a comment and photo below!