Sweet and Simple Santa Cake- Video Tutorial
In this free cake video, I'm going to show you how to make a sweet and simple Santa Cake for your Christmas gatherings!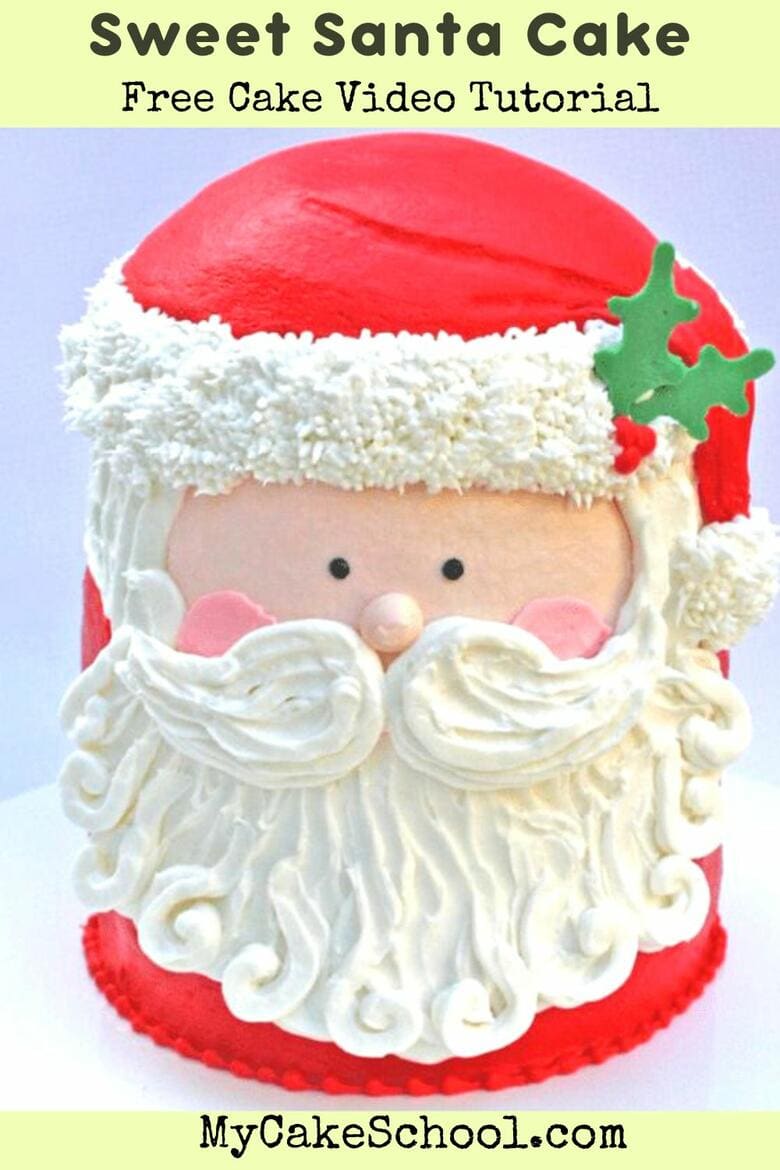 Although we're keeping our cute buttercream Santa design nice and easy, this sweet Santa has so much character!
The variety of textures and piped details from his wavy white beard to his fur trimmed hat give him a whimsical feel.
He is sure to brighten up the dessert table at your Christmas gatherings!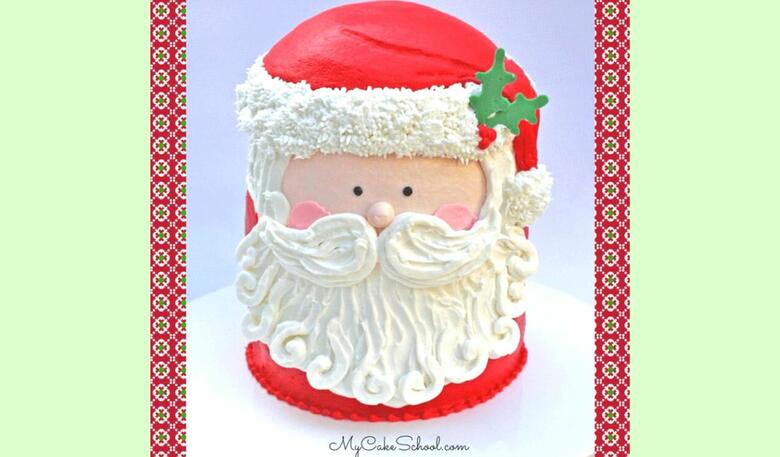 Materials for our Santa Cake:
For our Santa Cake, we used three 6 inch cake layers as well as a half ball cake (6 inch base). Each tier was on its own cardboard cake circle cut down to size, with 4 bubble tea straw supports beneath the top tier.
Buttercream Frosting- We used 2 batches of our Fluffy Vanilla Buttercream recipe. Our Classic Vanilla Buttercream is a great option too. Use your frosting of choice, although if you want to smooth your buttercream using the Viva Paper Towel Method of Smoothing, it needs to be a crusting recipe like the frostings linked above.
Coloring Gels: We used Americolor Red Red, Copper, and Black
Candy Melts- We used a small amount of green (pre-colored) Candy Melts for the holly. (You could also pipe them in buttercream.)
Piping Tips- Medium sized round tips 12, 14 (so similar that you can use one or the other, or both) Grass Tip (either Ateco 133 or Wilton 233), Small Round Tip 4 or similar for eyes and small bead border around the base.
Spatula(s) of choice: I used a small rounded offset spatula and a small tapered offset spatula.
Miscellaneous: Piping Bags (I use disposable), 2 cardboard cake circles (additional will be needed for cake base if not using a cake pedestal). Wax Paper or Parchment, turntable (optional but helpful)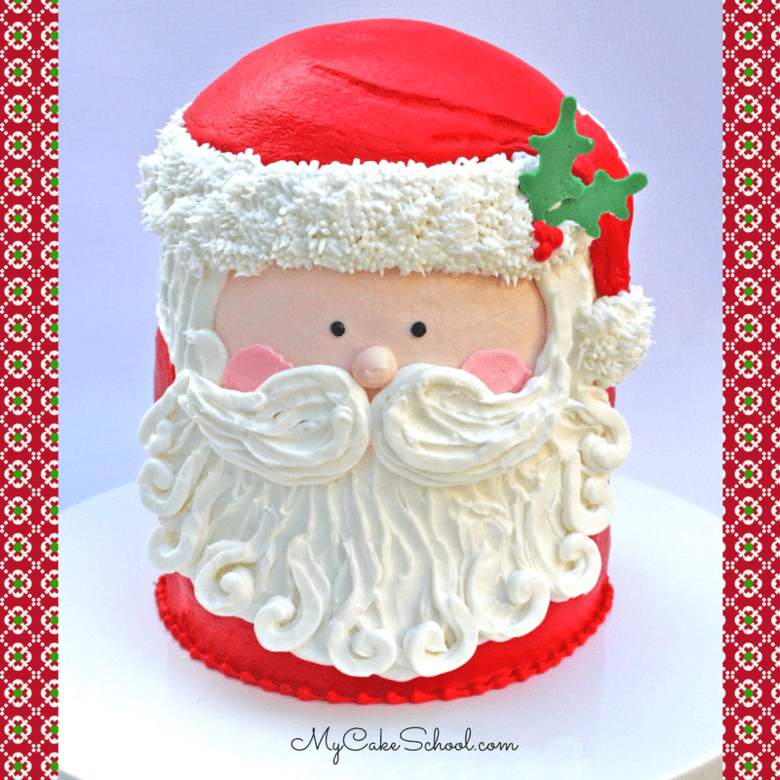 More Christmas Cakes!
We have more Christmas Cakes to share with you! We are sharing a few favorites below, but make sure to check out our full collection of Favorite Christmas and Winter Cake Designs!
Hanging Ornament Cake- Free Video
Sledding Snowmen Cake (spiral tier) - Free Video
Christmas Tree Cake in Chocolate- Free Video
Christmas Stocking Cake- Free Video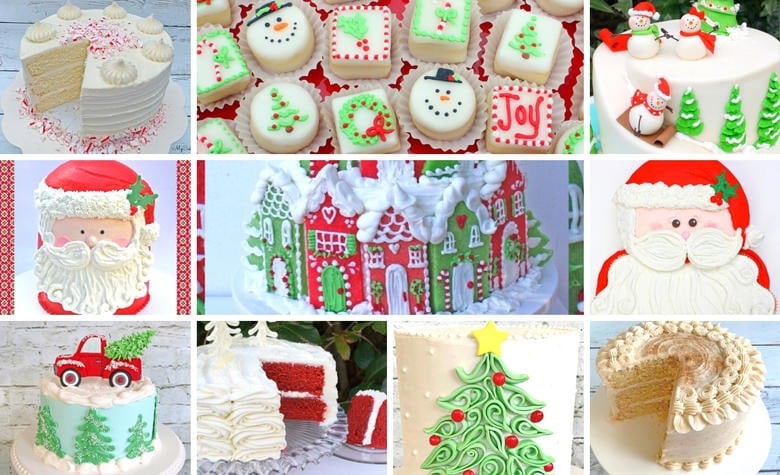 Enjoy the Video!
We hope that you enjoy this Santa Cake video! If you give it a try, we would love for you to leave a comment and photo below.