Ornament Wreath Cake~ Blog Tutorial
Today I'm going to share an elegant ornament wreath cake design that is SO simple to make.
This elegant cake would make the perfect centerpiece for your Christmas dessert table. It is one of our favorite cake designs for the holidays!
Our inspiration for this design is from the many beautiful ornament wreaths that I've seen floating around on Pinterest & hanging on neighbors' front doors.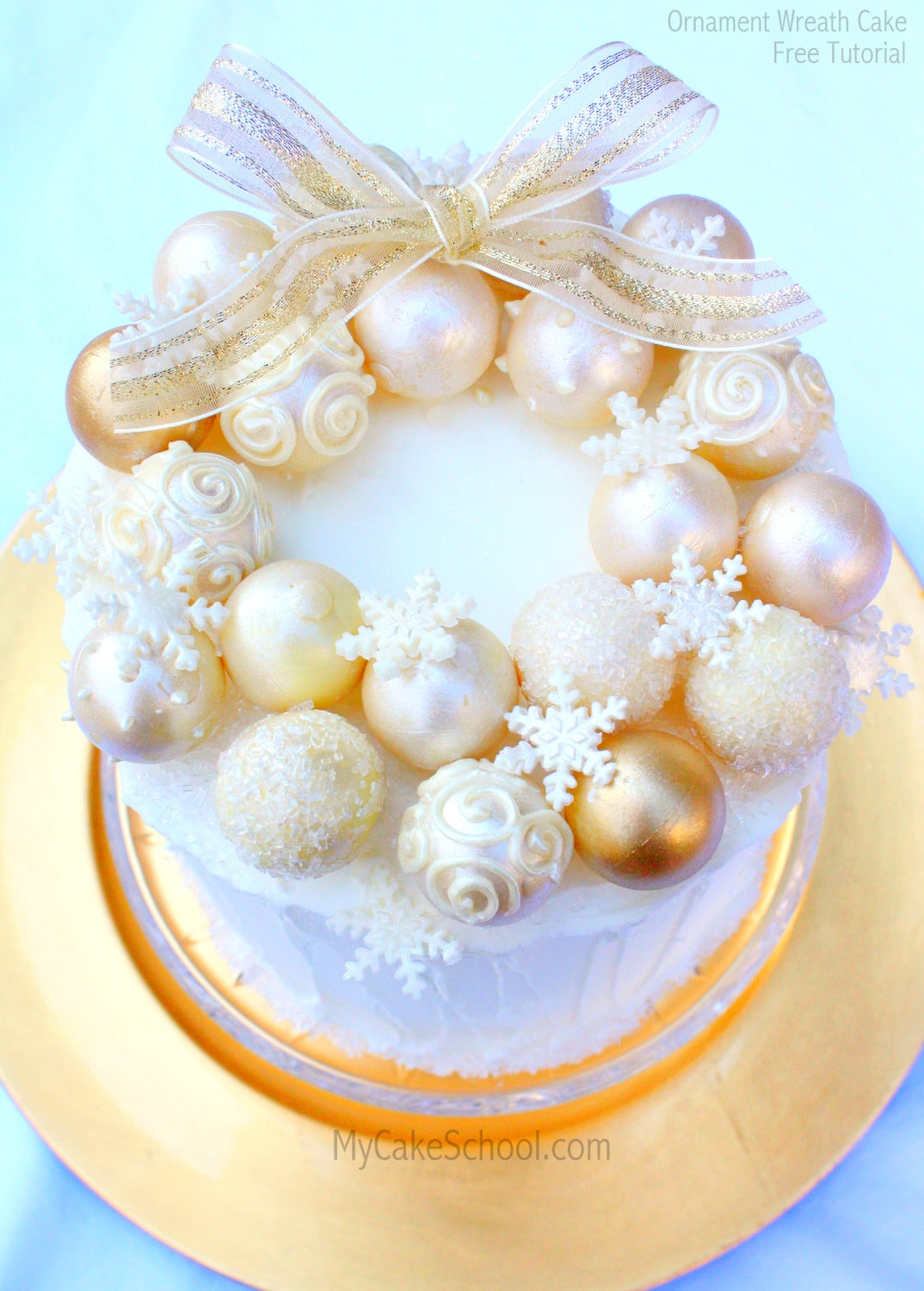 Why we Love it!
There are so many reasons to love this easy Ornament Wreath Cake! Here are just a few:
The ornaments are store-bought white chocolate truffles!! It doesn't get much easier than that!
It is perfect for Christmas parties
The white truffles can be easily decorated with melted chocolate, sprinkles, fondant snowflakes, and more!
Looks great on top of round cakes, sheet cakes, and more!
Kids will love to help out with decorating the chocolate ornaments!
How to Make an Ornament Wreath Cake
In the tutorial I'm using a six inch round (double barrel) cake although you could adapt this design to fit a cake of any size.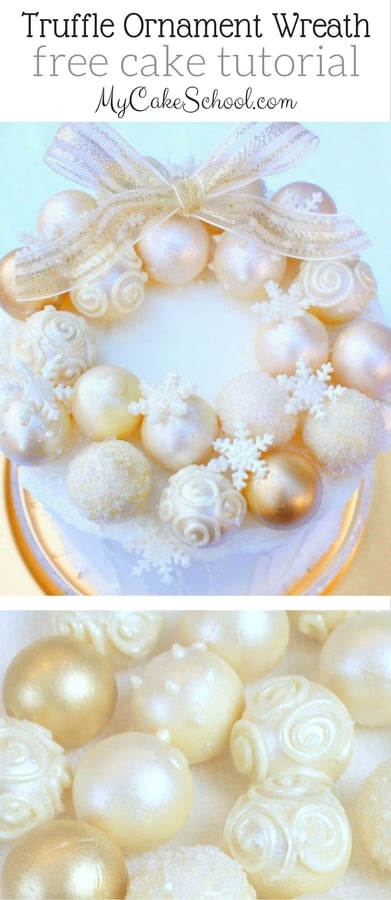 White chocolate truffles are PERFECT for creating these beautiful ornaments. I used Lindt Lindor truffles, which I found at our local Rite Aid, but I'm sure that you can find them in a number of stores.
If you enjoy making cake truffles/cake balls, they would make a great alternative.
I wanted to add a bit of drama and shimmer to my truffles with a dusting of super pearl dust. What a difference!
You could also use pearl spray (Wilton or PME brand for example). If you don't want to pearlize, we'll show another option with sparkling sugar below.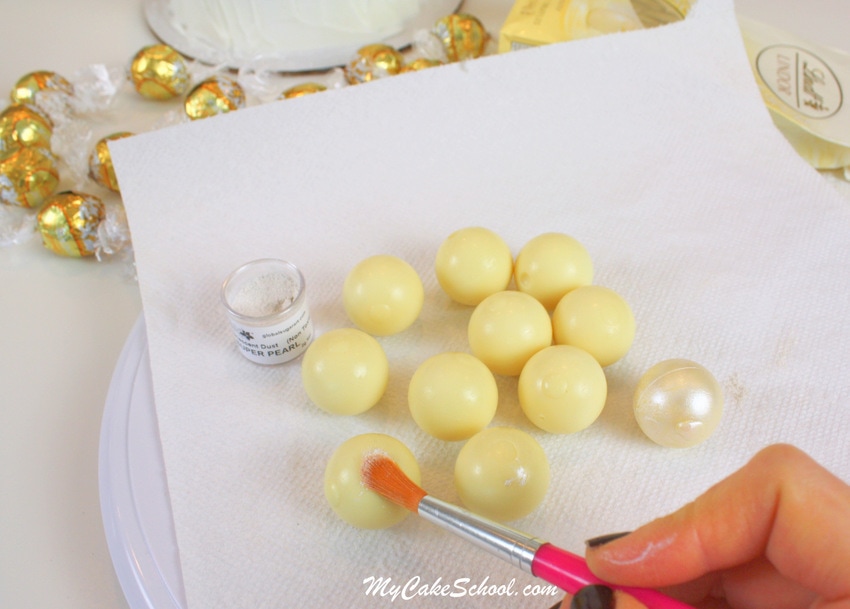 Some of our truffles were dressed up with sparkling sugar! To make the sprinkles stick, I first brushed the truffles with piping gel.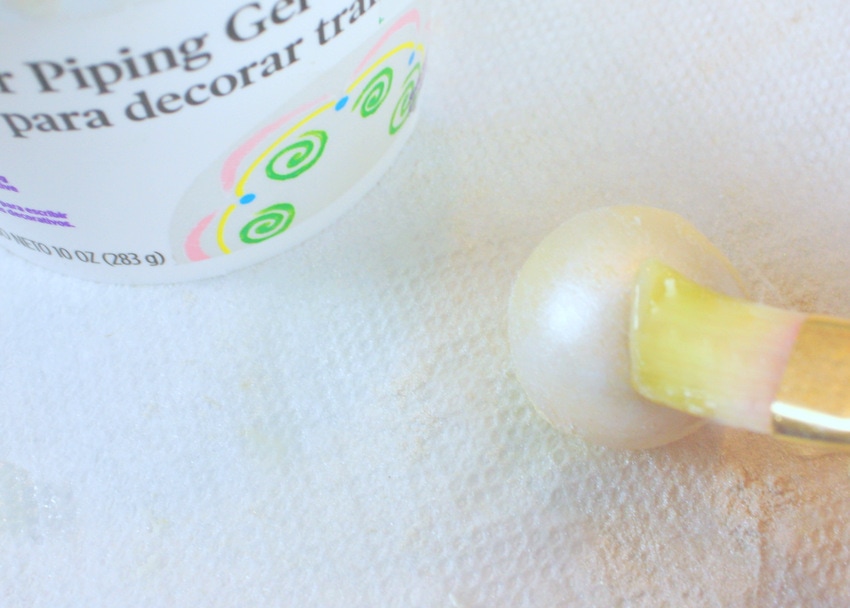 Then, I poured the sparkling sugar into a ziplock bag, placed the sticky truffle into it, and gave it a good shake!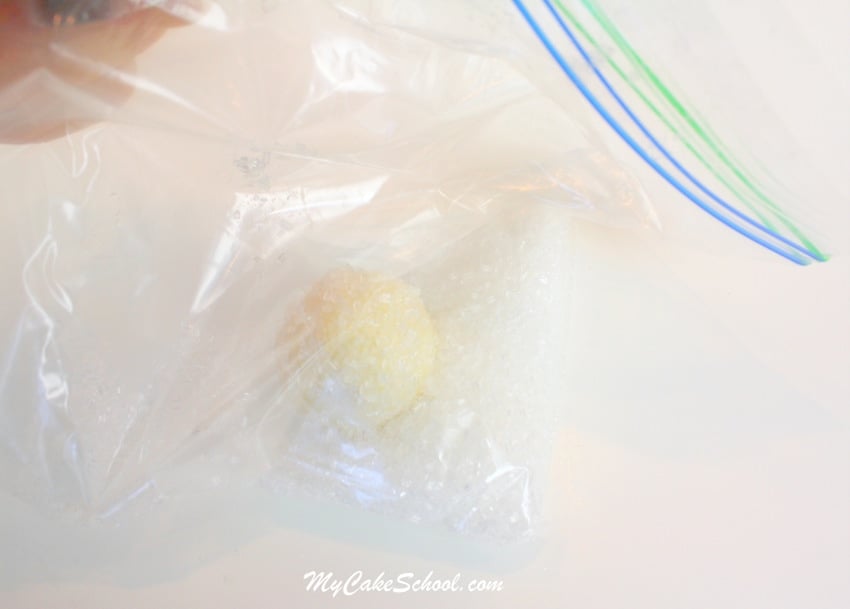 If you like piping and scrollwork (like me!), you may like to add some swirls to your truffles. I melted candy coating, spooned into a piping bag with the tip snipped away, and some swirls and dots. I chilled for a few minutes until set, and then dusted the swirls and dots with more pearl dust.
I dusted some of the other truffles with gold luster dust. I went with a pearl and gold theme, but these would be so cute with colorful dots also...maybe even mix in a few peppermints. There are so many options!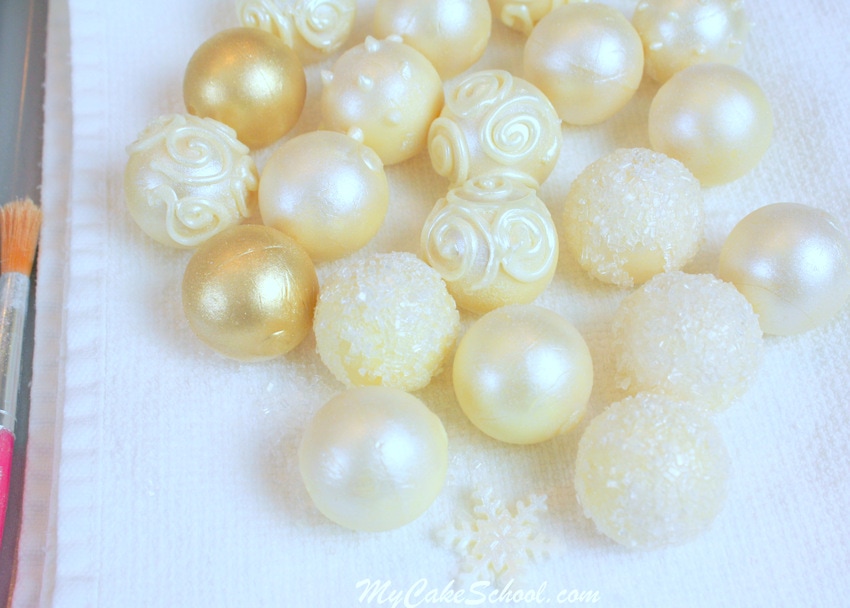 Finally, as an optional step, I decided to add a few fondant snowflakes that I made with my PME snowflake plunger cutter.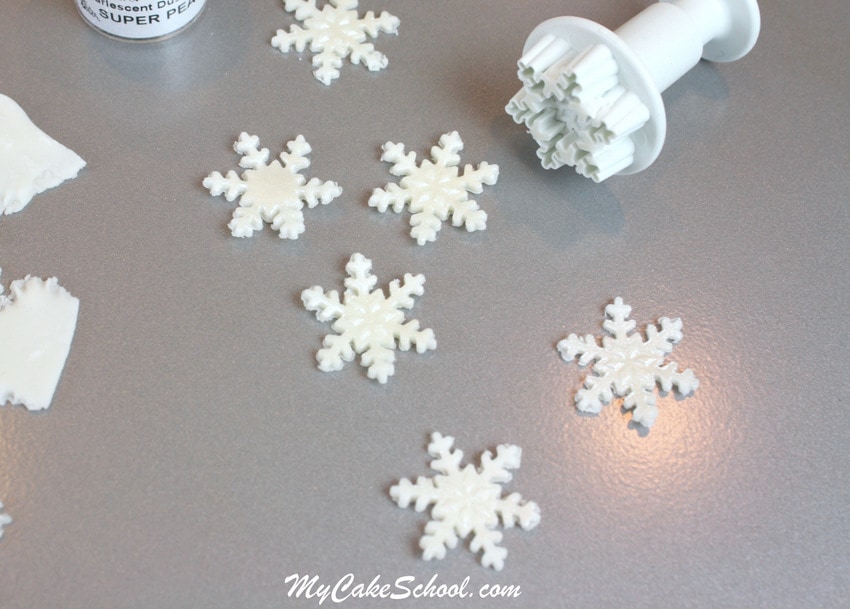 I arranged the truffle "ornaments" and snowflakes around the top of a 6" round cake which was frosted with vanilla buttercream. You can glue these truffles into place with a little frosting.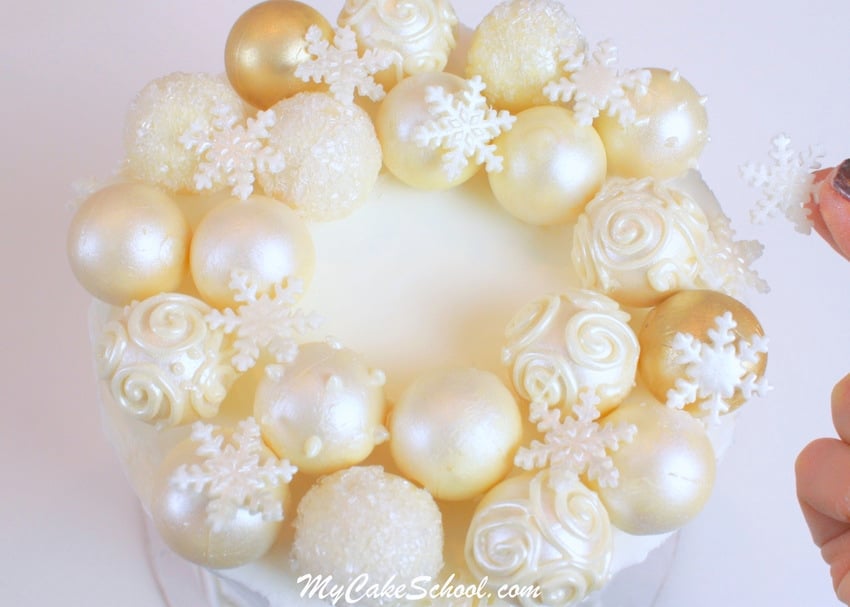 Finally, I added a bow to my truffle/ornament wreath and secured with a dot of frosting. I love the look!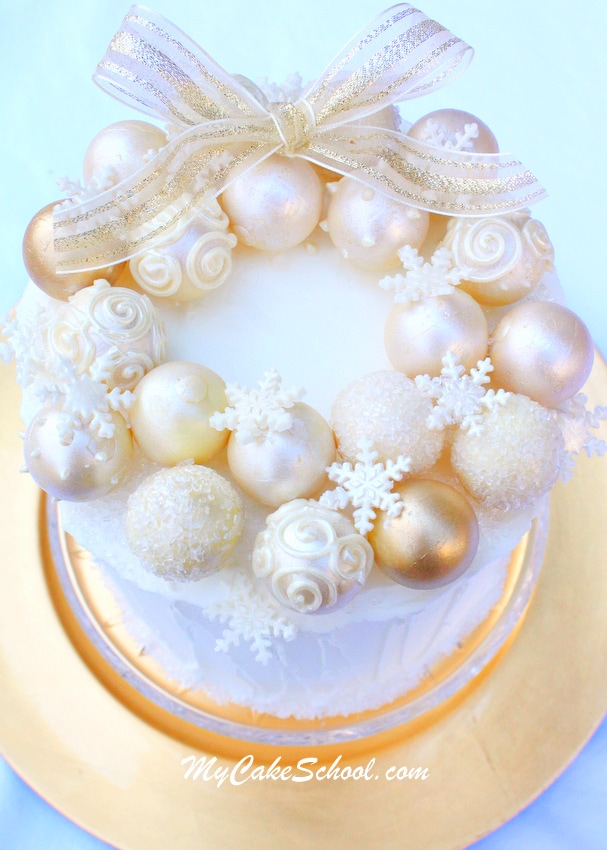 Enjoy the Cake
Thanks so much for stopping by. I hope you'll give this elegant truffle ornament wreath cake a try! If you do, we would love for you to leave a comment and photo below!
You may also enjoy our Hanging Ornaments Cake Video which features colorful chocolate ornaments!
This and many other beautiful and fun Christmas Cakes can be found in our collection of Christmas and Winter Cakes!