Reindeer Candy Bars & Cuteness
Today we are making cute Rudolph candy bars! These are so cute and make great cake toppers too.
This was not the tutorial that I had planned for today. That little experiment didn't go as expected ;0) .
So, a few more ideas & a ridiculously messy kitchen later, we wound up sticking candy bars onto lollipop sticks. Sometimes the cutest ideas are the simplest.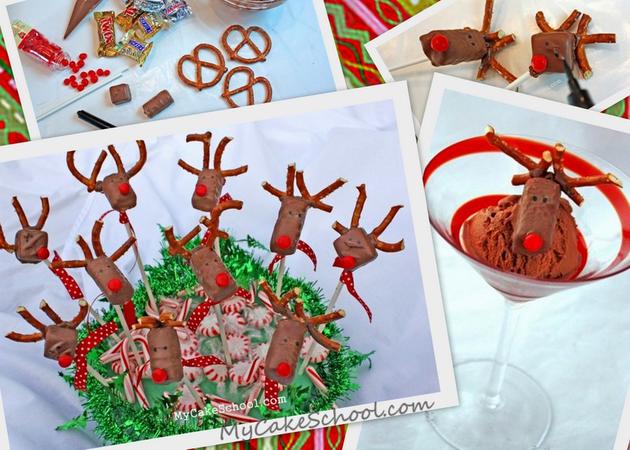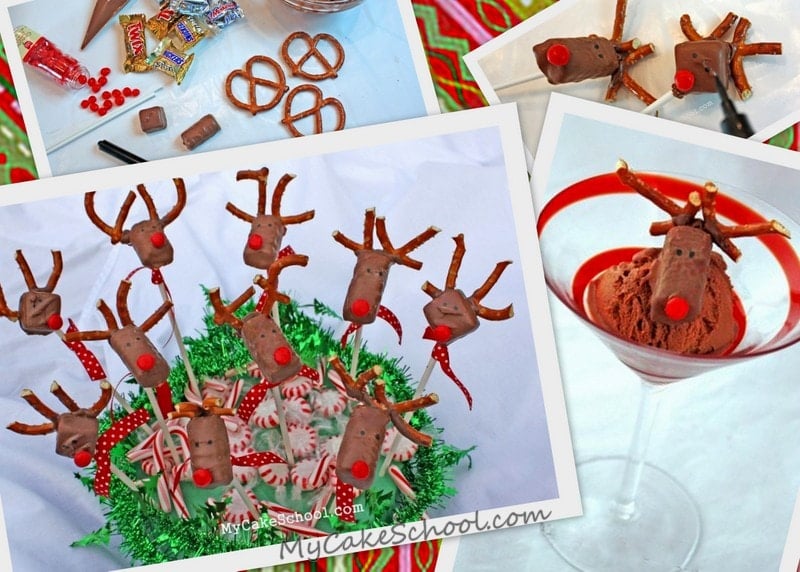 How to Make Easy Rudolph Candy Bar Treats
We're breaking away from cake today...but this idea could definitely be incorporated into your cake and cupcake designs. Everybody knows how I love a good cupcake topper ;0)
Here's our idea for what to do when you just want a little bite of cuteness:
First, we rounded up some reindeer parts. Mini candy bars for heads, red candies for noses, pretzel antlers, and a food coloring pen for eyes. We also needed melted chocolate candy coating (or candy melts) for our "glue", and lollipop sticks.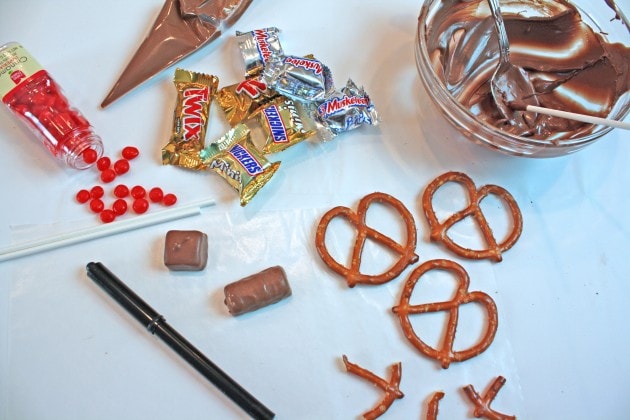 We attached the heads to the lollipop sticks first.
To do this, you'll need to make a hole in your candy bar & then push in a chocolate-dipped lollipop stick. This makes everything secure.
Some candy bars are nice and soft on the inside...but with others (like the Twix in this photo), you'll need to make a hole with a toothpick first before inserting the lollipop stick.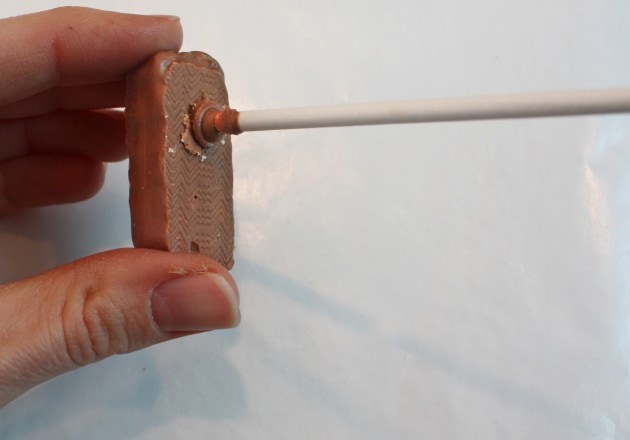 The rectangular candy bars that I used are Mini Twix. The smaller squares are bite sized Snickers and Three Musketeers.
You can see below that the rectangular candy bars have sticks in the back...and the square candy bites have sticks inserted into the corners.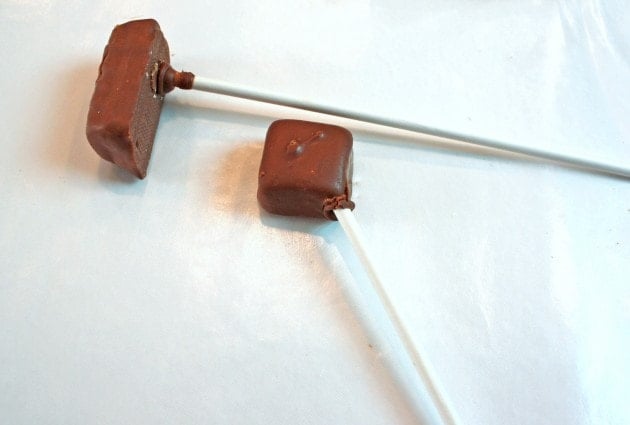 Antler time! I broke my pretzels into antler shapes and placed them together on waxed paper. Then, I piped a little melted chocolate onto the ends for glue.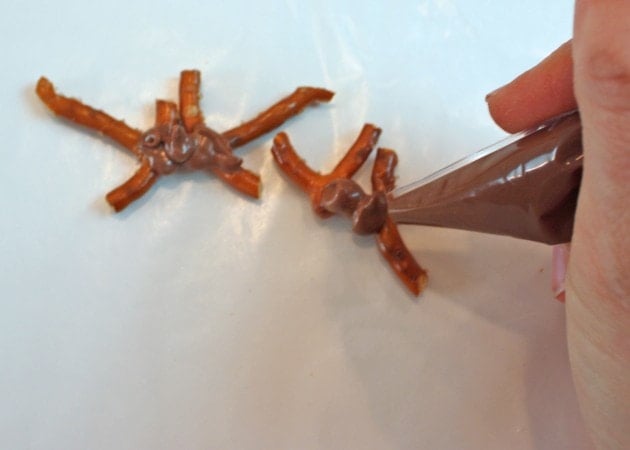 Next, I laid the reindeer "heads" onto the melted chocolate and let them rest for a while. Probably 10-15 minutes should do it. They'll firm up as you are working on the other reindeer.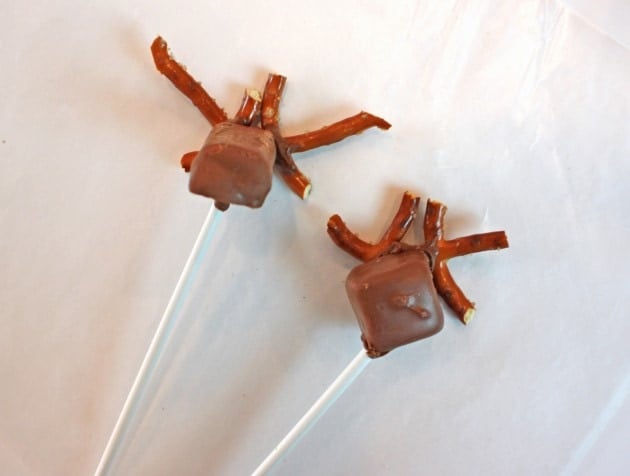 Now, time to make these reindeer look like reindeer! I attached noses with a little melted chocolate (buttercream would be fine too) and then drew on eyes with my food coloring pen.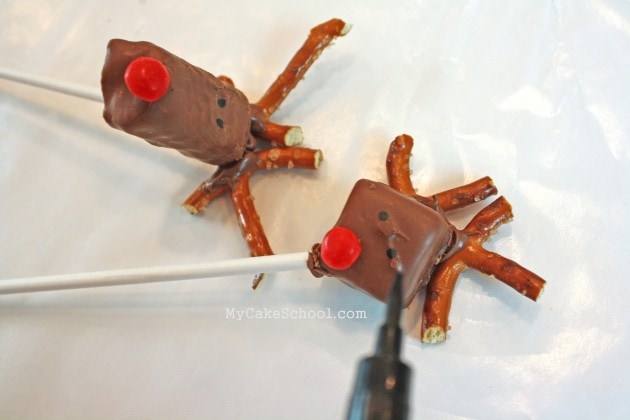 That's all there is to it! Here are all of our reindeer friends---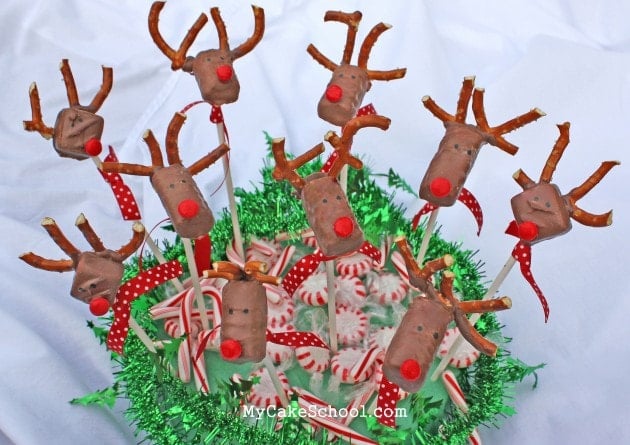 Fun Serving Options
Our display is made from a styrofoam circle, covered in tissue paper and decorated with tinsel and candy. We added polka dotted ribbon just because everything looks better with polka dotted ribbon :0)
If you'd like, you can leave off the lollipop sticks altogether and serve these little reindeer all on their own. They also make great cupcake toppers---AND...ice cream toppers too!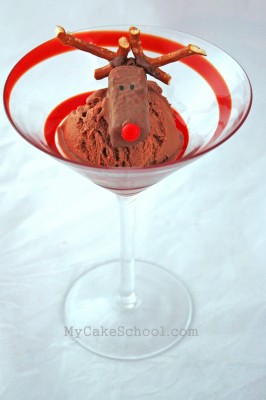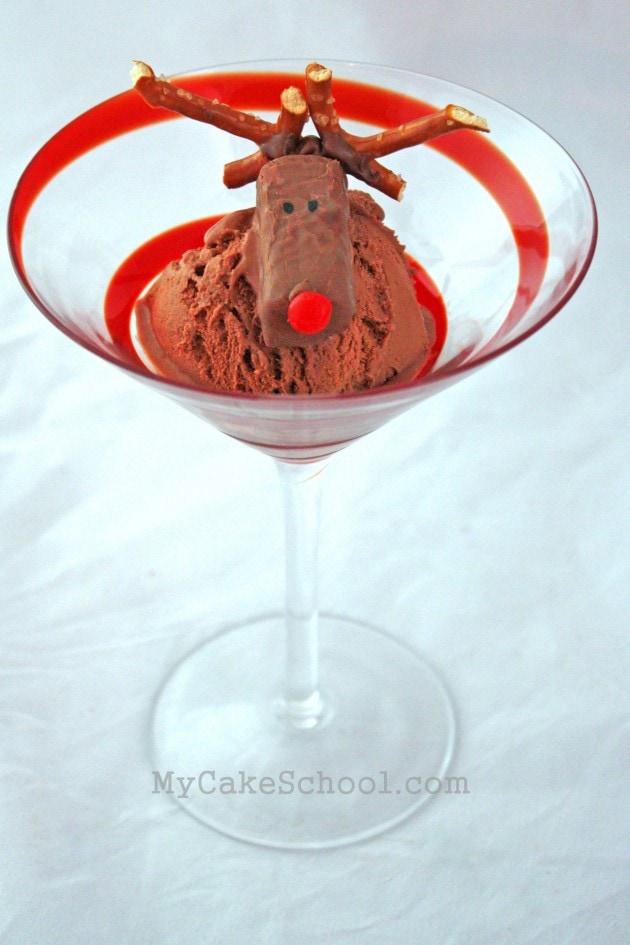 That's all for now, I hope you enjoyed our reindeer! I think that you definitely need to make some of your own this winter. Such a festive party food for kids and adults too! Have a great weekend :0)