70+ of the BEST Summer Cakes
Summer is here and it is time to celebrate with a roundup of the BEST summer cakes, tutorials, recipes, and ideas!
When I think of summertime entertaining, I think of bright colors, beach and luau themes, fruity or even boozy cakes and frostings, and desserts that are as delicious as they are fun!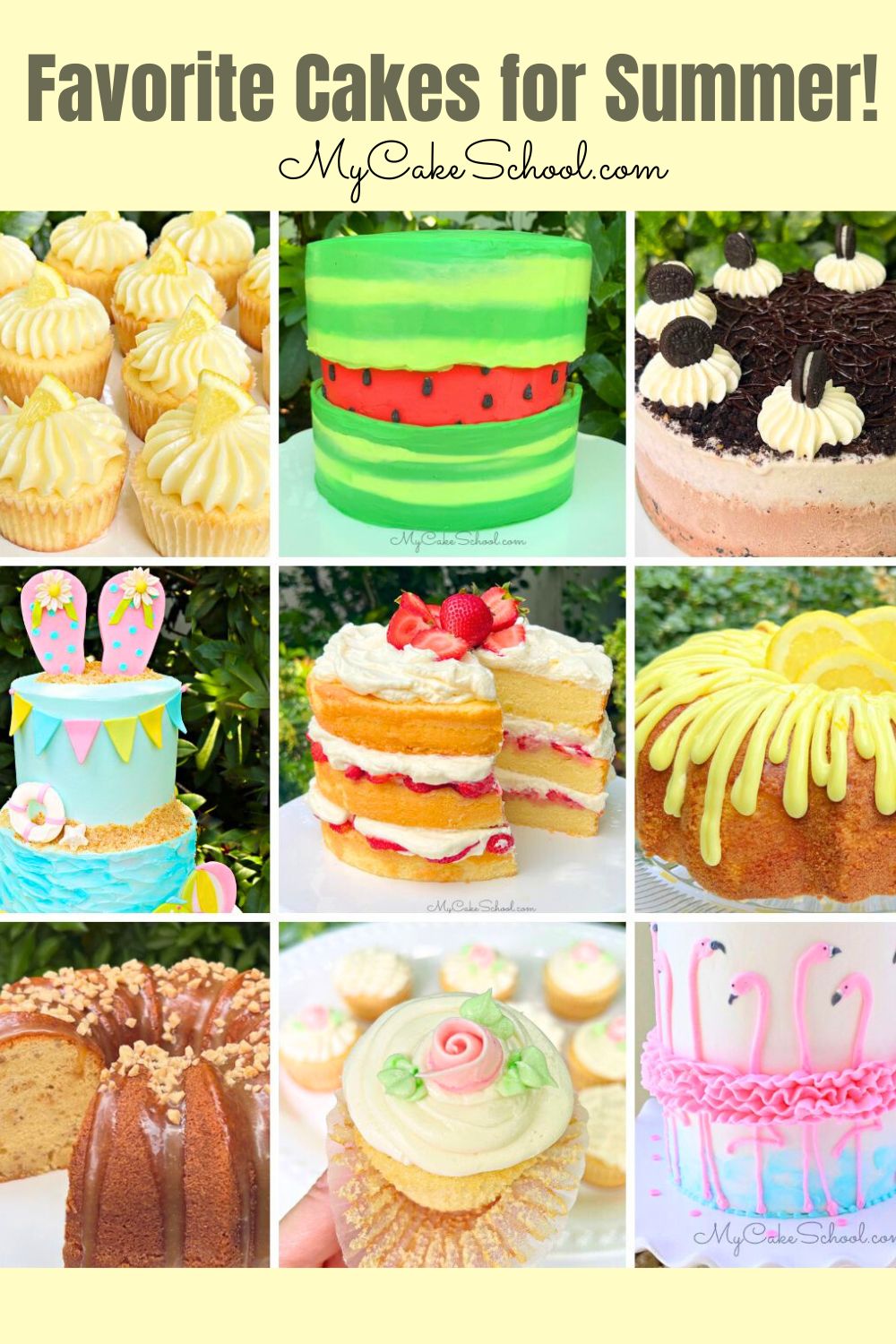 We have a great collection of Spring and Summer Cake Recipes as well, but this post features our most popular summer cakes as well as popular free cake tutorials for summer!
We hope that you keep these cake recipes, tutorials, and design ideas in mind for your summer birthday cakes and celebrations!
A few of our personal favorites are our new Oreo Ice Cream Cake, Lemon Cupcakes, Strawberry Shortcake Cake, and Beach Cake!
Whether you are looking for a simple box cake mix recipe, cake recipes from scratch, a bundt cake or a pound cake, we have the perfect cake for you!
The BEST Cake and Cupcake Ideas for Summer Parties!
If you are planning a birthday party, summer celebration, or a cookout with friends, you are sure to find something new to try from this collection of summertime cakes.
You can find our full collection of hundreds of free cake decorating tutorials and recipes in our free cake recipes and tutorial section!
Thanks so much for stopping by, if you give any of these summer cakes or cake tutorials a try, we would love for you to leave a comment and photo below!
70+ Summer Cakes, Tutorials, and Ideas!
Sharing a roundup of the best cakes, design ideas, and tutorial for summer celebrations!