Summer is here and it is time to celebrate with a roundup of the BEST summer cakes, tutorials, recipes, and ideas!
When I think of summertime entertaining, I think of bright colors, beach and luau themes, fruity or even boozy cakes and frostings, and desserts that are as delicious as they are fun!
We hope that you keep these cake recipes, tutorials, and design ideas in mind for your summer birthday cakes and celebrations!
*Updated May 2022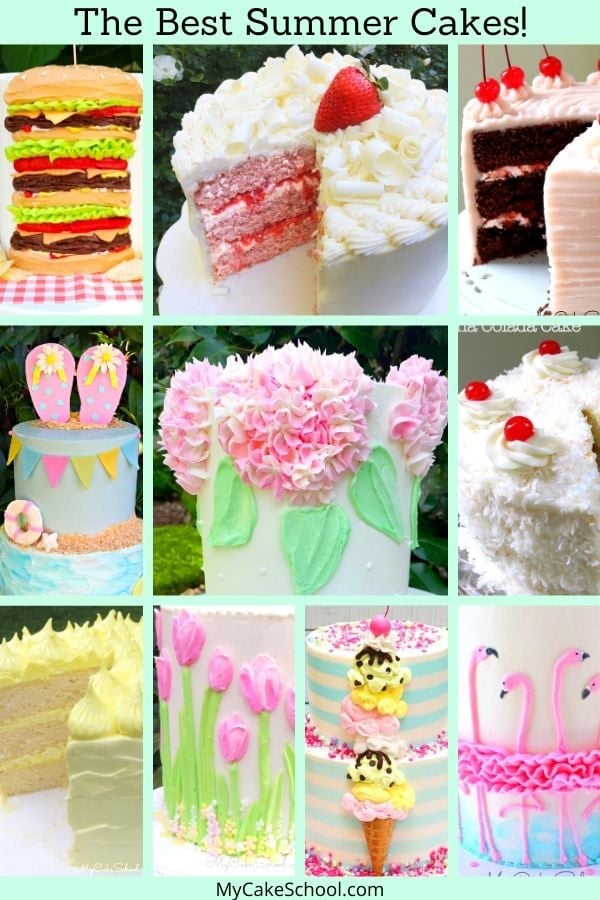 The BEST Cake and Cupcake Ideas for Summer Parties!
Whether you are planning a birthday party or a cookout with friends, you are sure to find something new to try from this collection of summertime cakes and ideas!
We've made so many summer cakes and recipes over the years, and we're happy to have an ever-growing collection of ideas to share with you! We hope that you find something in this list that you would love to try!
You can find our full collection of hundreds of free cake decorating tutorials and recipes in our free cake recipes and tutorial section!
Thanks for scrolling through this roundup of summer fun! We hope you found something that you'd like to try out!
60+ Summer Cakes, Tutorials, and Ideas!
Sharing a roundup of the best cakes, design ideas, and tutorial for summer celebrations!