Ice cream Sundae Cupcake Cake!~ A Blog Tutorial
I scream, you scream, we all scream for ....a GIANT Ice Cream Sundae Cupcake Cake! Today I'm going to show you how to make the most adorable and easy summertime dessert!
This cake is so much for for summer birthday parties, and the size can easily be adjusted to suit the number of cupcakes needed! Did you know that we also have a fun collection of Ice Cream-Inspired Cake Recipes? Make sure to check them out! (Orange Dreamsicle Cake and Rocky Road Cake are just a couple of favorites!)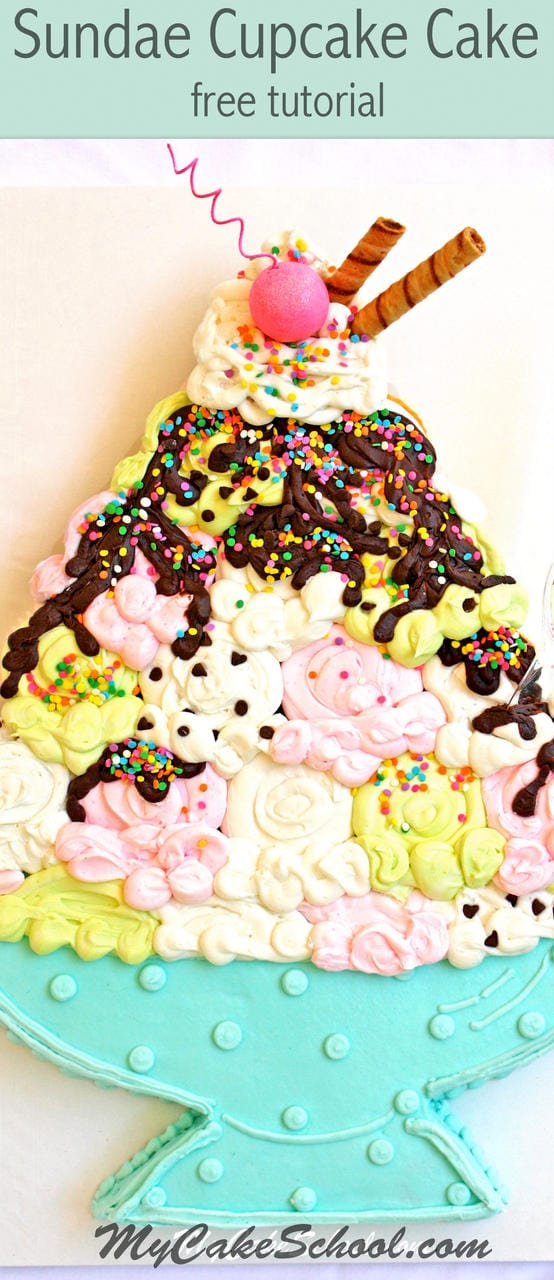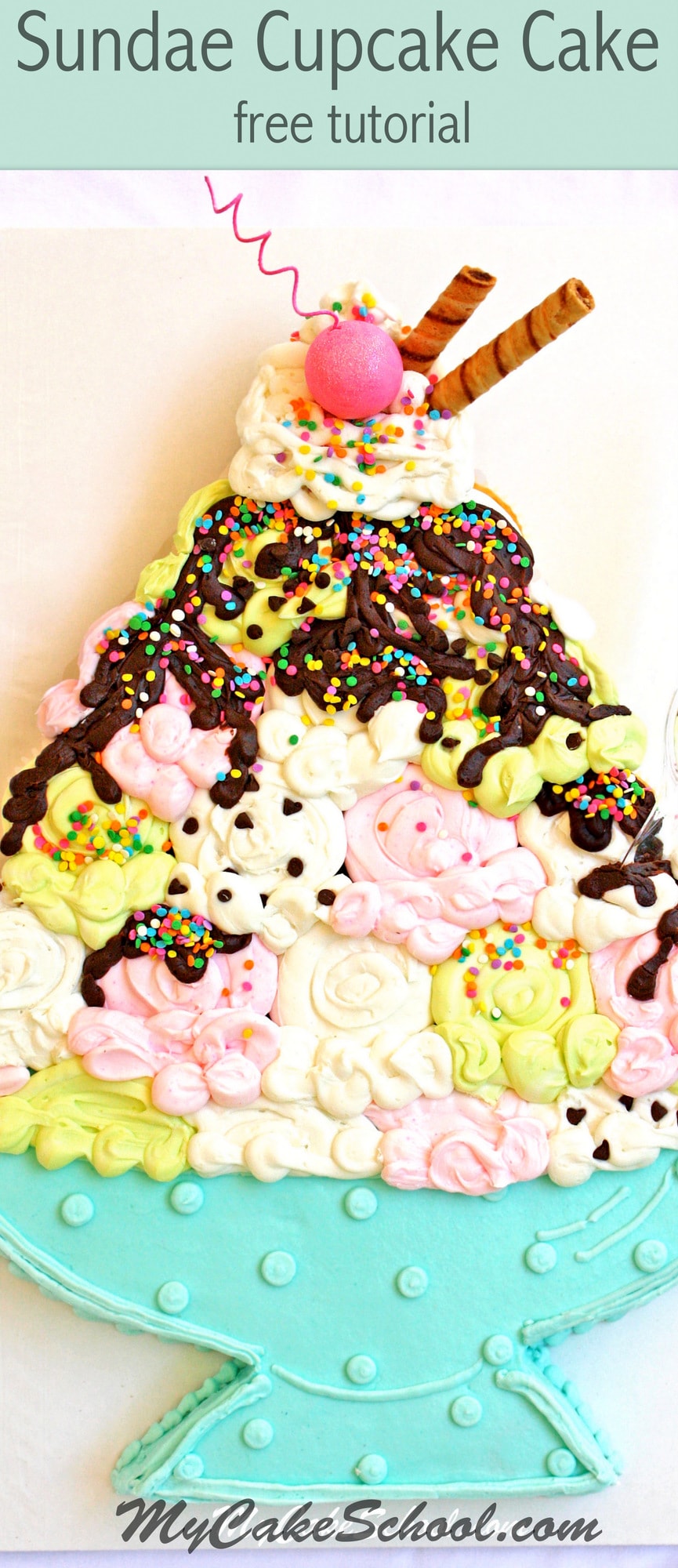 Nothing says summertime like ice cream and ice cream themed parties!
A few years ago, we made a CUTE ice cream cone cupcake tutorial, and today we are back with more ice cream cuteness! We also have a great Ice Cream Cone Cake for your cake decorating to-do list!
Today's ice cream sundae pull-apart cupcake cake design is SO much fun and so simple to create! Kids will love helping to assemble and decorate this cupcake cake, and will love pulling it apart even more!
How to Make a Sundae Cupcake Cake
First, we started out with cupcakes and an 8" round cake layer.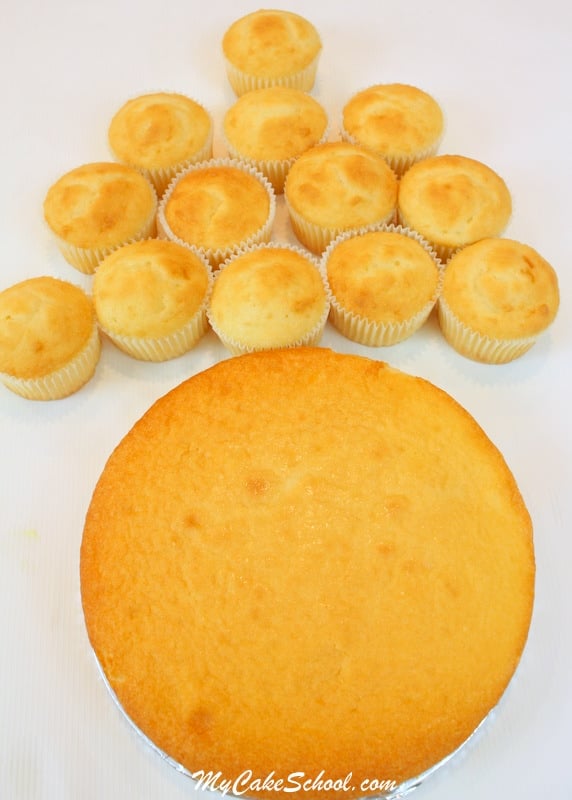 Next, I made the "ice cream bowl"! There is more than one way to carve a bowl shape from cake, and it is the easiest thing in the world. However, the method I'm demonstrating will give you a nice wide "bowl" without a lot of leftovers...
I started by slicing my 8" round cake layer in half.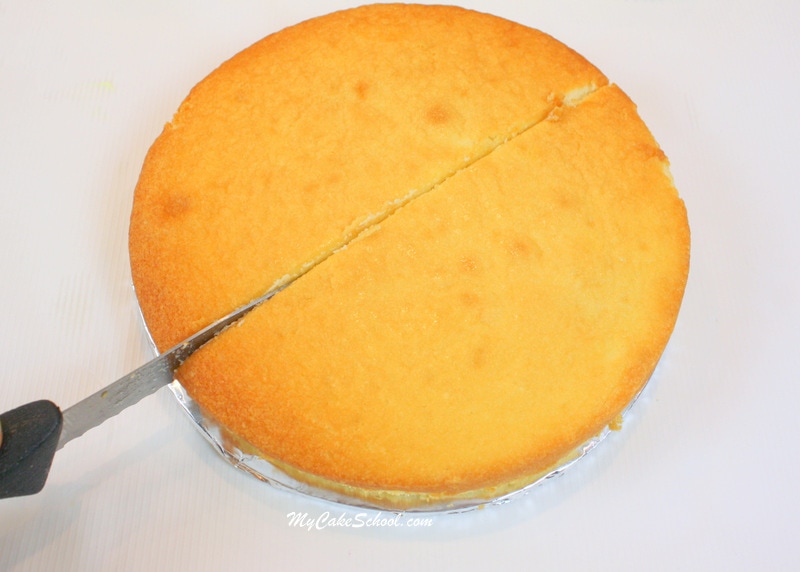 I took one of those cake halves and cut it into three pieces as you see below. (I sliced each side away at the point where the cake begins to curve.)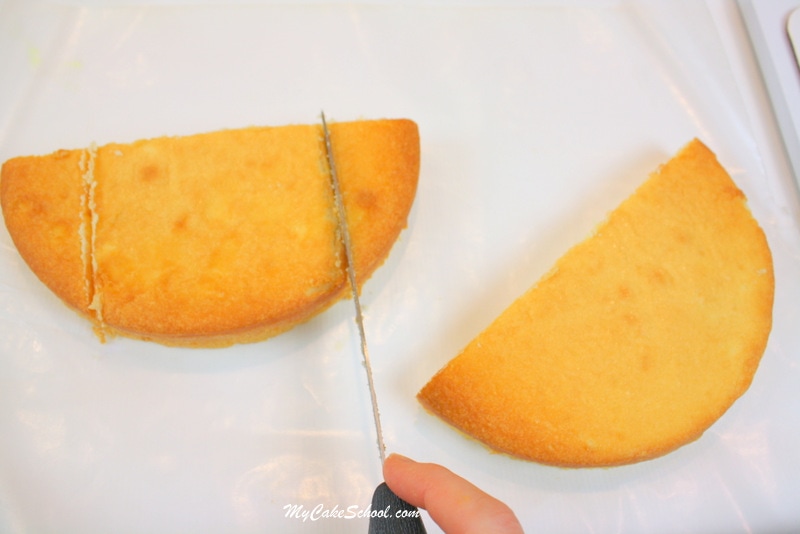 You can see our first half of cake is on the left in the photo below. As much as they may call your name, don't eat those small corner pieces! We'll use them later!
Now, for the other half of the cake layer...
I sliced that one down the center.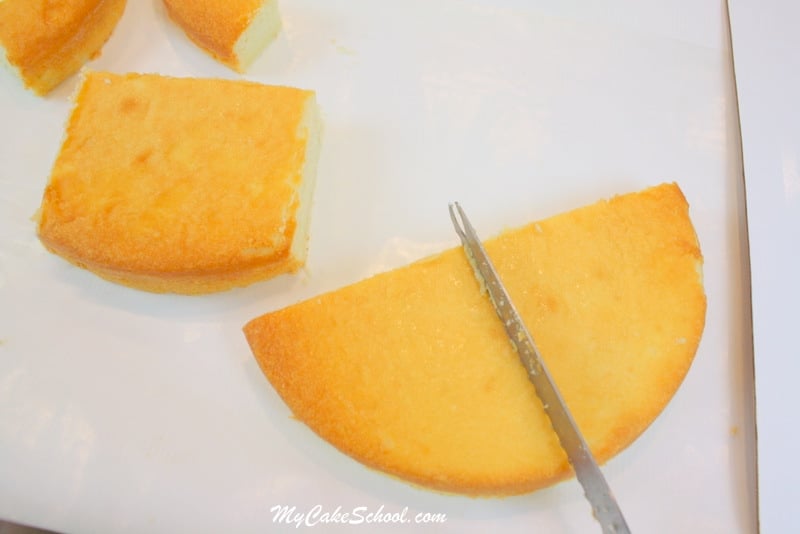 Next, I pieced everything together. The two little end pieces from our first half of cake became the small base of our bowl. The middle section of our first half of cake became the middle section of the bowl.
The second half of cake, which we split down the center, became each side of our bowl.
(It all makes sense when you look at the picture!)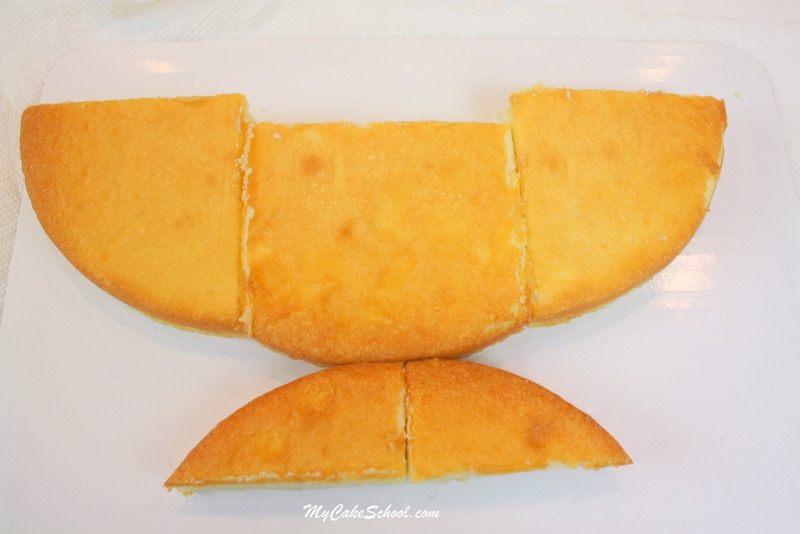 Next, I cleaned up the top edge by slicing away a few uneven pieces.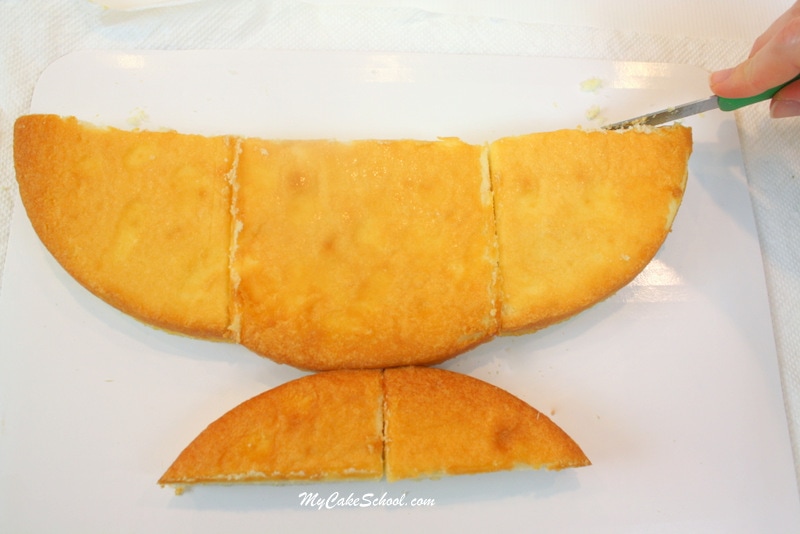 I frosted our bowl on it's own cake cardboard using a crusting buttercream tinted with a very small amount of Americolor Teal.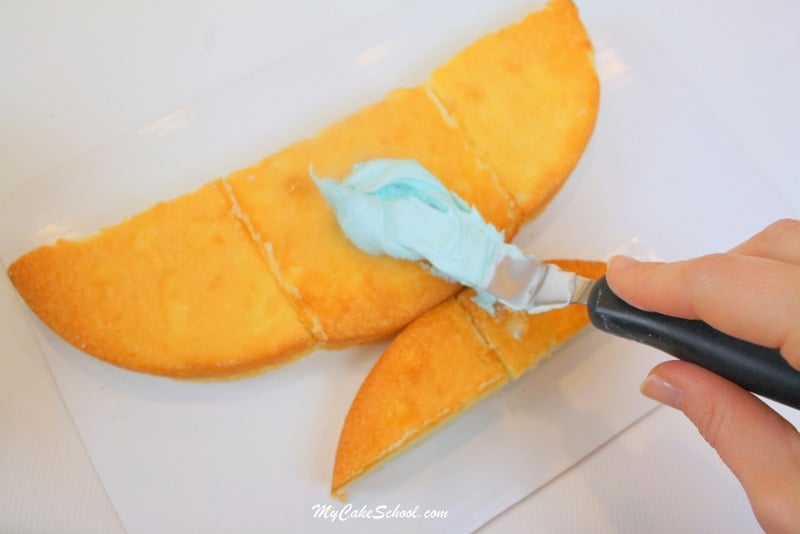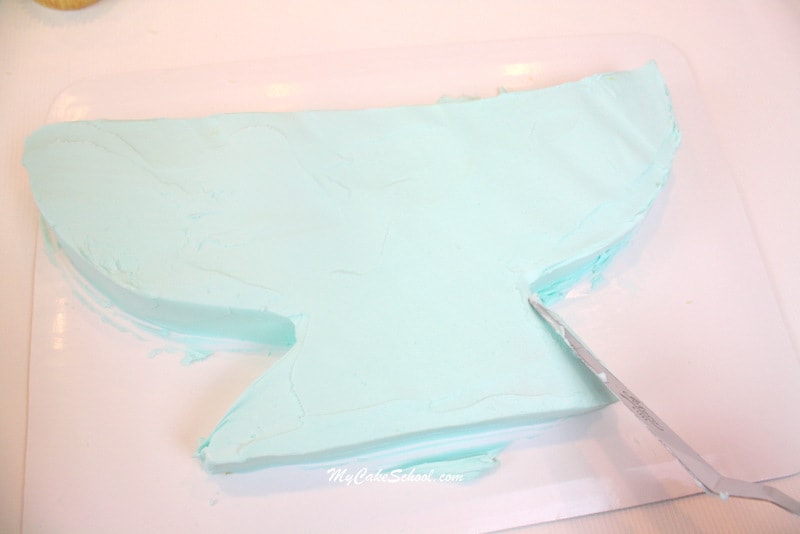 Once the frosting had crusted, I smoothed over it with a Viva paper towel (optional), & chilled in the freezer for about 5 minutes to firm up the icing. Firming up the icing was helpful for the next step, which was to cut the cake cardboard down to size using an xacto knife.
*The bowl doesn't have to have a cake board of it's own, but it made it easier for me to frost, smooth & then move the cake to the final cake base when ready.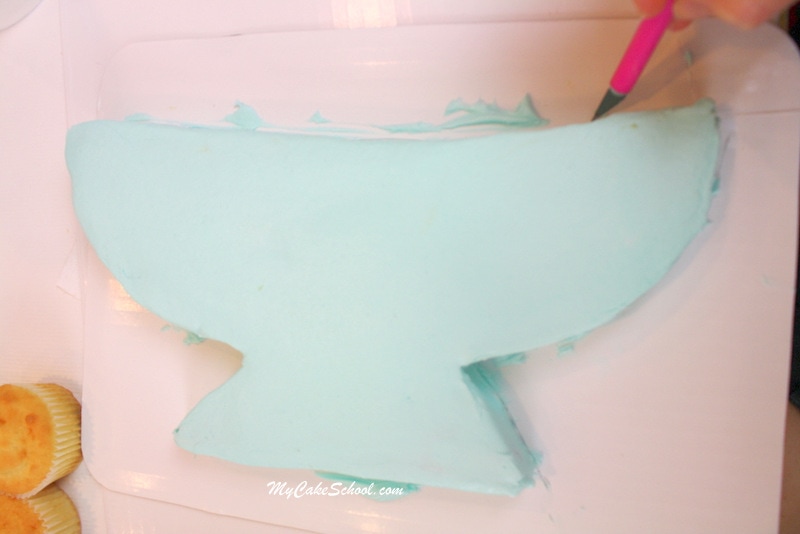 I moved our completed, frosted bowl to our final cake base, using frosting as our glue.
Now for the fun part-- adding cupcakes & piping our scoops of ice cream!!
For the ice cream, I used our crusting buttercream tinted with small amounts of Americolor Electric Green & Deep pink. I filled disposable piping bags with the buttercream and snipped away the end to create a medium size opening (which would be approximately the size of a Wilton 12 tip or so.)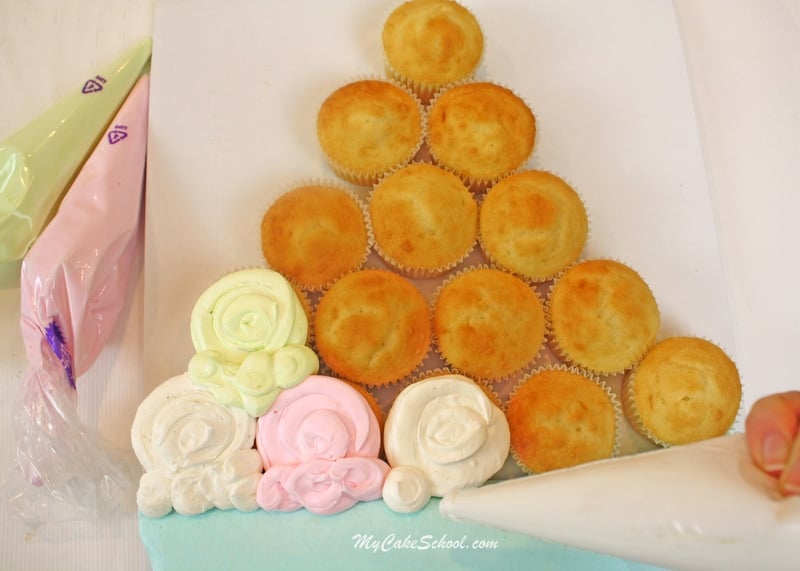 You can pipe a dot of buttercream on the bottom of the outer cupcakes to help keep them "glued" to the board.
Embellish with sprinkles, mini chips and frosting to resemble hot fudge. Since we just needed a small amount, our "hot fudge" was actually just a store-bought chocolate frosting from the grocery store. (shhhhh...) ;0)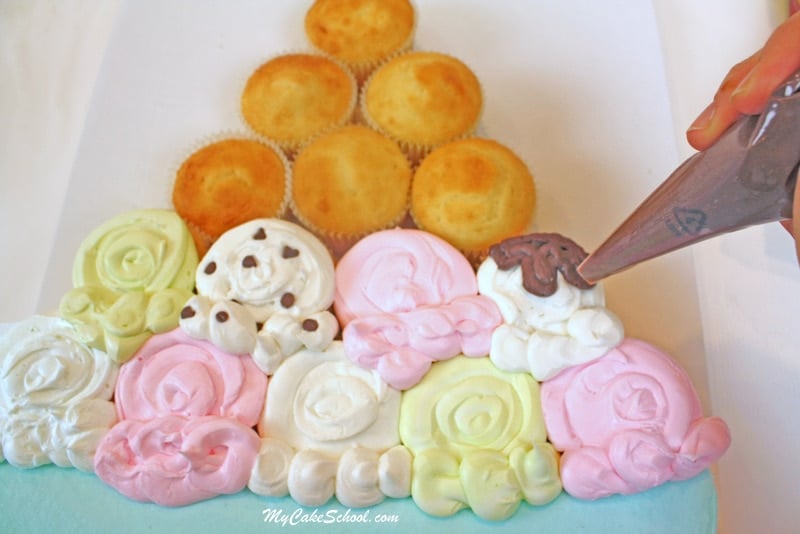 After adding my scoops, I decided that I wanted a little less bowl showing, and more ice cream. So, to do this without having to carve away any of our cake, I decided to pipe one more row of scoops along the top edge of the bowl. I piped a line of blue as my guide for how low I wanted to bring the scoops.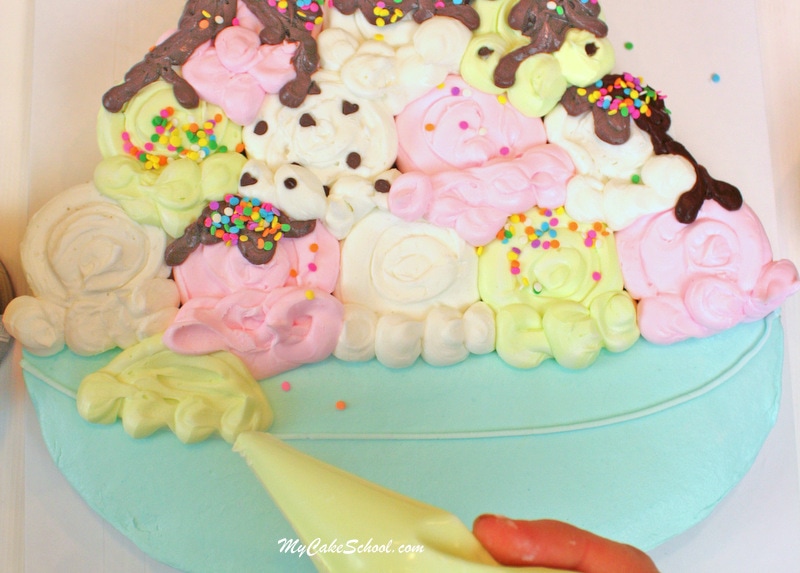 Using a piping tip 5, I also embellished our bowl with some outlines, a small bead border, & polka dots!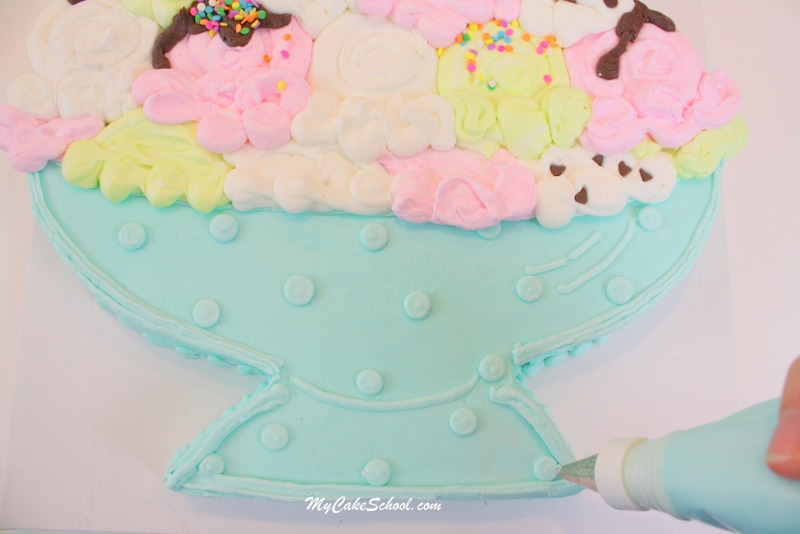 Here's a nice side view! We also added a few extras. You can't have a sundae without a cherry on top! I created ours with a ball of pink fondant.
The stem for the cherry is white paper covered floral wire (22 gauge) which was painted with a paint of pink coloring gel mixed with a little vodka. We also added a couple of pirouette cookies & an oversized plastic spoon wedged into the side between two cupcakes (it was "serving spoon" size.)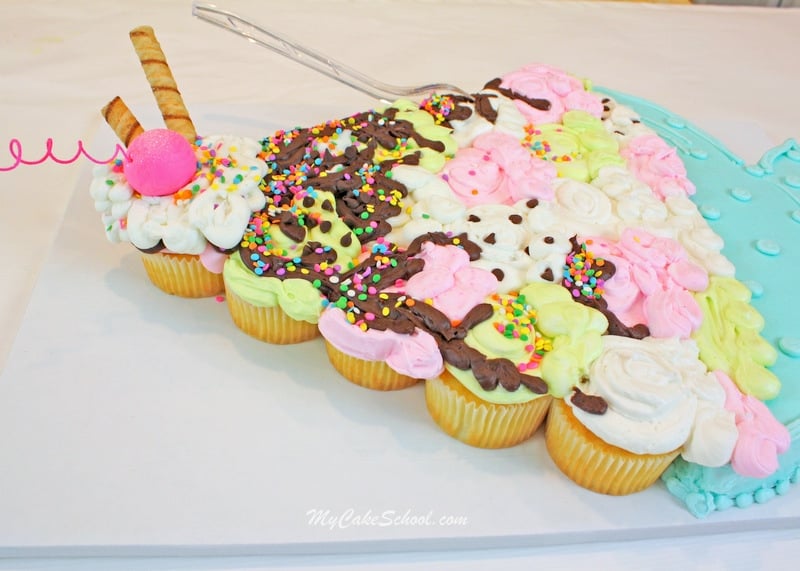 And we are finished!! I just love how it came out. Such a happy display, and the design couldn't be easier to put together! If you try it, we'd love to see!