In this video tutorial, you will learn to make a giant cheeseburger cake!
We've frosted our cake with a crusting buttercream and added lots of fun details. Bring this to your next cookout! ;0) We hope that you enjoy the video.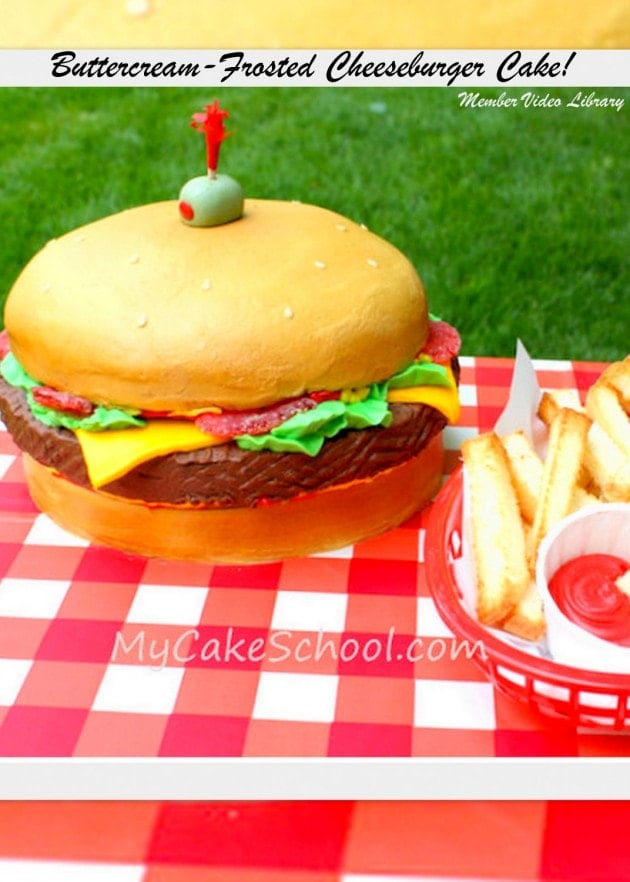 8/2022- Hello from the future! This video is an oldie...one of our earliest (you can tell because we had not started to use a tripod yet- haha) - but the information is still good so we are keeping it up!
If you do not have an airbrush, do not worry about it! We just wanted to do a little experimenting with making it "toasty" ;0)