Delicious strawberry cakes, frostings, and fillings are always in demand in the warm spring and summer months when strawberry season is in full swing and we're all craving refreshingly light and fruity desserts!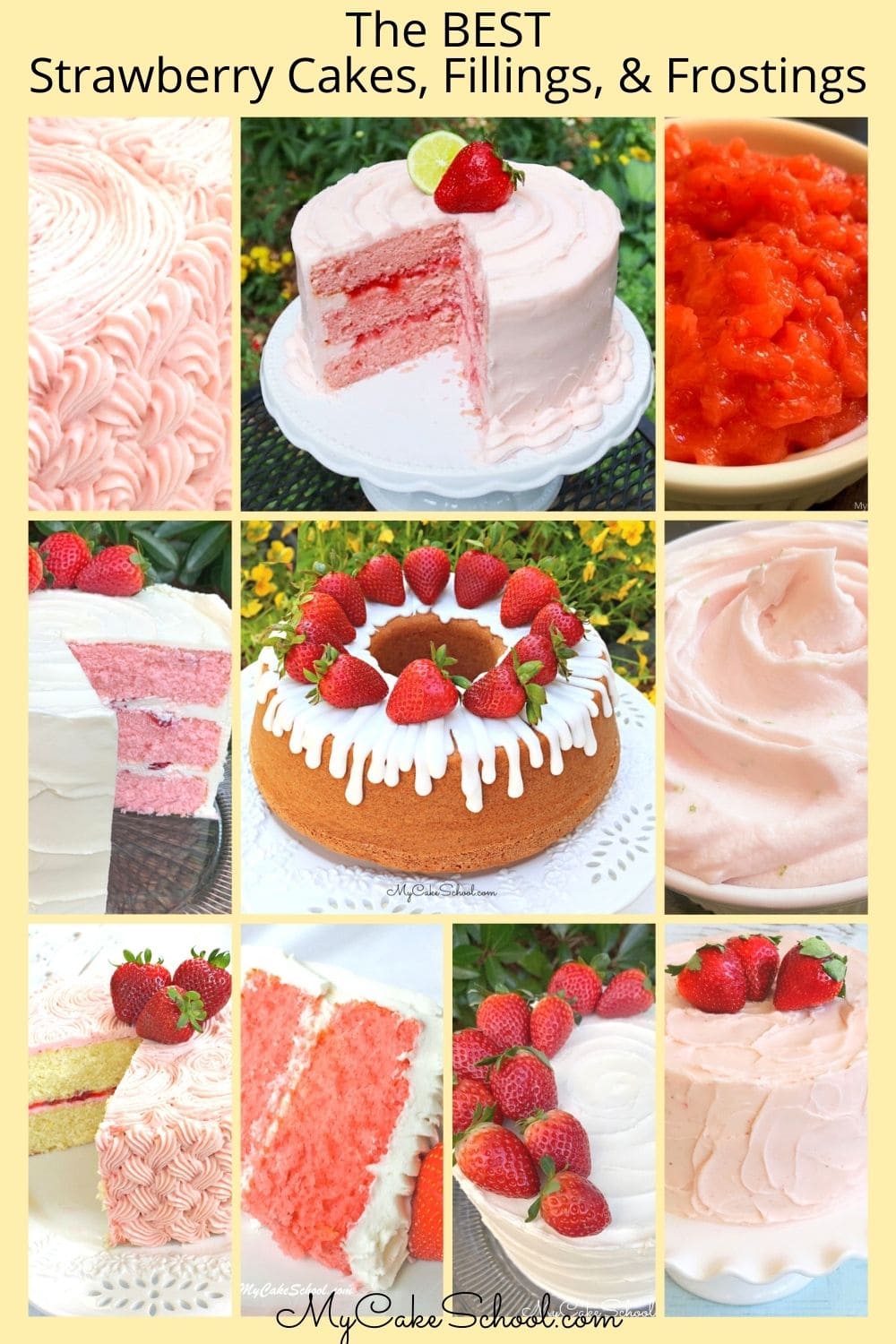 Today, we're sharing our favorite strawberry cakes, frostings, and fillings that we've made over the years!
Whether you are celebrating a birthday, baby shower, or just satisfying a strawberry cake craving just because- you are sure to find something to love on this list!
While we especially love strawberry cakes in the spring and summer months, these recipes can also be made with frozen strawberries, making them a perfect choice no matter what time of year.
Enjoy scrolling through this roundup of our favorites!
Favorite Strawberry Cakes, Frostings, and Fillings
Today we are sharing a roundup of our favorite go-to recipes for strawberry cakes, fillings, and frostings! You are sure to love these crowd-pleasing strawberry recipes!