Sweet Birdhouse Cake- Free Cake Tutorial
Hi everyone! Today we're sharing a really cute birdhouse cake which is perfect for spring or summer birthdays and celebrations (or for the bird lovers in your life)!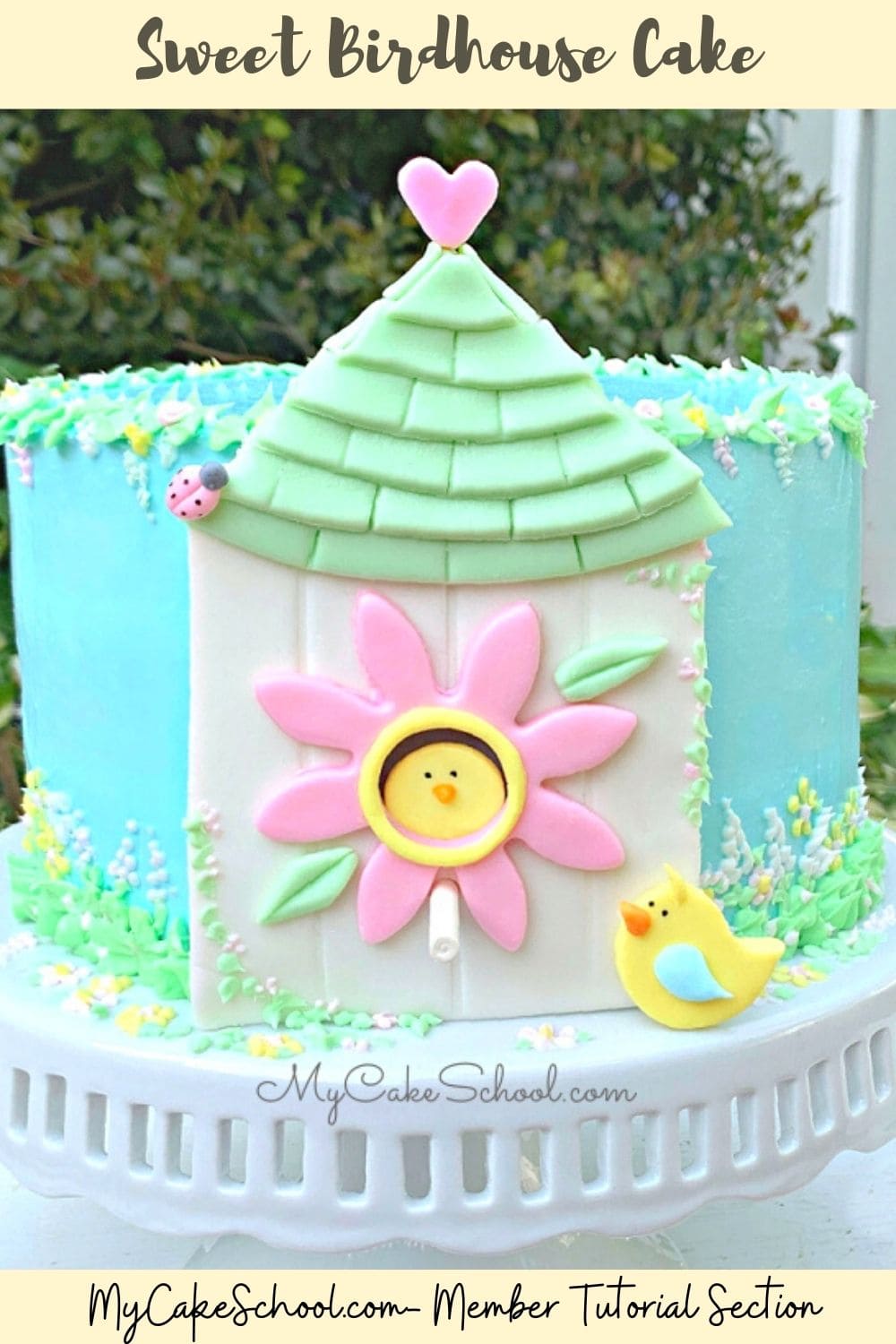 You may have noticed over the years that we love bird-themed cakes and cupcakes! ;0) We have a cake video for a pretty 3-D birdhouse cake that you may like to check out as well, but today's cake design is nice and simple. We love how it came out and hope that you enjoy it!
Materials:
This cake design can be applied to cakes of any size, but we decorated a three layer 8 inch tier, which we frosted with our classic vanilla buttercream frosting.
Birdhouse Template (This is so simple, you may like to make your own. Mine is slightly taller than my cake).
Fondant (I kneaded in a little tylose powder to set it up more quickly)
Coloring Gels: We used Wilton Rose, Wilton Leaf Green, Americolor Lemon Yellow, Americolor Sky Blue, Americolor Orange
Vanilla Buttercream (Our Classic Vanilla or Fluffy Vanilla Buttercream recipes would work well)
Piping Tips: Leaf tip 352, Small round piping tips for flowers (tip 3 or something similar). I used large piping tips to cut the hole for the birdhouse, as well as cutting the bird shapes.
Lollipop stick for "perch"
Toothpick for heart topper (It's unlikely anyone would eat the birdhouse but to be on the safe side, if you use a toothpick to anchor the heart, let your people know to pull it out) ;0) You could also use a dry piece of pasta to anchor the heart, or just push the dried heart into a small ball of lightly dampened fondant.
Miscellaneous: turntable, disposable piping bags, xacto knife or small sharp knife
*Whenever I frost my cakes, I like to use a turntable- this is optional but helpful. I also like to smooth on the final coat of frosting with a bench scraper.You can chill the frosted cake in the freezer for about 15 minutes to firm up the frosting and then go back over it with a heated spatula and a little fresh buttercream to fine tune any imperfections in the frosting.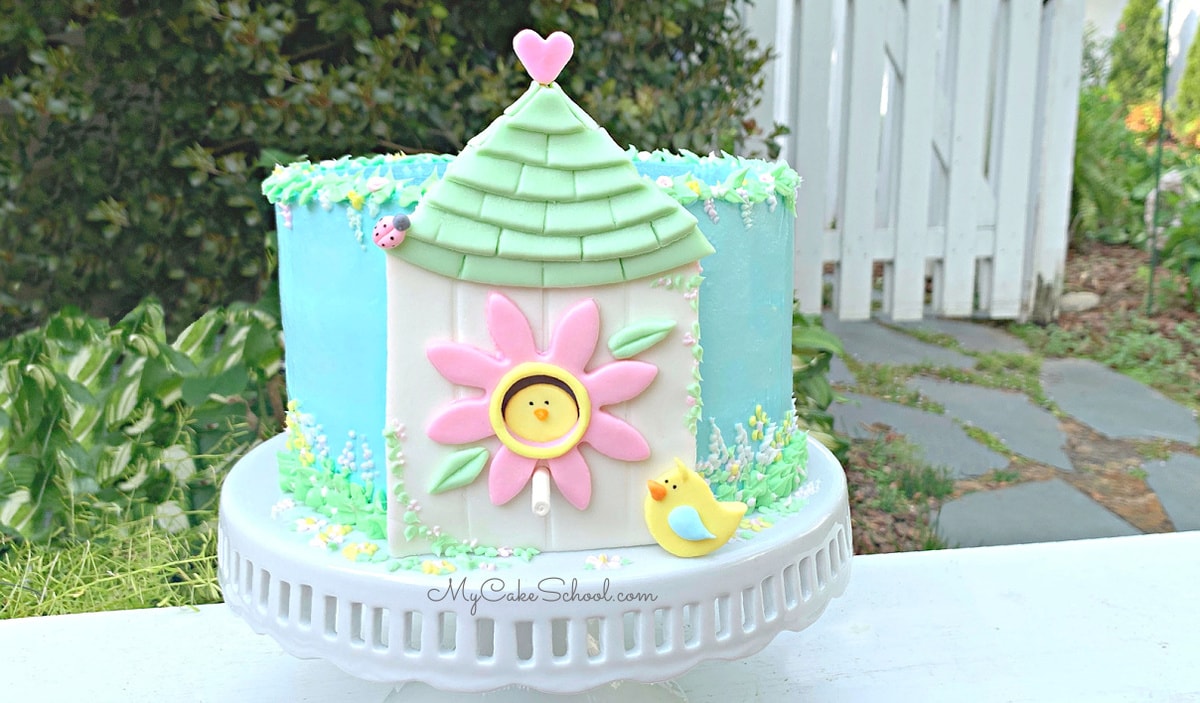 Thanks so much for stopping by! If you try this cake, we would love for you to leave a comment and photo below!