Spring is here and our cravings for cakes with fruit are in full swing! If you love light and fruity cake recipes, this post is for you!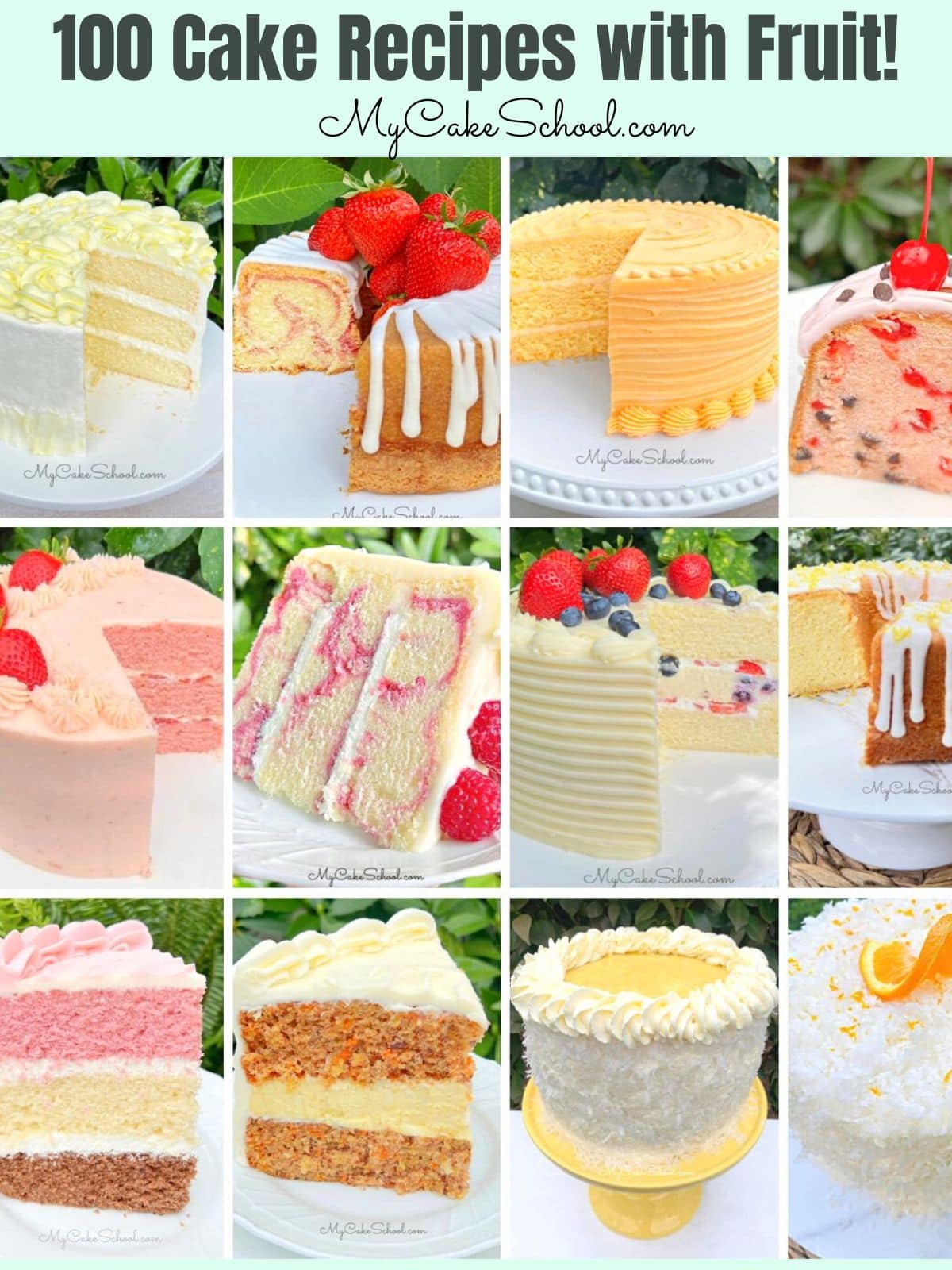 Fruity Cakes You'll Find in this List
We are sharing a collection of favorite cake recipes from our site, that are moist, delicious, and bursting with fruit flavor.
You'll find everything from lemon bunt cakes to coconut cakes, raspberry cakes, pineapple cakes and more.
Whether you are searching for an easy box cake mix recipe like our marble cake mix cake, or a cake from scratch like our homemade lemon cake, we have you covered.
Enjoy the Recipes!
Thanks so much for stopping by! If you give any of these fruity cake recipes a try, we would love for you to leave a photo and comment below! Keep them in mind for your spring and summer birthday parties, get-togethers, or just because!
100 Cakes with Fruit
Sharing our favorite fruity cake recipes in this delicious collection! Keep these cakes in mind for your spring and summer celebrations!