With Easter just around the corner, we are happy to share our latest video for a Sugar Egg Cake with you!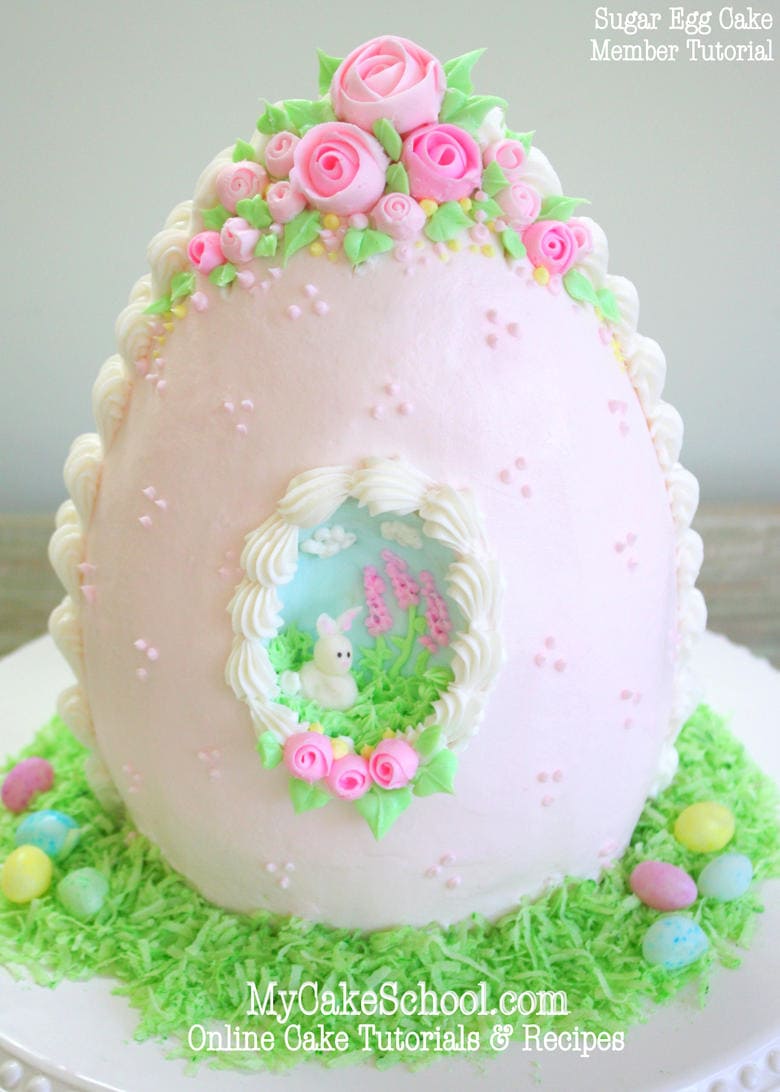 When I was little, I LOVED my mom's sugar egg collection. There's something so special about sugar eggs with their delicate piping and sweet scenes inside.
We tried to capture that same feeling in today's cake design, and I think we came close ;0) I hope that you enjoy the tutorial!
Materials for Sugar Egg Cake
We used four 6" round cake layers with two 22g. rice cereal treat squares shaped into the rounded top. (You could use scrap cake if you would rather to create the top, but cereal treats were simpler for us!)
White Chocolate Ganache (simple spreadable recipe--a 3:1 ratio of chocolate to cream. 680g white choc chips to 227g heavy cream) We used Nestle white chocolate chips.
Fluffy Vanilla Buttercream (or your buttercream of choice. I prefer a crusting buttercream so that I can use the Viva paper towel method of smoothing.)
Viva Paper Towels, or a paper towel/napkin that has no quilting (if using the Viva method of smoothing buttercream.)
2 cardboard cake circles- one for the base and another halfway up.
5 bubble tea straws or your supports of choice (4 for the bottom tier, 1 for the top (to support the cereal treat)
Coloring gels- Wilton Rose, Wilton Leaf Green, Americolor Lemon Yellow
Piping Tips: Wilton 3, 21, 104, 125
White Fondant- small amount for bunny (you could also pipe with buttercream if you'd rather)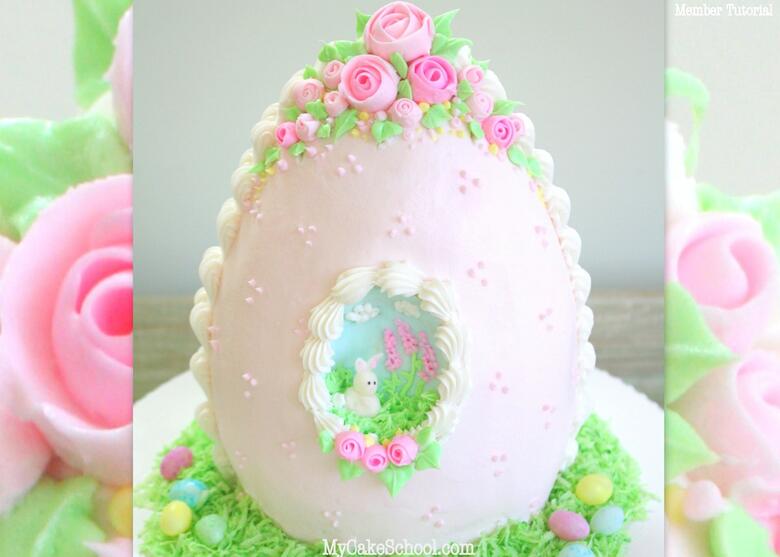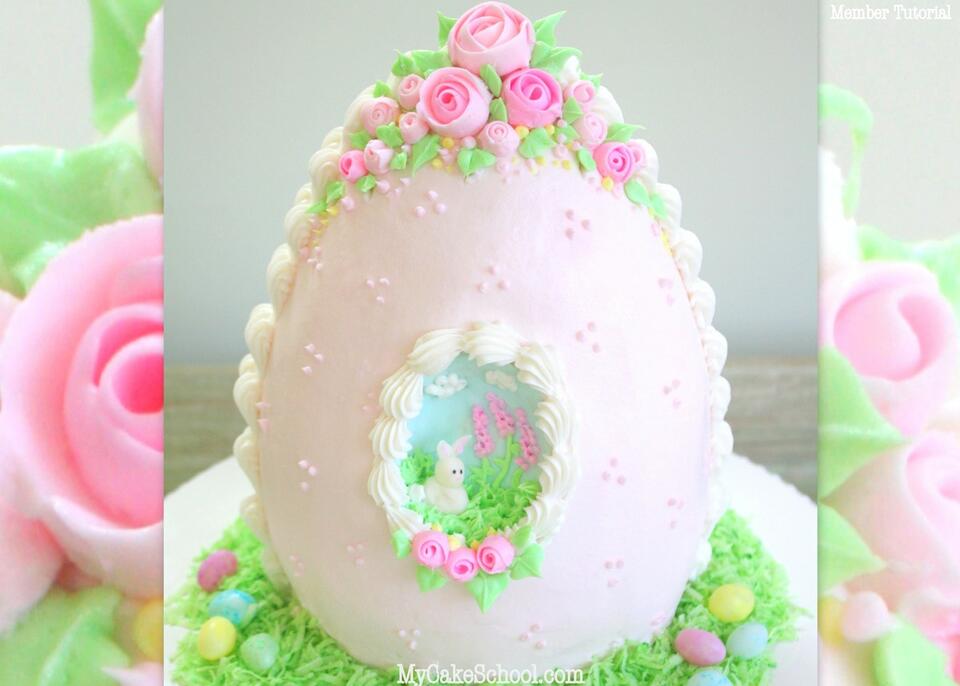 Notes:
As we demonstrate in the video, the cake cardboard that is placed within the cake for support has a piece removed to allow for the carving that will come later for the interior scene of the egg.
After carving away the cake (using our oval cutter as a guide), The opening was approx. 3 inches long, 2.5 inches wide, and 1 inch deep.
This can vary of course in length & width, depending on your desired look, but I wouldn't recommend a depth of much more than 1 inch of cake.
Enjoy the Video!
Thanks so much for stopping by! We hope that you enjoy this Sugar Egg Cake tutorial! If you give it a try, we would love for you to leave a comment and photo below!
Don't miss our other beautiful Easter Cakes and delicious recipes in our 60+ Easter Cakes roundup! We have so many great cake designs and recipes to share with you!