Today we are sharing a roundup of the CUTEST baby shower cakes, tutorials, and ideas! If you've been searching for the perfect cake to fit your baby shower theme, we have you covered.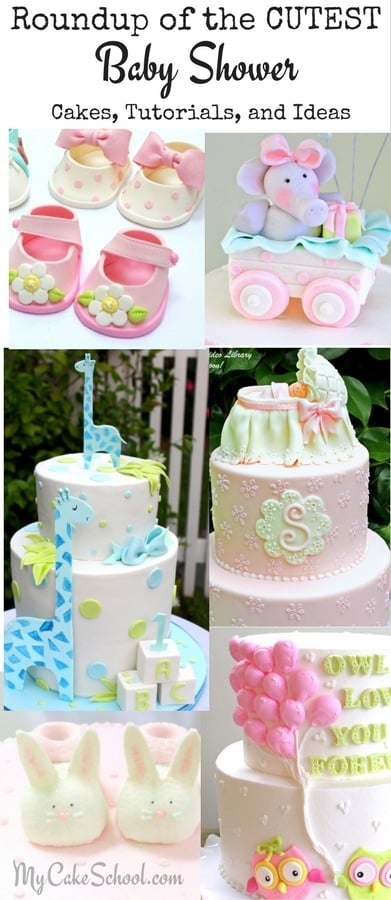 Baby showers are one of the most popular special occasions for a celebration cake. There is never a shortage of CUTE cake design ideas, just as there is never a shortage of cake recipes to try!
If you are in search of a great cake to celebrate a new baby on the way, you are sure to find something in this list!
Easy Variations of these Cakes
Any one of these baby shower cakes would make an adorable centerpiece for the dessert table! Feel free to recreate any of these baby shower cakes as they are, or simply pick and choose from your favorite techniques to create a new design.
Most of these baby shower cake designs can be easily transferred to cakes of any size, including sheet cakes. Anything goes!
Colors can be easily changed to to pink, blue, or a gender neutral color palette. We have a roundup of Baby Shower Cakes for Girls and Baby Shower Cakes for Boys as well!
Baby Shower Cakes and Young Birthdays
As you scroll through our collection of baby shower cake designs, you will find several birthday cake ideas listed in this roundup as well. Many of these sweet cake designs would be perfect for young birthdays and baby showers!
Enjoy the Baby Shower Cakes
We hope that you find the perfect baby shower cake ideas to fit your theme! If you give any of these cakes a try, we would love for you to leave a comment or photo below.
You'll find everything from sweet cake topper ideas (teddy bear cake) to buttercream cake designs (buttercream bassinet cake), floral cake designs (buttercream palette knife painting), and more!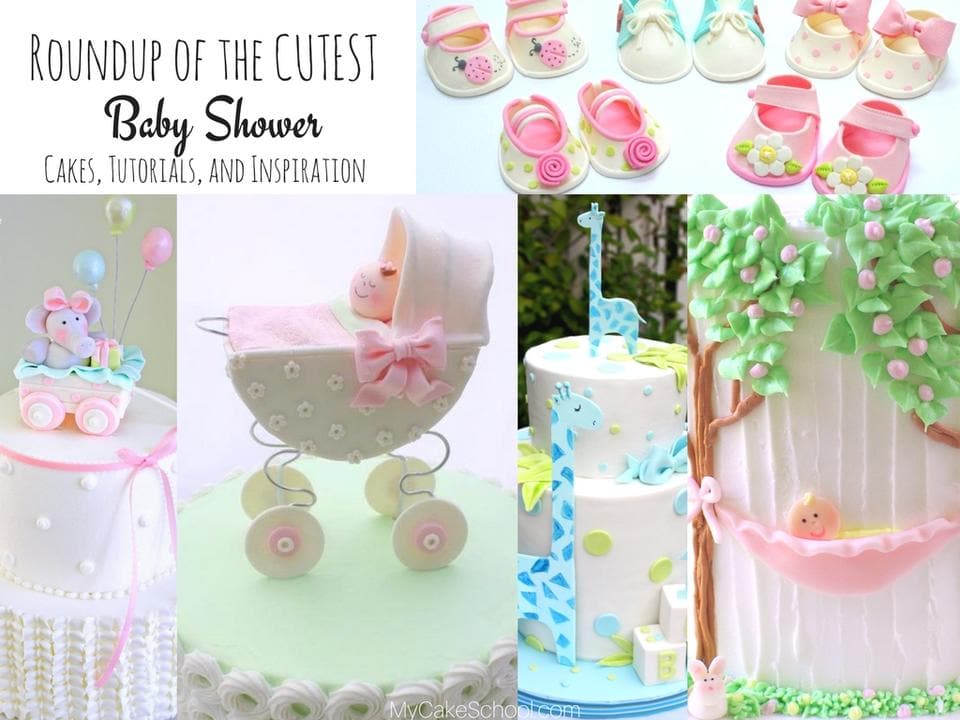 Baby Shower Cake Recipes
There are so many great cakes in our Cake Recipes section that would be perfect for baby showers.
We usually go with vanilla cakes or light and fruity cakes. Here are a few of our favorites: Vanilla Buttermilk Cake, White Velvet Cake, Lemon Cake from Scratch, and Homemade White Cake, and Vanilla Cupcakes!
40+ CUTE Baby Shower Cakes, Tutorials, and Ideas!
Here is a collection of our favorite cakes that we've made over the years, which would be great for baby showers! These are all free cake tutorials- some are videos & others are blog tutorials!
We are also including favorite baby shower cake recipes as well!