Today we are sharing a roundup of the CUTEST baby shower cakes, tutorials, and ideas!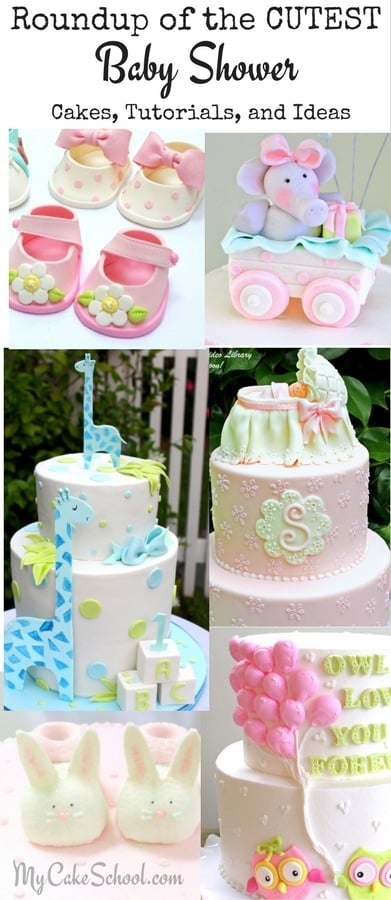 Oh how I love a cute cake design! Baby showers are one of the most popular reasons for a special occasion cake, and the options for adorable cake designs are endless!
Today we're sharing a collection of our favorite cakes for baby showers. Some of these cakes are from our free cake videos section, and others are from our free cake blog tutorials sections.
Enjoy the Baby Shower Cakes!
We hope that you enjoy this collection of cakes! If you give any of them a try, we would love for you to leave a comment or photo below.
You'll find everything from sweet cake topper ideas to buttercream cake designs, florals, and more!
40+ CUTE Baby Shower Cakes, Tutorials, and Ideas!
Here is a collection of our favorite cakes that we've made over the years, which would be great for baby showers! These are all free cake tutorials- some are videos & others are blog tutorials!