I love this sweetened homemade whipped cream filling and topping for cakes and cupcakes! Whipped cream is so easy to make, and can be prepared in no time!
How to Make Homemade Whipped Cream
Delicious whipped cream is the easiest thing in the world to make. Whether you want to whip up a batch to dollop on top of pound cake and strawberries, or you're planning to use whipped cream as a filling for cakes and cupcakes, this is the quick and easy recipe that you need!
We like to add just a bit of sweetness and vanilla to our whipped cream also.
First, chill your bowl and beaters. (If you are using a stand mixer, use your whisk attachment for this recipe).
Pour cold cream into a chilled bowl along with the vanilla and sifted sugar.
Whip at medium-high speed until medium to stiff peaks form but be very careful not to over-beat or your whipped cream will look curdled.
When you remove the beaters from the bowl, the cream should form medium to stiff peaks- it should be nice and billowy and hold it's shape.
Use immediately as it will begin to deflate a little over time. Rewhip as needed.
This recipe yields about 2 cups of whipped cream which is perfect for filling a three layer 8 inch cake. You can adjust to amounts as needed for your dessert!
Whipped Cream- How to Doctor it Up!
Just as with our Vanilla Buttercream and Cream Cheese Frosting, Sweetened Whipped Cream can be easily changed up with simple add-ins to complement the dessert that you are using it for.
For instance, crushed Oreos or mini chocolate chips can be folded into the completed whipped cream.
If you are interested in experimenting with different flavors, you can substitute an assortment of extracts for the vanilla in the recipe.
Some examples of popular whipped cream flavor options would be the addition of lemon extract, coconut extract, peppermint, and more! The options are endless and you will love the versatility of this simple whipped cream.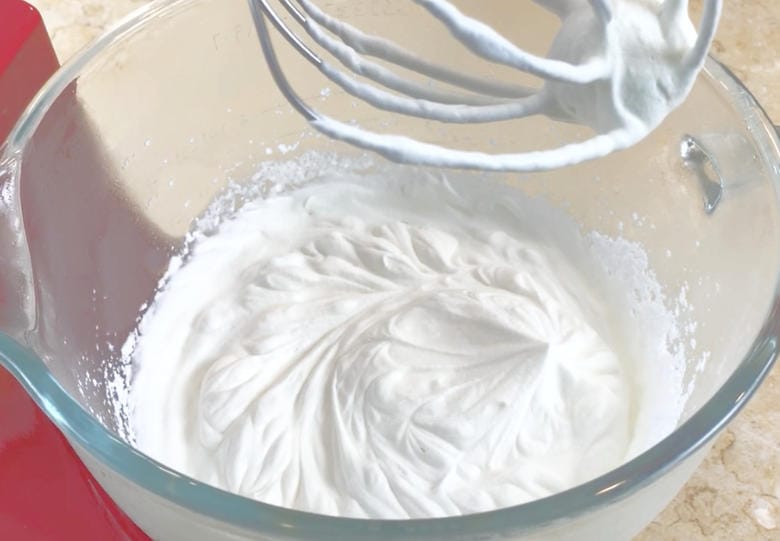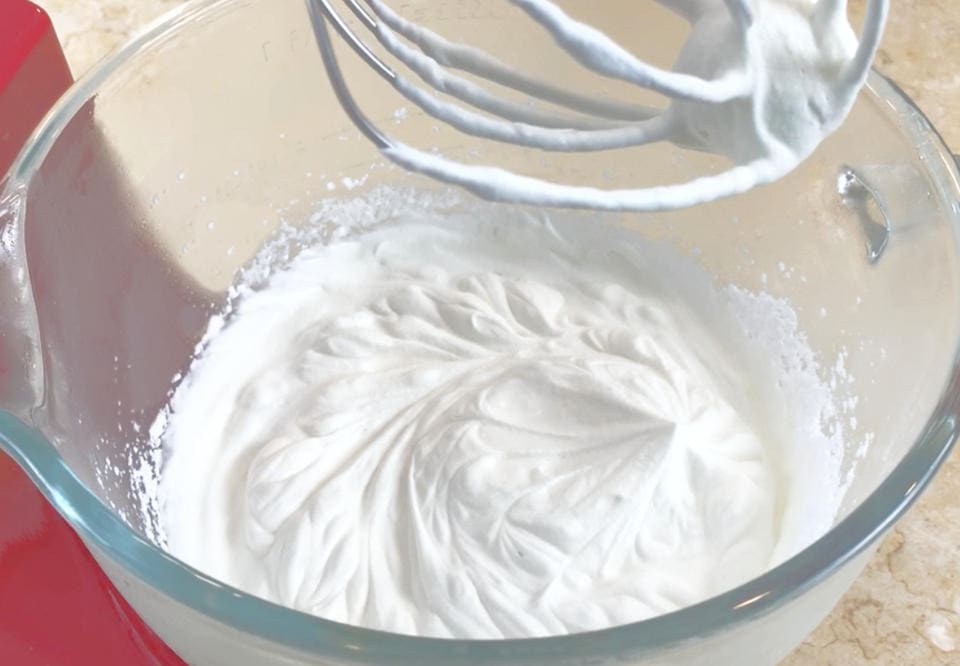 Lemon Variation
Love Lemon? Don't miss our Lemon Whipped Cream Version where we combine sweetened whipped cream with luscious lemon curd.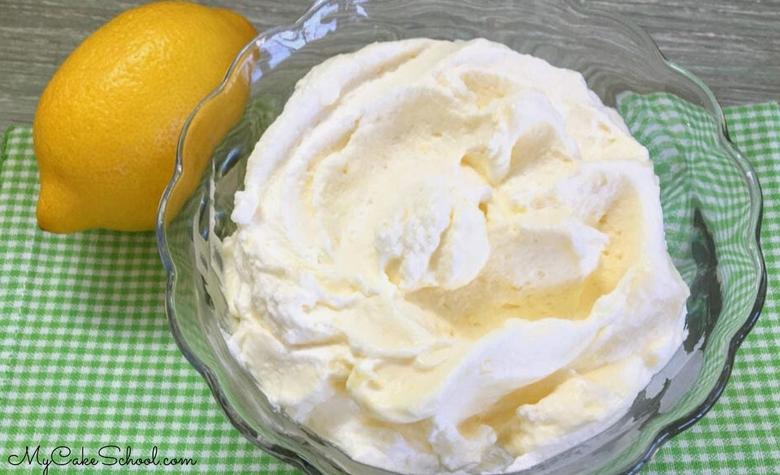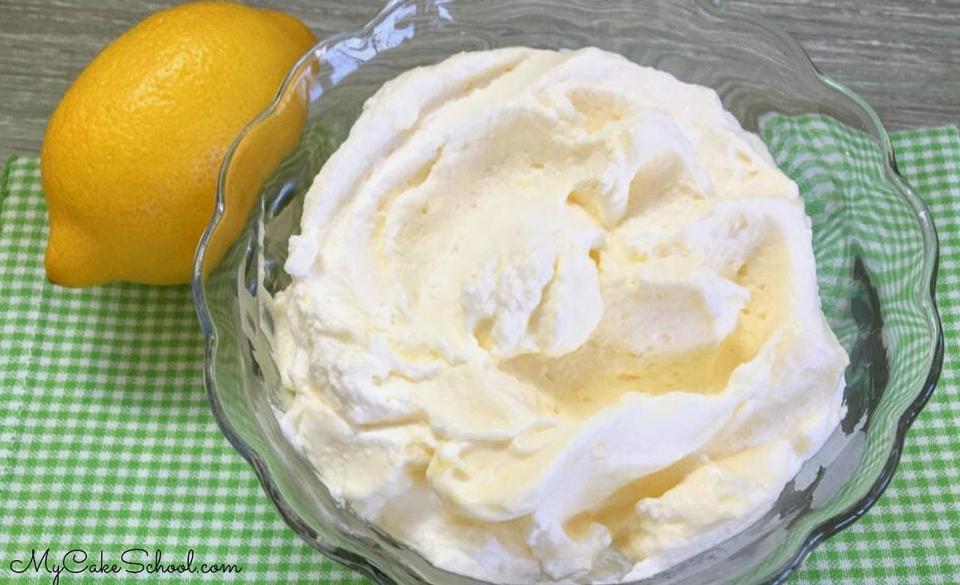 Sweetened Whipped Cream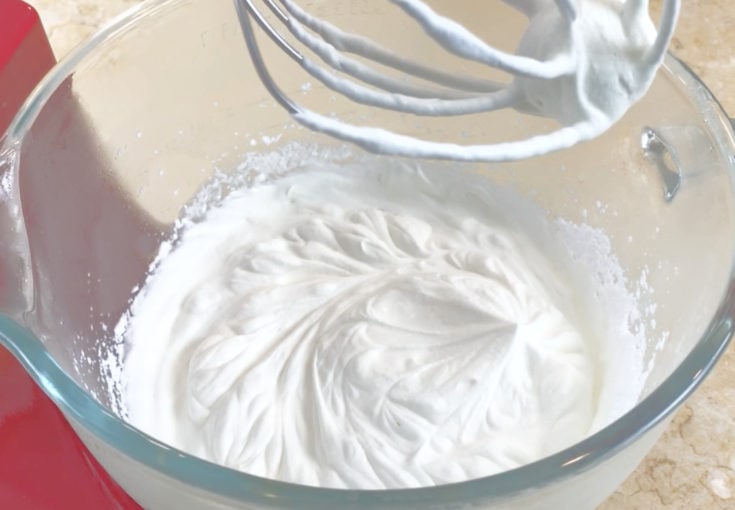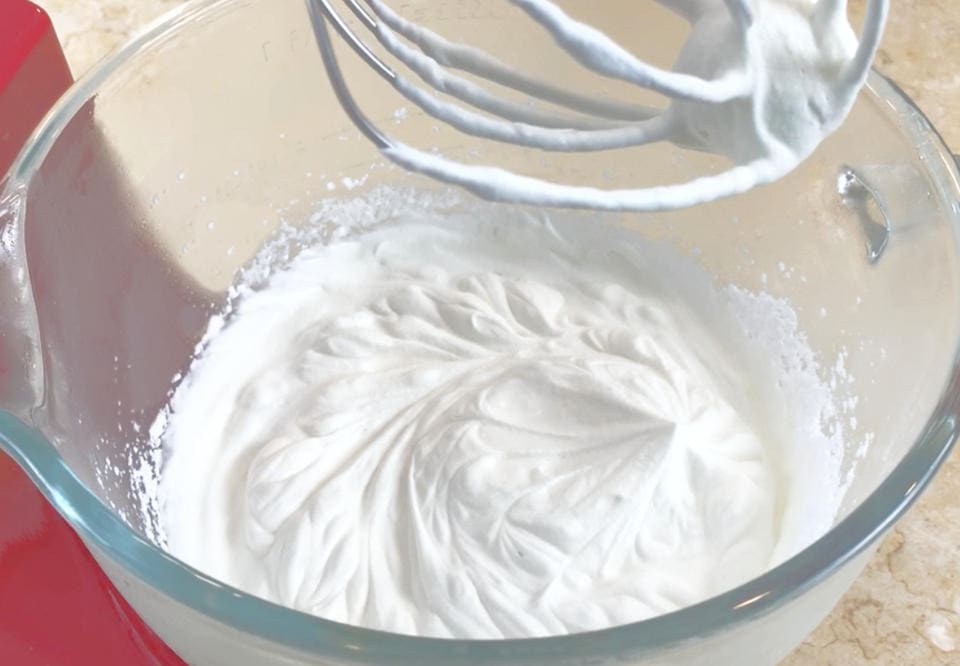 This sweetened whipped cream is so easy to make and makes the perfect filling or topping for cakes and cupcakes!
Ingredients
1 cup (240g) heavy cream
¼ (29g) cup powdered sugar
1 (4g) teaspoon vanilla
Instructions
Chill the mixing bowl and beaters/ whisk attachment in the freezer for 10 minutes.
Pour the whipping cream, powdered sugar and vanilla into the chilled mixing bowl, begin beating on low speed gradually increasing to medium high speed.
The cream begins to thicken (approx. 1 ½ minutes) and soft peaks form....peaks that slightly bend over. Watch closely as this happens quickly. Do not over beat.
Use immediately as the whipped cream will gradually begin to deflate over time.
Notes
This recipe yields about 2 cups of whipped cream which is perfect for filling a three layer 8 inch cake. You can adjust to amounts as needed for your dessert!
How to Stabilize Whipped Cream
I make whipped cream often but I rarely feel the need to stabilize it. In fact, I think it has been years ;0) However, for those that are interested in a stabilized option, follow the recipe below! The addition of gelatin will help the whipped cream to hold it's shape even longer.
Stabilized Whipped Cream
1 teaspoon unflavored gelatin
4 teaspoons cold water
1 cup heavy whipping cream
¼ cup sifted confectioners sugar
1 teaspoon vanilla
Combine the gelatin and cold water and let stand until thickened (5 to 10 min.)
Place over low heat, and stir constantly until the gelatin dissolves.
Cool the mixture, DO NOT ALLOW TO COOL TOO LONG OR IT WILL SET
Slowly pour into your mixer when the whipped cream is beginning to thicken and form soft peaks
My Cake School -Online Cake Tutorials, Recipes, and More!
Thanks so much for stopping by! Make sure to scroll through our full collection of favorite recipes!
If you are interested in learning more about cake decorating, we have a Free Tutorials section, including a Free Cake Video Tutorial section!
If you'd like to have full online access to our entire cake decorating tutorial section, you should consider becoming a member of My Cake School! Our members can view every cake video we've made (that's hundreds of tutorials)! Find all of the details here: Joining Information for My Cake School - Learn Cake Decorating with Us!