Sweet Baby Bassinet Cake- Video Tutorial
In this cake tutorial, I'll show you how to create a SWEET baby bassinet cake topper as well as delicate eyelet accents for your baby shower cakes!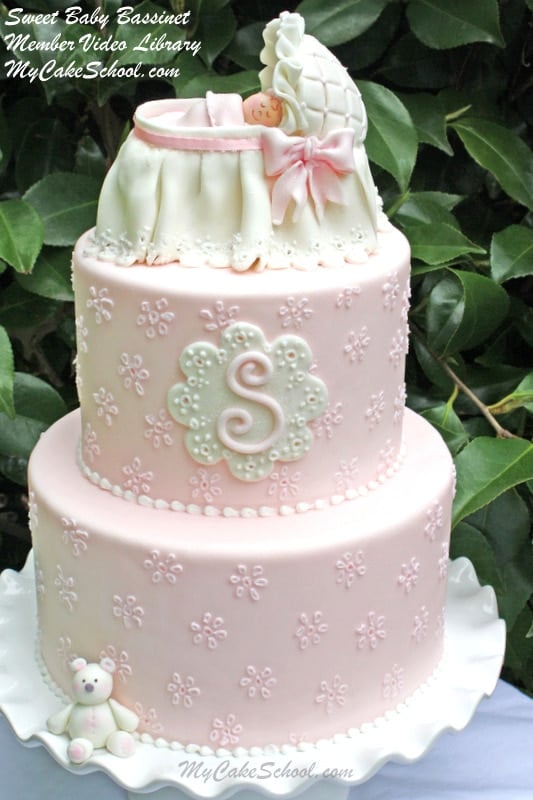 No matter how simple a cake may be, a cake topper adds instant personality..and in this case, our bassinet topper brings a dose of adorable as well as elegance.
We love how it came out! I also demonstrate another simple favorite of mine, eyelet! It's the perfect accent for your spring and summer cakes (and very simple to create too!)
Our video is split into two parts:
PART ONE: Learn to create a beautiful bassinet!
PART TWO: Watch as we create the little baby for the bassinet, as well as a piped eyelet effect.
Materials
Rice cereal treats: I used approximately six 22 gram bars for my bassinet
Liz Marek Fondant- My fondant of choice ;0)-- I used approx. 2 oz. (44g) for the bassinet, 18 oz. for the 6 inch tier and 24oz. for the 8 inch tier.
Piping Tips -Small round tips for eyelet & piping-- I used 00, 1, 2, 4... any small tips are great.
Extruder- Optional (used Makins Ultimate Clay Extruder (aff.) for my monogram.)
3 inch flower cutter (plaque on monogram)
FMM Multi Ribbon Cutter for fondant (optional)
Ribbon- We used thin ribbon as an accent on the bassinet
Coloring Gels: Americolor Deep Pink, Americolor Copper (for baby's skin)
Buttercream or royal icing for accents (We used Fluffy Vanilla Buttercream.)
Piping Gel or "glue" of choice
General Supplies: Cake boards for beneath each tier, supports/bubble tea straws for beneath top tier as well as topper.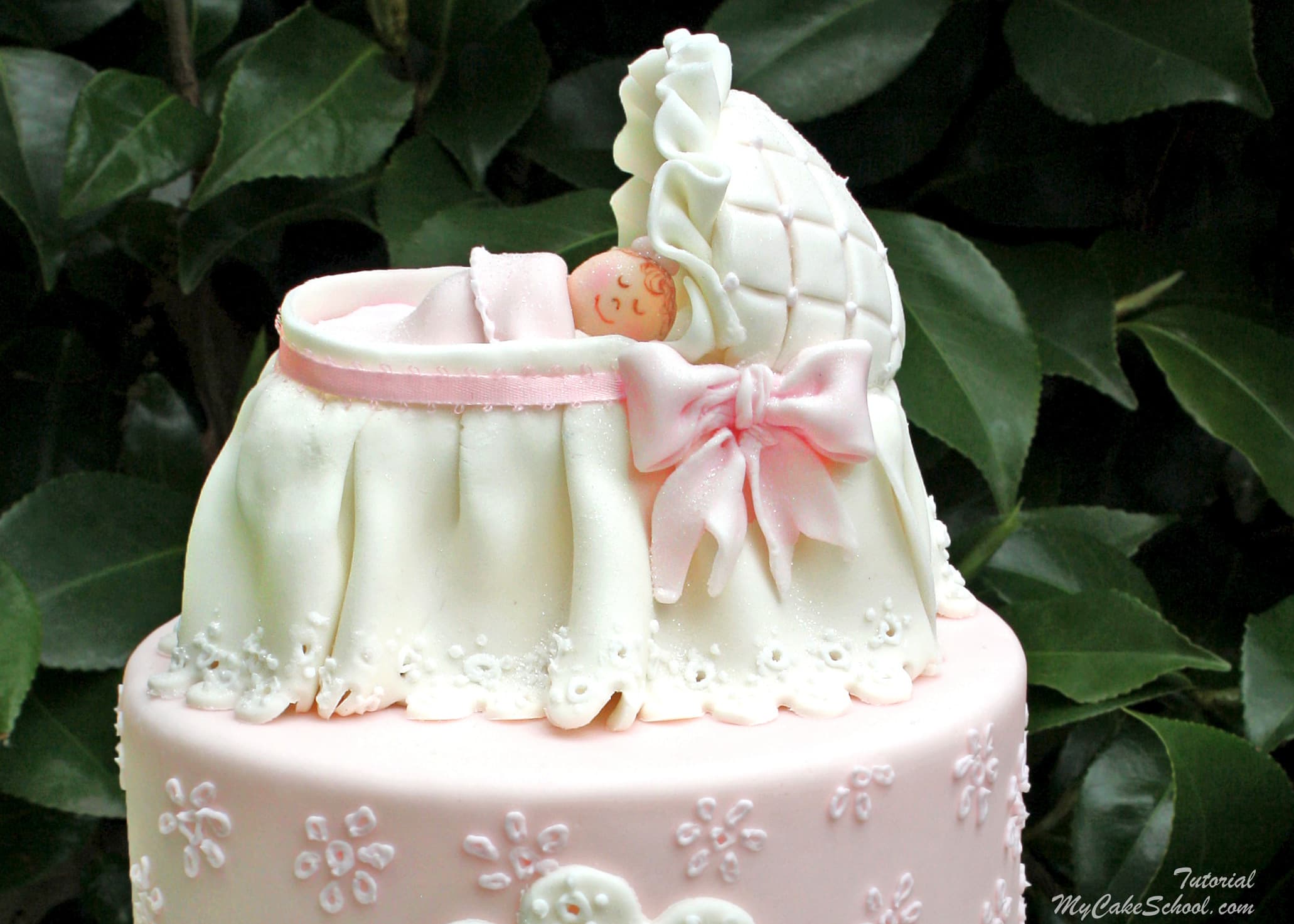 More Baby Shower Cakes
We've made many baby shower cake tutorials over the years! Here are just a few of our favorites!
Gum Paste Baby Shoes Cake Toppers