Hi everyone! With all that is happening I almost forgot that Mother's Day is this weekend! If you're looking for a little Mother's Day cake inspiration, this collection of favorite Mother's Day cakes and recipes is for you!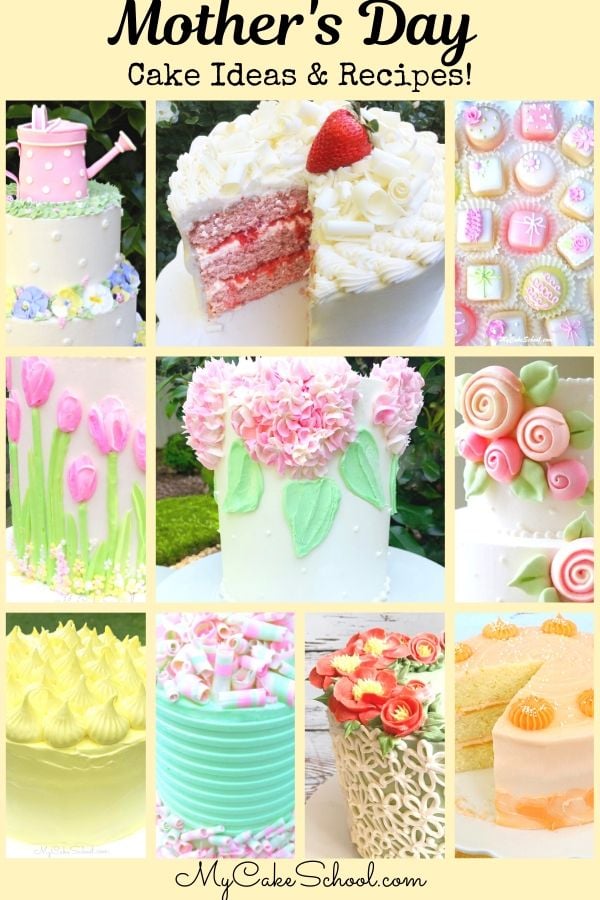 The cakes that I'm featuring in this collection include lots of springtime flowers, pretty piping, birds, soft colors, and fruit flavored cakes.
Of course, many of these cake ideas are perfect for other occasions as well, but as I was thinking about Mother's Day cake ideas, these are the posts that stood out for me!
We're including our free cake tutorials and recipes as well as selections from our Member Cake Tutorial section! We hope that you find something that you would like to try.
Thanks so much for stopping by, and if you try any of these cake designs or recipes, we'd love for you to leave a comment or photo!
Roundup of Mother's Day Cake Ideas and Recipes!
Sharing our favorite Mother's Day cake designs and recipes!