60+ Chocolate Cake Recipes!
Today I'm sharing a roundup of the BEST Chocolate Cake recipes! These go-to chocolate cakes have become our favorites over the years.
Whether you are looking for moist scratch chocolate cakes or easy and delicious doctored cake mix recipes, you are sure to find something to try in this roundup! We have something for everyone.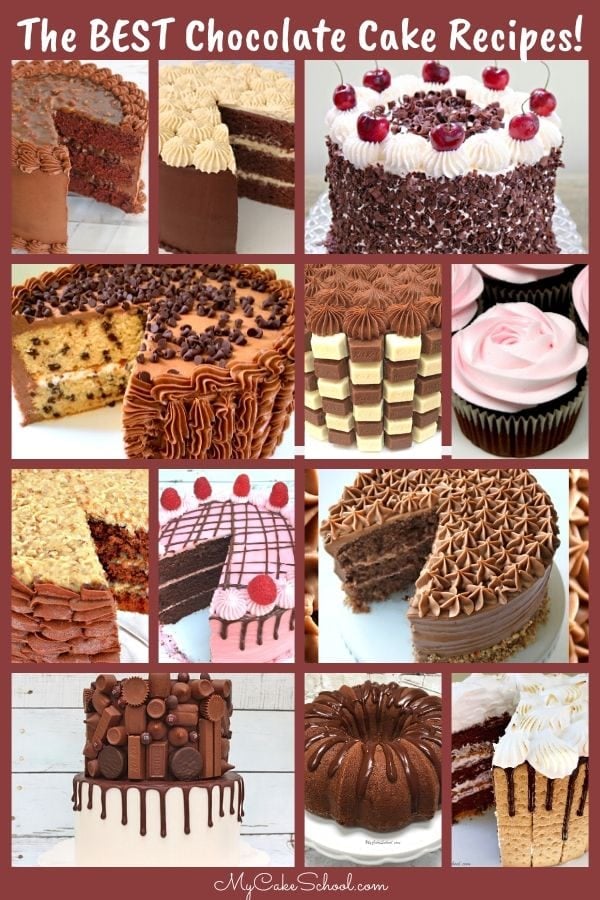 Favorite Chocolate Cake Recipes
We have several chocolate cake recipes (and white chocolate cake recipes) that we love, in addition to recipes that incorporate our favorite frostings and fillings as well!
If you love chocolate cake, or have chocolate-loving family and friends, you MUST put these cakes on your must-bake list!
Some of our most popular chocolate recipes are our Chocolate Cake from Scratch, Marble Cake, and Cookies and Cream Cake. We also love classic cakes like Black Forest Cake, and German Chocolate Cake!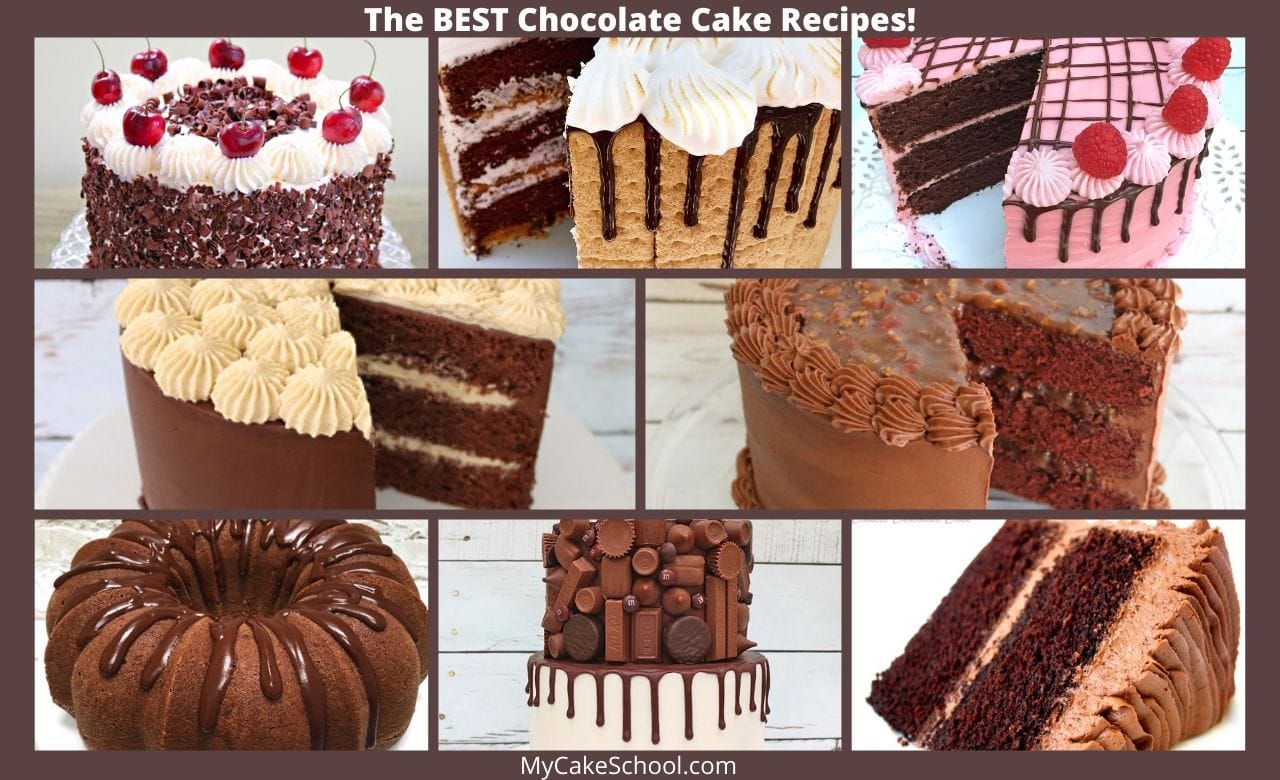 Recipes
Don't miss our full listing of favorite cake recipes in our Recipes Section!
There are so many tried and true cake recipes to try- Whether you're looking for chocolate cakes, red velvet cake, champagne cakes, lemon cakes, and more, you are sure to find it in this collection!
Cake Decorating Tutorials!
If you are interested in learning more about cake decorating, don't miss our collection of hundreds of free cake decorating tutorials!
The Best Chocolate Cake Recipes!
Today we are sharing a roundup of the BEST Chocolate Cake Recipes! If you love all things chocolate, you are going to love these super moist crowd-pleasing cakes!