Easy Chocolate Mousse (Mock Mousse)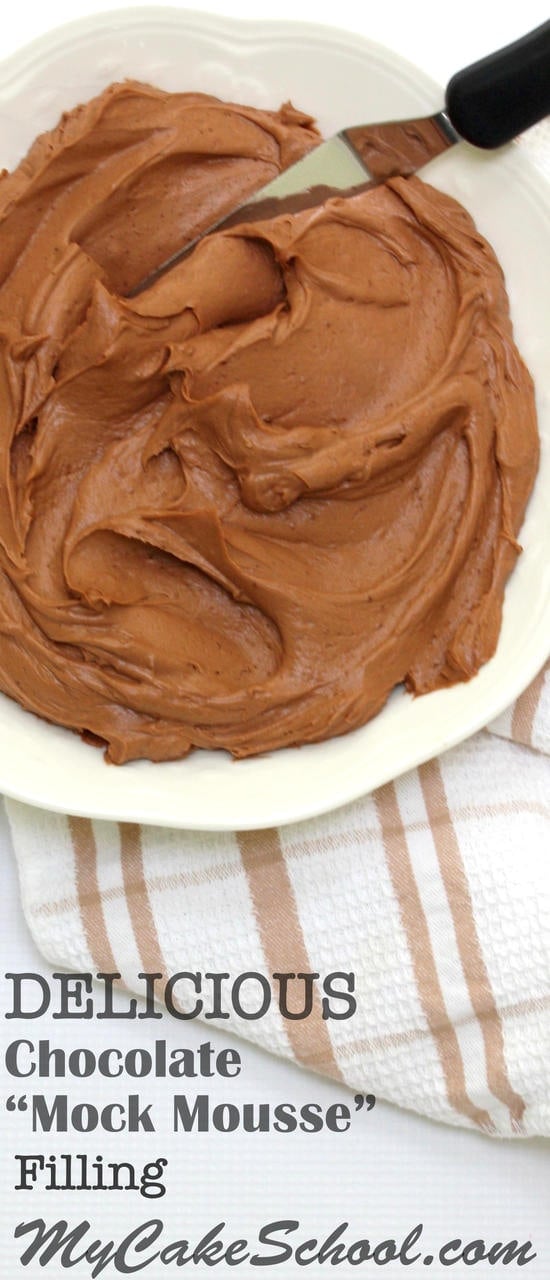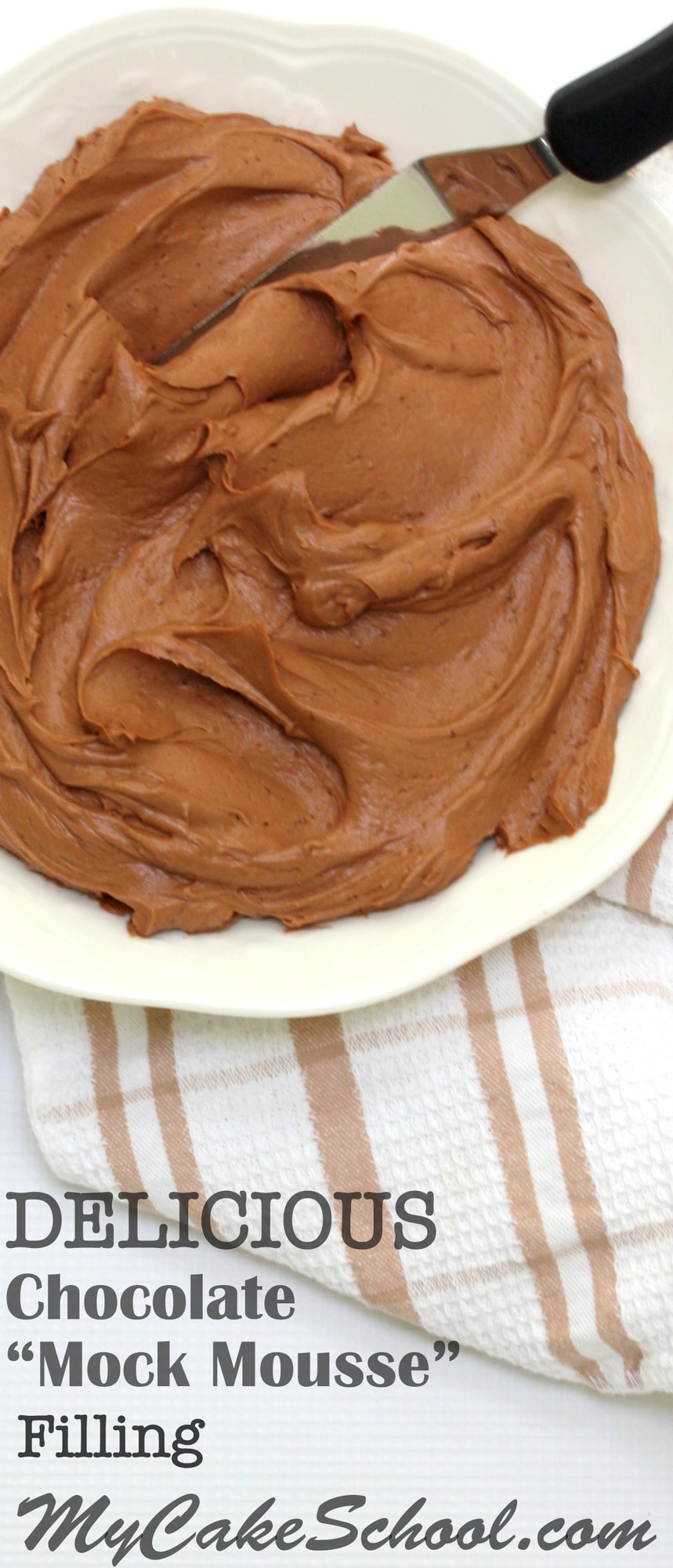 This easy chocolate mousse filling is light, fluffy, and can be whipped up in minutes.
We have used it in several of our cakes, including our Easy Chocolate Mousse Cake! If you are looking for a quick, easy, and delicious chocolate cream filling, this is the one.

How to Make Easy Chocolate Mousse Filling with Pudding and Cream
We often refer to this delicious chocolate cream filling as a mock mousse because unlike a traditional mousse, this filling is made with just two ingredients: instant chocolate pudding & heavy cream.
Nobody would ever guess how quick and easy this recipe is. It comes together in minutes (but that will be our little secret!)
To make this recipe, you simply need a box of Instant Chocolate Pudding and heavy cream. Rather than making instant pudding the usual way with milk, the heavy cream makes it much thicker, creamier, spreadable and even pipeable (you can see an example of this in our Butterscotch Cake).
The resulting chocolate cream has the consistency of mousse rather than pudding, and the best part is that it all comes together in minutes.
We like to use a hand mixer to mix it up for convenience.
What if the Mousse Filling is too thick?
After mixing together the pudding and cream in your mock mousse filling, you may find that the consistency is slightly thicker than expected. If this happens, simply add a little more heavy cream and mix a little longer until you are happy with the consistency.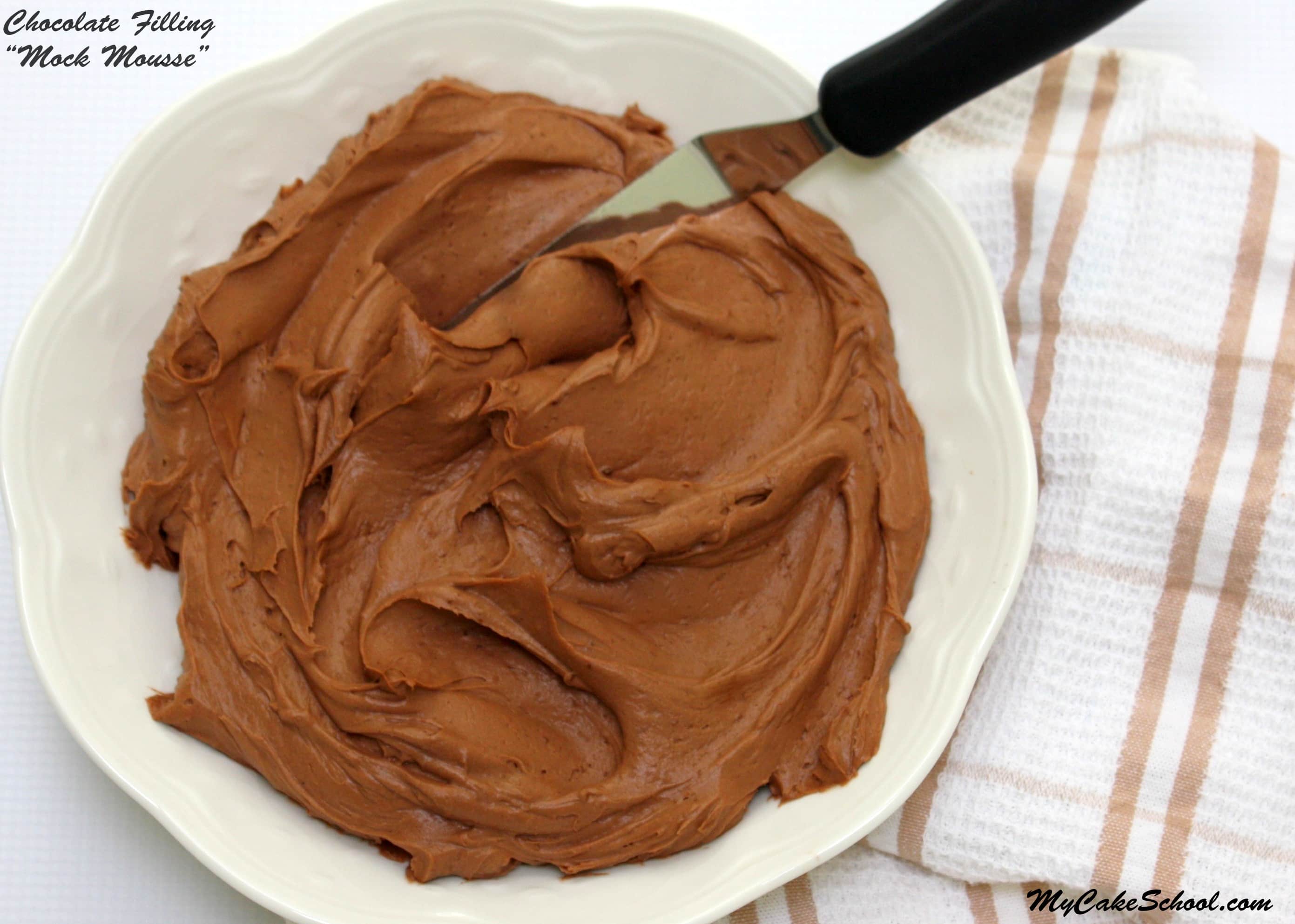 This luscious chocolate cream filling has wonderful chocolate flavor without being overly rich. (In other words, I could EASILY get carried away and eat the whole bowl myself!)
We love this as a light filling in our chocolate cakes or injected into chocolate cupcakes.
Do you need to Sift Instant Pudding Mix?
While you do not need to sift instant pudding mix before using, I find that it results in a smoother consistency. Have you ever had a bite of pudding and noticed a little hardened piece of sugar that didn't dissolve? Ugh!
The fix for this is sifting. You'll notice when you sift pudding mix that often several little hardened granules will remain in the sifter. Just toss them in the sink- we don't want them in our pudding ;0)
I sift my cake mixes as well!
Other Variations of this easy mousse filling
We have used this Mock Mousse technique in several of our FAVORITE cake recipes. For example, our Orange Dreamsicle Cake has a delicious Orange Cream Filling which is made from vanilla pudding, cream, and orange extract.
We have also used a variation of this filling to make our Pineapple Cake Recipe with an amazing Pineapple & Cream Filling, as well as our Peaches and Cream Cake recipes!! Both of these variations contained bits of fruit in the vanilla mousse filling! Yum!!
Our Scratch Butterscotch Cake Recipe is also filled and topped with a Butterscotch Cream filling and topping which is based on this recipe.
When it comes to mock mousse fillings, the options are endless. You can experiment with different flavors of pudding, add in extracts, stir in mini chocolate chips, fruit, or coconut. Have fun experimenting!
Looking for a Rich Chocolate Filling?
For a rich, decadent filling rather than a light, fluffy mousse filling?
Hop over to our Easy Ganache Drip Recipe. This ganache is not only great for drizzling, but it can be chilled and whipped into a thick and decadent filling for your cakes and cupcakes.
It's good to have options, especially when it comes to the serious business of finding your favorite chocolate filling recipes!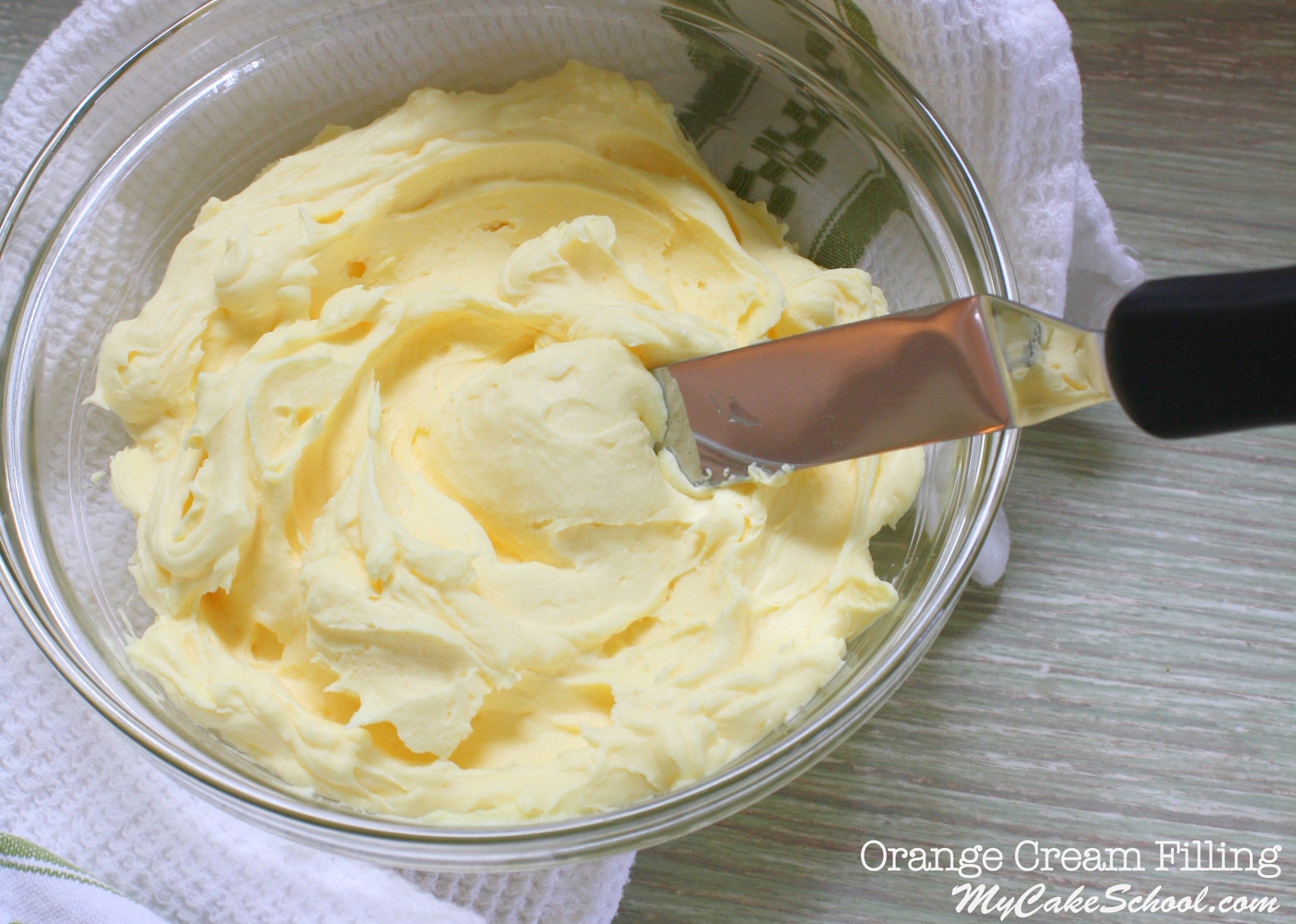 Thanks so much for stopping by today! Don't miss our full collection of favorite cake and frosting recipes in our Cake Recipes section!
You'll find our favorite cake recipes from scratch, cake mix recipes, bundt cakes, and pound cakes!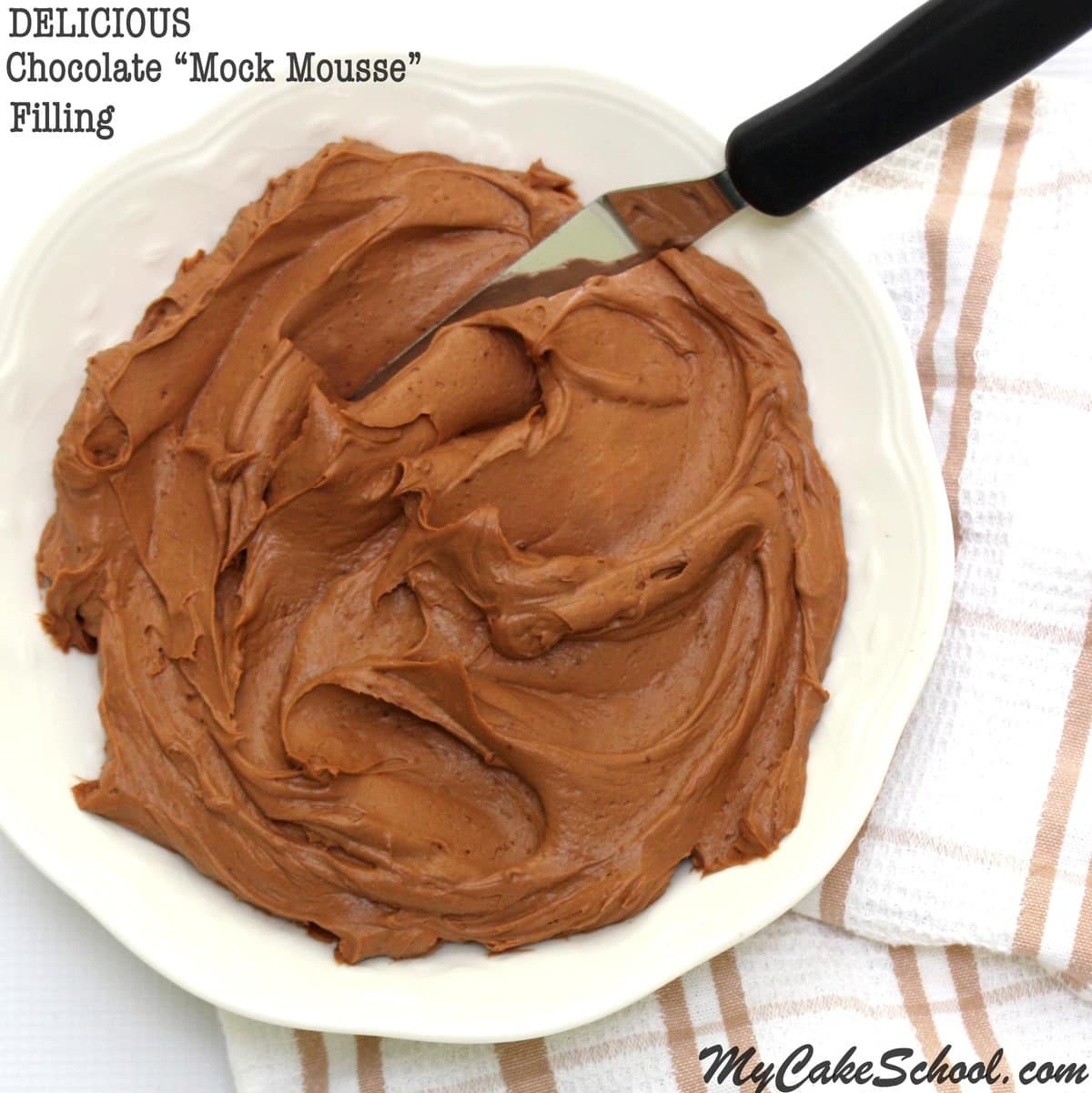 Chocolate "Mock Mousse" Filling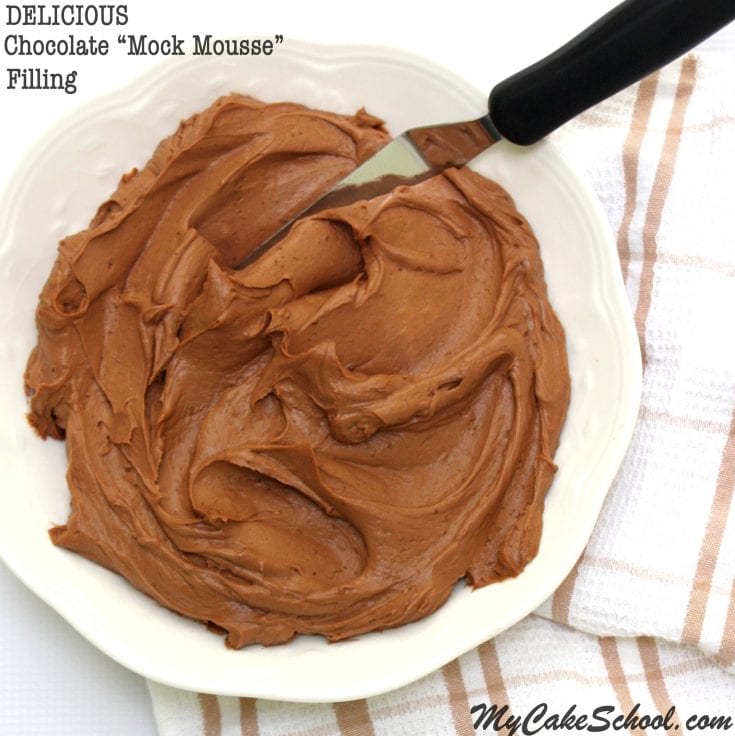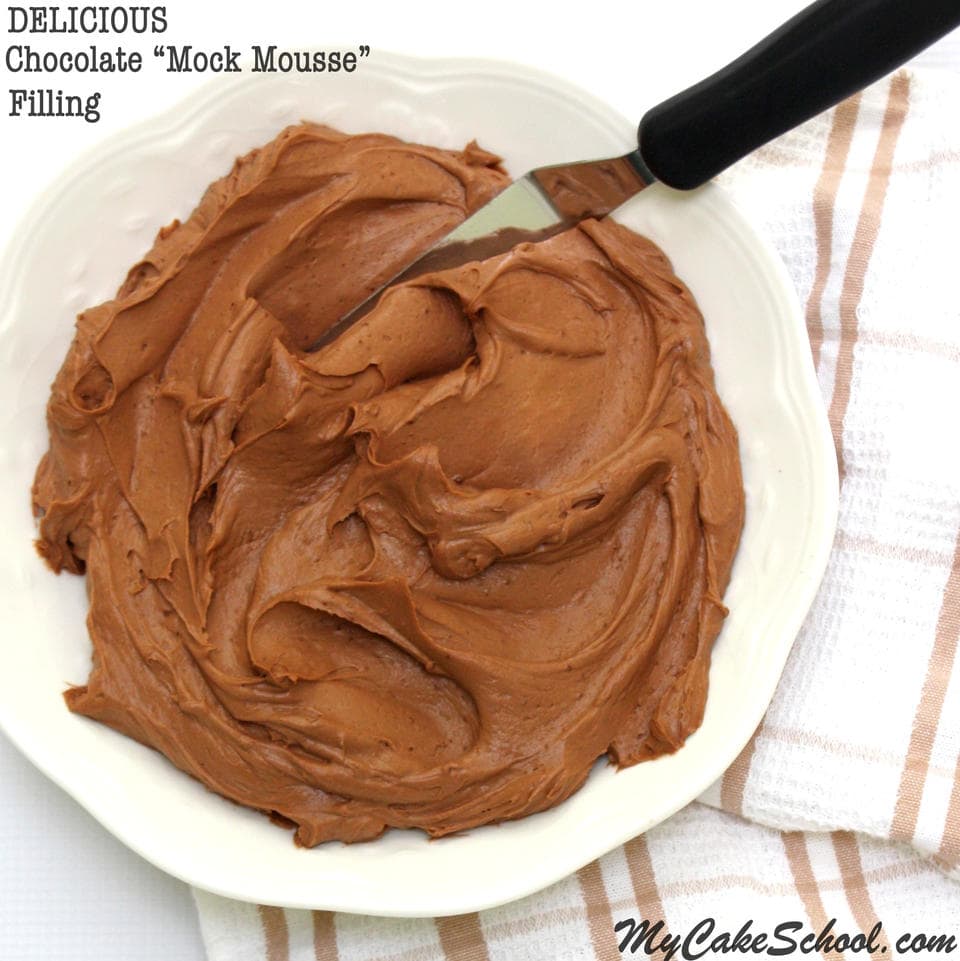 This easy chocolate mousse filling can be whipped up in minutes! It is so light, creamy, and delicious!
Ingredients
1 small box instant chocolate pudding (3.9 oz)- I like to sift the pudding mix
2 c. heavy cream or whipping cream
Instructions
Combine the sifted pudding mix and heavy cream in a mixing bowl. I prefer to mix with a hand held mixer, but a whisk is fine too. If using a mixer, start on low speed until well combined.
Then, switch to high speed and whip the pudding until thick and fluffy. If mousse is too thick, mix in a bit more heavy cream until you reach the desired consistency.
If mixing by hand, simply whisk rapidly for a couple of minutes or until mixture is nice and thick. Refrigerate until ready to use.
Notes
*Sifting the pudding mix is an optional step but I do find that instant pudding mixes often have a few tiny hardened granules that either do not dissolve or take longer to soften. You will see what I mean when you sift ;0) . I do this for cake mixes also!
Recommended Products
As an Amazon Associate and member of other affiliate programs, I earn from qualifying purchases.