As a lover of Reese's Cups and all things Peanut Butter and Chocolate, I'm so happy to share one of our FAVORITE chocolate cake recipes~ a Peanut Butter and Chocolate Cake from scratch!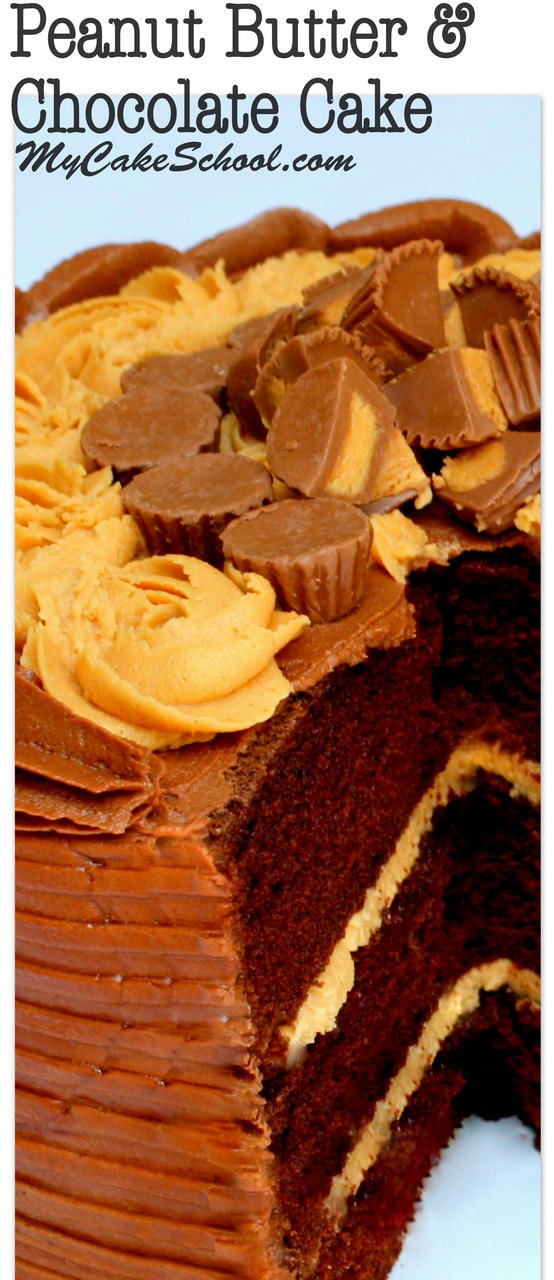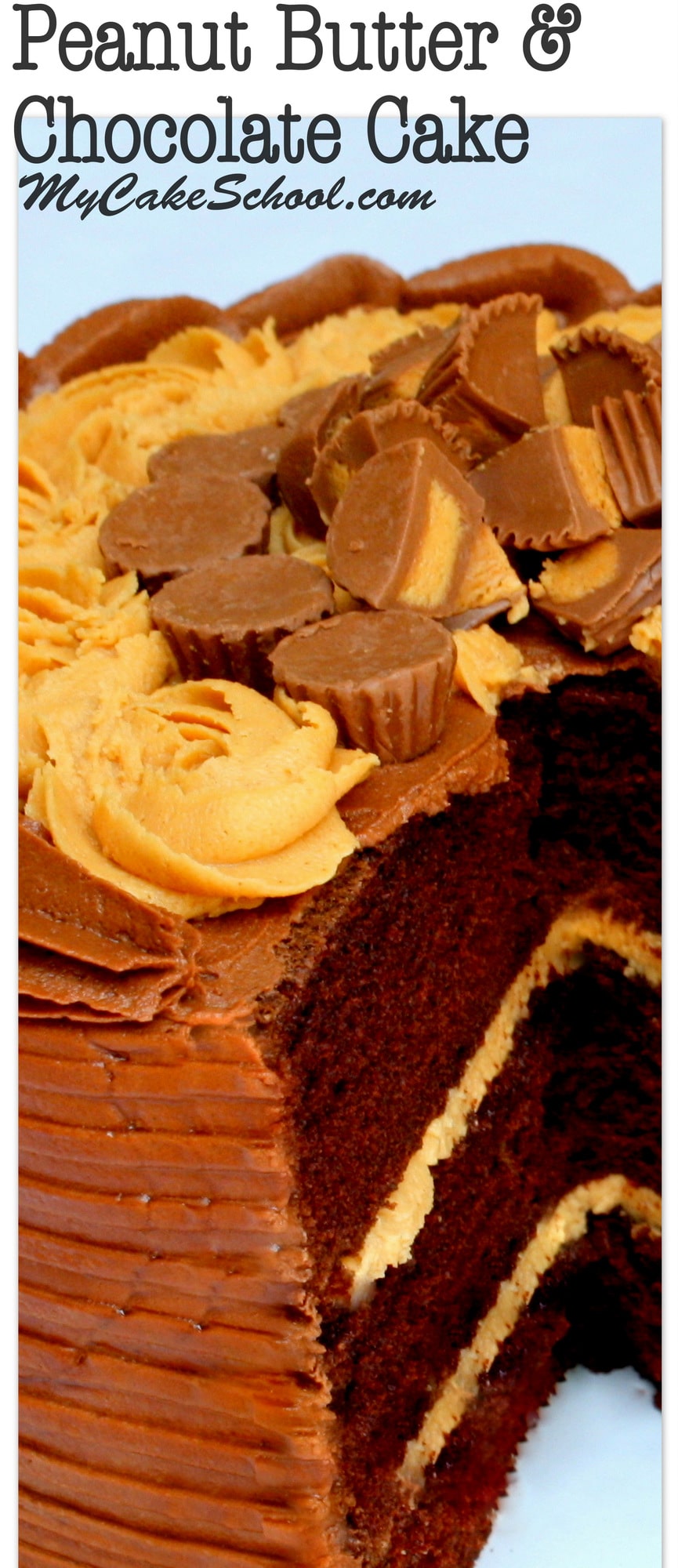 There are countless amazing flavor pairings when it comes to chocolate cake, but peanut butter & chocolate tops my list! Make this cake once and your family, friends, or cake customers will ask for it again and again. It is just that good!
All that you need is a great chocolate cake, a fabulous peanut butter frosting for your filling, and the perfect chocolate buttercream frosting.  And guess what?  We have you covered!
Below, you will find recipe links to our tried and true Chocolate Cake, Chocolate Buttercream, and Peanut Butter Buttercream Recipes! You will not be disappointed, all of these belong in your recipe box!
Let's just take a second to stare .....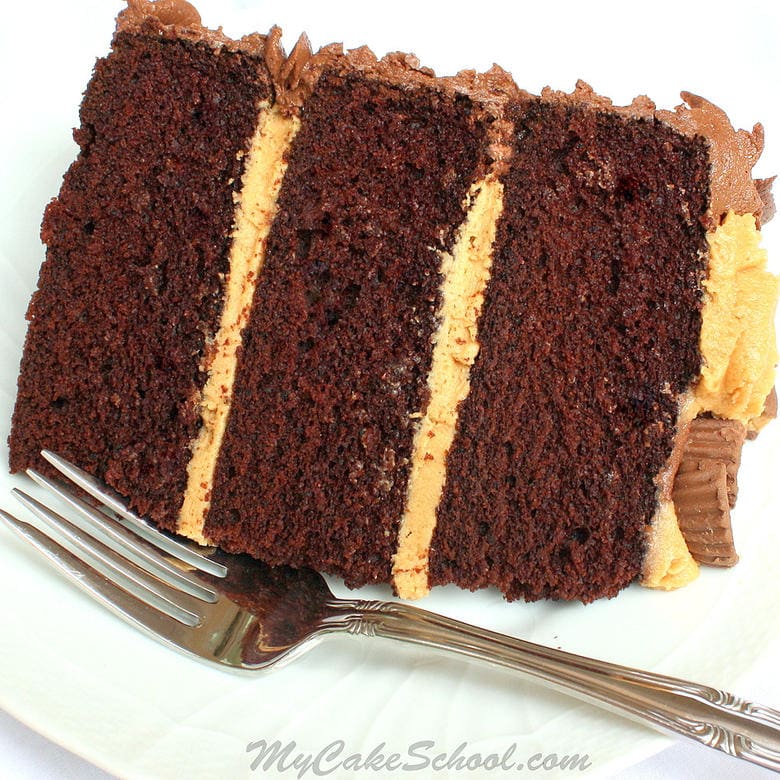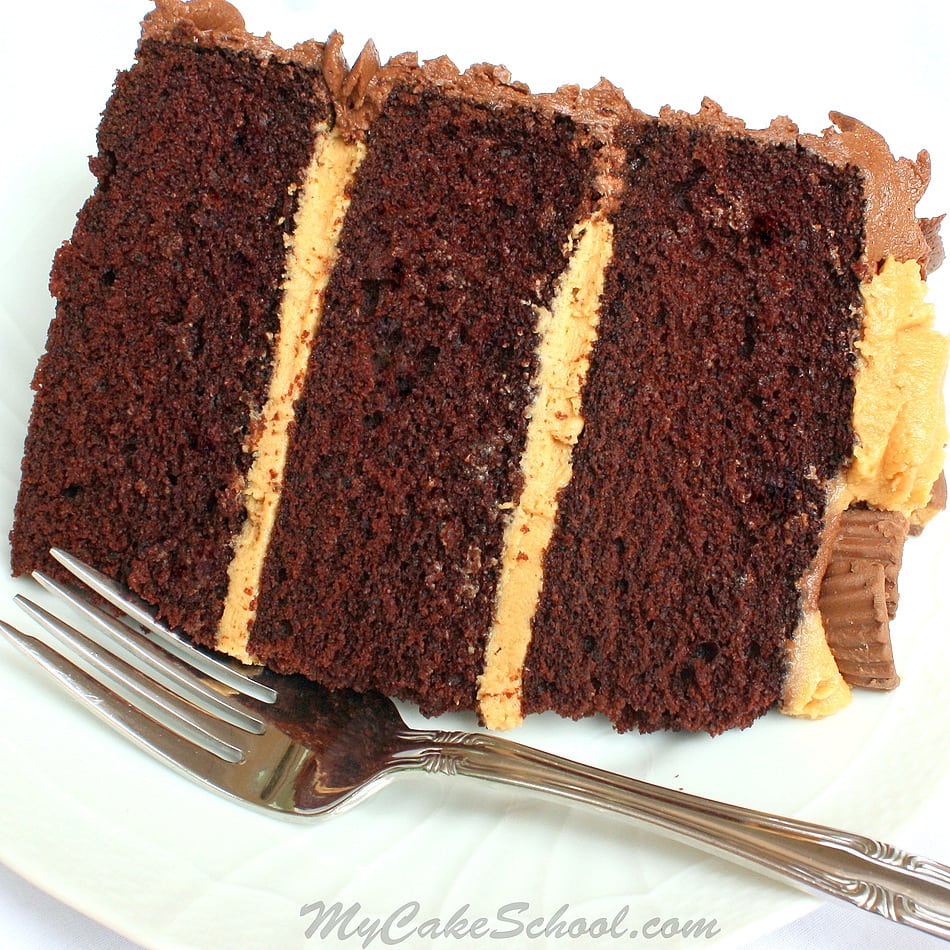 We made three (8 inch) cake layers of our Classic Chocolate Cake from scratch (linked below) which stand approximately 5 inches tall.
Once cooled, we filled our layers with our favorite Peanut Butter Buttercream frosting, and frosted with a coat of dreamy chocolate buttercream which we combed with an Ateco cake comb for a ridged effect.
Peanut Butter Buttercream rosettes were piped with a Wilton 21 star tip over the top of the cake, and we added a chocolate buttercream shell border with a 2D star tip. Finally, we finished things off with a healthy helping of mini Reese's Cups. Heaven!
Now it's time to meet the stars of this Peanut Butter and Chocolate Cake Recipe! This is a compilation of our favorite chocolate cake, peanut butter buttercream frosting, and chocolate buttercream frosting below. Enjoy!
Classic Chocolate Cake -This scratch chocolate cake  recipe is moist, stable enough to hold up to fondant, works great with cupcakes, and has just the right amount of richness! (If you prefer to work with a doctored cake mix, we love this Chocolate Sour Cream Cake recipe!)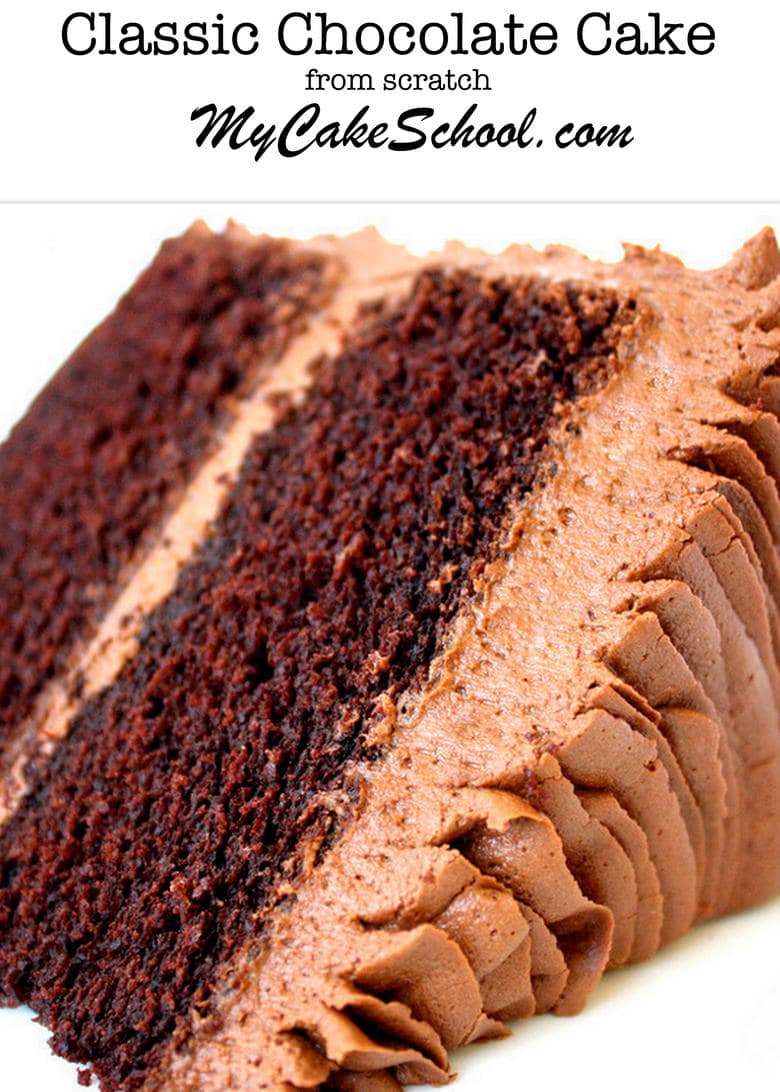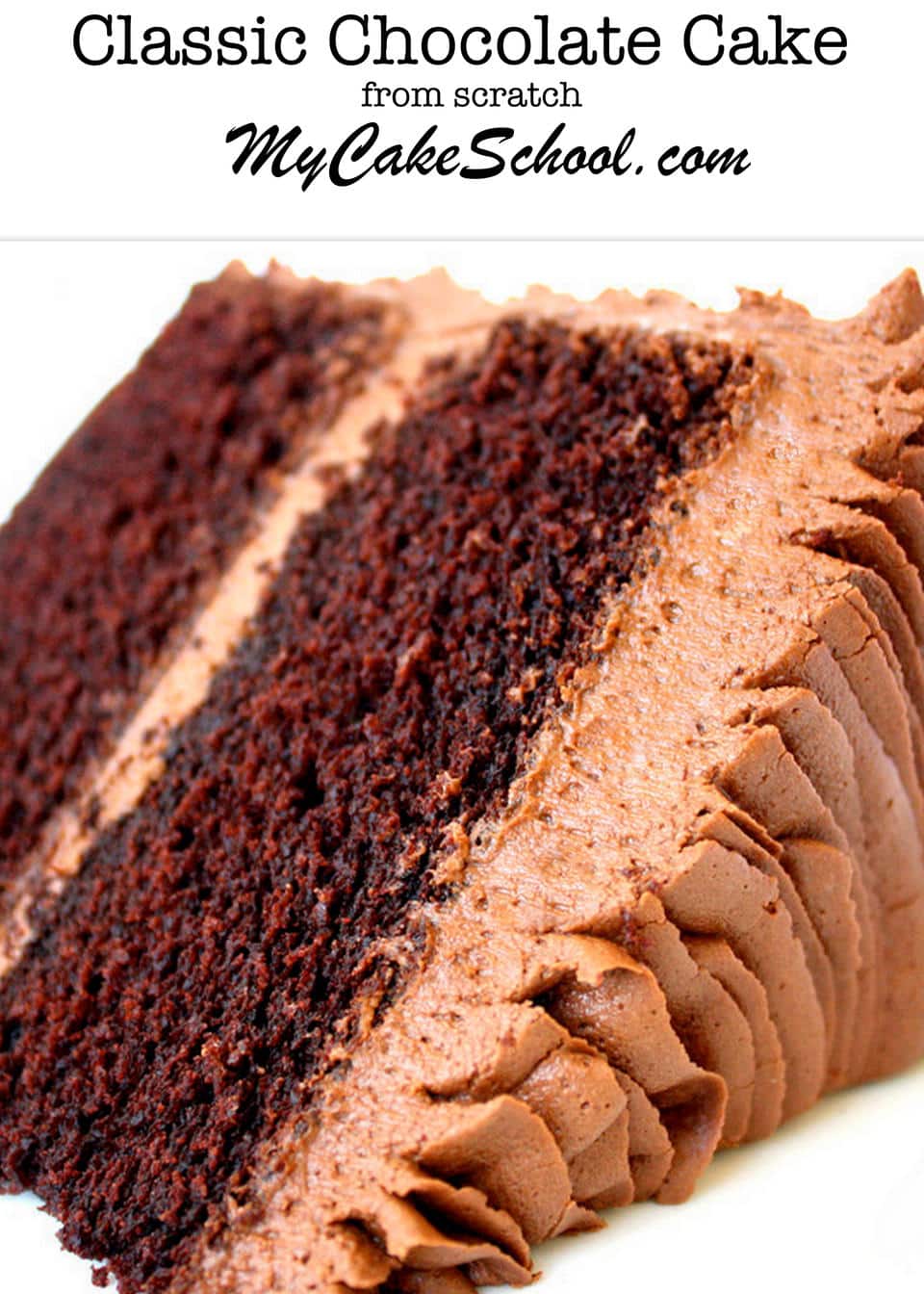 Peanut Butter Buttercream -  **I make 1 ½ recipes when using for this cake. This frosting recipe is peanut buttery perfection!  I cannot be left alone with a bowl of leftovers.  It is too good!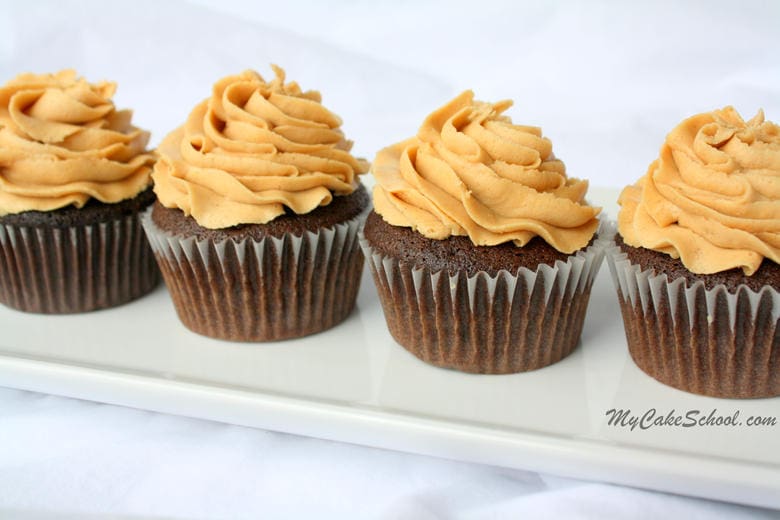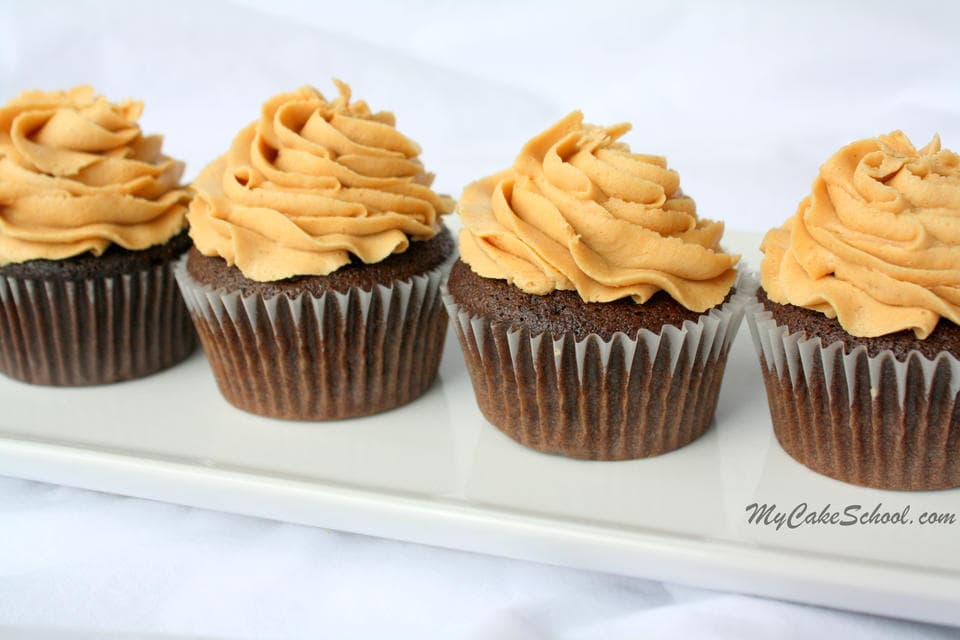 Classic Chocolate Buttercream - Perfect for this cake (or any cake for that matter!)  Pipes beautifully, develops a light crust, and is completely addictive.  This is my go-to chocolate frosting!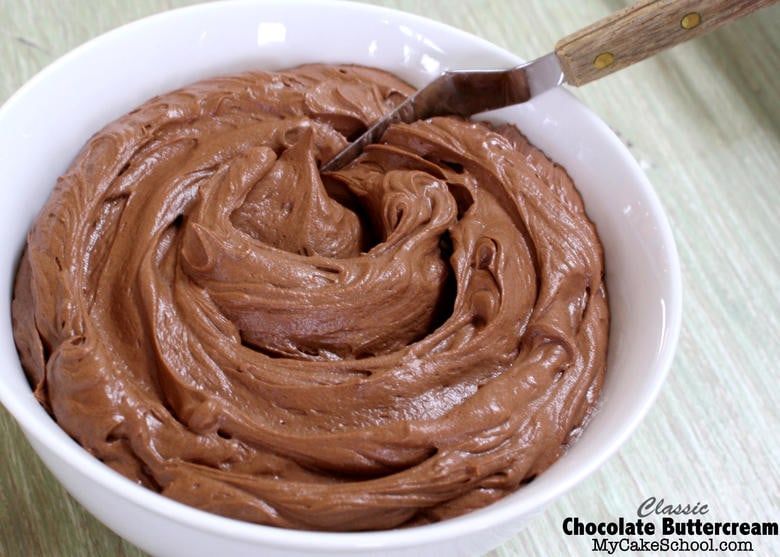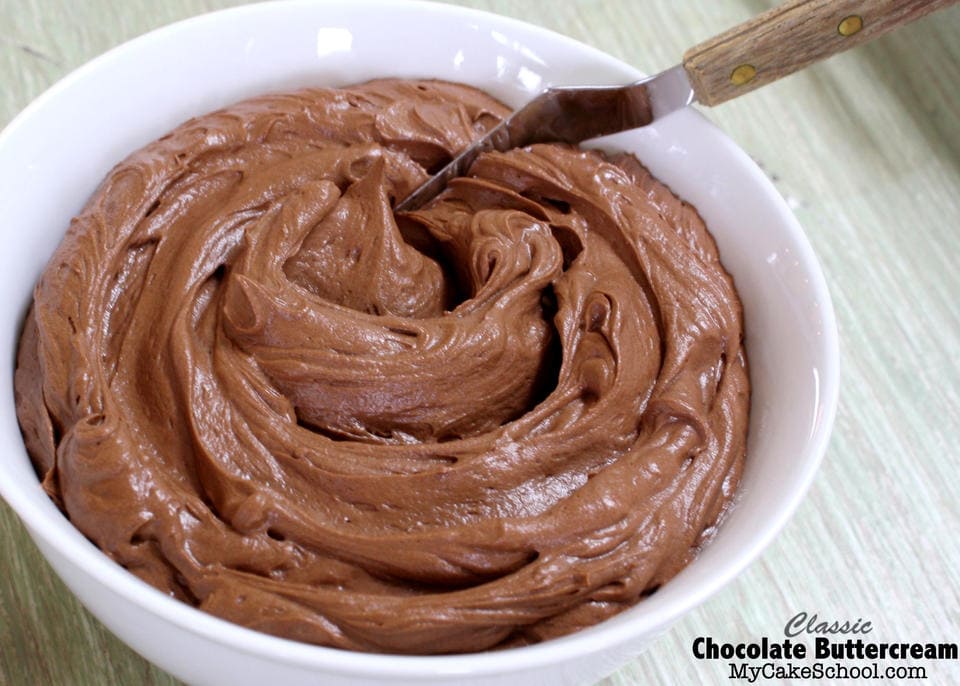 Thanks for stopping by! We hope that you'll give this Peanut Butter and Chocolate Cake Recipe a try soon! It is always a crowd pleaser!