Chocolate Shell Recipe for Hi-Hat Cupcakes!
The chocolate shell is the star of any fantastic hi hat cupcake recipe!
In case you're not familiar with hi hat cupcakes, they are swirled nice and tall with frosting, chilled, and then dipped upside down into a small but deep container of chocolate, enveloping the frosting entirely. Amazing!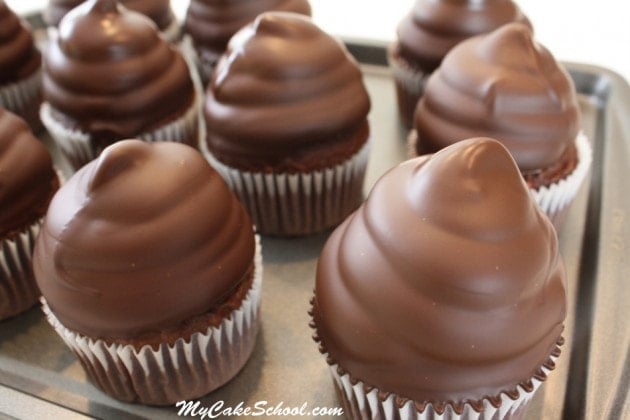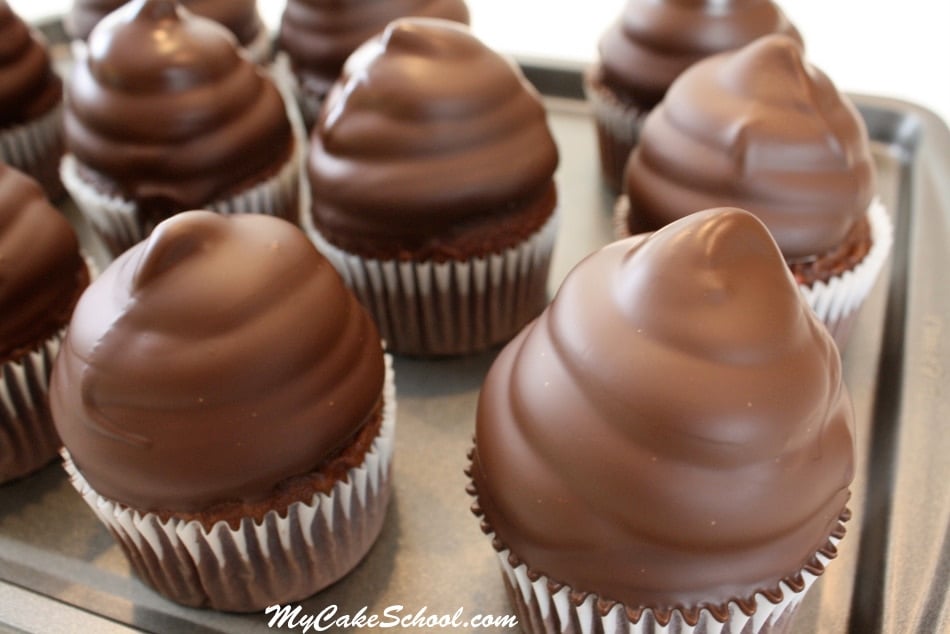 I just love the drama that this chocolate coating brings, not to mention the added decadence! You will love how easily this simple two-ingredient chocolate shell recipe comes together. Let the dipping begin!
Simply chop up 10 oz of semi-sweet chocolate.. (We used Baker's Semi-sweet chocolate. We had a better outcome with this than with chocolate chips. When we used chips, the "shell" that was created pulled off in one piece when bitten into or sliced.)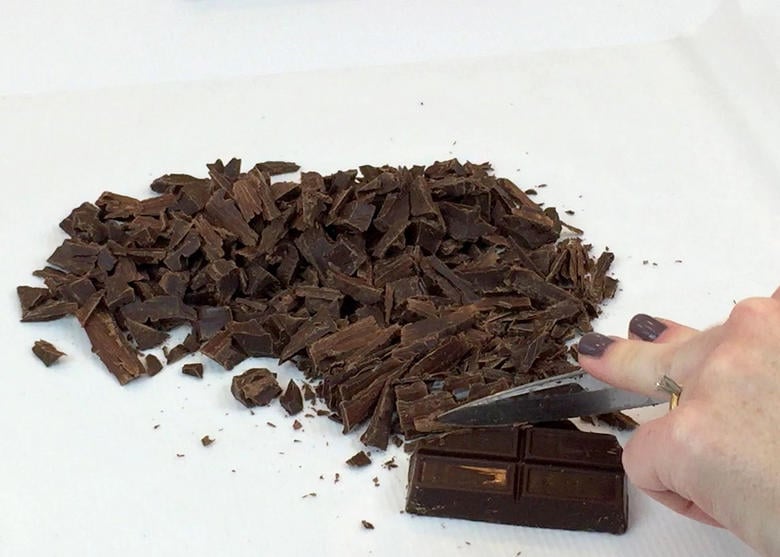 Microwave the chocolate + 3 teaspoons of vegetable oil until melted and smooth.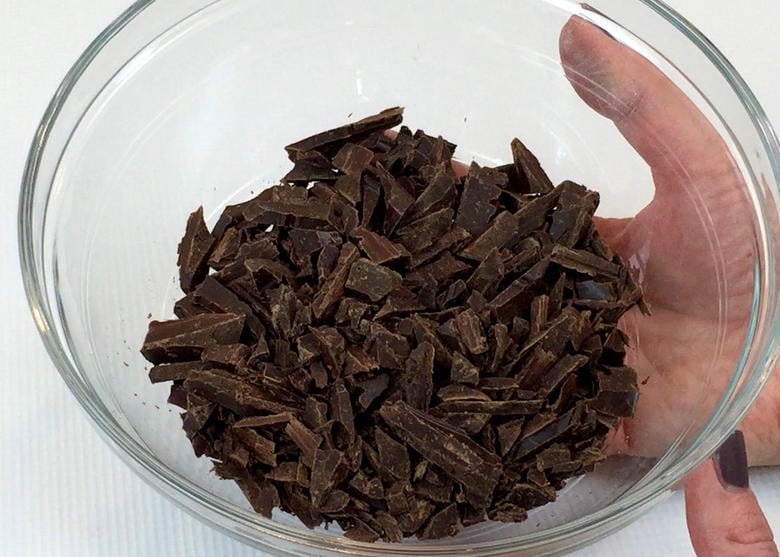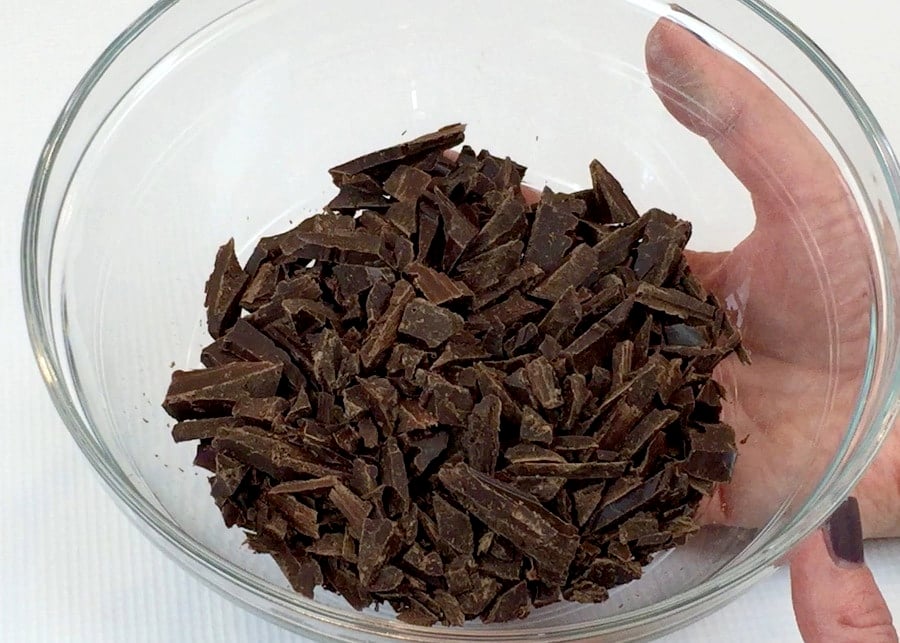 Now it's dipping time! Here I'm dipping a chilled cupcake that was swirled with our
Fluffy White Frosting
.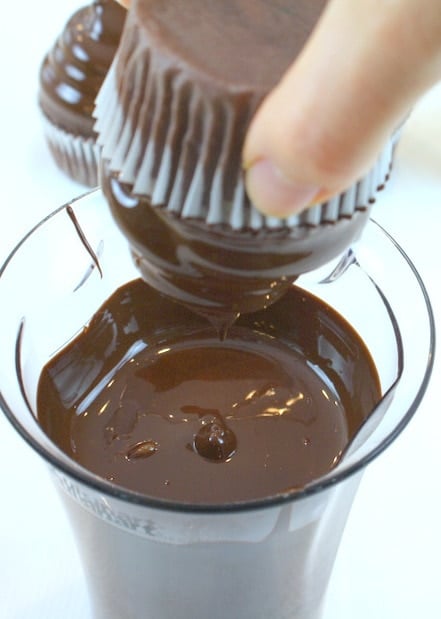 After slicing...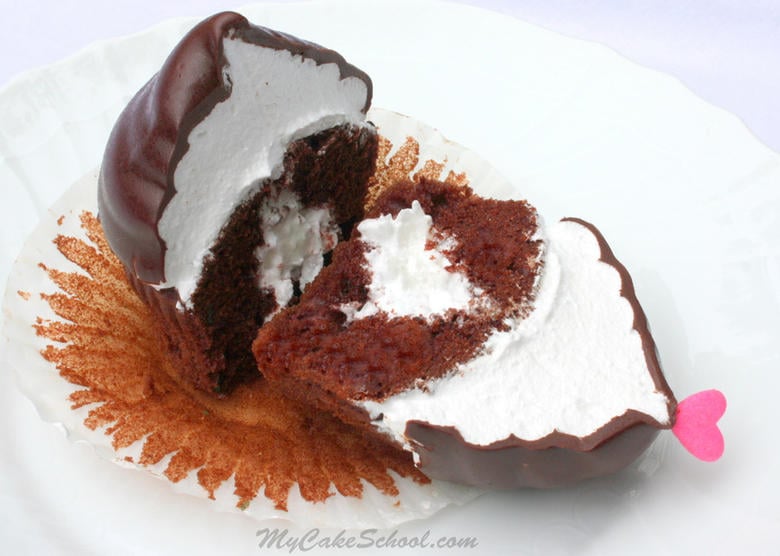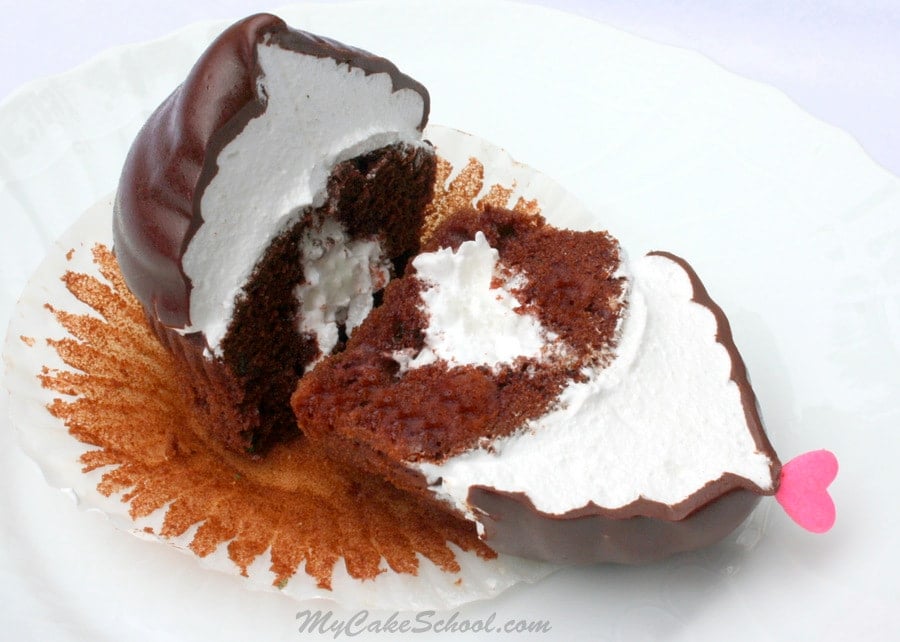 The chocolate shell takes about 15 minutes to set firm, or you can chill in the refrigerator. The sheen of the chocolate will be lost after chilling, but the cupcakes will still look fabulous!
Chocolate Shell Recipe for Hi-Hat Cupcakes!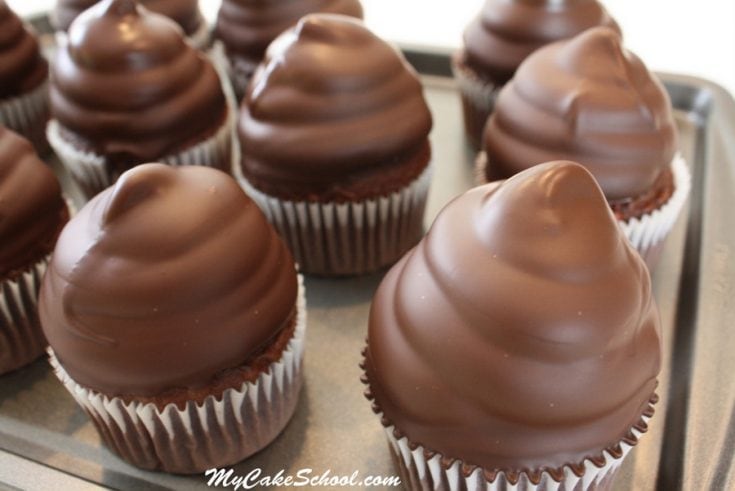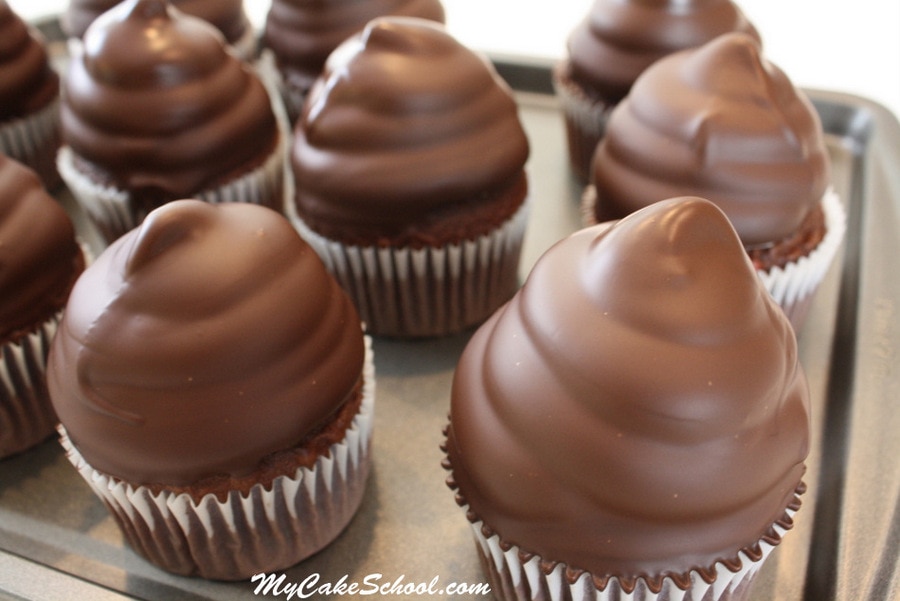 Simple, delicious chocolate shell for hi hat cupcakes!
Ingredients
10 ounces (282g) semi-sweet chocolate - finely chopped so it will melt more easily. We used Baker's Semi-Sweet Baking Chocolate Bars. (3 bars)
3 teaspoons vegetable oil
Instructions
Combine the chopped chocolate and oil in a microwave safe bowl and microwave at 20 second intervals, stirring after each until the chocolate is melted. Do not overheat, when there are only a few pieces of unmelted chocolate, let it sit for a minute or two and stir and it should be melted and smooth.
Pour the melted chocolate in a narrow container, such as a cup to dip the *COLD cupcakes. The melted chocolate should be warm but not hot so as not to melt the frosting.
After dipping, let the cupcakes sit for a few minutes to firm up. They can be refrigerated in a covered container for 2 days (we have not tested beyond that).
* Cupcakes frosted with Fluffy White Frosting or any frosting should be placed in the freezer for 20 minutes or refrigerator for 1 hour before dipping to prevent the frosting from falling off when dipped into the warm chocolate.