Today I'm sharing a roundup of the BEST Chocolate Cake recipes! These have become our favorite chocolate cakes over the years.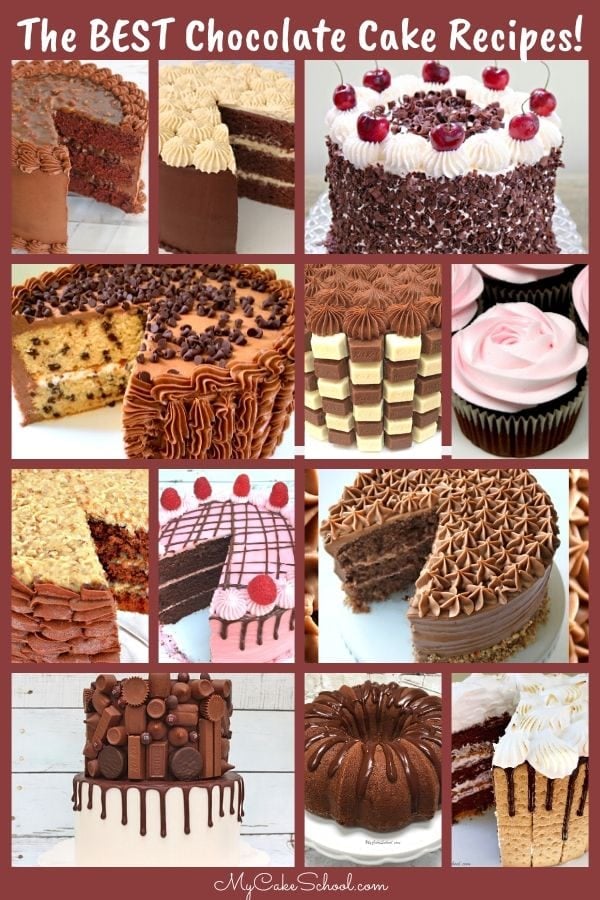 Sharing the BEST Chocolate Cake Recipes!
We have several chocolate cake recipes (and white chocolate cake recipes) that we love, in addition to several cake recipes that combine our favorite frostings and fillings to use with them! If you love chocolate cake, you MUST put these cakes on your list to try!
In this roundup, you will find both scratch chocolate cake recipes as well as our favorite doctored chocolate cake mix recipes.
We've also included a few cake design ideas for your favorite chocolate cakes!
Have fun scrolling through, we hope that you'll be inspired to hop in the kitchen and whip up a chocolate cake recipe or two!
The Best Chocolate Cake Recipes!
Today we are sharing a roundup of the BEST Chocolate Cake Recipes! If you love all things chocolate, you are going to love these super moist crowd-pleasing cakes!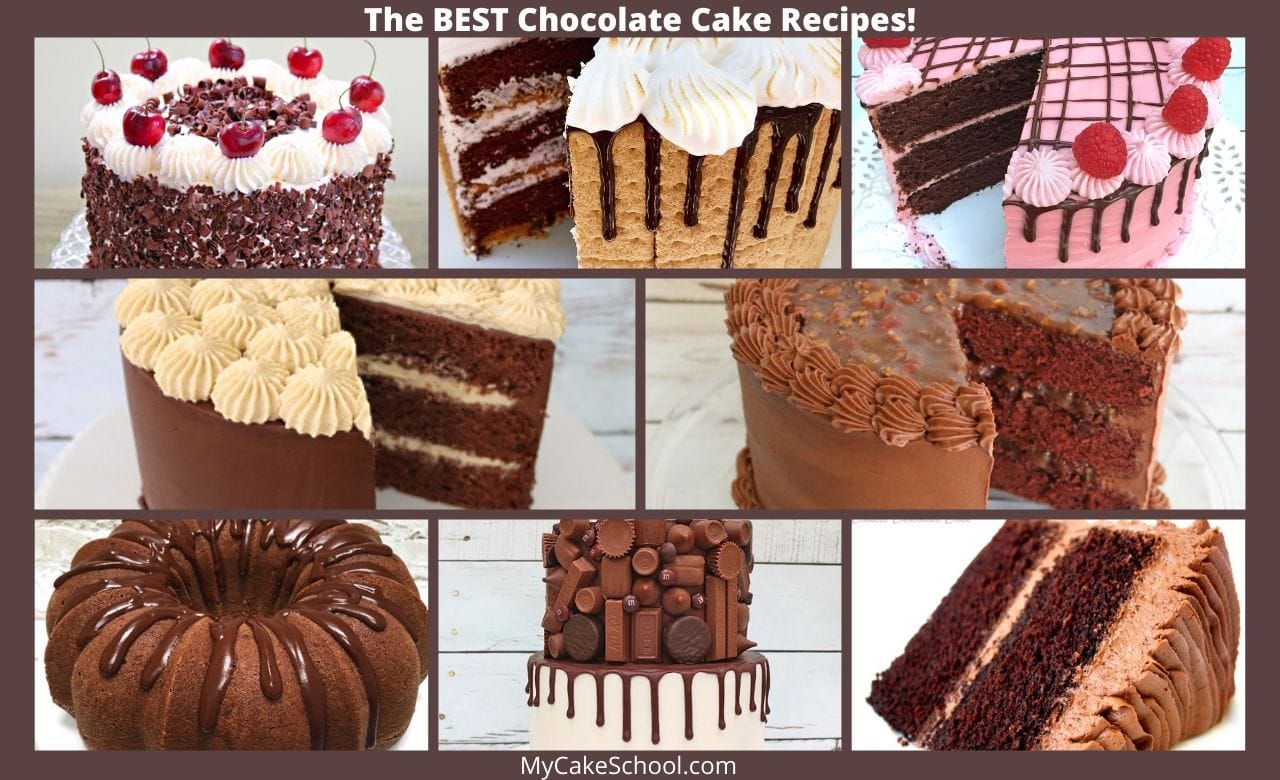 Online Cake Tutorials, Cake Recipes, and More!
Thanks so much for stopping by today for our favorite chocolate cake recipes!! If you give any of these chocolate cakes a try, we'd love for you to leave a review below!
Don't miss our full listing of favorite cake recipes in our Recipes Section! There are so many tried and true cake recipes to try- Whether you're looking for chocolate cakes, red velvet, champagne cakes, lemon cakes, and more, you are sure to find it in this collection!
If you are interested in learning more about cake decorating, you should stop by our Free Cake Tutorials Section! This also includes our collection of Free Cake Video Tutorials!
We also have a Member Section for cake decorating video tutorials! A membership to My Cake School will give you access to hundreds of cake decorating videos that we've created over the years! You can find all of the details here: Joining Information for My Cake School
We would love to have you!