Today I'm sharing a roundup of the BEST Chocolate Cake recipes! These have become our favorite chocolate cakes over the years.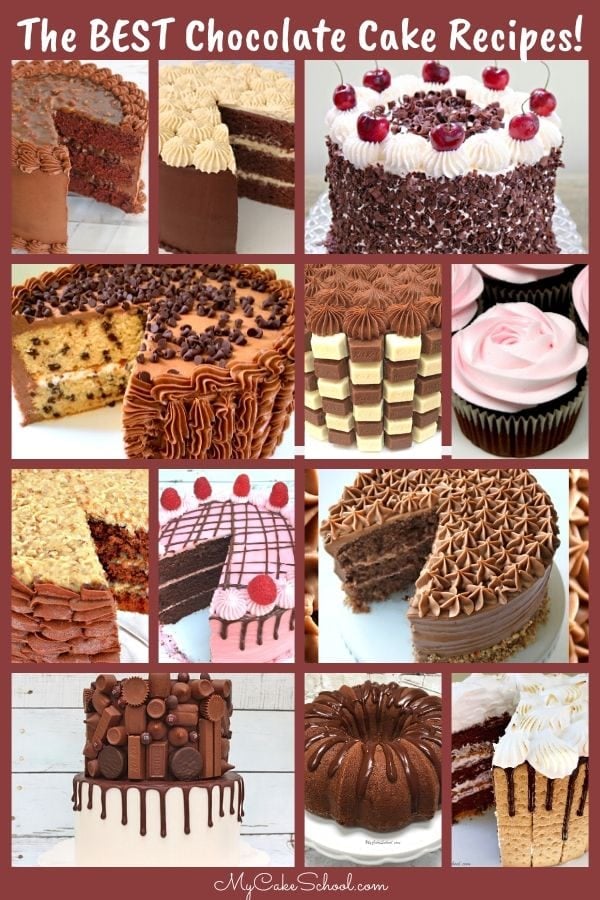 We have several chocolate cake recipes (and white chocolate cake recipes) that we love, in addition to several cake recipes that combine our favorite frostings and fillings to use with them! If you love chocolate cake, you MUST put these cakes on your list to try!
In this roundup, you will find both scratch chocolate cake recipes as well as our favorite doctored chocolate cake mix recipes.
We've also included a few cake design ideas for your favorite chocolate cakes!
Have fun scrolling through, we hope that you'll be inspired to hop in the kitchen and whip up a chocolate cake recipe or two!
Sharing a Roundup of the BEST Chocolate Cakes!
Sharing our FAVORITE chocolate cake recipes as well as favorite filling and frosting combination for our chocolate cakes & cupcakes!