Hooray! We have an amazing homemade Cannoli Cake to share, and this impressive dessert is easier than you think. If you love a good cannoli, or even if you've never had one, put this recipe on your must-make list!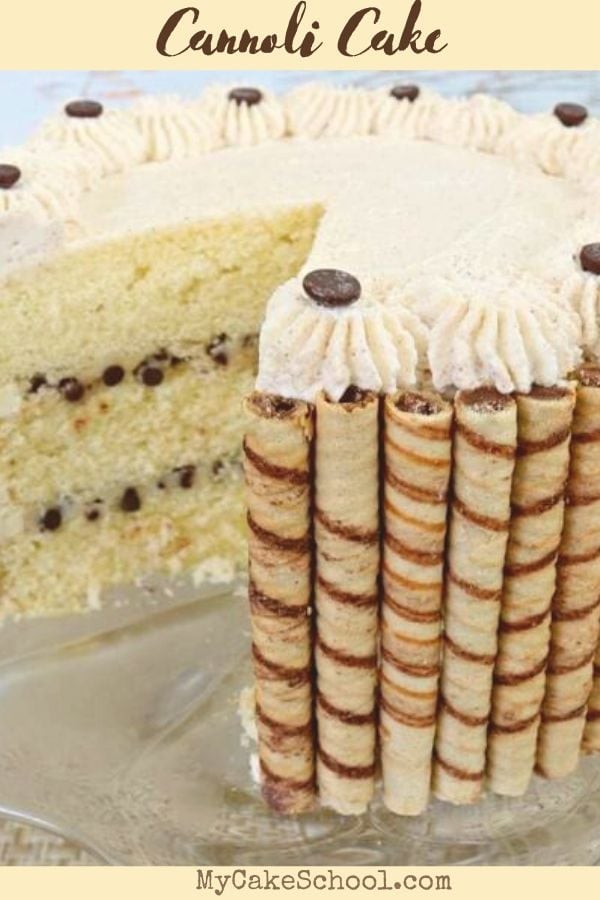 Our homemade cannoli cake is bursting with flavor from the moist homemade vanilla cake layers to the creamy chocolate chip cannoli filling, and cinnamon whipped cream frosting.
We wrapped the outside of the cake in pirouettes, which not only adds a little drama, but makes decorating the cake just about as easy as it gets!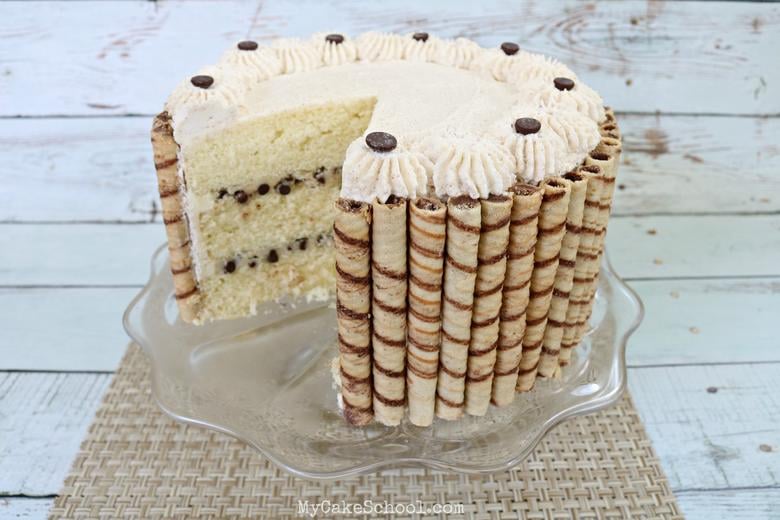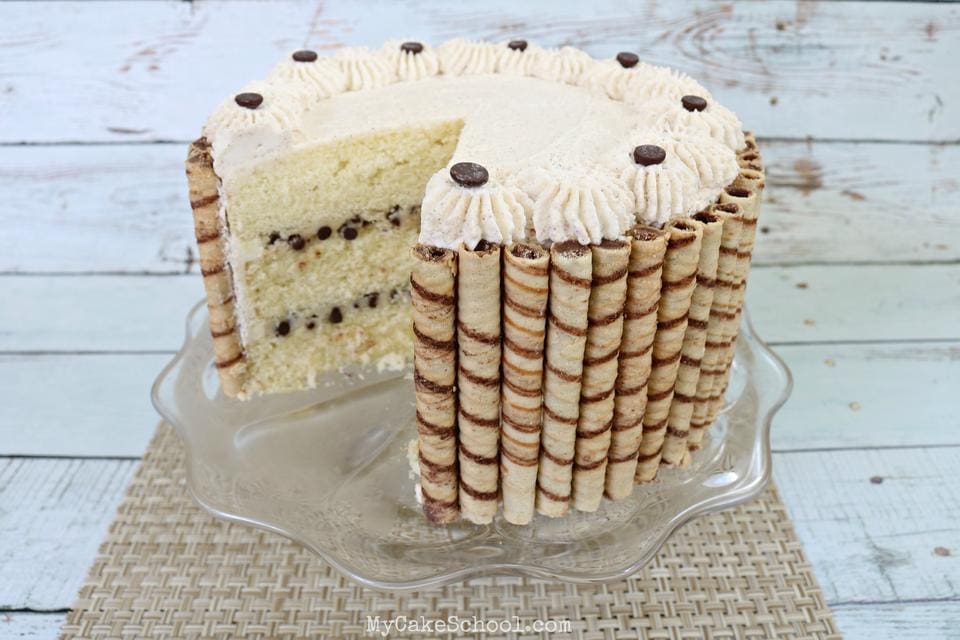 What is a Cannoli?
Cannoli is a popular Italian pastry that consists of a tube-shaped shell of fried pastry dough filled with a creamy filling of sweetened cheese.
For additional flavor, there are a variety of popular add-ins, from chocolate chips to chopped nuts or candied fruit! There are so many wonderful variations and I'm getting hungry just thinking about it!
Ricotta Cheese vs. Mascarpone?
As I mentioned above, cannoli are filled with a delicious sweetened cheese filling. Traditionally, the filling is made from ricotta cheese, however mascarpone has also become a popular option for it's creamier texture.
Ricotta has a slightly grainy texture as well as a higher moisture content which can make using it as a filling a little trickier.
Cannolo, Cannoli, Cannolis, oh my!
If you have a connection to Italian culture or speak Italian, you know this already... but I was surprised to find that Italians refer to one of these pastries as a cannolo...and the plural is cannoli.
But english speakers often use cannoli as the singular and cannolis as the plural. Whether you offer me a plate of cannoli or cannolis, it doesn't matter to me- I'm just going to be happy!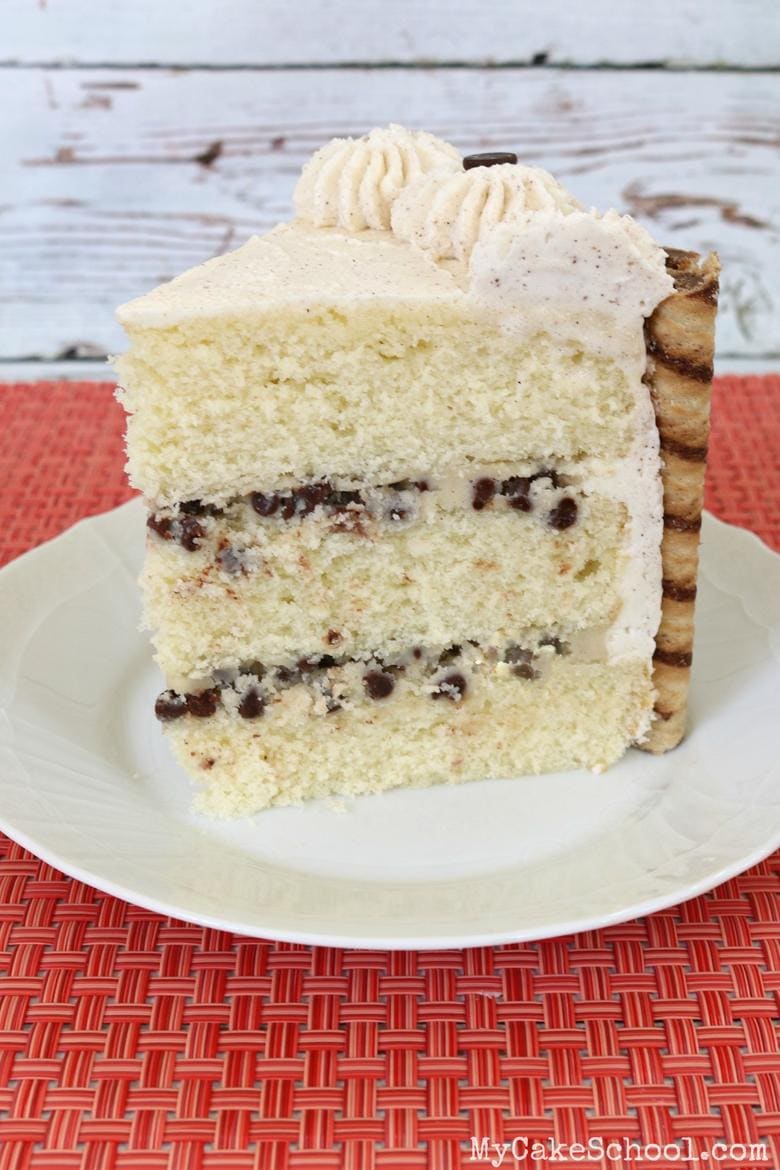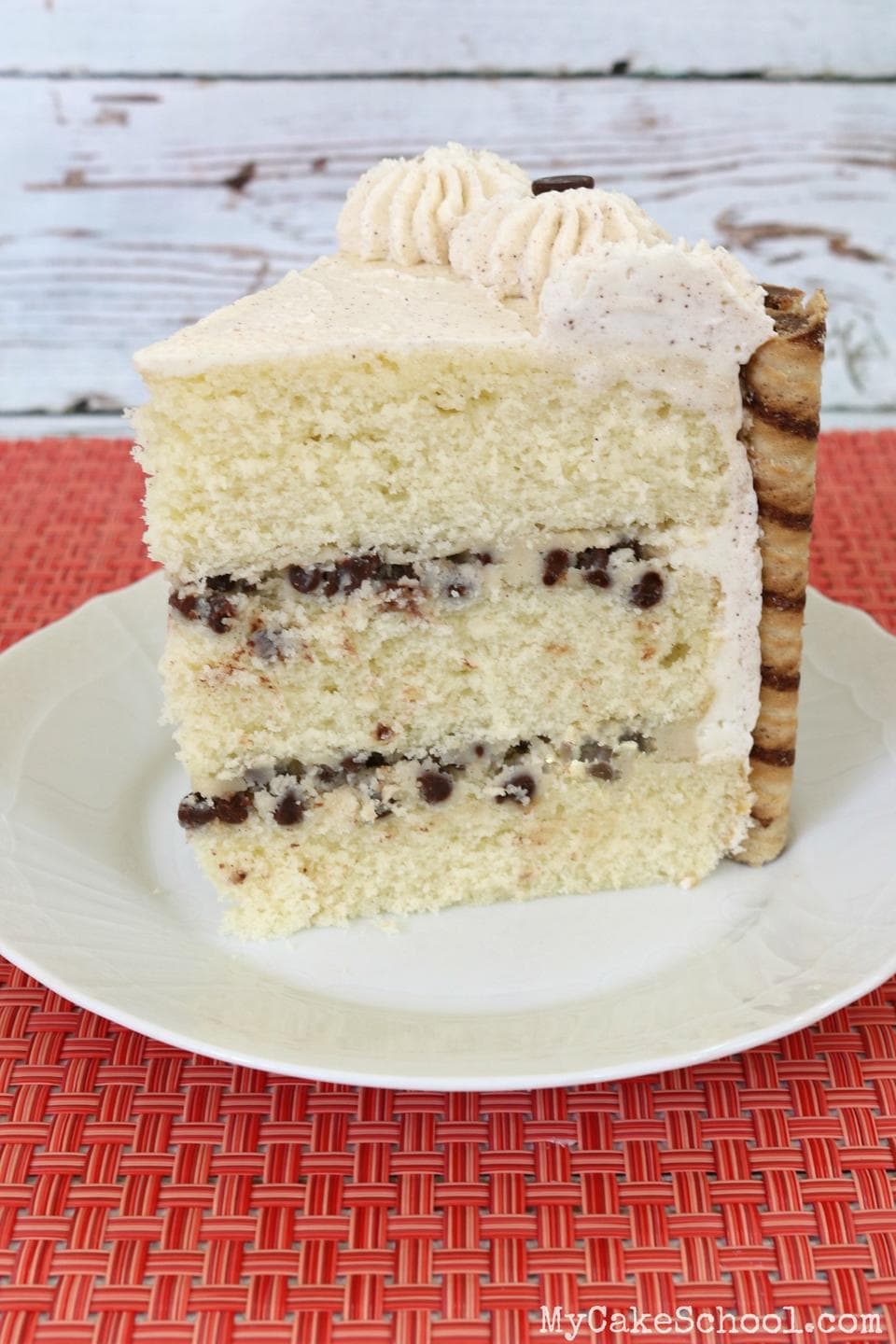 How to Make a Cannoli Cake
Start by baking three 8 inch vanilla cake layers according to our instructions. If you are baking well in advance, you can freeze the freshly baked layers by wrapping them with plastic wrap while still slightly warm, them follow with foil.
These will keep in the freezer for up to a few months! When ready to use, simply thaw the wrapped layers on the counter top for 30 minutes or so until condensation has formed on the wrapping and the cakes begin to soften.
Next, for the delicious Mascarpone Filling! Just the sound of it sounds amazing, doesn't it? This filling comes together very easily- simply mix it with a spoon or spatula along with powdered sugar, vanilla and cinnamon.
We folded in chocolate chips as well. Spread this between your vanilla cake layers as you assemble the cake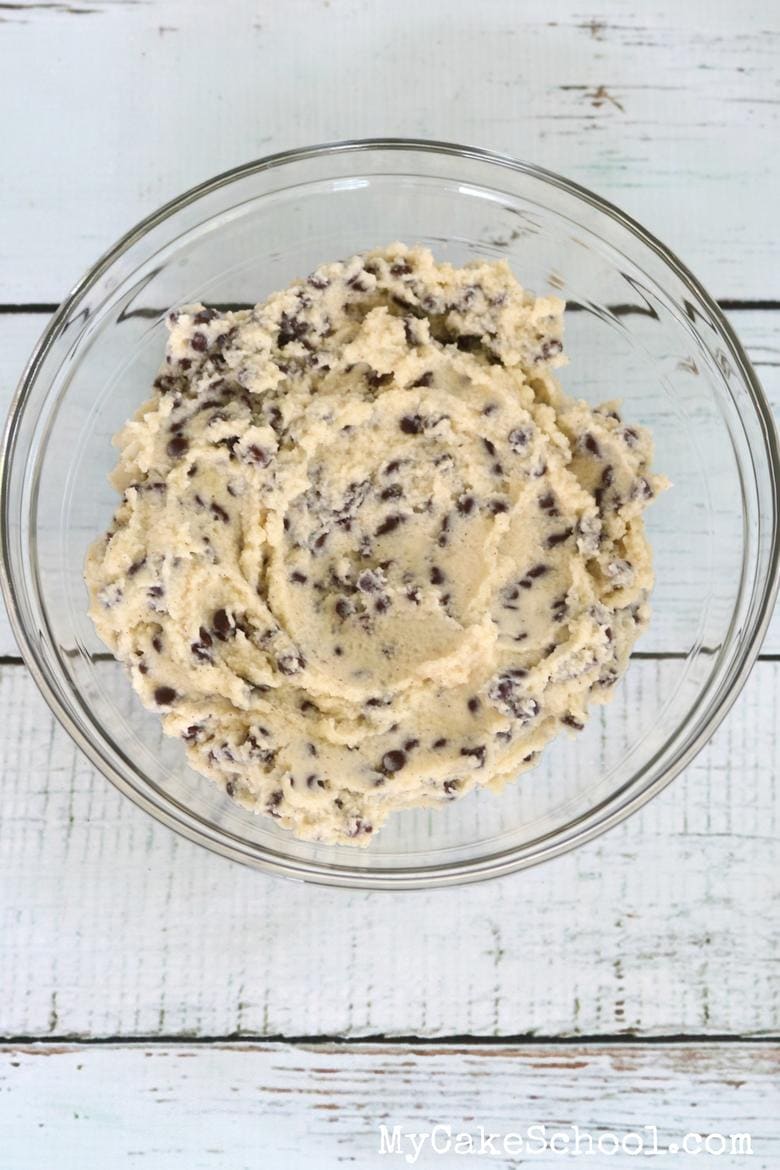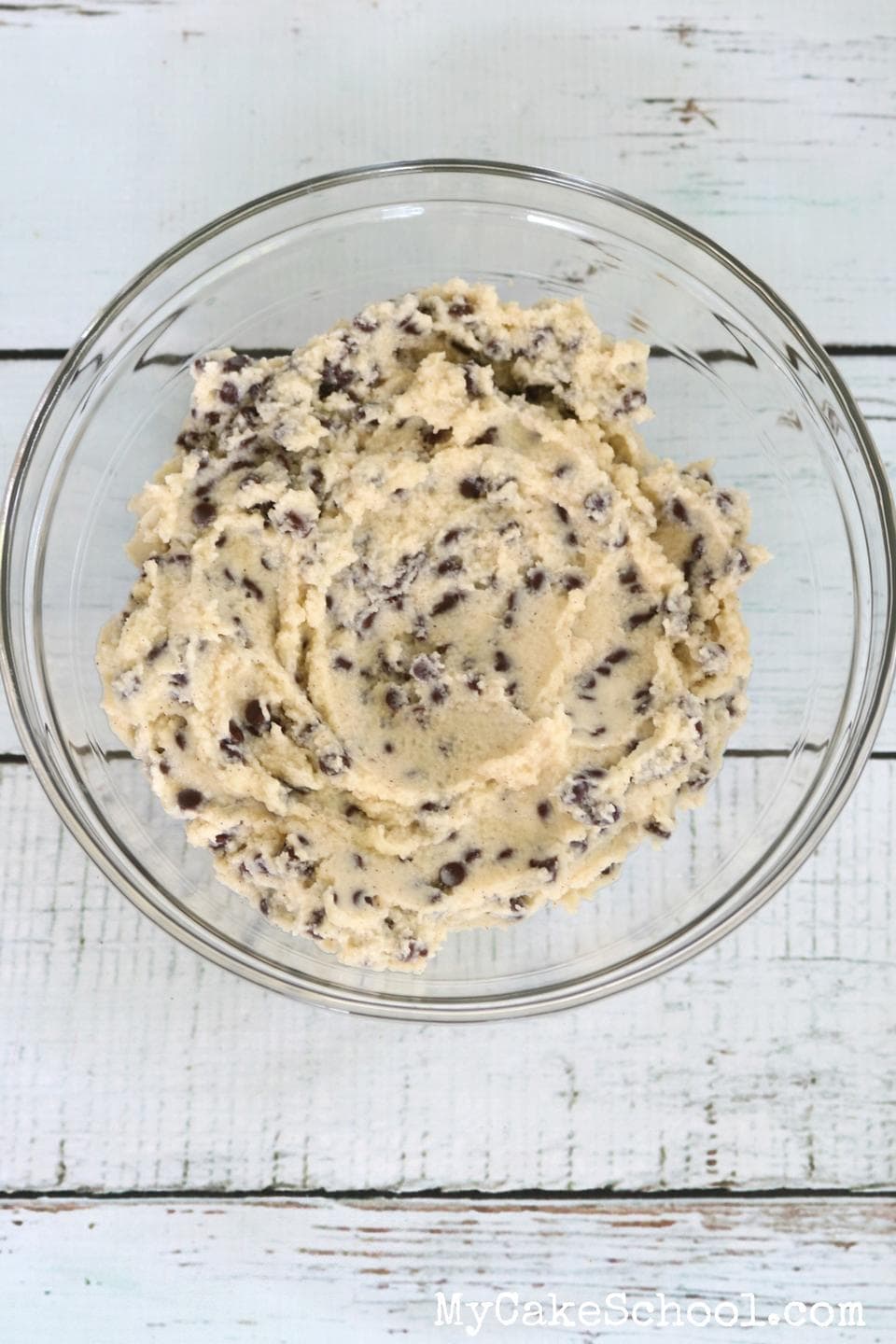 Cinnamon Whipped Cream Frosting
Finally, we made a light and delicious cinnamon whipped cream for our frosting. Don't forget to chill your bowl and whisk attachment in advance so that your heavy cream will cooperate! Whip until stiff peaks form.
We used this whipped cream to lightly frost our cake, and while the flavor is amazing, whipped cream doesn't spread flawlessly as a buttercream or cream cheese frosting would (there are tiny air pockets). So, the pirouettes are the perfect way to finish off the sides of the cake. We finished things off with cinnamon whipped cream piped through a french tip!
*Because of the mascarpone filling and whipped cream frosting, you'll want to keep this cake refrigerated until close to serving time.
We hope that this recipe becomes a new favorite for your family and friends! Enjoy!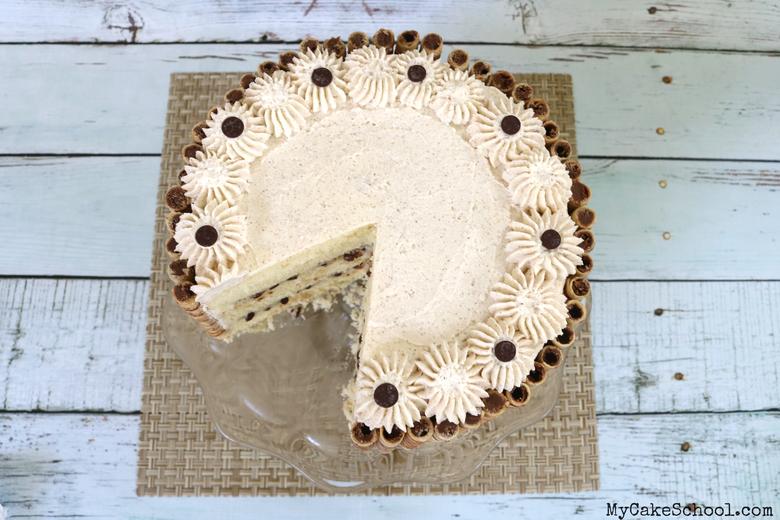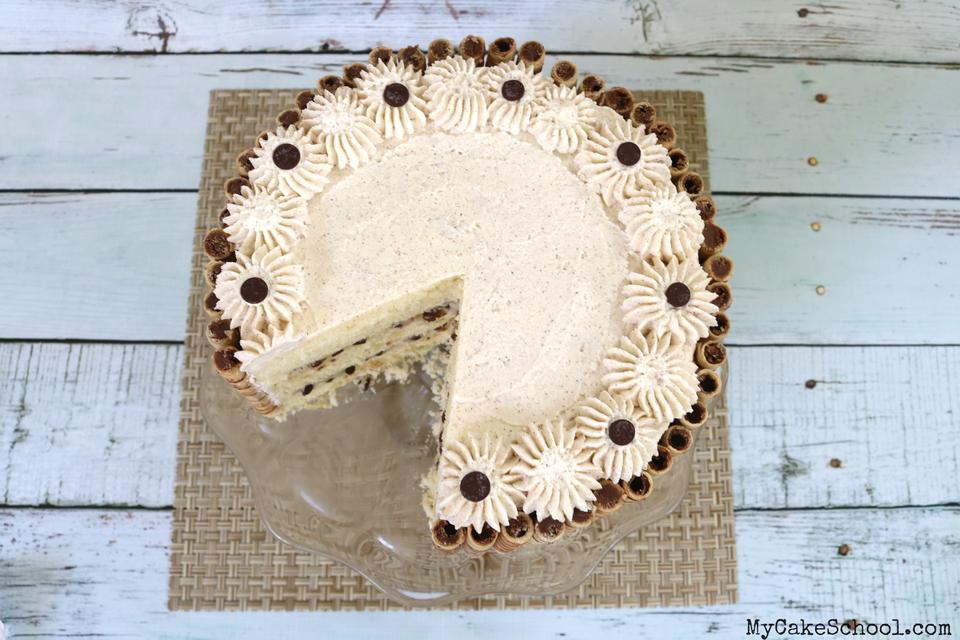 Cannoli Cake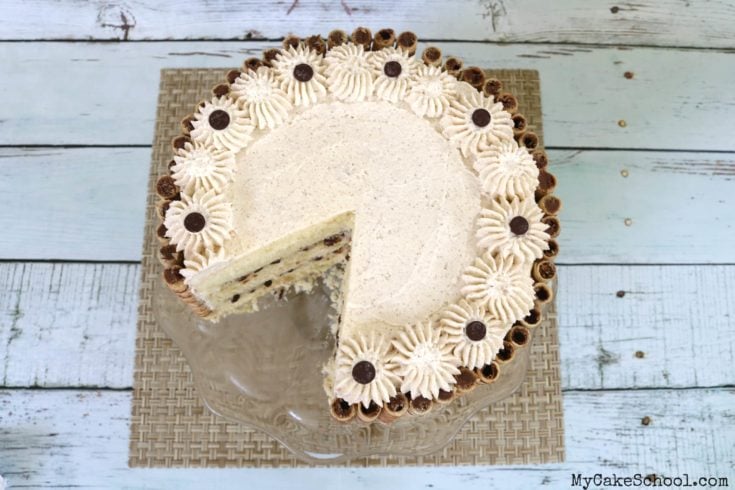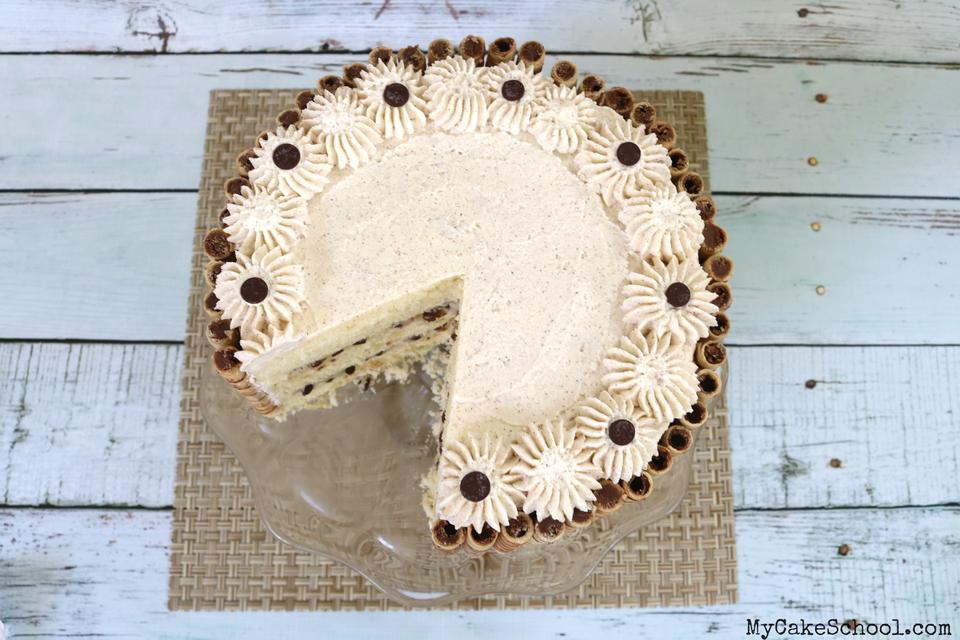 A delicious scratch Cannoli Cake recipe! Three moist vanilla cake layers with chocolate chip mascarpone filling!
Ingredients
For the Cake
1 ½ sticks (170g) unsalted butter, slightly softened
2 cups (400g) sugar
4 eggs
3 cups (342g) cake flour (spooned into measuring cup and leveled off)
2 teaspoons (8g) baking powder
½ teaspoon (3g) baking soda
½ teaspoon (3g) salt
1 ¼ cups (296g) buttermilk — if you do not have buttermilk, see substitution below
1 Tablespoon (12g) vanilla extract
¼ cup (54g) vegetable oil
For the Mascarpone Filling
2 (8-ounce) Containers Mascarpone Cheese
½ cup (41g) powdered sugar
1 Tablespoon (12g) vanilla extract
¼ teaspoon cinnamon
1 cup miniature semi-sweet chocolate chips
For the Cinnamon Whipped Cream
2 cups (484g) heavy cream or whipping cream
¼ cup (61g) powdered sugar
2 teaspoons cinnamon
For Decorations
Two containers of Pirouettes
Chocolate Chips for Garnish
Instructions
For the Cake
Preheat the oven to 350 degrees, grease and flour three 8x2 inch round pans.
In a medium bowl, whisk the flour, baking powder, baking soda and salt for 30 seconds. Set aside
In another bowl, add the buttermilk, oil, and vanilla. Set aside.
In the bowl of your mixer, add the butter and mix at medium speed until smooth. Gradually add the sugar and continue to mix on medium speed for 3 to 5 minutes until lightened in color and fluffy. Add the eggs one at a time mixing until the yellow of the yolk disappears.
Alternately add the flour mixture and buttermilk mixture, beginning and ending with the dry ingredients (3 additions of dry ingredients and 2 of liquid).
Do not mix above medium speed or over mix the cake batter.
Bake at 350 degrees for 20-25 minutes or until a toothpick inserted in the center comes out clean or with just few crumbs attached. Let cool 10 minutes and turn out.
For the Mascarpone Filling
Using a spoon or spatula mix by hand the mascarpone, powdered sugar and vanilla and cinnamon. Fold in the chocolate chips. Refrigerate until ready to use.
For the Cinnamon Whipped Cream
Chill the mixing bowl and whisk attachment in the freezer for about 10 minutes. Add the cream, powdered sugar and cinnamon to the chilled bowl. With the mixer on medium speed beat until stiff peaks form. Watch the entire time as this can happen in just a few minutes.
Assembly
After filling our vanilla cake layers with the mascarpone filling, we frosted the cake with the cinnamon whipped cream frosting. Before pressing the pirouettes into the sides of the cake, we first trimmed them down with a serrated knife so they wouldn't be as tall. This is an optional step.
Then, we used a french piping tip to pipe stars around the top edge of the cake which we garnished with chocolate chips. Any large star tip will do. We used a Wilton 8B.
Notes
Substitution for Buttermilk: No Buttermilk? Here is a substitution: To a measuring cup, add 1 Tablespoons vinegar or lemon juice. Add milk to the 1 ¼ mark, stir. Wait 5 minutes and it is ready to use.
Recommended Products
As an Amazon Associate and member of other affiliate programs, I earn from qualifying purchases.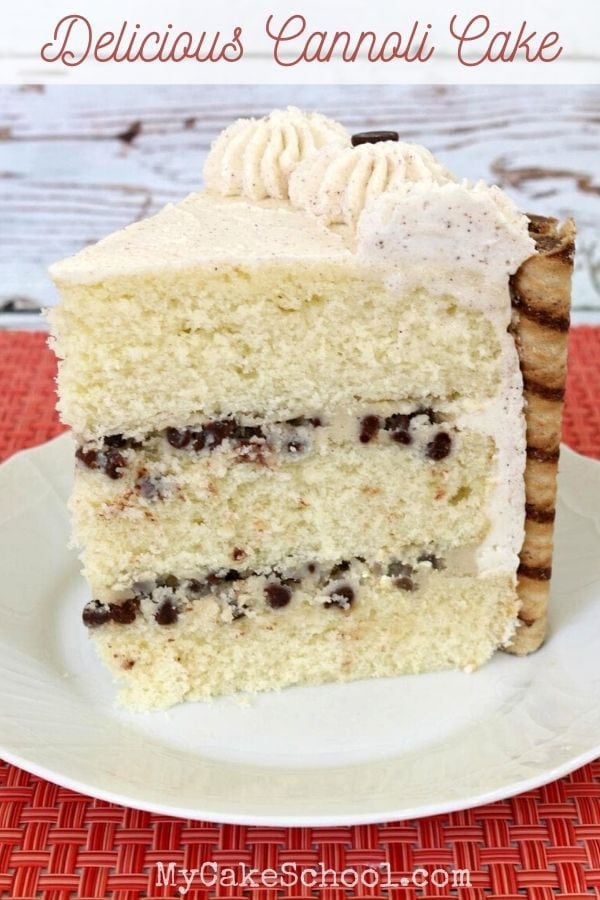 My Cake School- More Favorite Cake Recipes and Online Cake Tutorials!
Finally, if you are on Facebook, make sure to check out our Facebook Group! We'd love for you to pop in with your cake questions, cake advice, or to share your cake creations!
My Cake School Facebook Group