Today we are sharing a roundup our favorite Bridal Shower Cake ideas! Bridal showers are one of the most popular celebrations that call for cake.
In this roundup, we are featuring our favorites!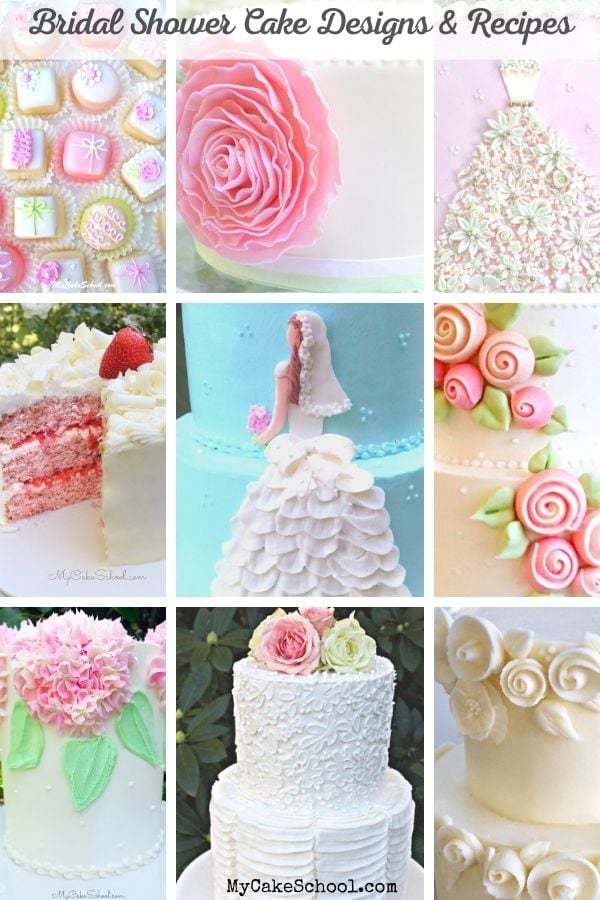 Bridal Shower Cakes & Recipes
In this collection of cakes, you will find a little bit of everything, whether you need a bridal gown cake, wedding couple cake topper, bride and groom silhouette, or elegant floral cake.
All of these bridal shower cakes ideas are from free cake tutorials on our site.
As for our recipes, we have so many more options in our Recipes Section, but today I'm featuring a few favorites for showers.
Some of our most popular bridal shower cake recipes are Almond Cake from Scratch, White Velvet Cake, Pink Champagne Cake, and Lemon Buttermilk Cake.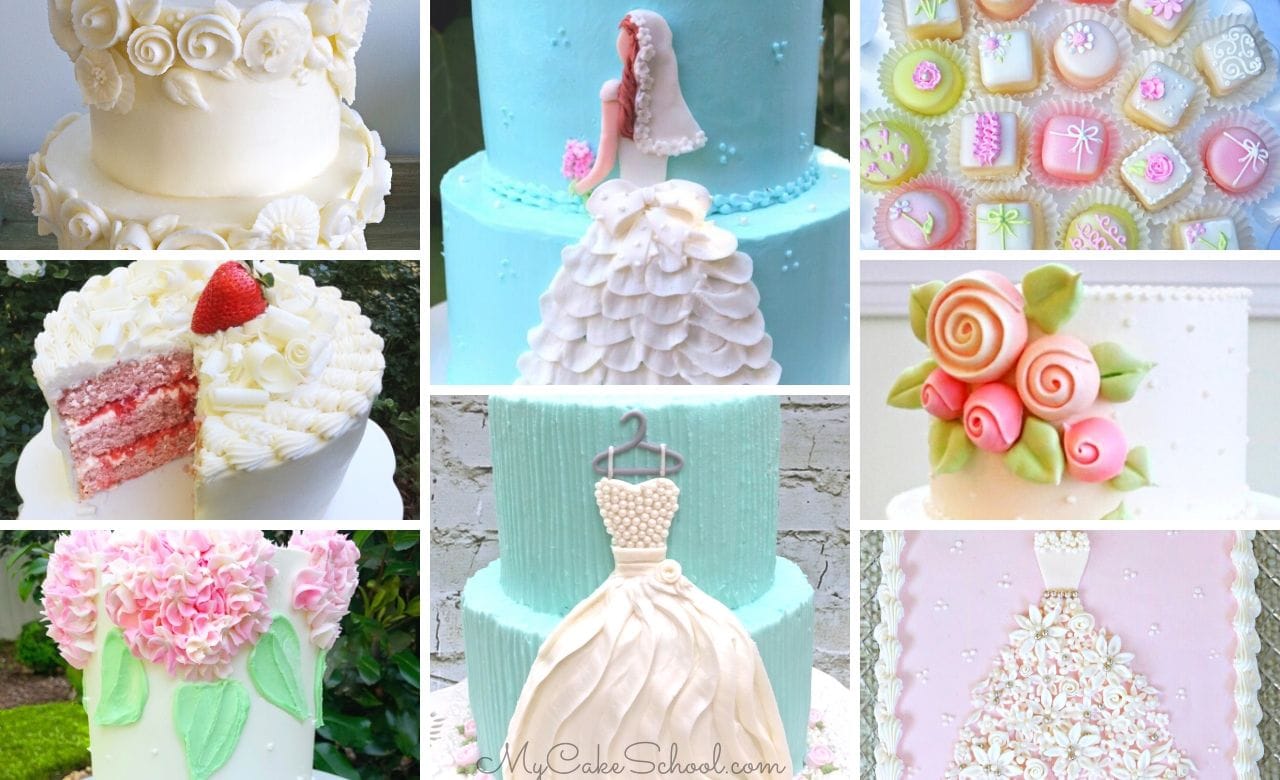 Enjoy Scrolling Through!
Thanks so much for stopping by. We hope that you enjoy scrolling through these bridal shower cake ideas and find something that you'd like to try!
Bridal Shower Cake Ideas
Sharing favorite cake designs and cake recipes that would be perfect for bridal showers and engagement parties! These are all free cake tutorials from our site. Enjoy!