With Valentine's Day approaching, we wanted to make your planning a little bit easier by creating a roundup of our FAVORITE Valentine's Day Cakes, Tutorials, Recipes, and Ideas!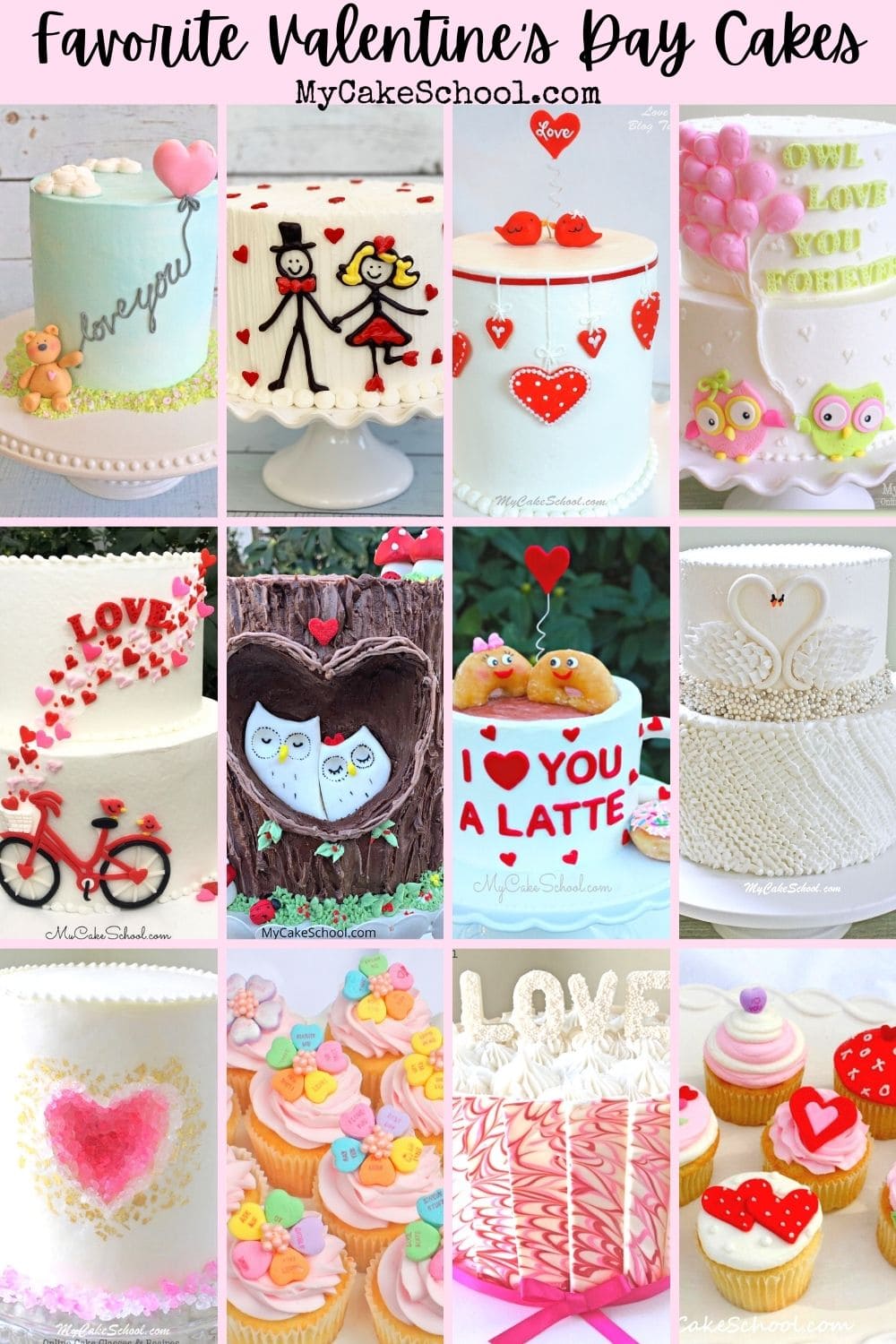 Last Updated Jan 2020
I just LOVE this time of year not only because it's an excuse to buy more chocolate, heart candies, and sprinkles than usual, but cake design inspiration is everywhere you turn!
From cute Valentine's Day cards, to home accents, to stuffed animals and gift baskets, I'm always scanning the shelves in stores for ideas that can be translated into cake!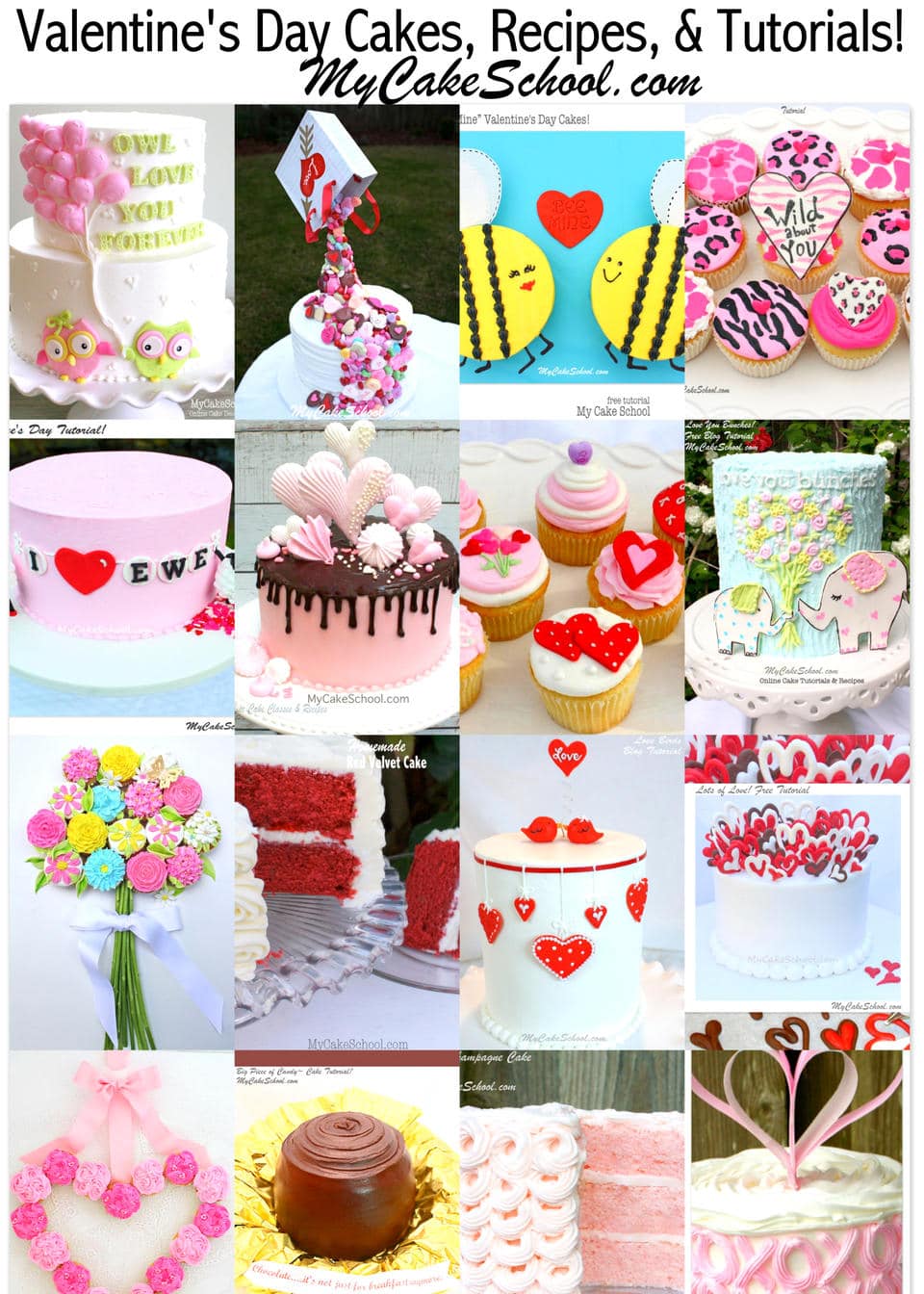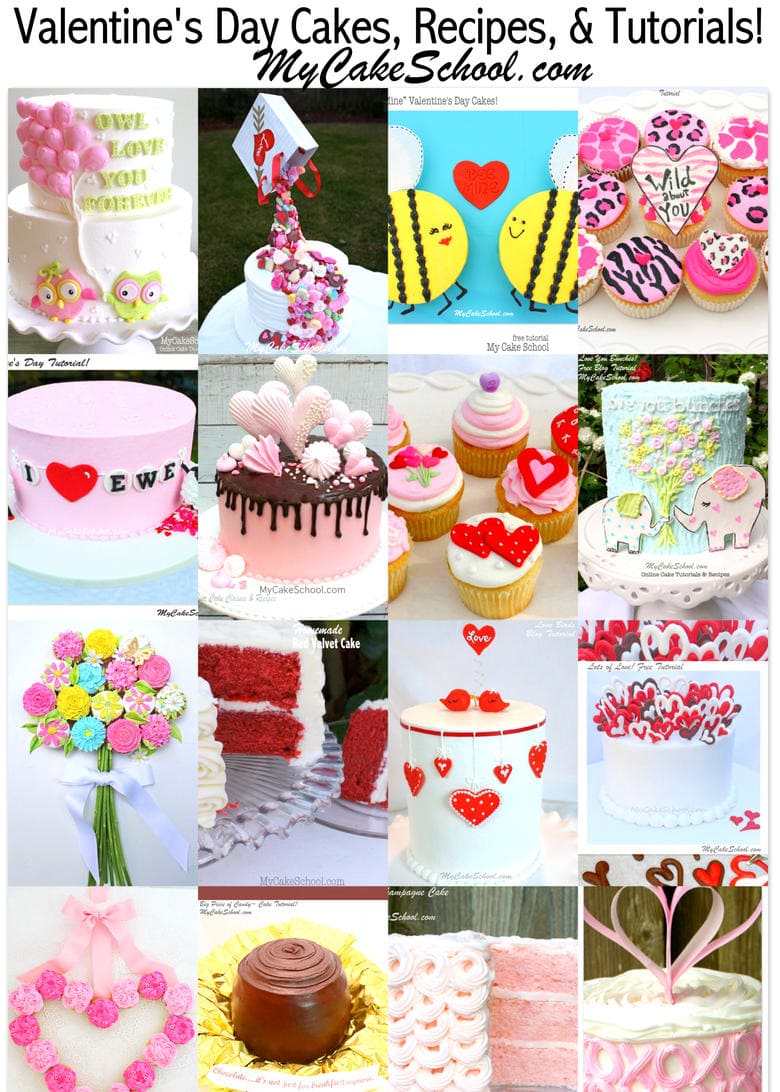 Favorite Valentine's Day Cakes
Some of our featured Valentine's Day cake designs and recipes were created especially for the holiday, and many could be used year-round for all shorts of occasions including anniversaries, baby showers, and more!
We hope that you find something that you'd like to try! We're featuring our free cake tutorials, free cake recipes, and some favorites from our member cake video section as well. Enjoy scrolling through!!
Favorite Valentine's Day Cake Tutorials and Recipes
Here are a favorite Valentine's Day cake design ideas and tutorials! We're also including some of our favorite Valentine's Day cake recipes as well.
Remember, these Valentine's Day cake decorating ideas would be perfect for anniversaries also, or to give to your special someone just because!
Learn How to Decorate Cakes Online with My Cake School!
*Interested in joining My Cake School? Click here for more information! We offer gift memberships too!
We also have a Free Cake Video Tutorials section and a fabulous Recipes Section featuring all of our favorite tried and true cake and frosting recipes! We would love to have you!