In this free cake video, I'll show you how to create a sweet Valentine's Day Cake with layered buttercream and fondant hearts!
This layered buttercream (and in today's case, striped layered buttercream) cake design in not difficult to create and is such a fun, unique technique that can be incorporated into all sorts of cake designs! We hope that you enjoy the video.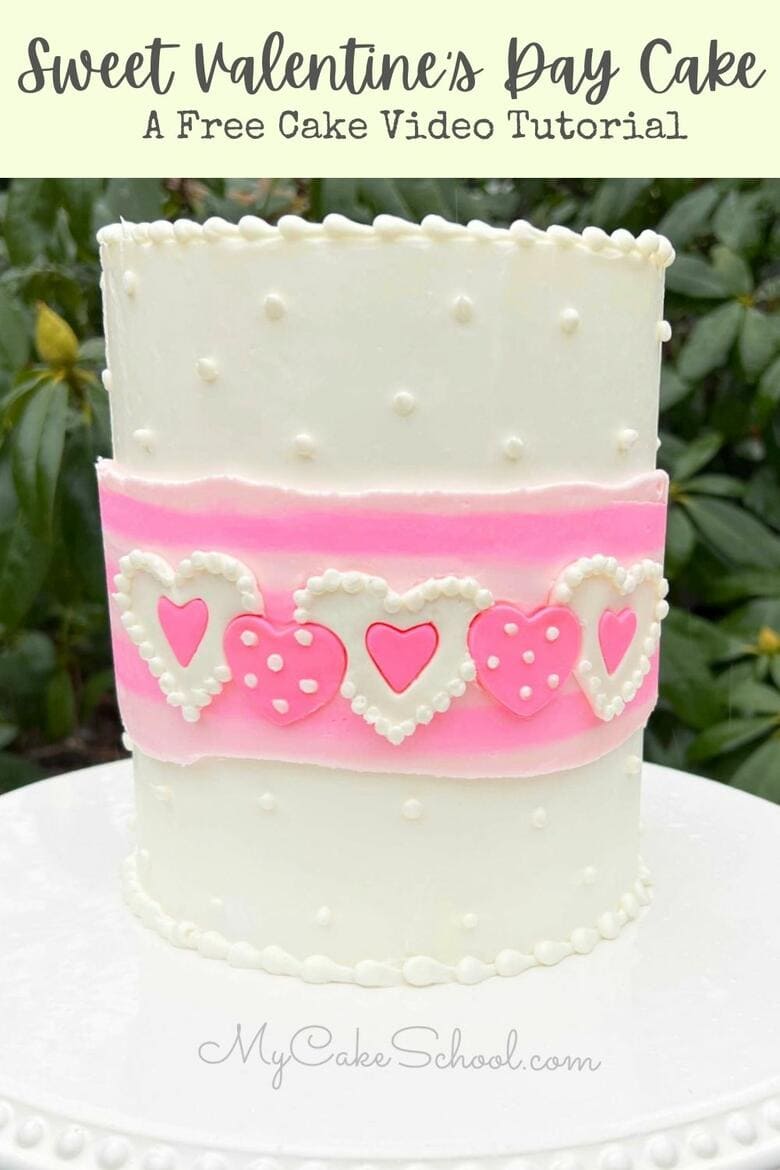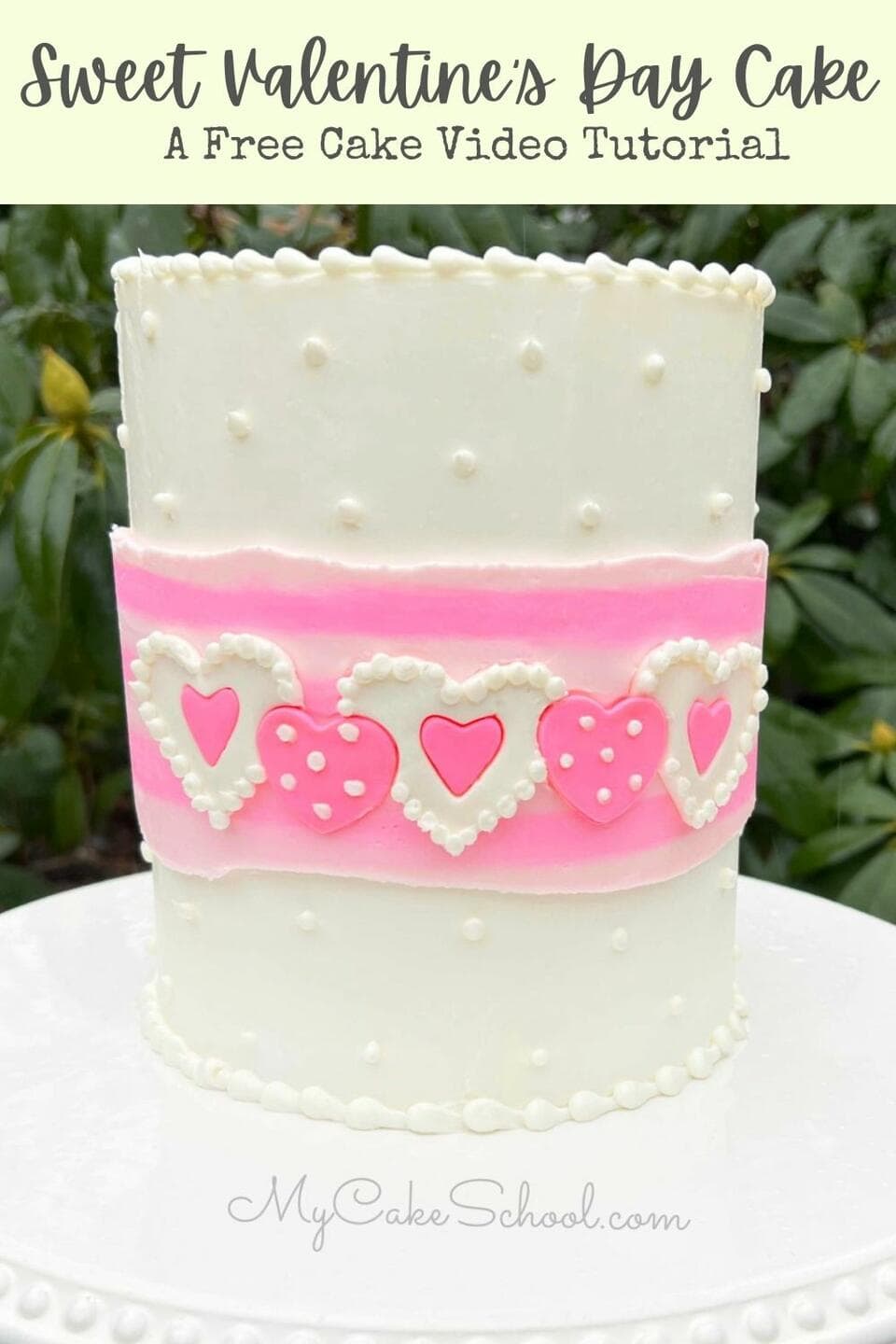 Keep this design in mind for Valentine's Day as well as anniversaries!
Looking for more Valentine's Day Cakes?
We've created so many Valentine's Day Cake Tutorials over the years. Some our free cake videos like this one, and others were created for our member section. Here are just a few of our favorite Valentine's Day cake designs and recipes, but don't miss our full roundup here: Favorite Valentine's Day Cake Tutorials and Recipes
Champagne and Strawberries Cake
Lots of Love Valentine's Day Cake- Free Tutorial
You Hold the Key to My Hearts- Free Cake Video Tutorial
I Love you a Latte- Free Cake Video Tutorial
We hope that you enjoy this quick Valentine's Day Cake video! If you give it a try, we would love for you to leave a comment and photo below. Thanks so much for stopping by!