Heart Meringues Cake with Chocolate Drip
Today, I'm going to show you how to make a Heart Meringues Cake with chocolate drip!
With Valentine's Day just around the corner, we've chosen a delicious scratch Cherry Cake drizzled in dark chocolate ganache, and loaded with heart shaped meringues.
Enjoy the tutorial!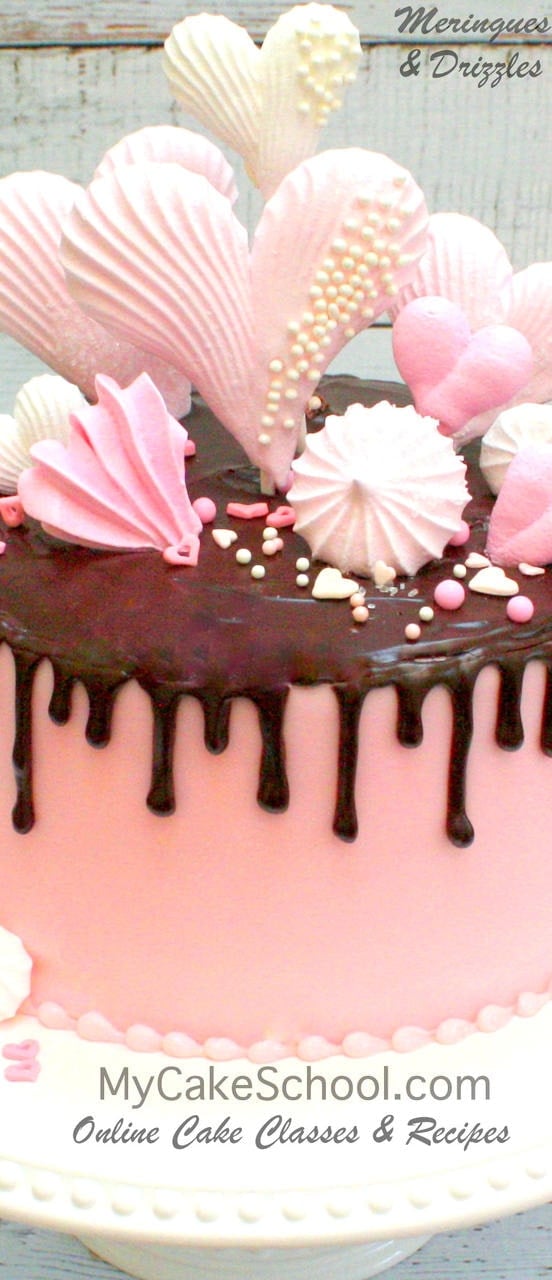 **Update Feb 2019- We now use a slightly different recipe for meringues which has become a favorite for us. You can find the link in the Materials list below. It's the recipe that we use in our Meringue Roses Cake.
Materials:
Meringues Recipe - (updated Feb 2019) You'll notice that this recipe is slightly different than the one that I made in the video. (Addition of powdered sugar, no cream of tartar). This is our new go-to meringues recipe.
Dark Chocolate Ganache (1:1 ratio of chocolate to heavy cream. We used 10 oz chocolate to 10 oz heavy cream in the tutorial, but had a good amount left over. An 8 oz to 8 oz ratio would be a better choice if you don't plan to fill your cake layers with ganache also.)
Coloring Gels: Wilton Rose (or your preferred pink)
Lollipop Sticks
Candy Melts (for attaching meringues to anchors)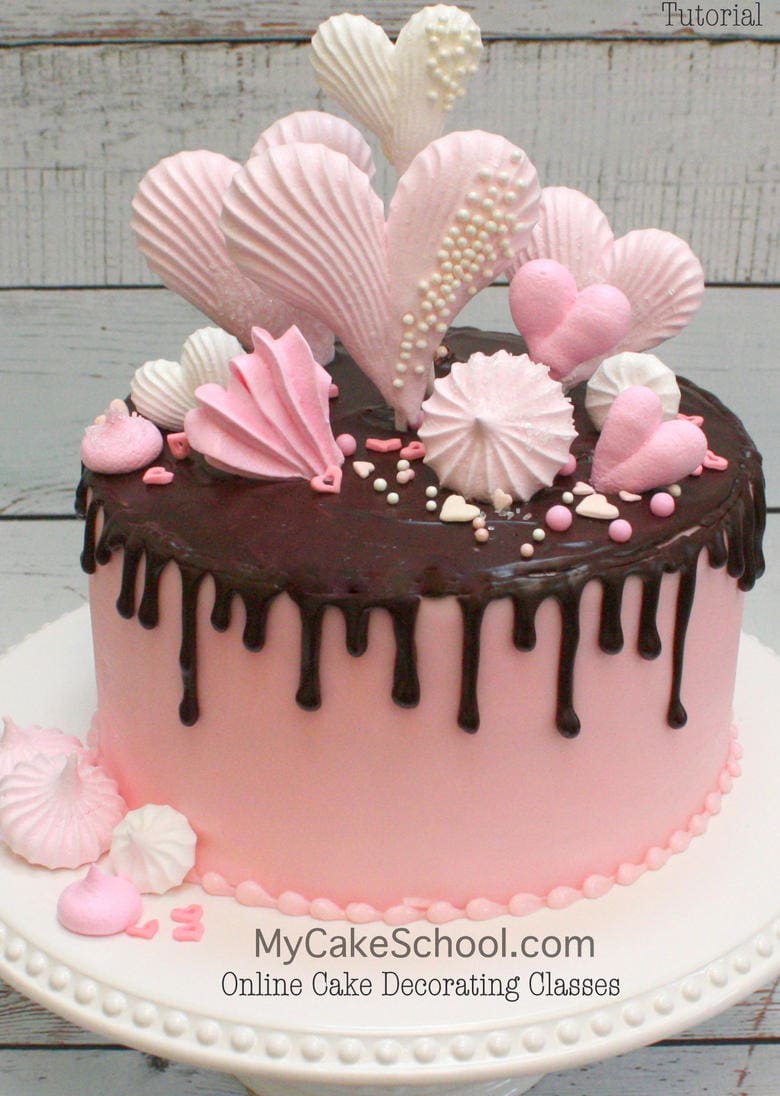 Enjoy the Video
We hope that you enjoy this Heart Meringues Cake! It would be perfect for Valentine's Day! If you give it a try, we would love for you to leave a comment and photo below!