Wild About YOU~ A Cupcake Tutorial
Learn to make adorable animal print cupcakes in this free step by step tutorial! These cuties are perfect for Valentine's Day, anniversaries, and more- and you'll love how simple they are to make!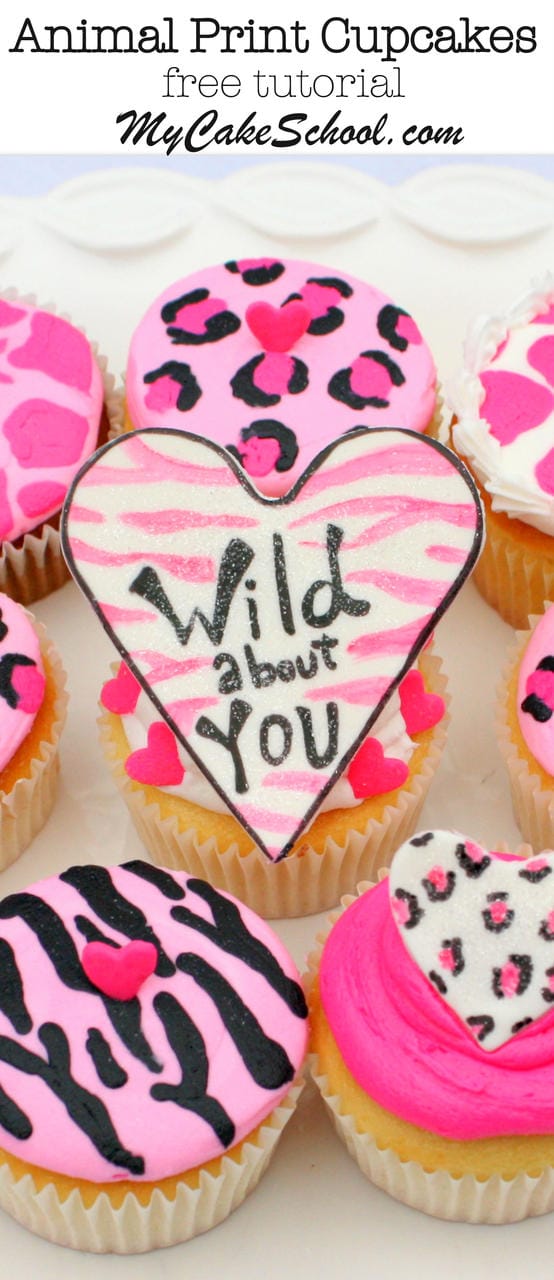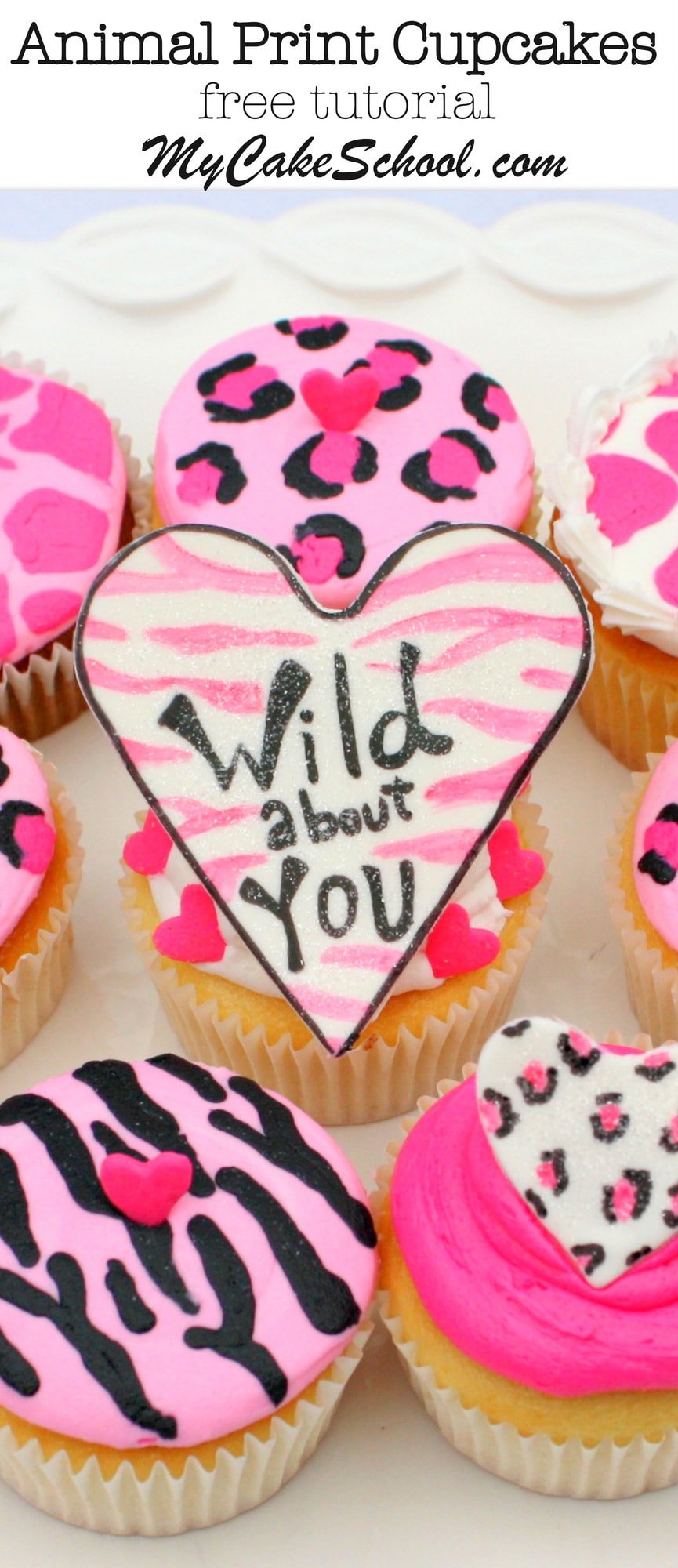 Well, it's officially Valentine's Day season....
I feel like we could all use a dose of lovey dovey sweetness --Especially if it involves....ANIMAL PRINT!
How I do love animal print :0) -- And even more when we throw cupcakes into the mix. Today's theme is "Wild About You". Who are YOU wild about? Your hubby, your kids...the mailman ;0) --Whoever they are, they are going to love these....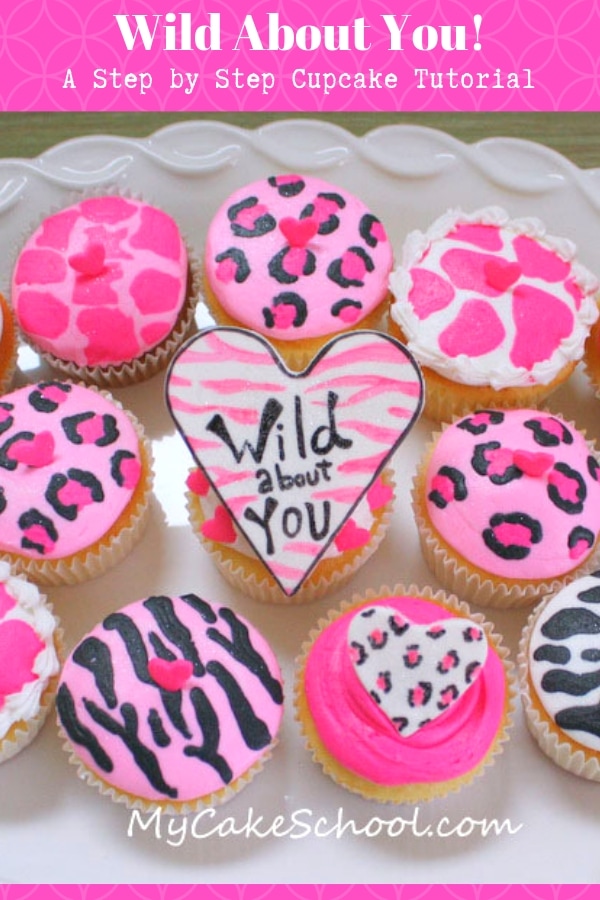 Materials for Wild About You Cupcakes
Cupcakes
Crusting Buttercream (important if you want a smooth finish). I tinted mine with Wilton Pink, Americolor Electric Pink, & Americolor Super Black. Our Classic Vanilla Buttercream or Fluffy Vanilla Buttercream recipes are good options!
Viva brand paper towels
Piping Tips-- Wilton Tip 2 (small round) & Tip 12 (medium round)
Wilton Jumbo Heart Sprinkles (optional)
How to Make Animal Print Cupcakes
In this cupcake tutorial, I'm going to demonstrate how to create animal print buttercream while using a crusting vanilla buttercream frosting (links are beneath our Materials). We're also going to show you how to paint designs onto fondant cupcake toppers! Pick and choose from your favorite designs- there's something for everyone!
I started out by piping on my base coat of frosting with a tip 12 (a larger round tip is fine too.) --Once crusted, I smoothed with a Viva brand paper towel. If you'd like to see more on this technique--click HERE.
Then, I used a piping tip 2 to pipe on zebra, giraffe, & leopard print patterns! Since this is a Valentine's Day theme, I thought it would be fun to throw in a lot of pink ;0)
Once the patterns were piped onto the smooth buttercream, I allowed them to sit for about 5 minutes or so until the buttercream had crusted.You'll notice in the photo below that the details are bumpy (and really, that's okay too...but we're going with a smooth look today.)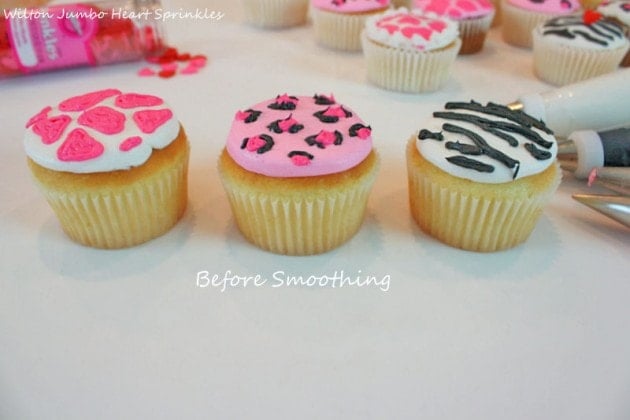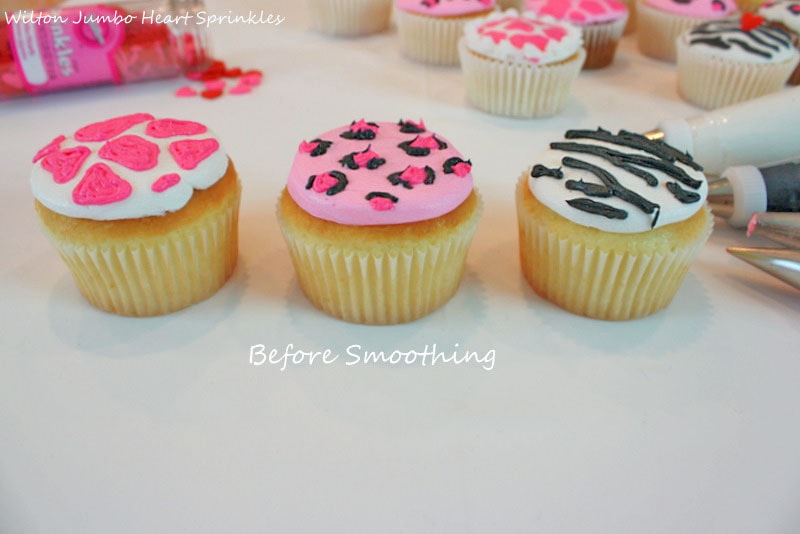 Time to smooth with a Viva paper towel (or any smooth napkin)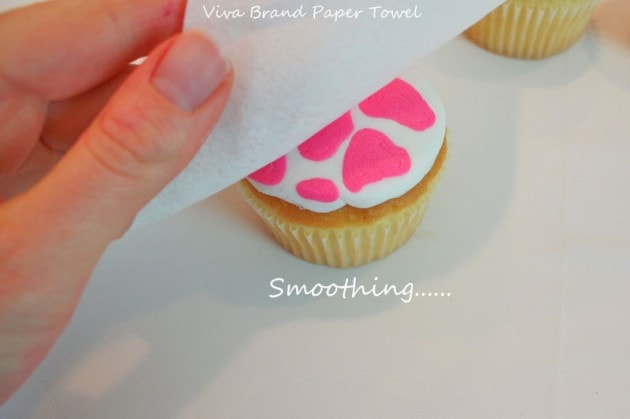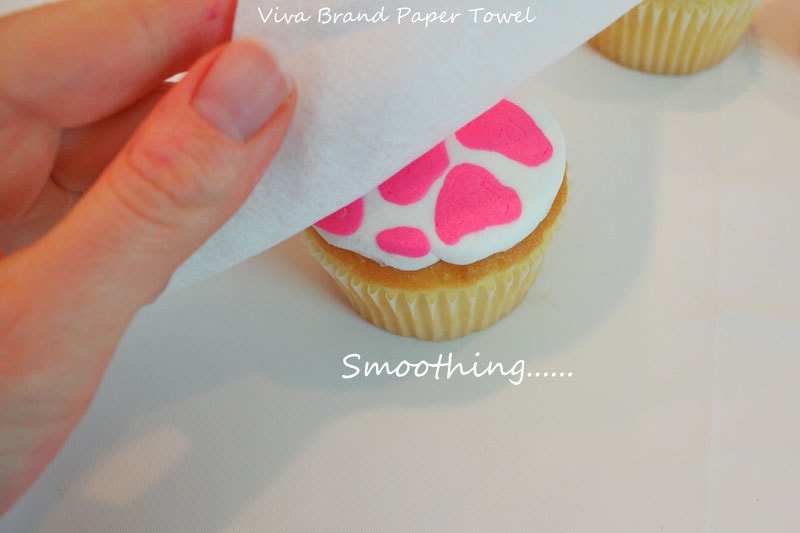 Oh so pretty! It's the magic of a crusting buttercream!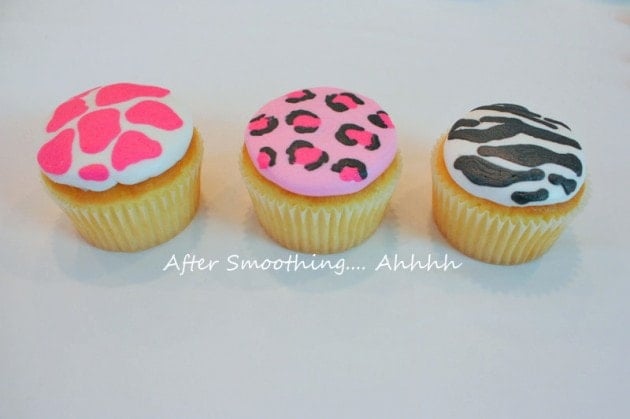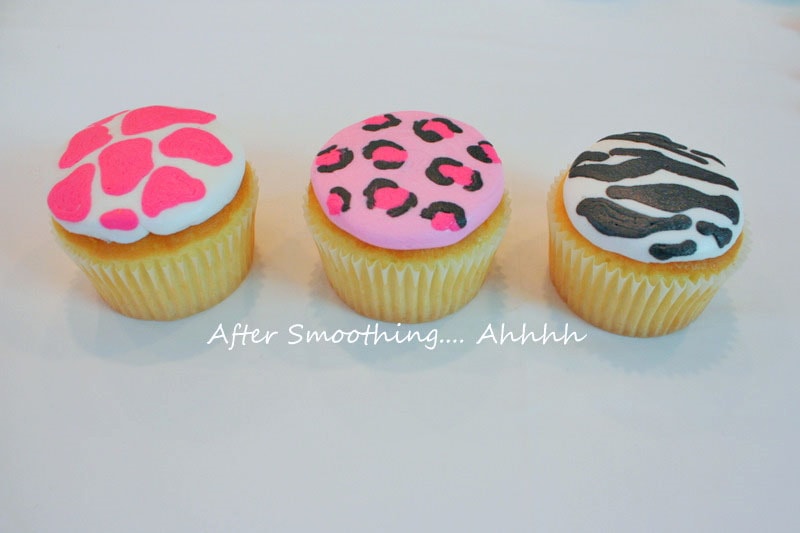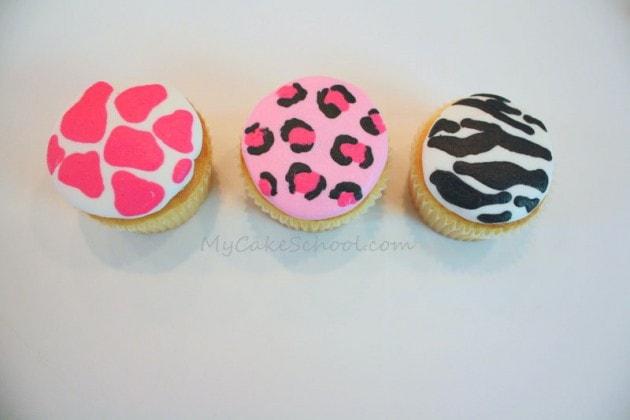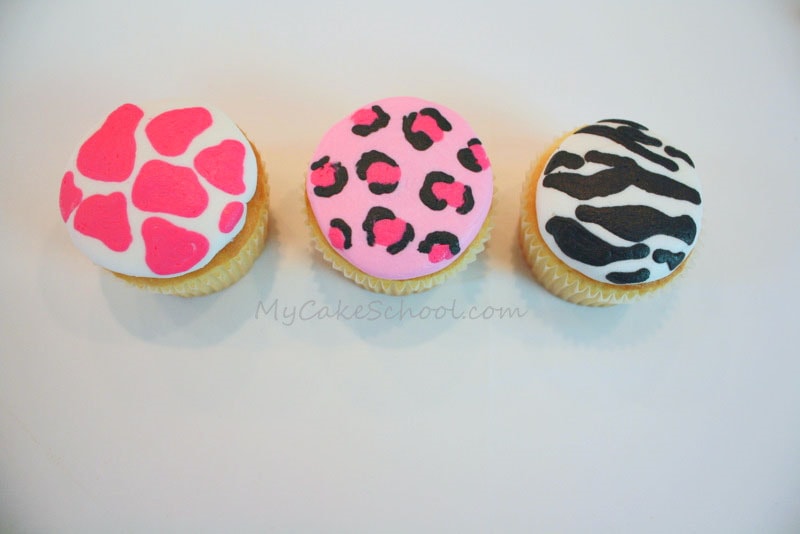 I thought it would be fun to make some animal print toppers also-- we decided to go with zebra print and leopard print.
I already had some fondant cut-outs from a previous project. To make these, just roll out some fondant (I like to knead in a little tylose powder so that it will dry more quickly) and then cut out your shapes. Allow to dry (this could take several hours if you want them to be firm.)
Then, I painted some of my hearts with a "base coat" of pink paint. I made my paint by mixing pink coloring gel with a small amount of vodka. (Lemon extract works also)-- The alcohol evaporates quickly, leaving the color behind.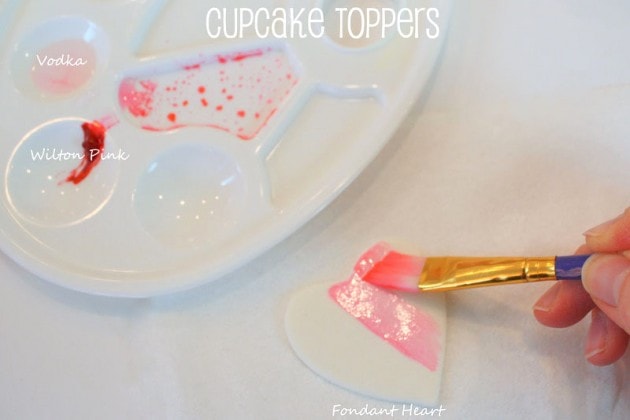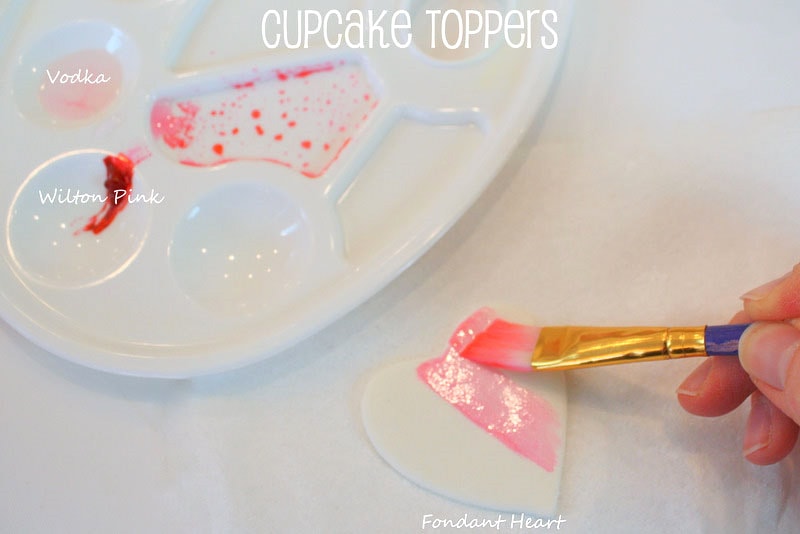 After about five minutes, the surface was dry and I was able to use my food coloring pen to draw on some zebra stripes! These are so cute resting on top of a swirl of buttercream.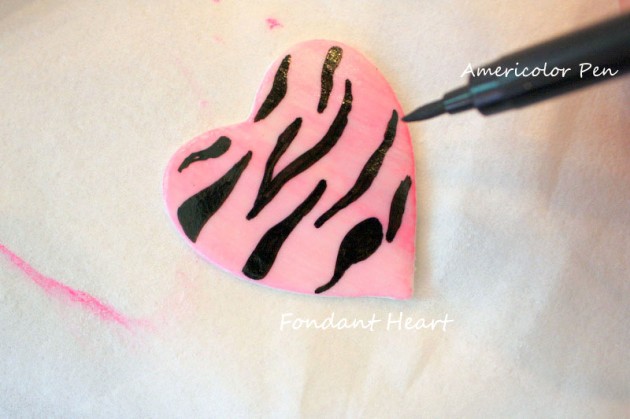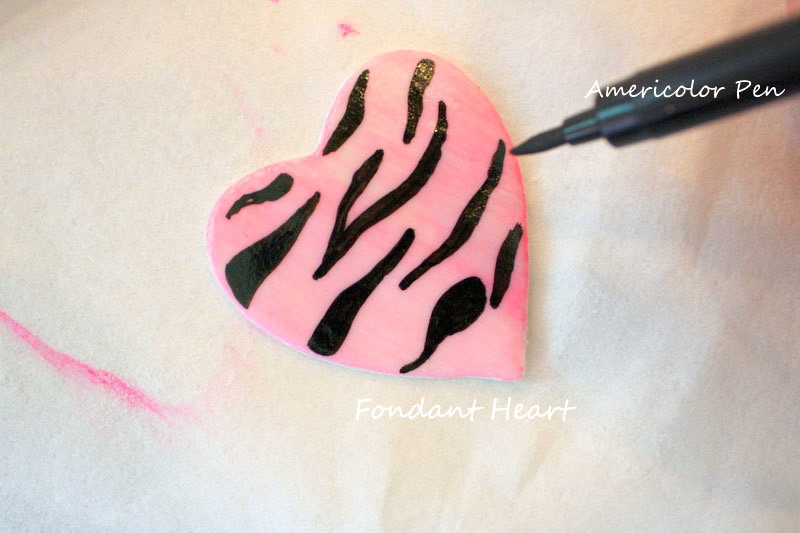 Here's a heart that I made in the same way. (Painted stripes with food coloring pen writing and accents.) --This one is larger because it holds the main theme of our display! ;0)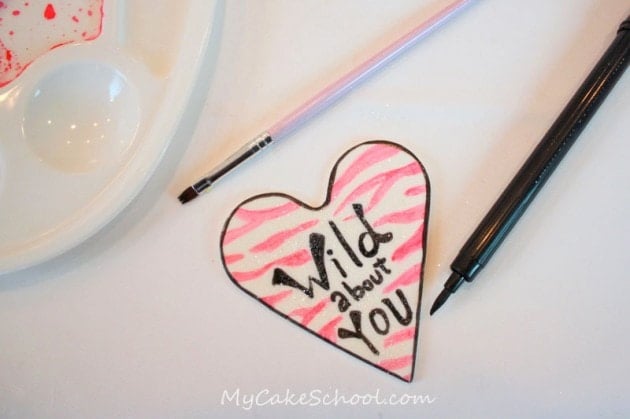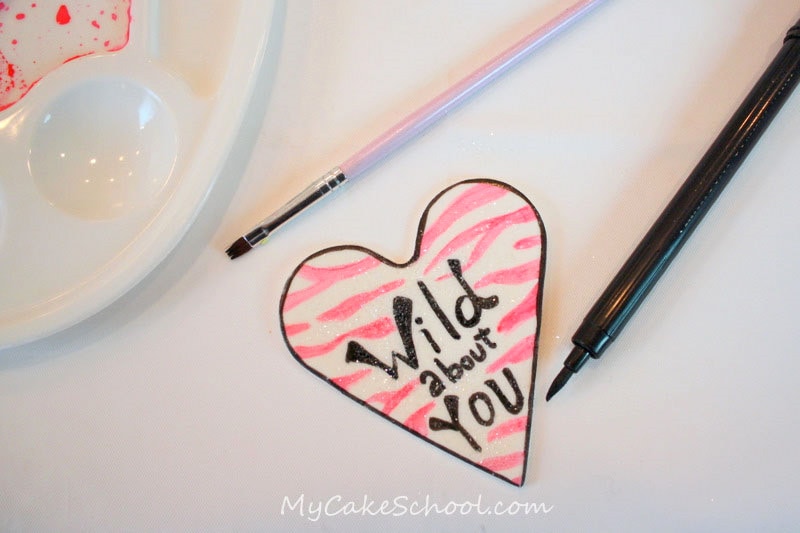 That's all that there is to it!
Now, time to gather all of these wild cupcakes together for a group shot~ ;0)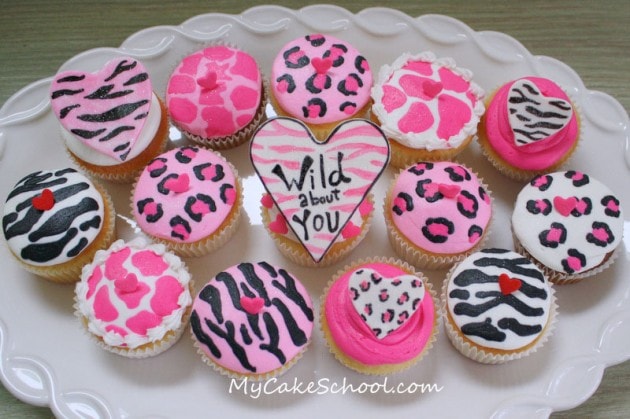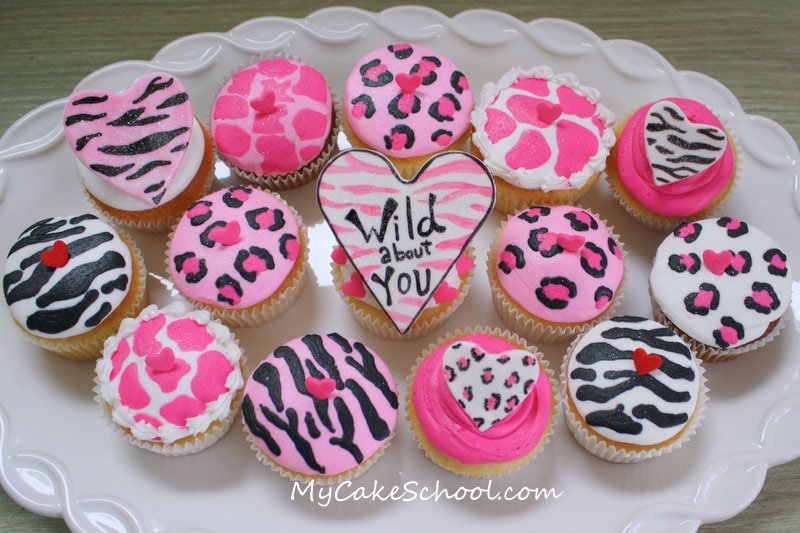 More Valentine's Day Cakes
Don't miss our full roundup of FAVORITE Valentine's Day Cakes, Cupcakes, Tutorials, Recipes, and Ideas! Valentine's Day is one of my favorite holidays- there are so many cute and creative design options!