In today's tutorial, we're going to show you how to make a CUTE Flamingo Bridal Shower Cake.
We've made a few flamingo themed cakes over the years and they are always so much fun!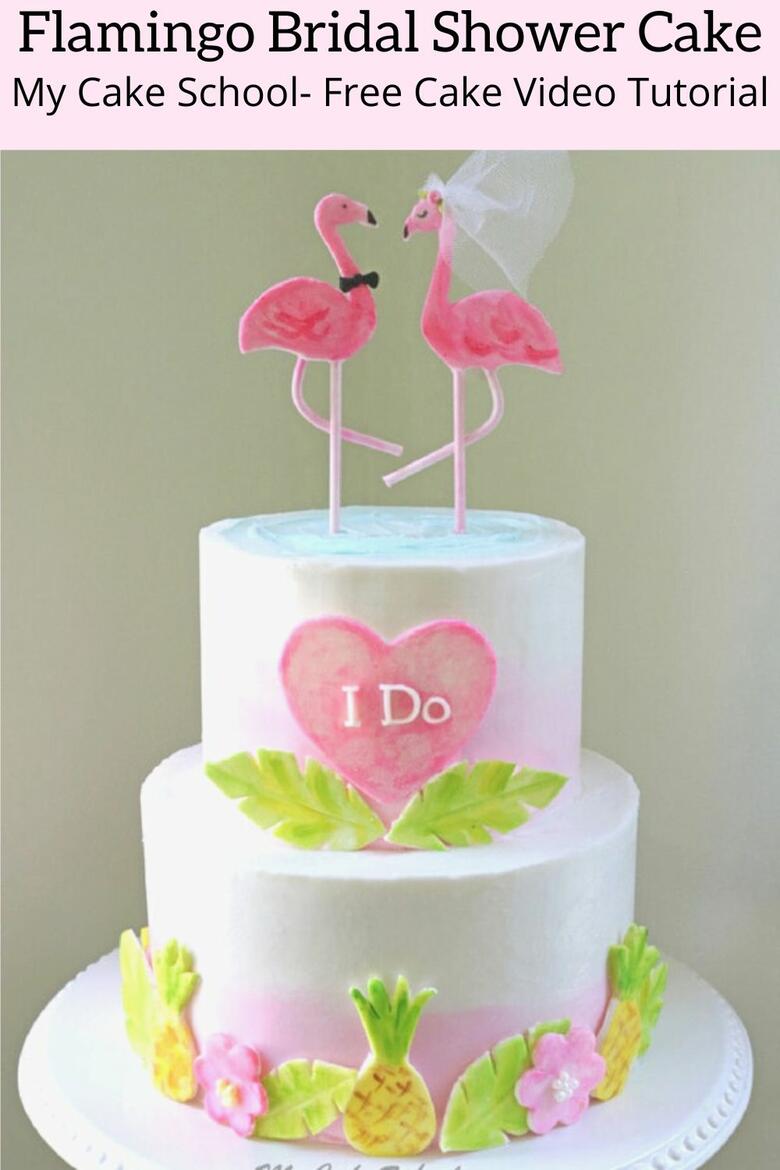 Why We Love It
What I love about today's design is that we've created a really light and festive bridal shower cake which, with a few changes, would also work well for many other occasions!
The stars of the cake are our bride and groom flamingo cake toppers! However, with a tweak here and there, you could use this design for a birthday party, luau or pool party!
It would also be perfect for wedding rehearsal dinners and the toppers would be adorable on a beach themed wedding cake. No matter which design you go with, this cake is sure to bring smiles!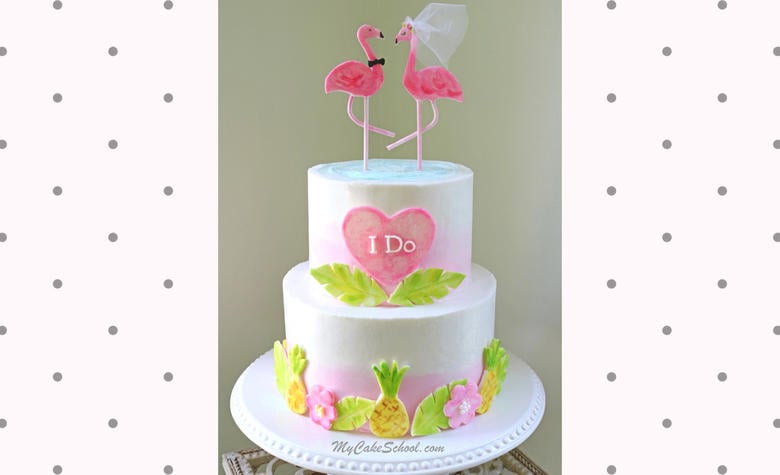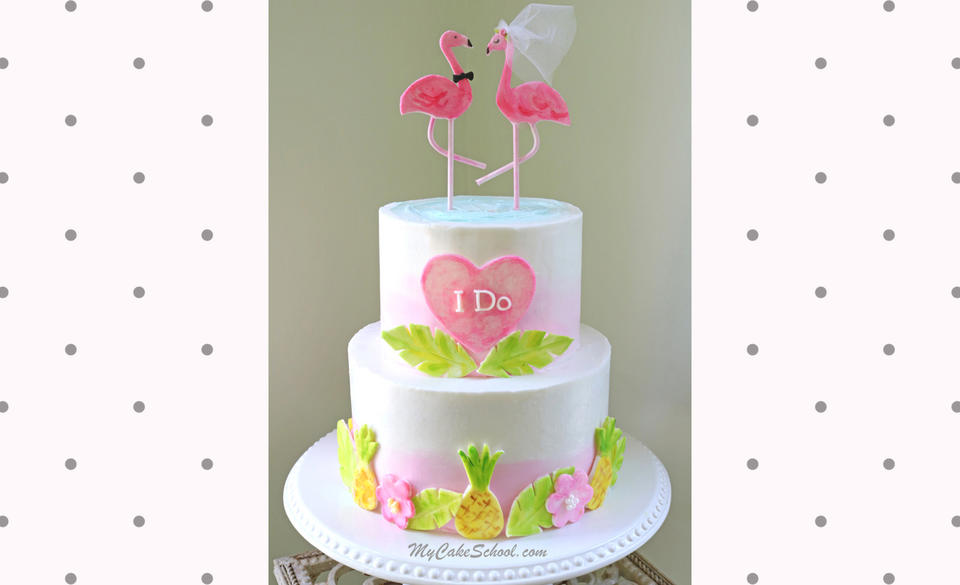 We've also incorporated some watercolor-style painted accents which I think you'll not only love, but also find very simple to create.
We hope that you enjoy this tutorial as much as we have! If you give our flamingo cake a try, make sure to post a photo in the comments below! Have fun!
Materials:
Today's cake is an 8 inch and 6 inch tier, frosted in fluffy vanilla buttercream. Each tier is on its own cardboard cake circle cut down to size as usual, and the top tier is supported from beneath by 4 bubble tea straws cut to the height of the bottom tier.
Vanilla Buttercream of choice (we used our Fluffy Vanilla recipe)
Coloring Gels: Wilton Rose, Americolor Lemon Yellow, Wilton Leaf Green, Electric Green,
Gum Paste for flamingos (or fondant with tylose powder kneaded into it)
Templates
Letter Cutters for "I do" (optional)
Piping Gel for edible adhesive
Lollipop Sticks (we used long 8 inch sticks for legs/anchors)
Black food coloring pen
Tulle for veil- We used a very small rectangle, gathered with a small piece of floral wire
Floral Wire to gather veil (we used a small pliable piece--approx 24 gauge)
Miscellaneous: Small paint brushes, turntable, bench scraper/spatula,
MORE FLAMINGO CAKES!
We have a few more flamingo cakes to share with you! Don't miss these cute and simple free flamingo cake tutorials!
More Bridal Shower Cakes!
If you're looking for more bridal shower cake ideas, here are some of our favorites from over the years!
Elegant Bride- Free Cake video Tutorial
Tiered Wedding Dress Cake- Free Cake Tutorial
Floral Wedding Dress Cake- Free Blog Tutorial
How to Make a Bride and Groom Cake Topper- Free Cake Video