Pretty Buttercream Piping Design (with fresh flowers)
In this short video tutorial, I'm going to demonstrate a pretty buttercream piping design that would be perfect for cakes of all occasions.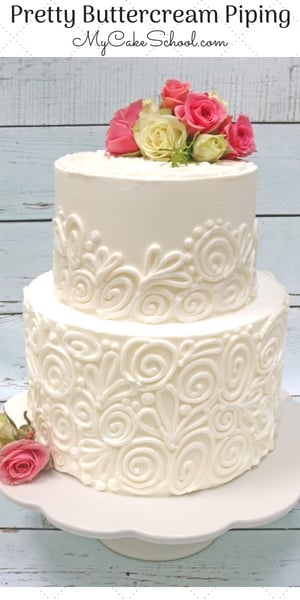 The cake in our tutorial with its white on white piping would make a beautiful wedding, anniversary, or bridal shower design.
Colorful Alternative
For a more whimsical feel, add colorful piping instead! Using colored buttercream would give this cake design a more casual feel, making it perfect for birthdays and other fun celebrations!
I love this style of decorating as it is very forgiving and the options are endless.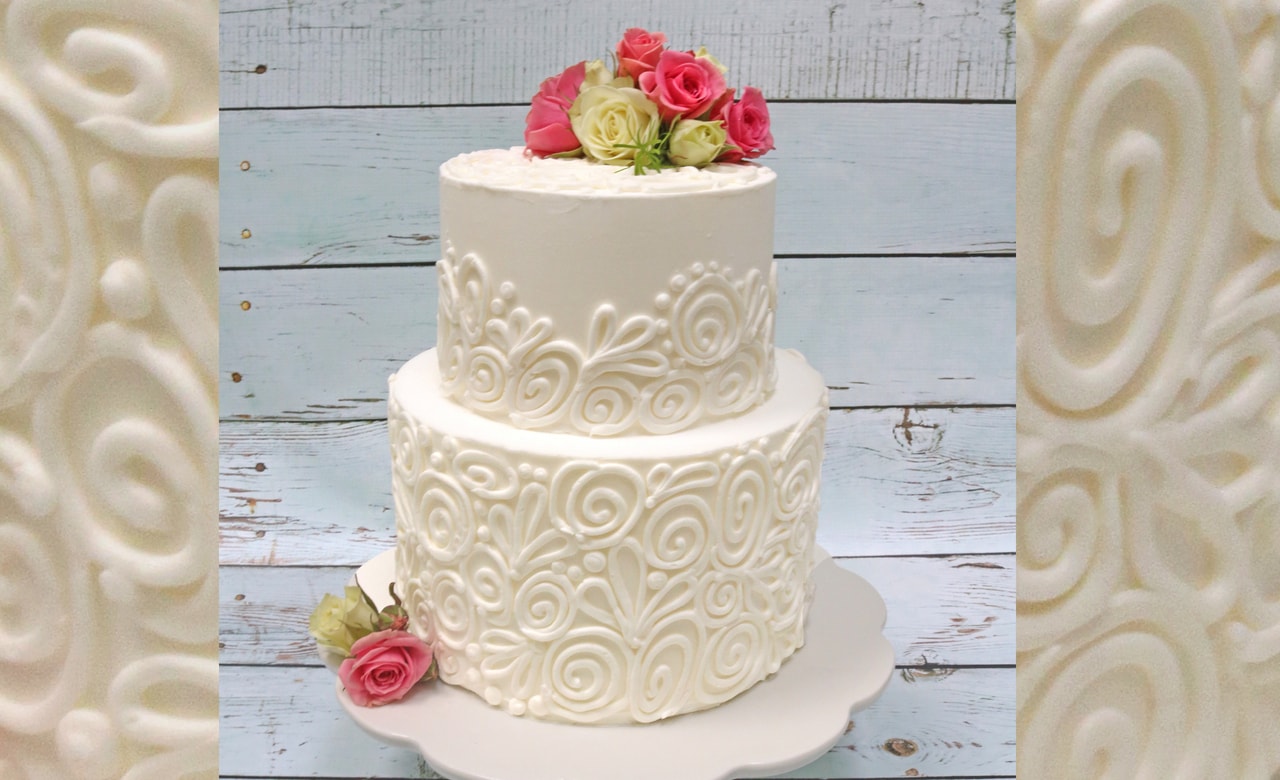 Materials:
The tiers that I decorated in this tutorial are 8 inch and 6 inch. (The bottom tier is about 5 inches high and the 6 inch is about 4 inches high).
They are frosted with our fluffy vanilla buttercream recipe and as usual, each tier is on it's own cardboard cake circle cut to the size of the cake.
The top tier is supported by 4 bubble tea straws beneath it which are cut to the height of the bottom tier. We also chill our tiers until the buttercream is firm before stacking.
Vanilla Buttercream of choice
Piping tip 6 (We used Ateco brand)
Fresh Flowers- We used mini roses. (Make sure that the flowers used are non-toxic)
Fresh Flowers on Cakes
**You can find out from research online or from your local florist if your flowers are safe to place onto the cake. Even if they are safe, if you are unsure if they have been treated with anything, you can gently wash and dry (as usual) and place a small barrier of parchment paper beneath which will not be noticeable.
As I mentioned in the video, these roses did not have a water source. Roses generally hold up very well for several hours.
Ours still looked good on the cake after 6 hours at room temperature. However, water picks or oasis foam are recommended for flowers that either don't hold up as well or that will be on the cake for a very long time before the event.
More Cakes with Buttercream Scrollwork
Elegant Piping and Bow Tutorial
Easy Buttercream Cornelli Lace
Enjoy the Tutorial!
Thanks so much for stopping by! If you give this style of pretty buttercream piping a try, we would love for you to share a photo or comment below!