EEEk! Halloween is just around the corner, and we are SO excited to share a roundup of the BEST Halloween Cakes, Tutorials, Recipes, and Ideas with you!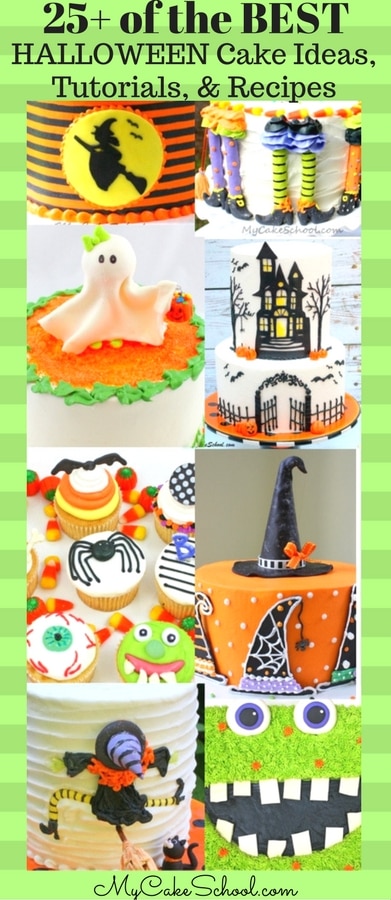 We've created a collection of festive, funny, cute, and spooky Halloween goodies over the years, and today we're going to highlight our favorites as well as fabulous Halloween ideas from other pages!
I love kid-friendly, simple Halloween cakes and sweets! No matter what your skill level of cake decorating, you are sure to find something in this roundup that will make you the hero of the Halloween party. Let's dive right in! Monster Meringues Cake- A Free Cake Decorating Video Tutorial!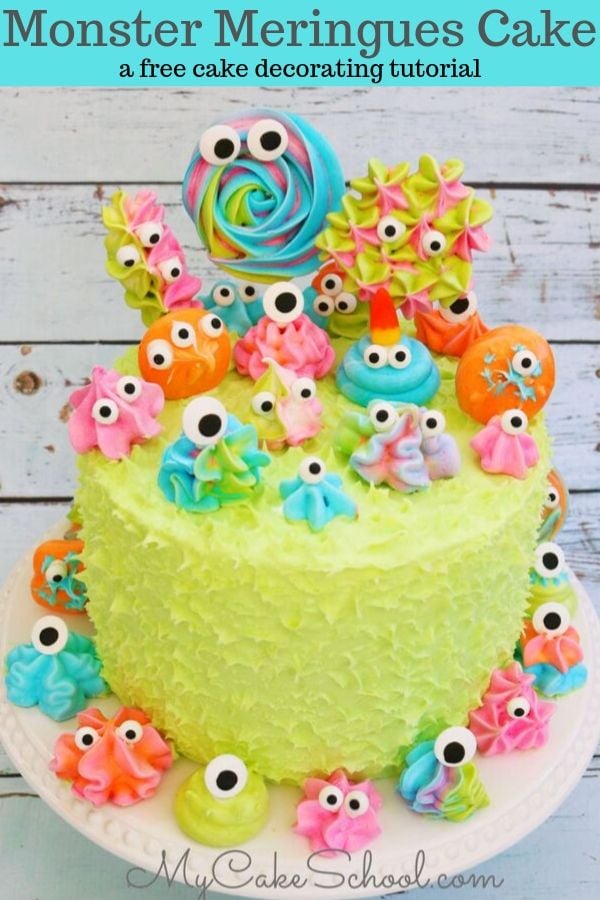 Speaking of Monsters, here's another FUN one from our Free Cake Tutorial section! This Pretzel Monster Cake is so easy to make and can be easily created with melted candy melts, colorful sprinkles, and pretzels! These decorations are not only fun to look at, but fun to eat too! Hop over for a quick tutorial!: Pretzel Monster Cake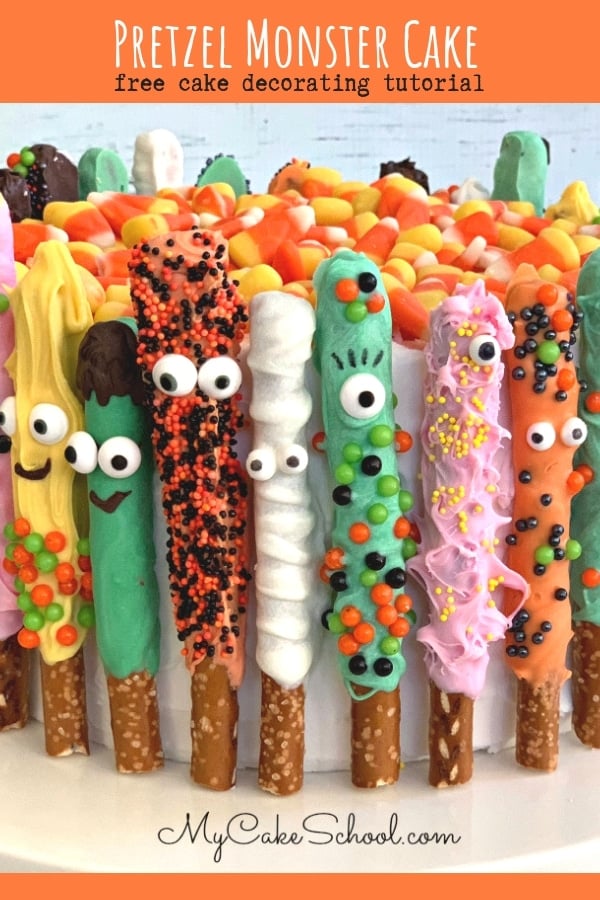 Next up, a little ghost with balloons! This fun little cake is the perfect combination of cute & spooky! Just right for kids' Halloween parties. This is from our member cake section- find it here!: Ghost with Balloons Cake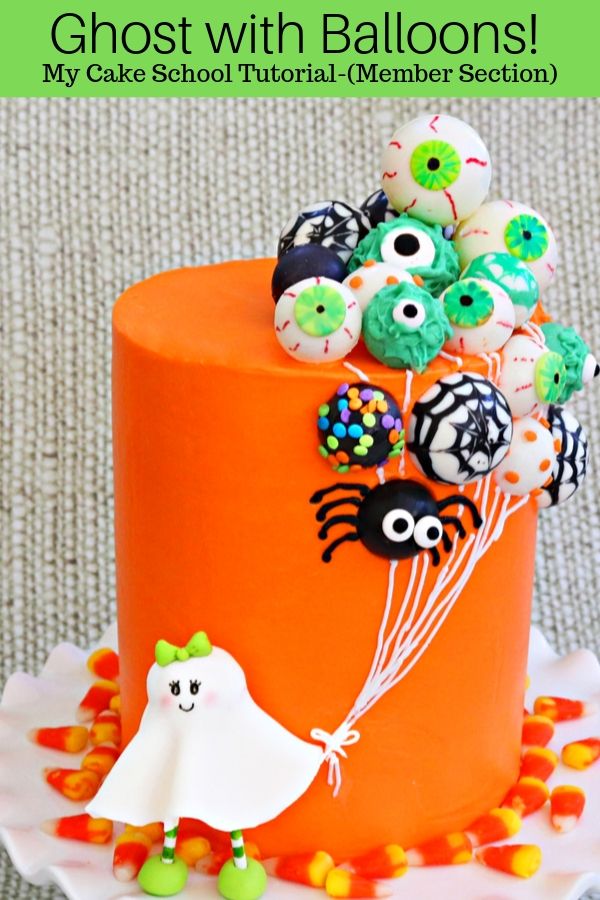 Next up is a super cute Halloween cake from our member cake video tutorial section! Three adorable black cats are the stars of this sweet cake! Black Cat Halloween Cake Video Tutorial (Member Section)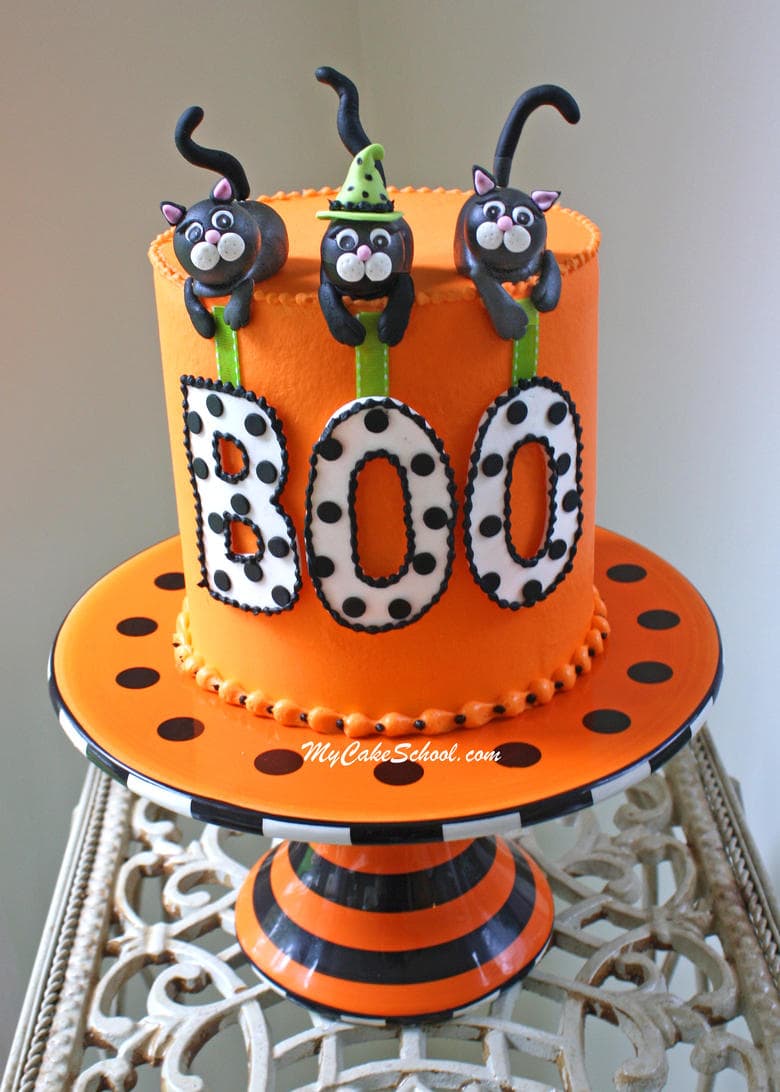 Next, our funny and super easy Monster Bundt Cakes! There's just nothing simpler than these designs– you can find our free cake video tutorial for these silly monsters here!: Monster Bundt Cake- Free Video Tutorial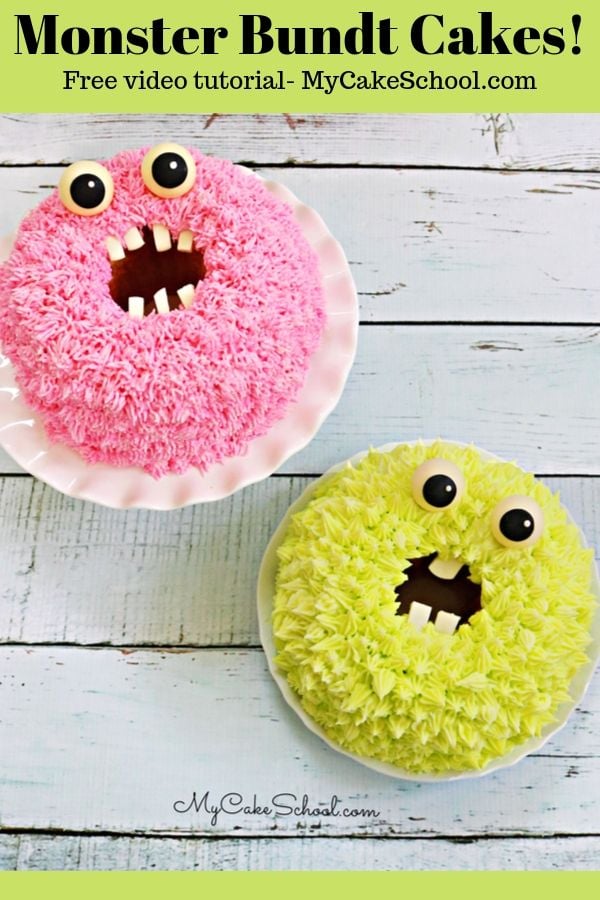 Here's an old favorite of ours from years ago but we still love this sweet Ghost Topper & Pumpkin patch Tutorial! Find the free tutorial here: Ghost Topper Cake Tutorial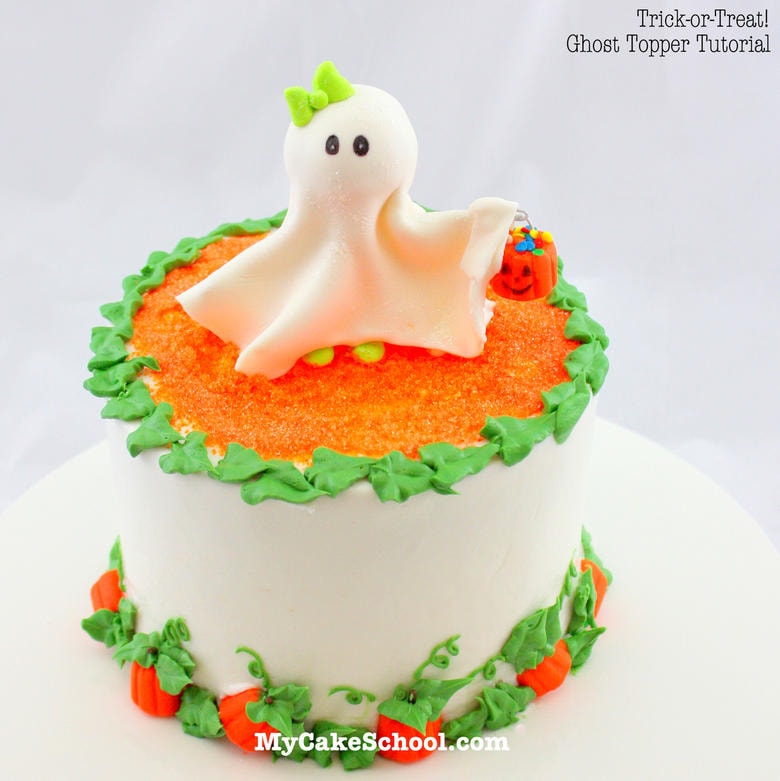 Next, we have an fun and CREEPY Giant Spider Cake Topper! This spider is so simple to make, and the large size adds an instant wow factor! Keep it in mind for your Halloween Party Cakes! (This is from our member cake video tutorial section)- Giant Spider Cake Topper Tutorial (member section)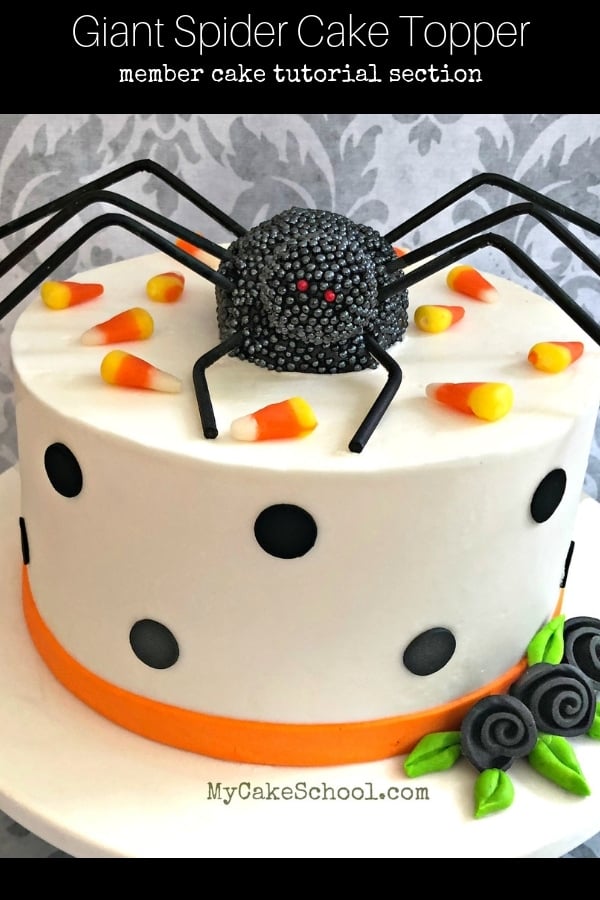 So creeeeepy! I'm loving this creative Strawberry Monster Cake Design by SayitwithCake.org!!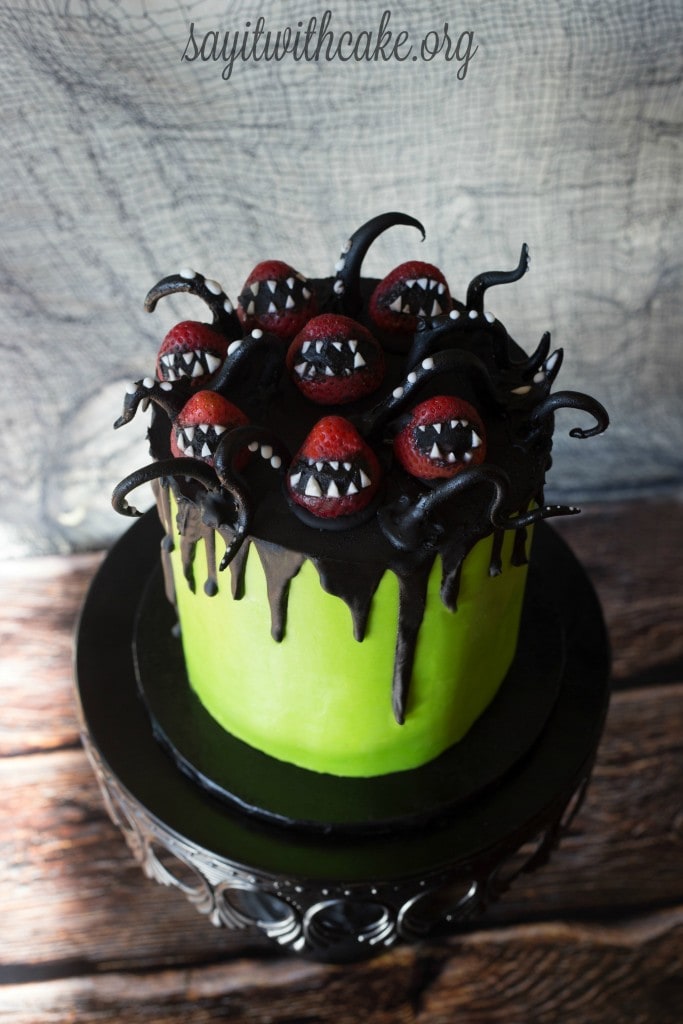 Halloween Cupcakes! These fun designs are great for all skill levels of cake decorating! Pick and choose from your favorites (or make them all)! Here's a link to our free tutorial: Halloween Cupcake Tutorial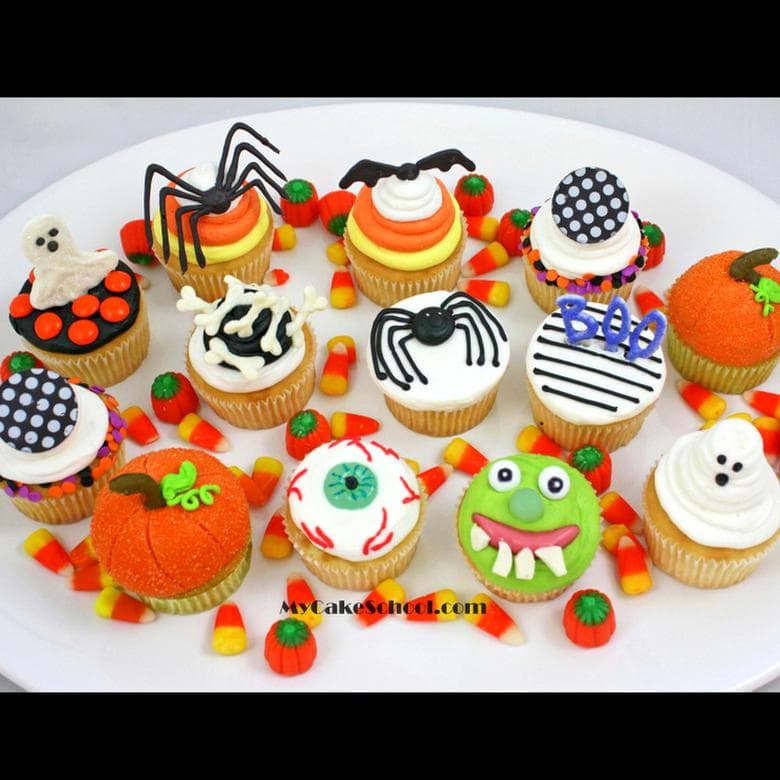 These Mini Monster Whoopie Pies by MelanieMakes.com are ADORABLE!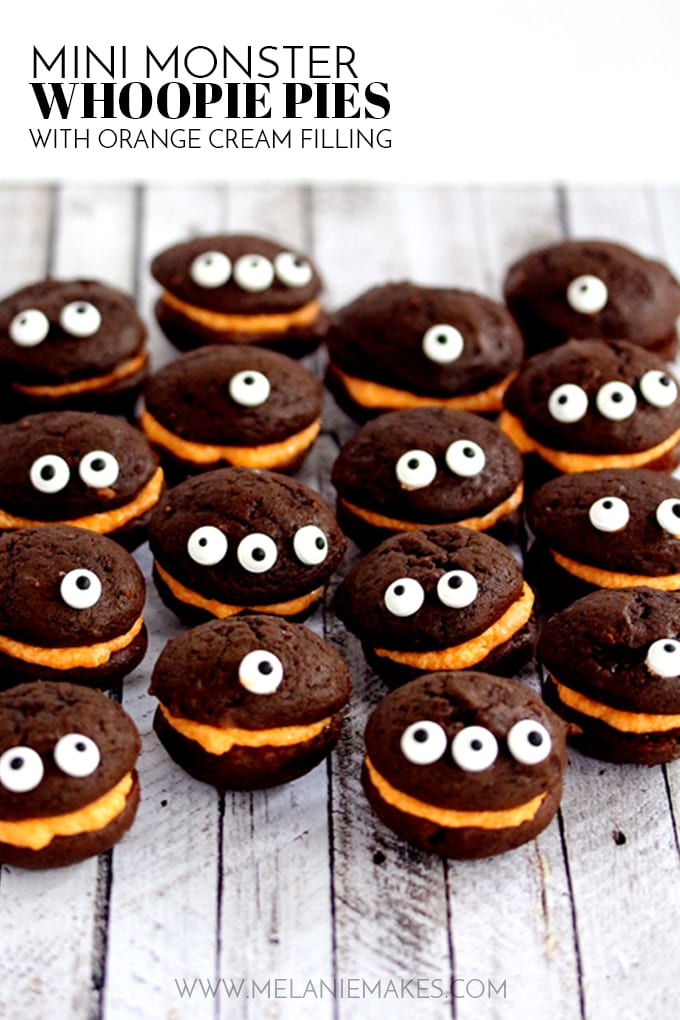 Ooooohhh…now for our FAVORITE Pumpkin Spice Cake Recipe! Keep this moist & delicious pumpkin cake in mind for Halloween and Thanksgiving gatherings!: Homemade Pumpkin Spice Cake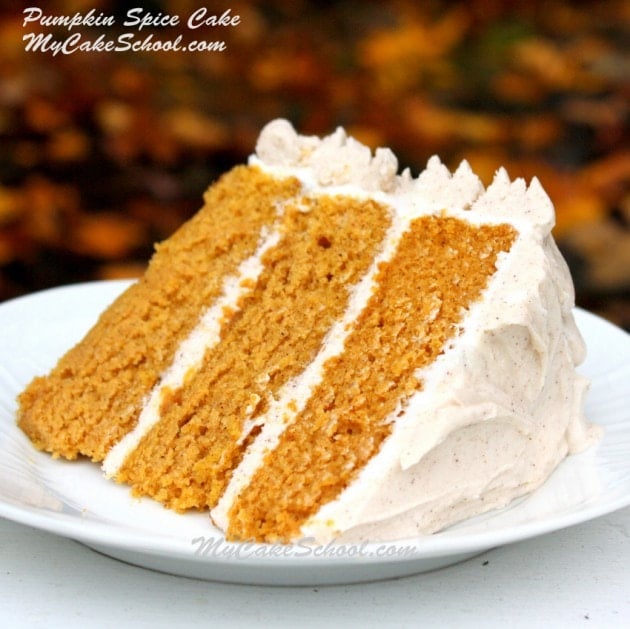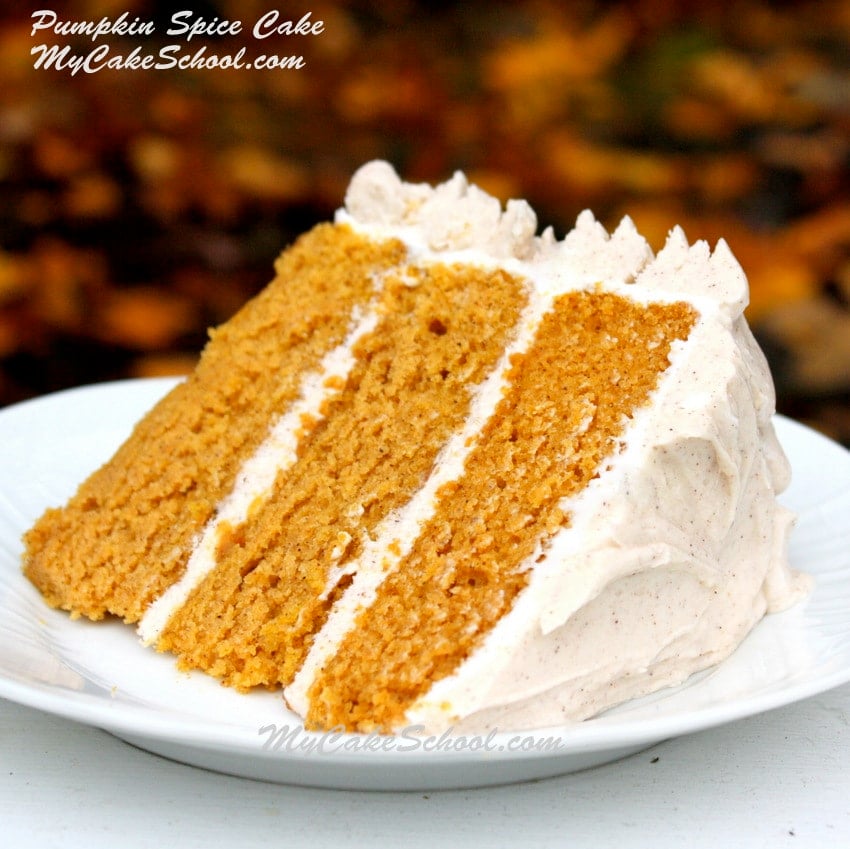 I just love owl themed sweets and this CUTE Owl Cupcake by InsideBruCrewLife.com is no exception! So simple and adorable! Find the tutorial here: Reese's Owl Cupcakes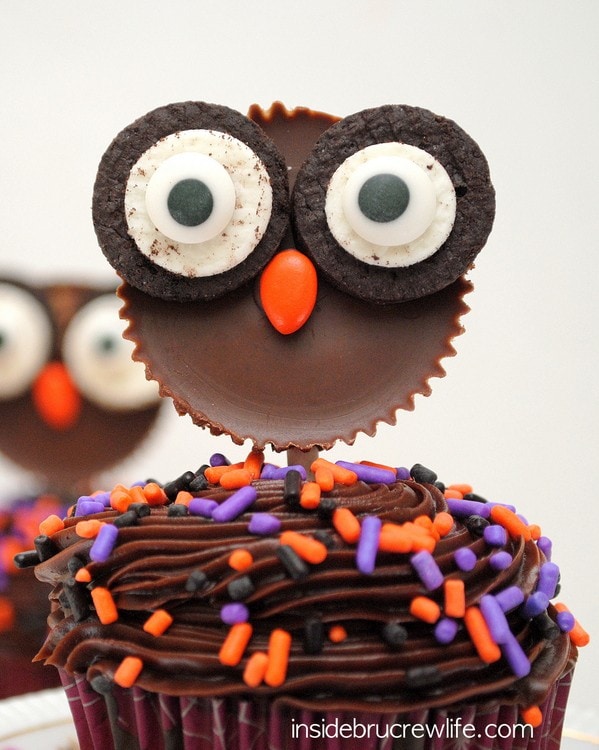 Next up is a cake from our Member Cake Video Section– A fun buttercream striped cake with a fondant witch silhouette!: Striped Witch Silhouette Cake -Member Video Section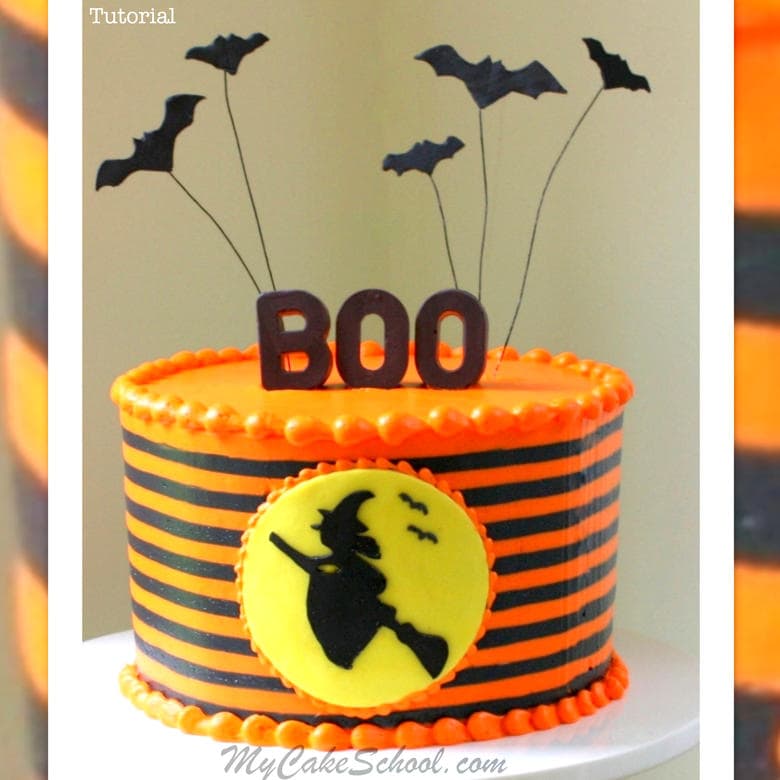 Cute and easy Witches Brew Cupcakes by House of Yumm! I'm loving those green bubbles!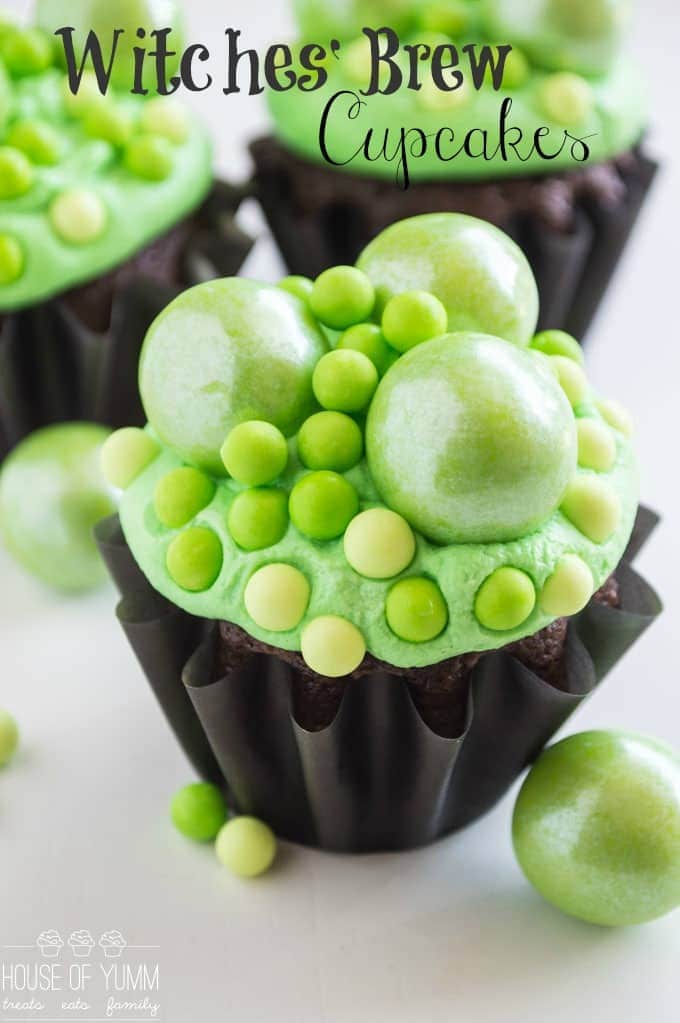 More creepiness! This chocolate spider cake is going to give me nightmares–I can hardly stand to look at it (but the spiders are kinda fun to make and super easy)! Find the free tutorial here: Chocolate Spider Cake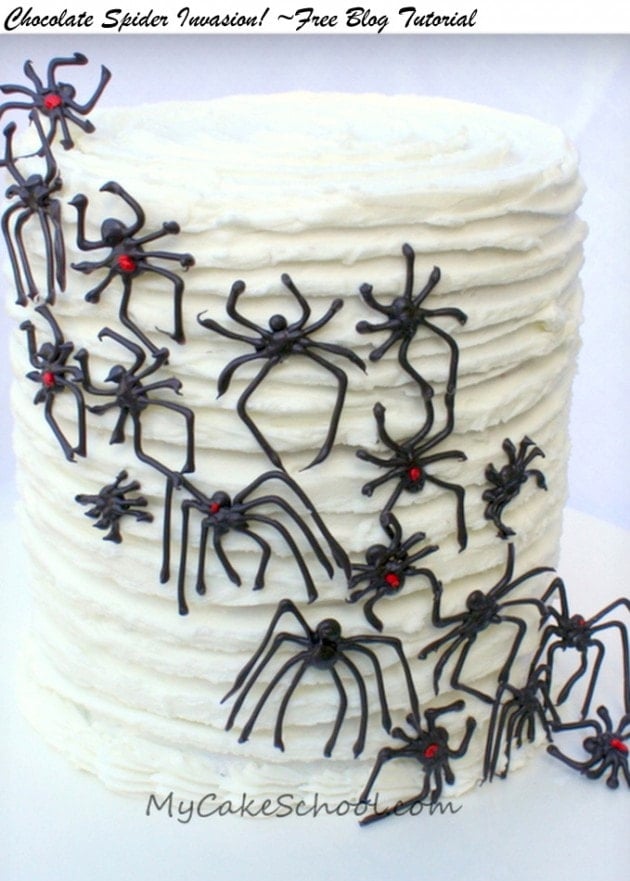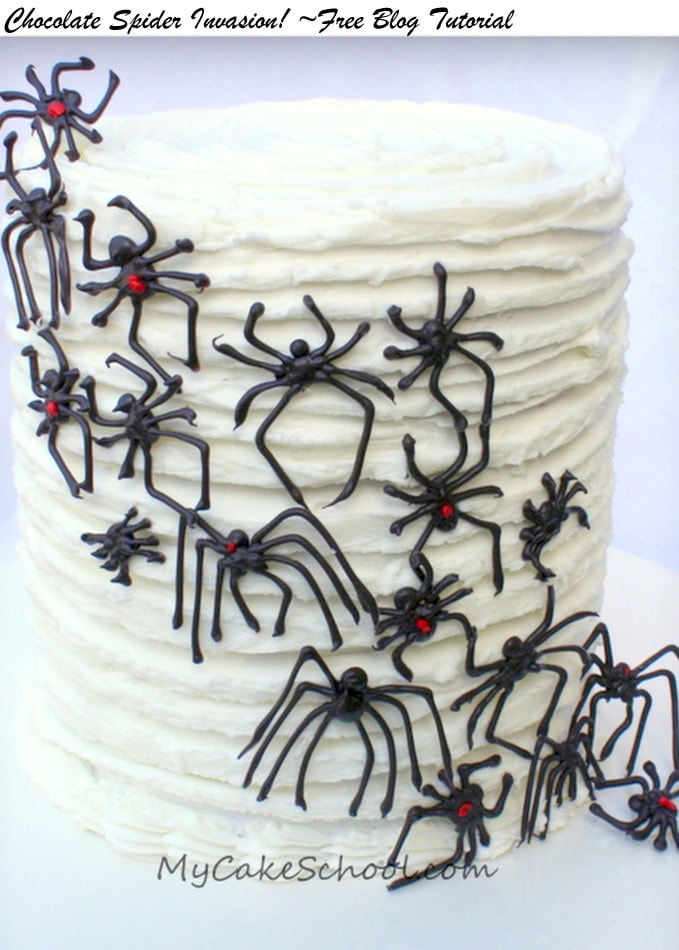 How CUTE is this Halloween Candy Bark? The tutorial couldn't be simpler! Find it here on JustaTaste.com!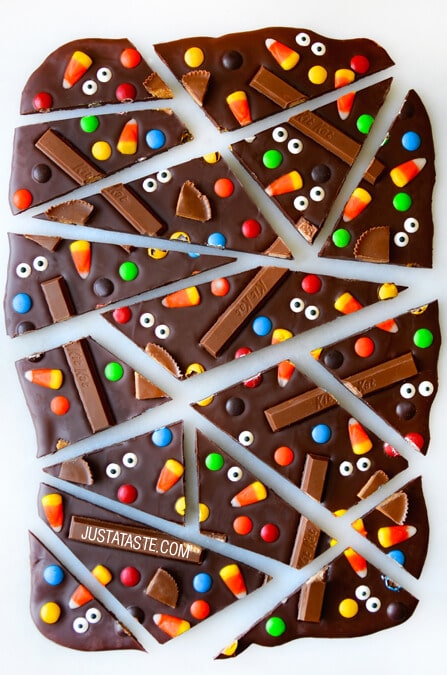 I can never resist a cake that involves striped witchy legs! This cake is an old favorite of ours, and would make the perfect centerpiece on your Halloween dessert table! Find our free tutorial here: Park Your Brooms and Let's Party! Witch Cake Tutorial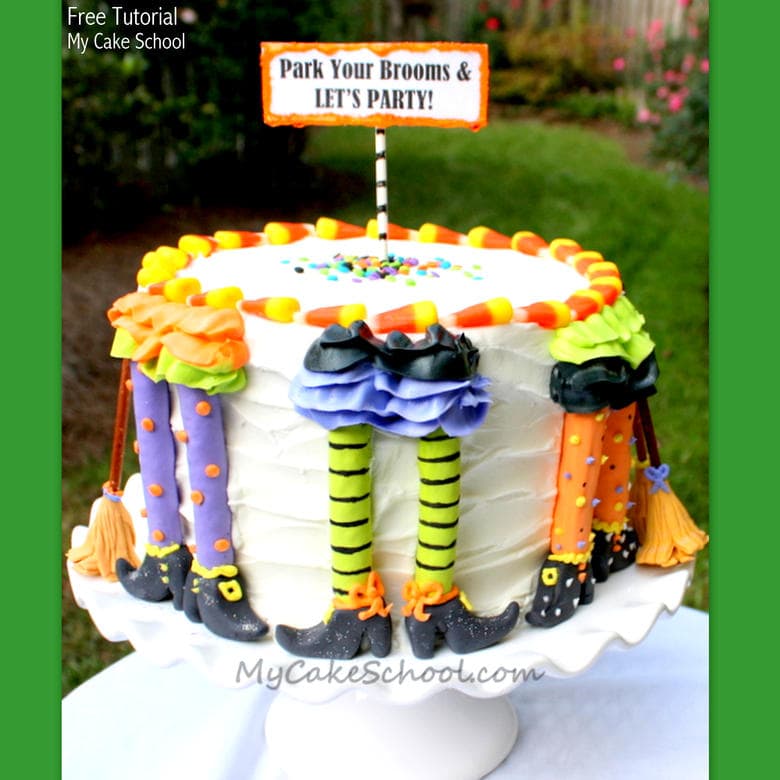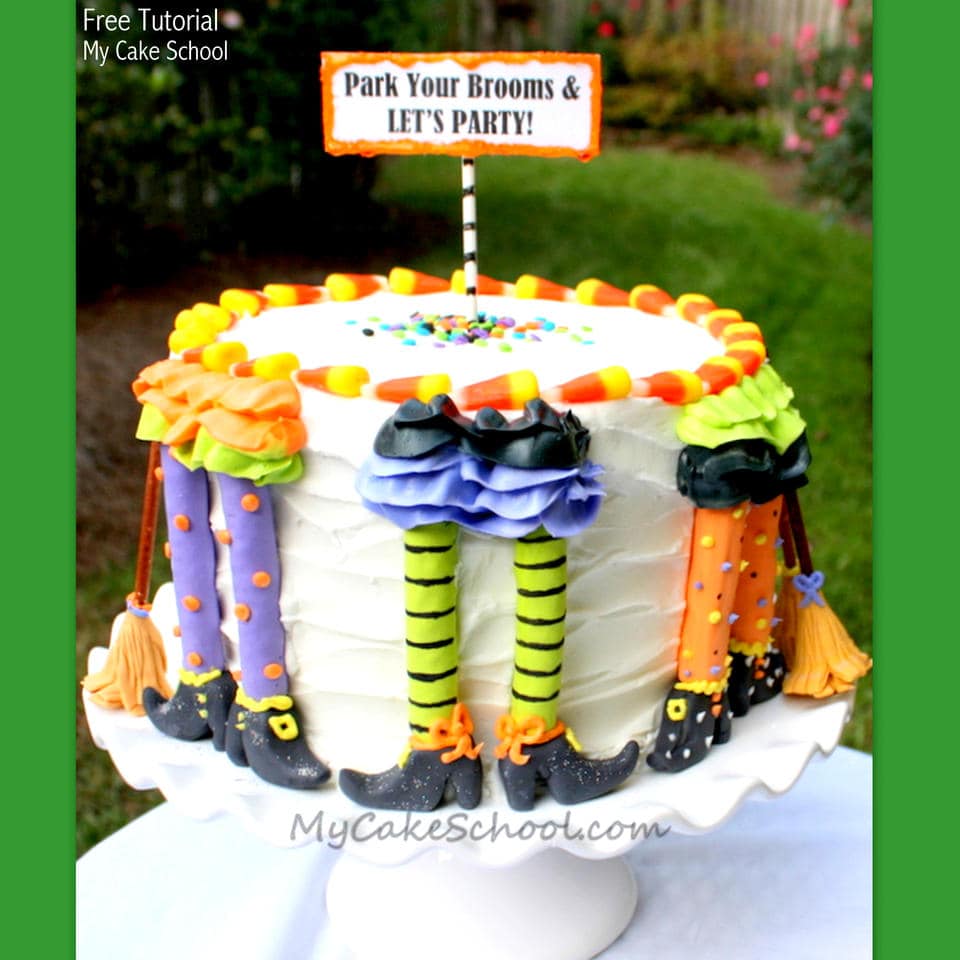 So much fun! Love these simple, funny ghost cupcakes by LollyJane.com!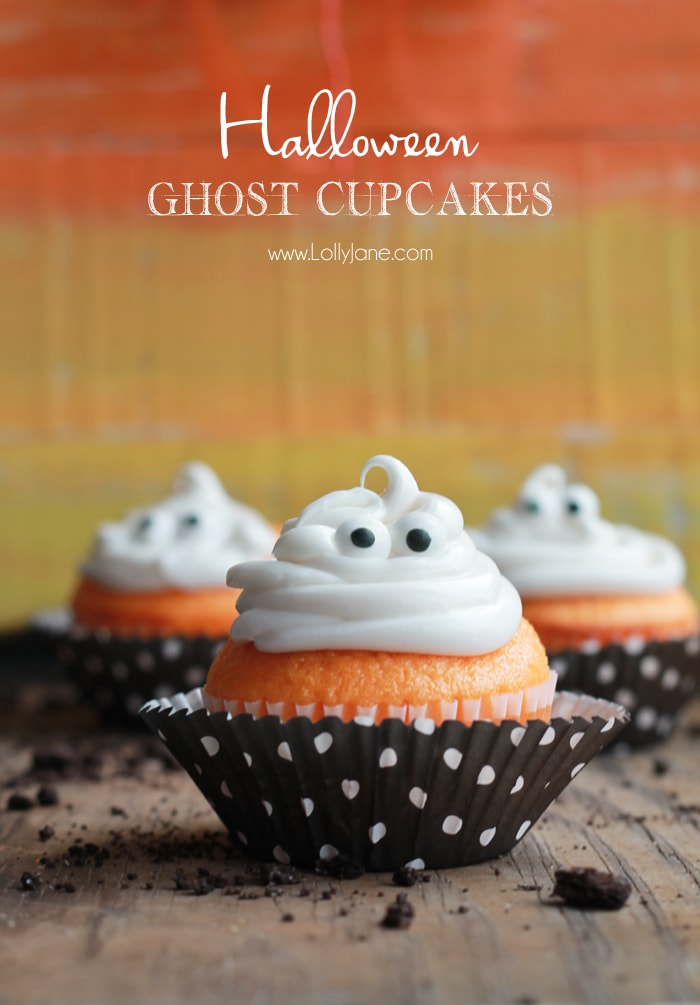 This Clumsy Witch has been flying into cakes all over town! Find out how to make this funny, super simple cake design in our free tutorial!: Clumsy Witch Cake Tutorial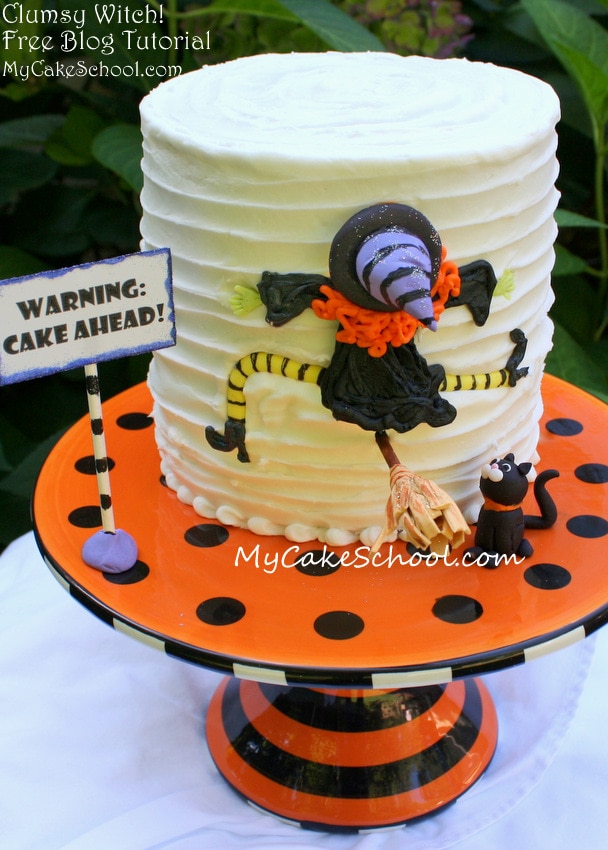 Eeeek! Bones! Here's a fun idea (featuring bone meringues) by Domestic Gothess!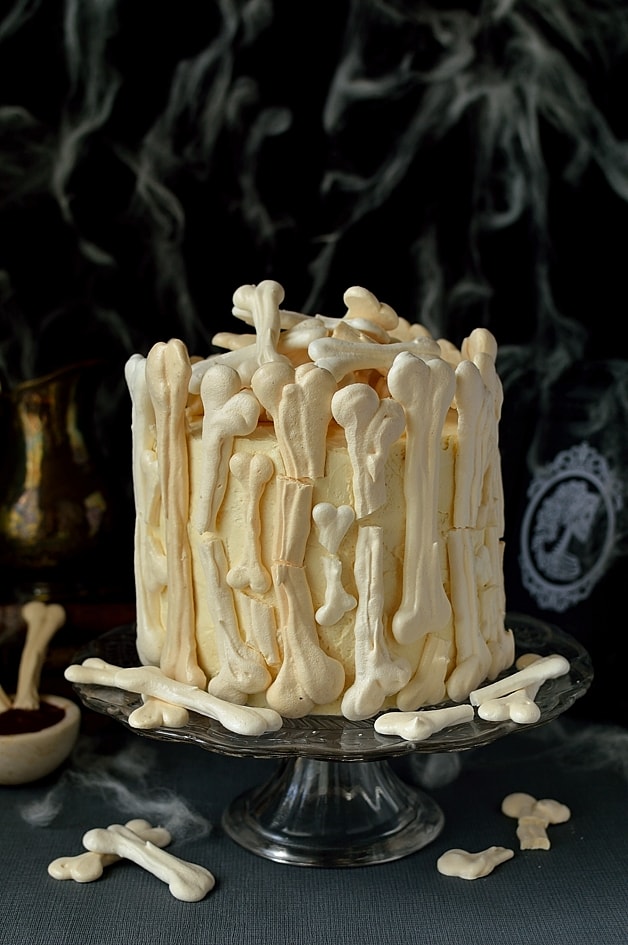 These funny little guys are perfect for young birthdays and Halloween Parties! What I love about monster cupcakes is that anything goes. Grab some buttercream and a handful of eyeballs and have fun with it!
Find our free tutorial here: Free Monster Cupcake Tutorial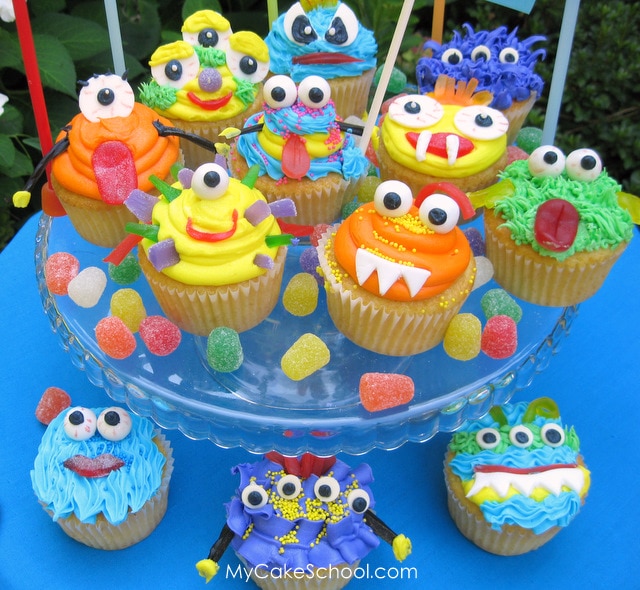 EASY and adorable Monster Eye Cake Tutorial by Carrie Sellman of The Cake Blog! Kids would love to help with this one, so simple!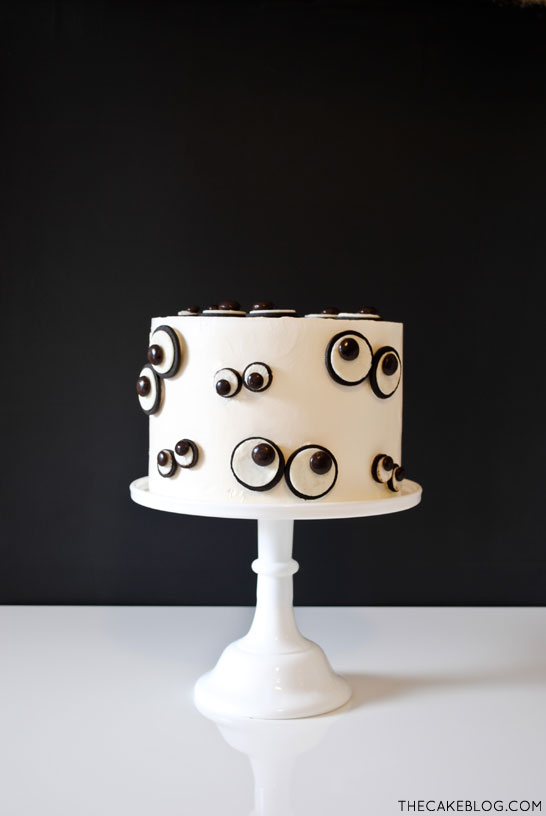 Learn to make a dramatic cauldron cake topper for your Halloween cakes in our free tutorial! Witch Cauldron Cake Topper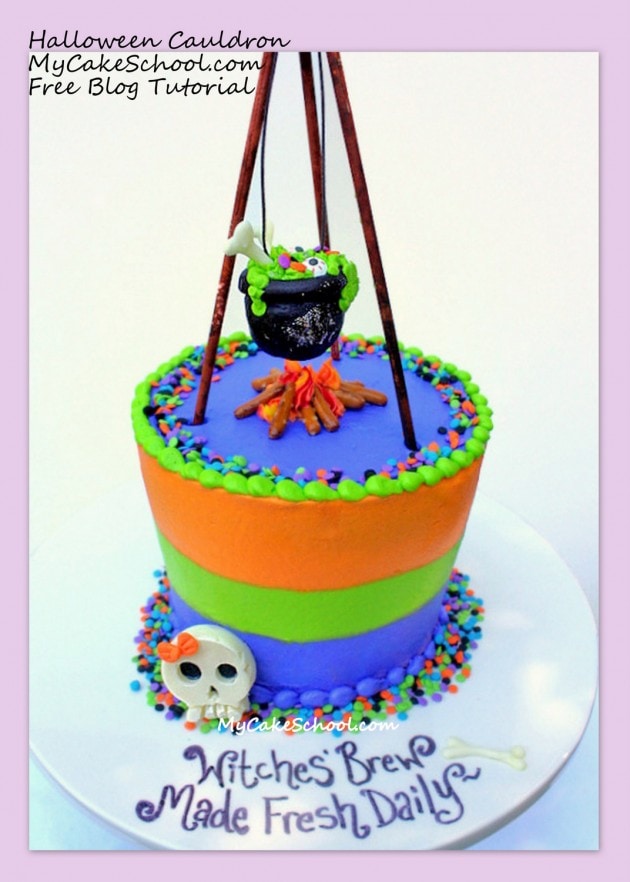 Another super simple idea that I just LOVE is this funny Spooky Eyeball Cake by Betty Crocker!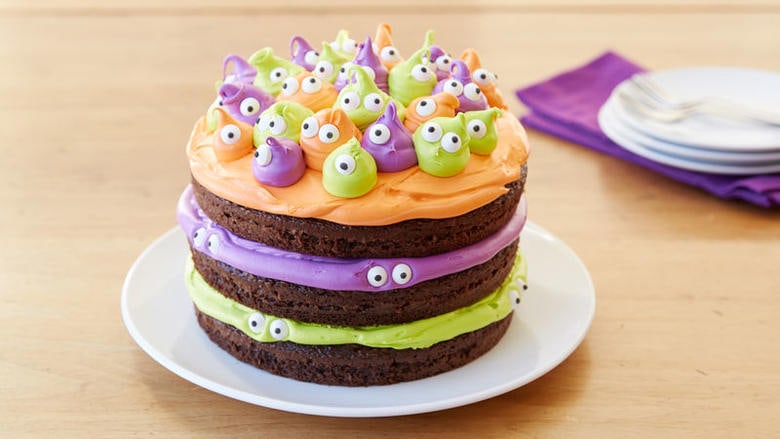 As much as I hate spiders, I have to admit that these little guys are kinda cute! We'll also show you how to pipe a buttercream spider web & sweet ruffle border in this free video tutorial! : Halloween Spider Cake Video Tutorial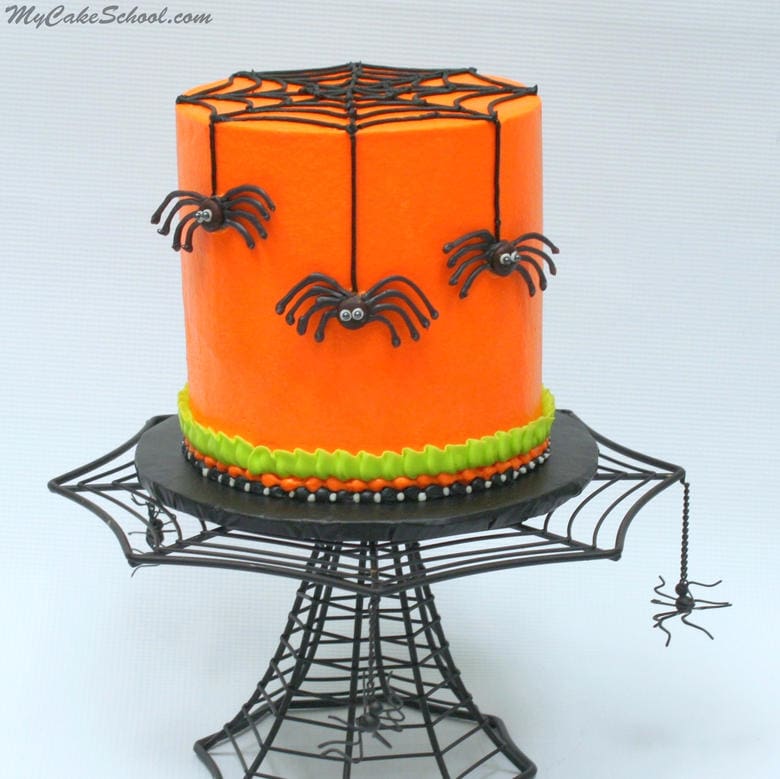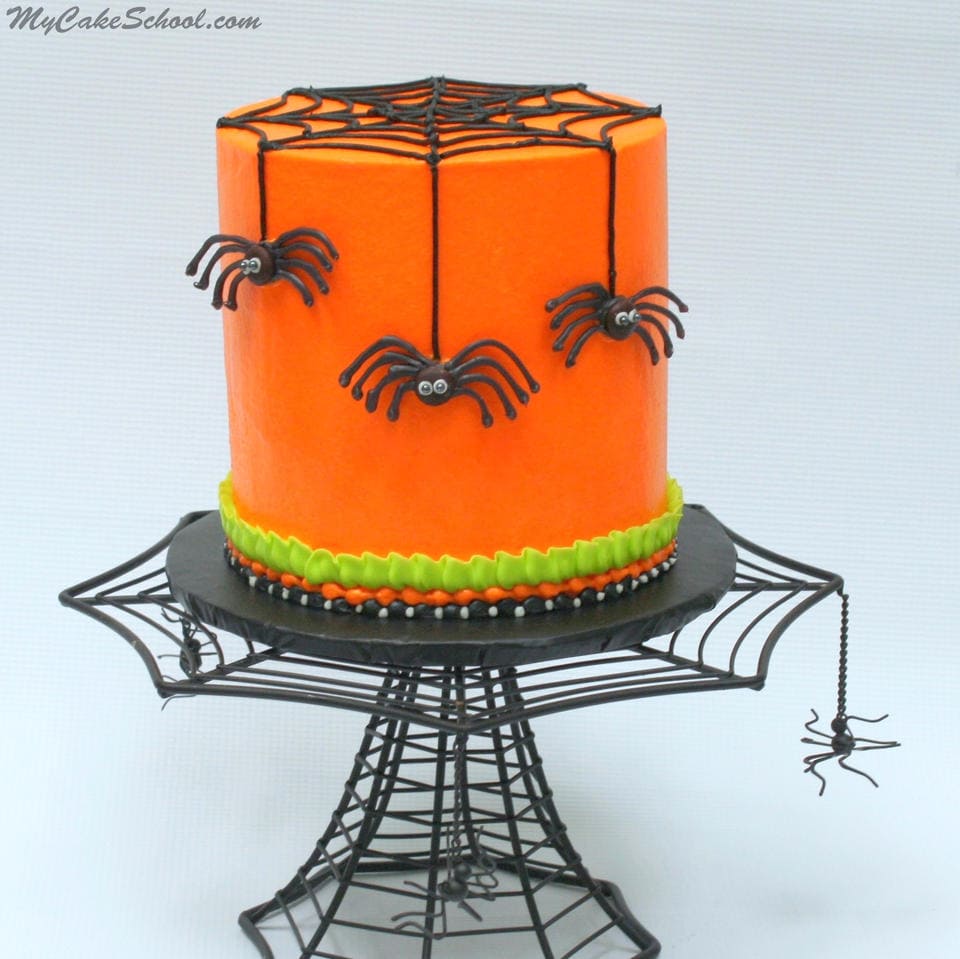 Yummmm…Here's one of our newest cake recipes for fall. This Pumpkin Spice Latte is a heavenly combination of pumpkin, spices, and espresso! SO good. Find the recipe here: Pumpkin Spice Latte Cake Recipe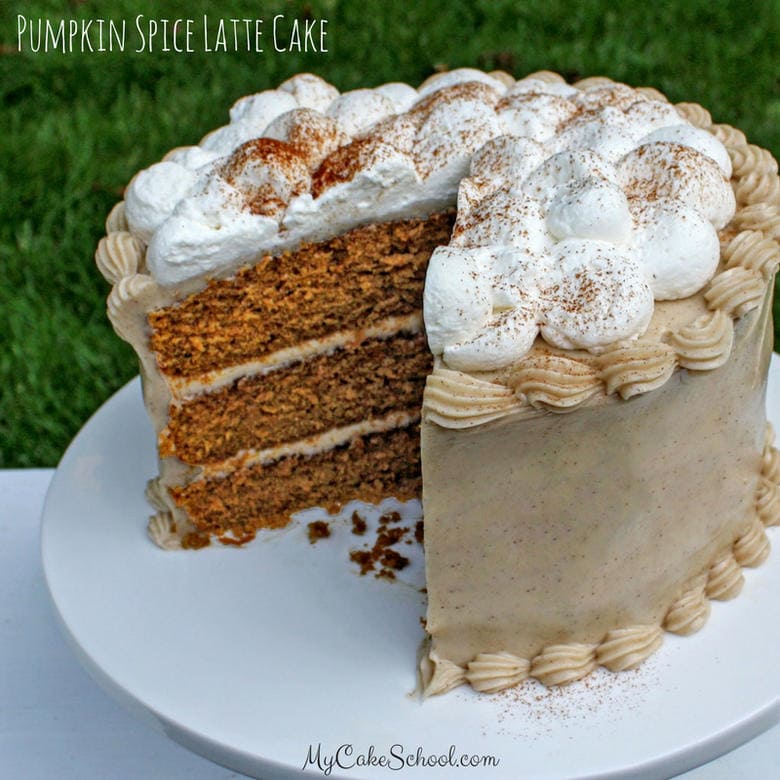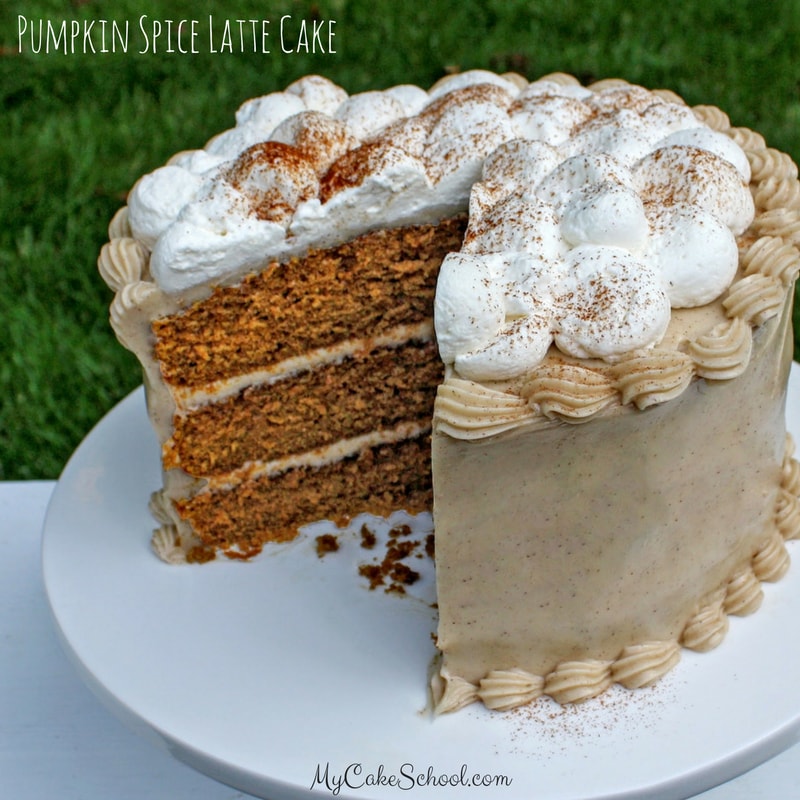 Here's a favorite from our Member Cake Video Section! This spooky cake features a fondant haunted house silhouette with piped trees, bats, and gate. Haunted House Cake- Member Video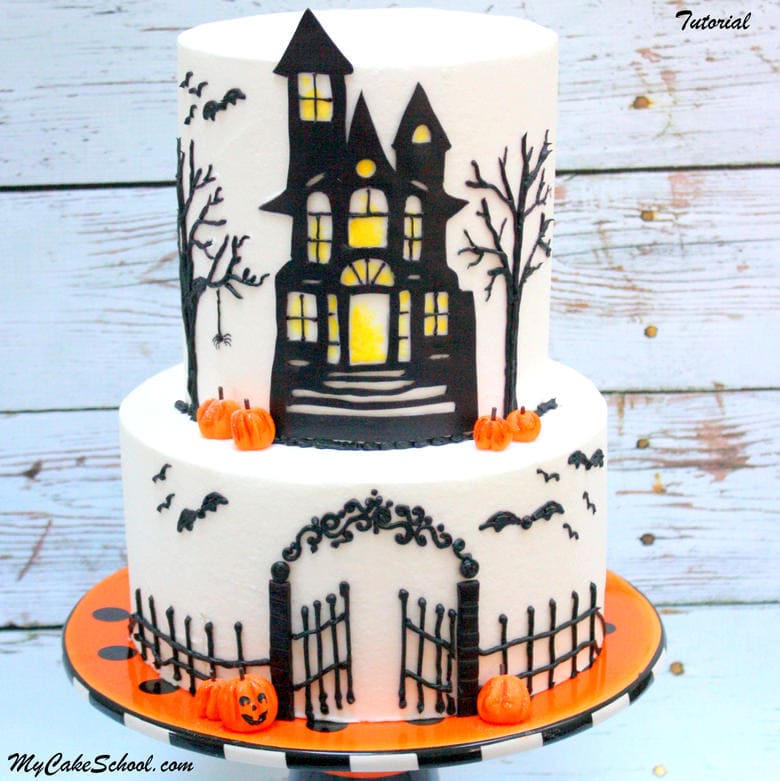 Awwww….Happy Halloweenie! This is a great one for kids' parties or for the dog lover in your life! It's from our free cake video tutorial which you can find here: Happy Halloweenie Cake- Free Video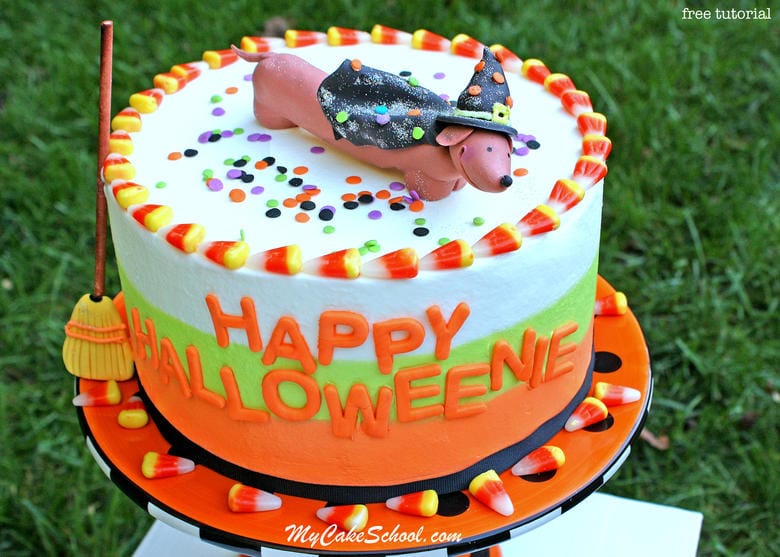 This Monster Sheet Cake could not be easier to make! Kids will love this one! Check out our free video tutorial here: Monster Sheet Cake- Free Video!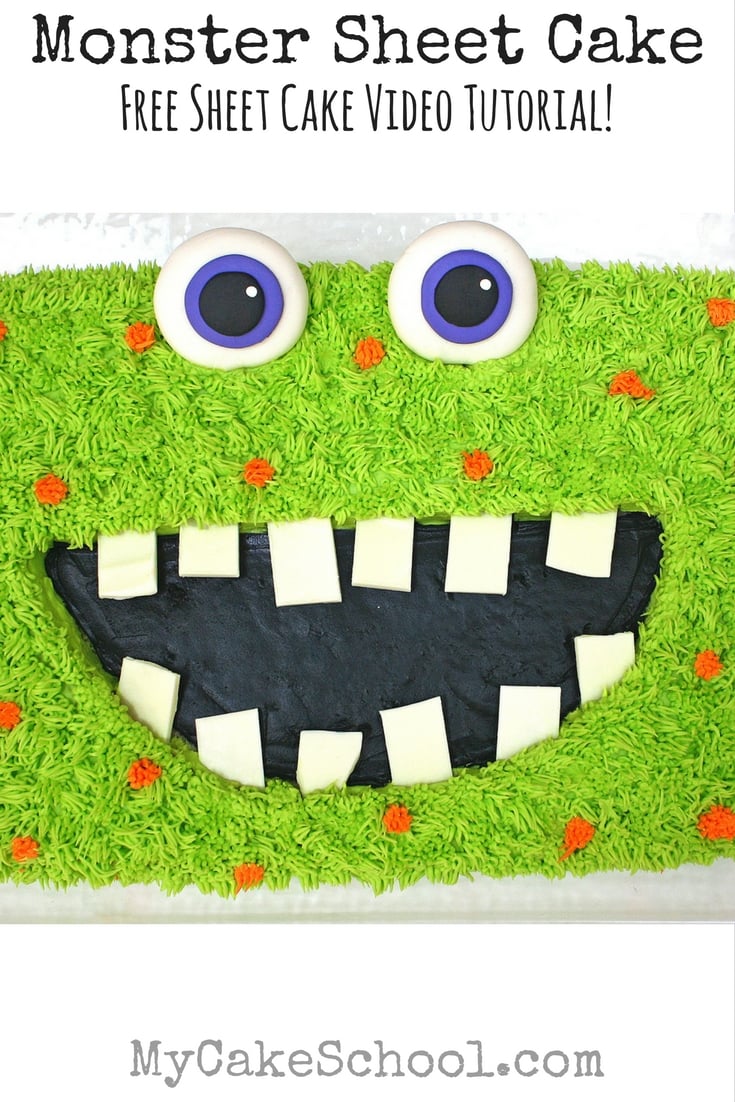 Next, Your Cup of Cake has figured out how to make skeletons cute! Such a fun little Halloween cupcake tutorial!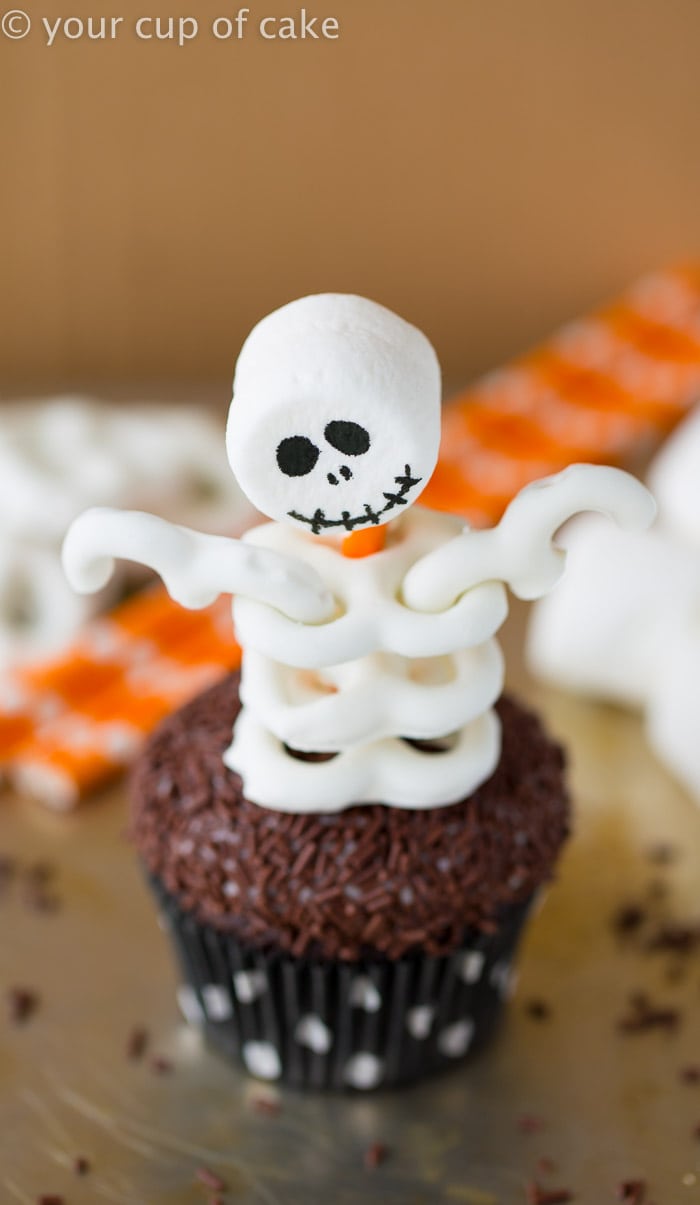 Now something for the Disney fans! I LOVE these creative, adorable Mickey sugar cookies by the Partiologist! There are SO many fun designs to try.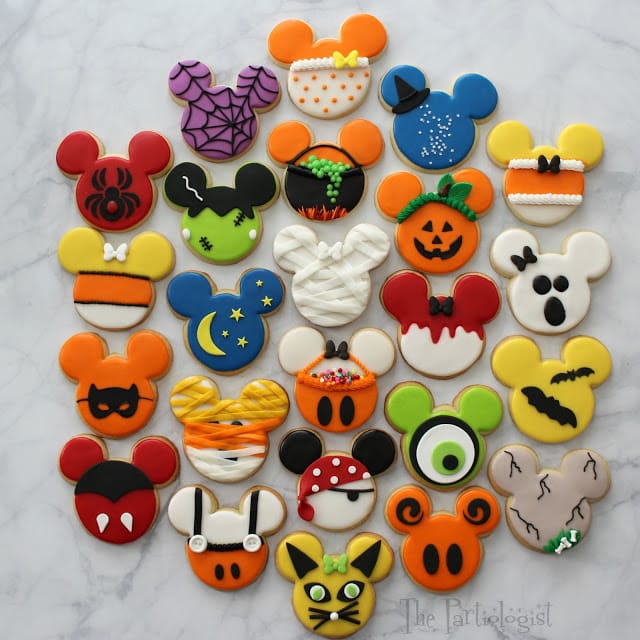 Learn how to make beautiful Pumpkin Cake Toppers in this free tutorial! Whether you're feeling a little fancy, or are going for a more natural pumpkin color scheme, these pumpkins always look impressive.
Nobody would guess how simple they are to make! Free tutorial: Pumpkin Cake Toppers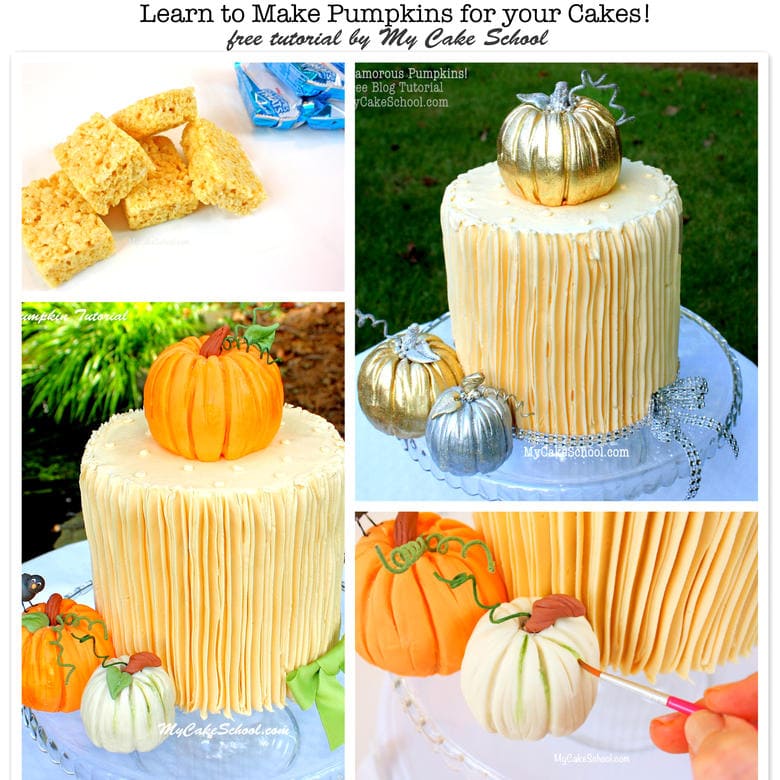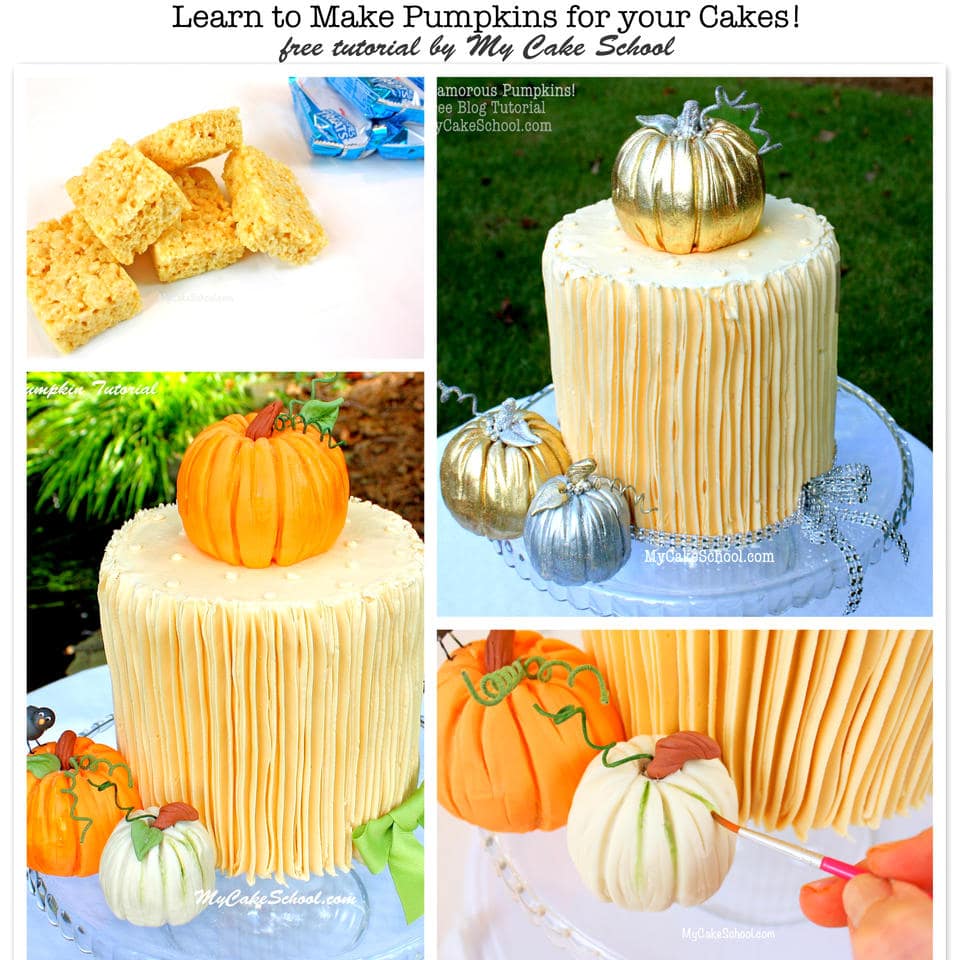 Next up, it's not cake but these Rice Krispie Treat monsters by One Little Project are too cute not to share! Have you noticed that I love google-eyed desserts?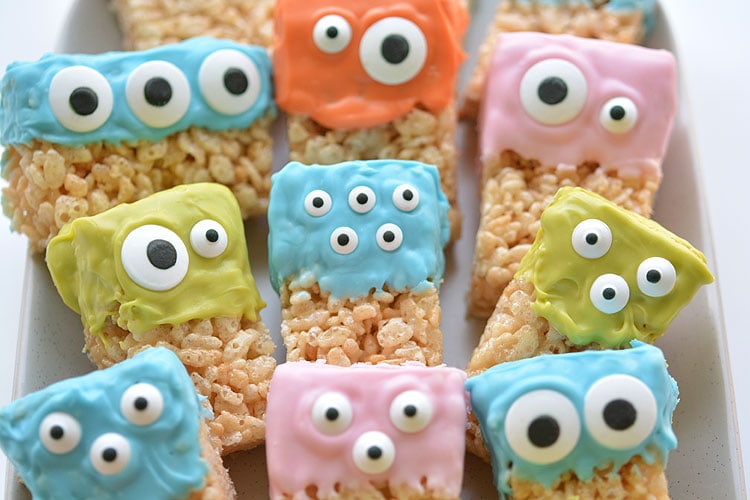 This Red Velvet Cake is a great recipe to keep in mind at Halloween! I love Red Velvet Cake year-round, but a spooky cake with red velvet inside sounds perfect! Plus, any excuse to make Red Velvet Cake works for me! We have a couple of Red Velvet Cake options in our Recipes section–one scratch red velvet, one Doctored Cake Mix Red Velvet, and then a Red Velvet Cupcake Recipe! Enjoy!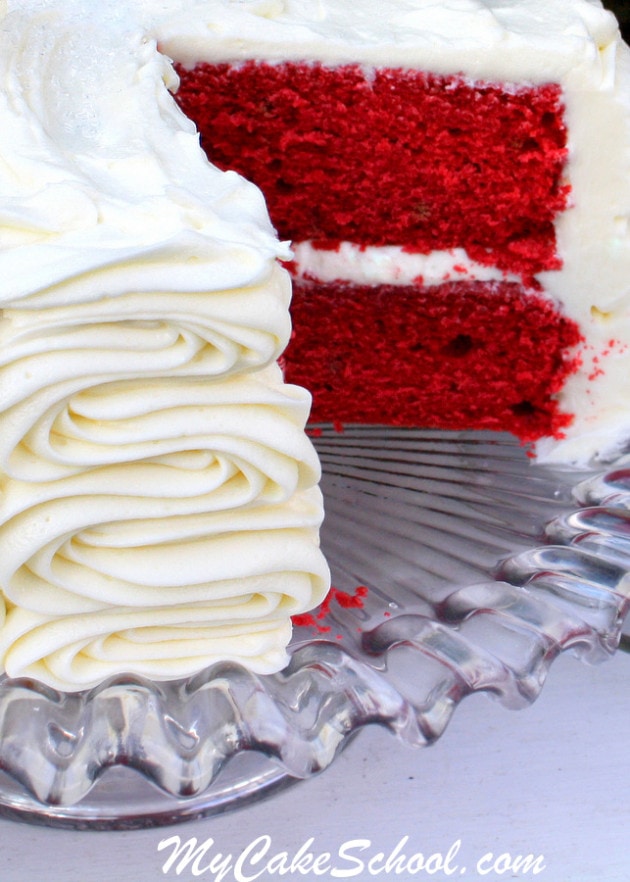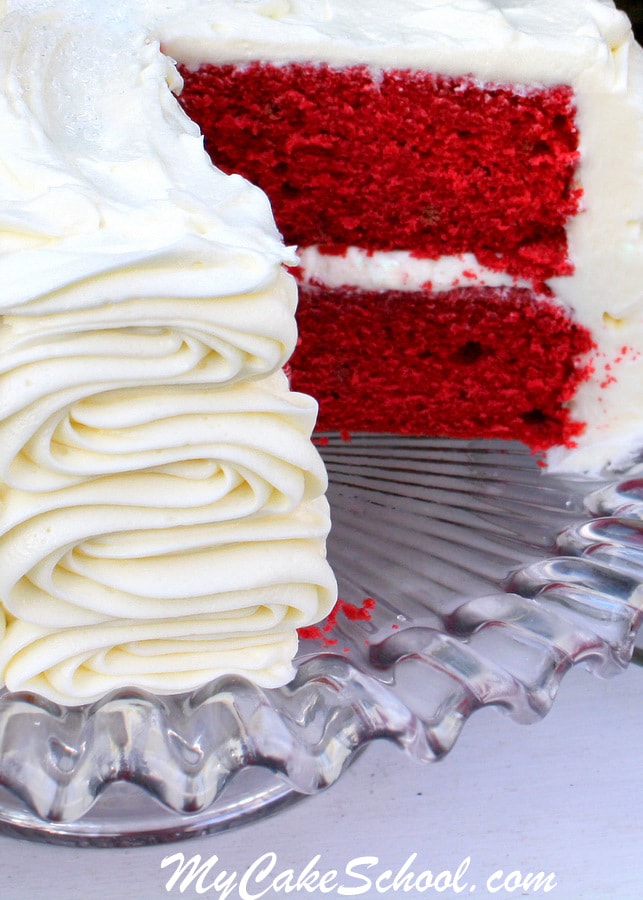 Here's a cute Witch Hat themed free tutorial, featuring witch hat decorations and a 3-D Witch Hat Cake Topper! Witch Hat Cake- Free Tutorial . The topper is super easy and could be used for a number of Halloween themed cakes!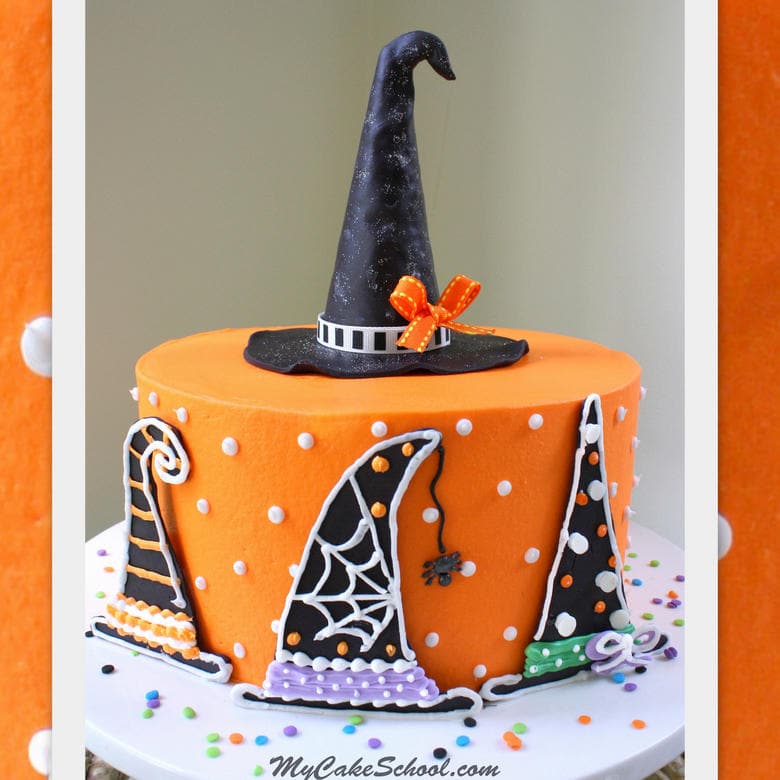 Thank you for stopping by! We hope that you found a little spooky inspiration for your Halloween desserts!