Pumpkin Spice Cake~Doctored Cake Mix
Today I'm going to share an amazingly moist and flavorful doctored cake mix Pumpkin Spice Cake recipe!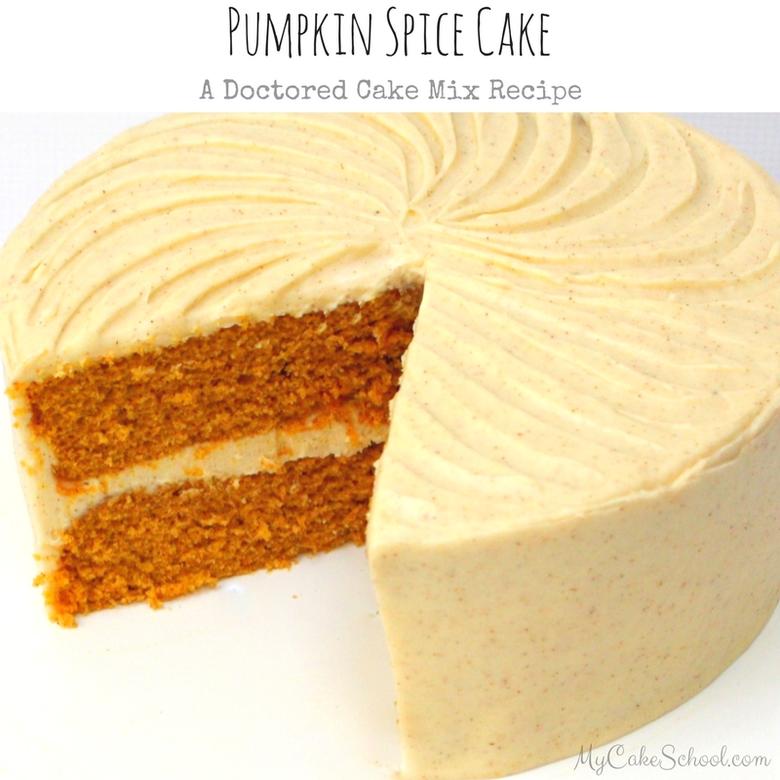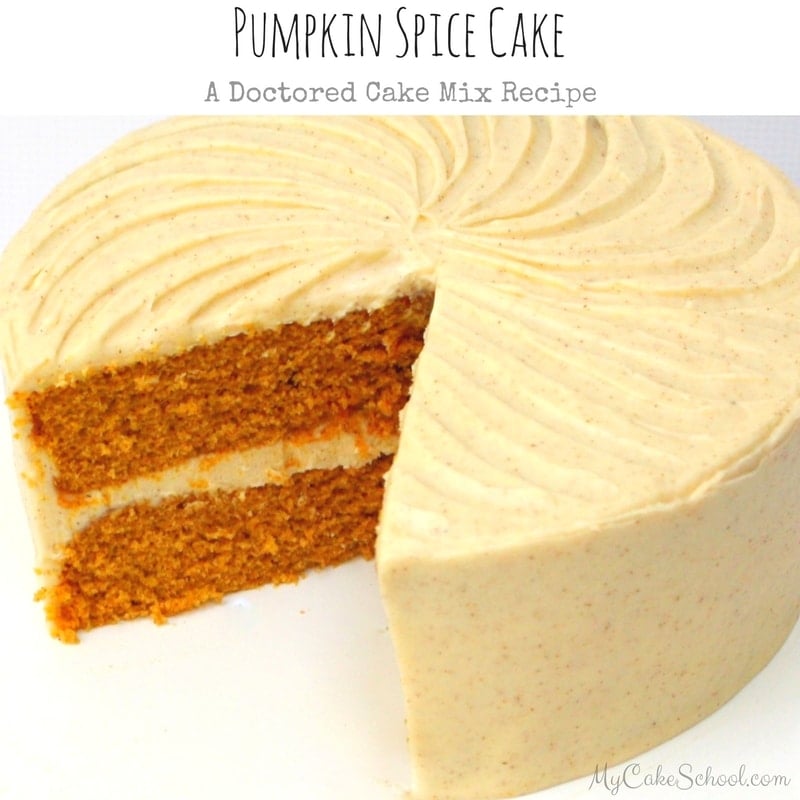 Every year, as summer draws to a close and the temperatures begin too cool off, I start to crave all things pumpkin and spiced!
There's such a coziness around these fall flavors. In fact, I think that we should call them snuggly flavors because one bite or sip of spiced or pumpkiny goodness just makes you want to snuggle up in a warm, fluffy blanket and call it a day. Ahhhhhh....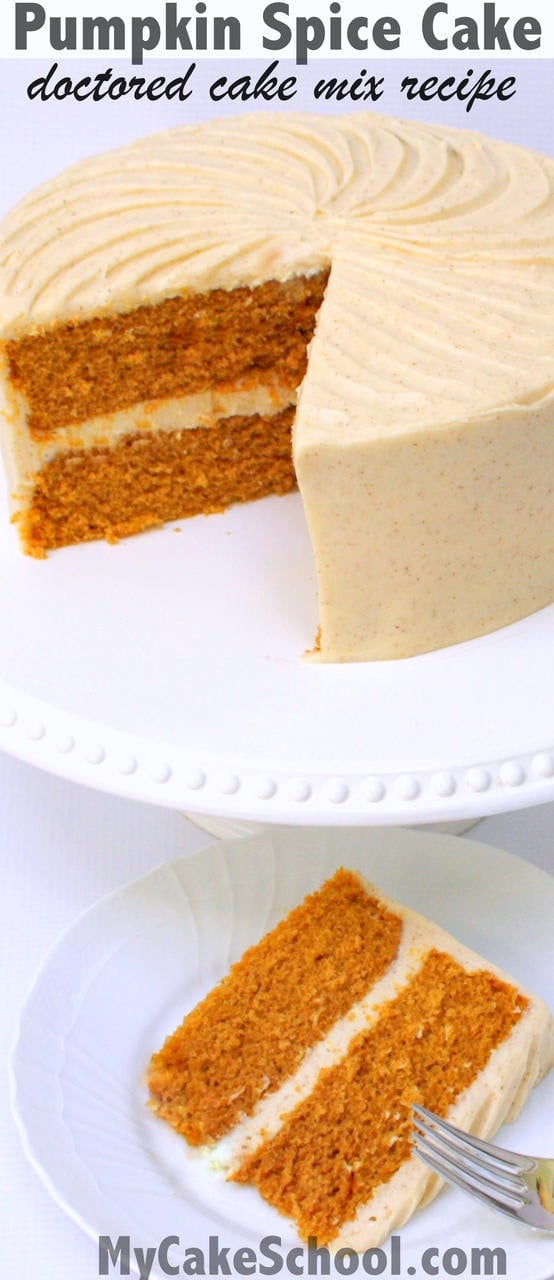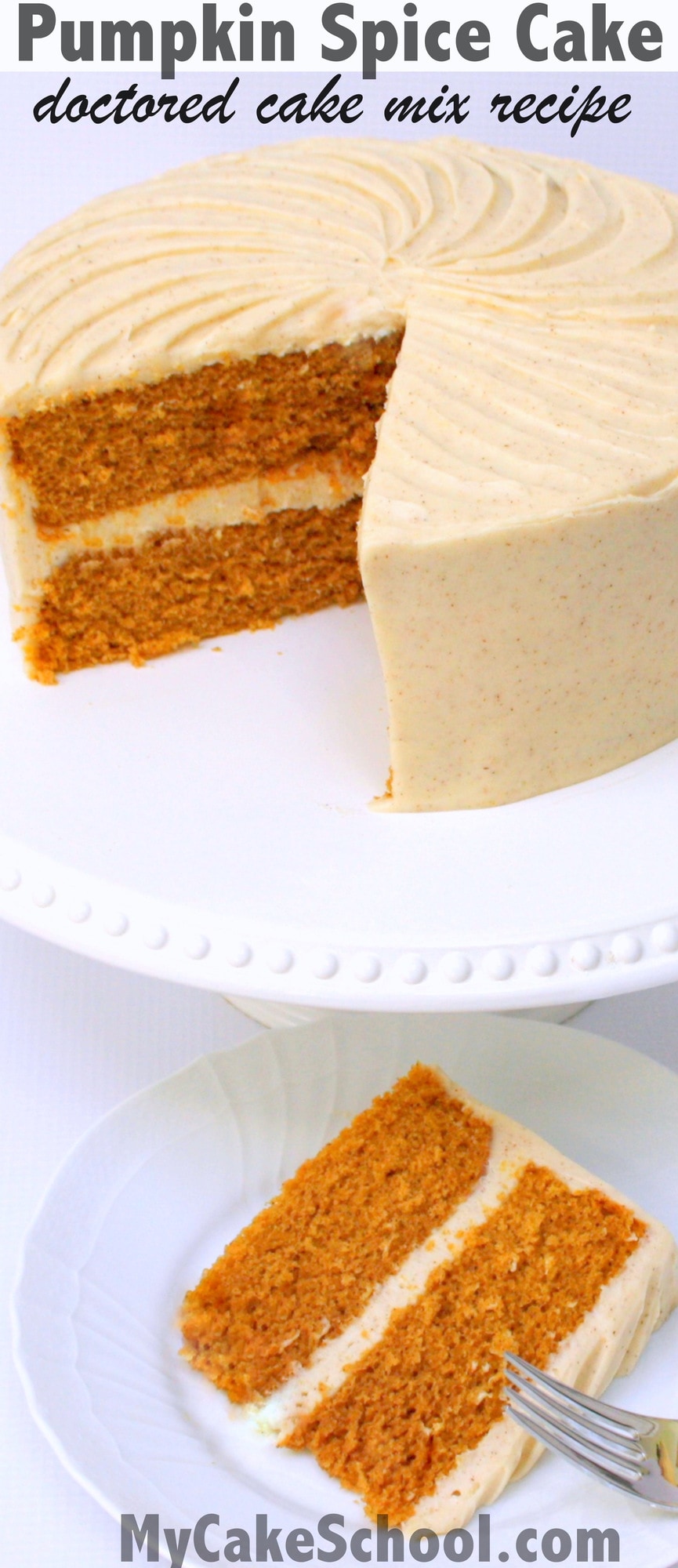 Nobody would guess that this heavenly Pumpkin Spice Cake starts from a simple cake mix!
I love a good scratch cake recipe (and we happen to have a fantastic scratch Pumpkin Spice Cake that you can find linked below)... but doctored cake mix recipes are so convenient, consistent, and when you find a recipe as good as this one, you NEED to drop everything and save it!
This cake is soft, ultra moist, and the flavor of the pumpkin is perfectly complemented by the pumpkin pie spice, cinnamon, and of course, cream cheese frosting!
Ohhhh, how I love cream cheese frosting! Make sure to scroll beneath the recipe for links to our favorites! For this cake, I would recommend the Spiced Cream Cheese Frosting, but you cannot go wrong with any of the options linked below!
Make sure to keep this flavorful cake recipe in mind for your Thanksgiving or fall gatherings. It is sure to be a hit!
Pumpkin Spice Cake~Doctored Cake Mix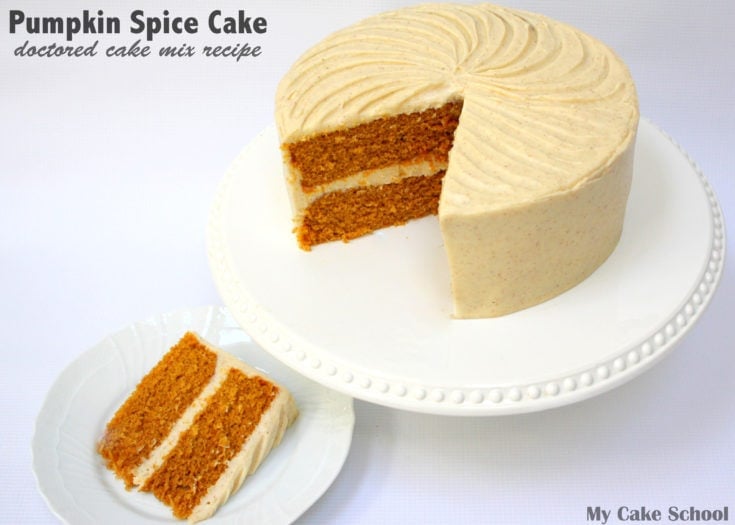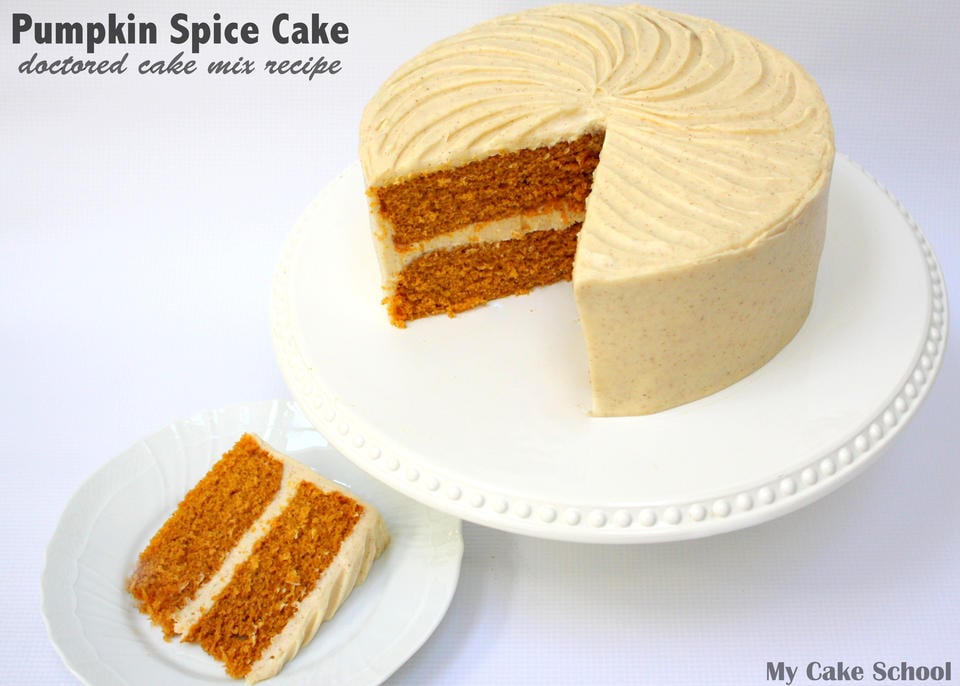 This delicious Pumpkin Spice Cake all starts with a simple cake mix!
Ingredients
For the Pumpkin Cake Layers
1 Package Yellow Cake Mix ( I used Duncan Hines Classic Yellow 15.25 oz (432g) Plus 5 Tablespoon flour (42g) ******See my note below
½ c. (100g) Granulated Sugar
½ c.107g) vegetable oil
1 cup (235g) pumpkin (Not pumpkin pie filling). We use Libby's 100% Pure Pumpkin (canned)
½ cup (121g) milk
1 teaspoon (4g) vanilla
2 teaspoons (6g) ground cinnamon
4 eggs
1 teaspoon (2g) nutmeg
½ teaspoon (1g) ginger
You could also add chopped pecans or mini chocolate chips as add ins if you like
Instructions
Preheat oven to 350 degrees F. Lightly grease and flour baking two 8 or 9 inch cake pans or a 9 x 13 baking pan (Batter makes great cupcakes too!)
In the bowl of your mixer, add the cake mix, 5 Tablespoons flour, (hand whisk to blend the flour into the cake mix, sugar, vegetable oil, vanilla, pumpkin, milk, cinnamon, pumpkin pie spice, and eggs.
Beat on medium speed for 2 minutes until well blended. Scrape the sides and bottom of the bowl half way through. Transfer to the cake pans.
Bake in preheated oven for 25 to 30 min. or until it springs back to the touch.
Frost with cream cheese frosting or Spiced Cream Cheese Frosting
Notes
**Since my original posting of this recipe, I have also tried this recipe using Spice Cake Mix -- I just left out the spices that the recipe calls for since they are already in the mix. It works perfectly if you need a short cut or don't have the spices on hand!
What Frosting goes well with Pumpkin Spice Cake?
*As I mentioned above, all things pumpkin and spiced deserve a generous slathering of silky smooth Cream Cheese Frosting! You will LOVE this cake with our Spiced Cream Cheese Frosting or Classic Cream Cheese Frosting. The combination is out of this world!
**Looking for a Pumpkin Spice Cake recipe from scratch? We have fallen head over heels for this flavorful autumn classic: Homemade Pumpkin Spice Cake
For more fall favorites, check out our Fall & Thanksgiving Roundup of Ideas, Recipes, and Tutorials!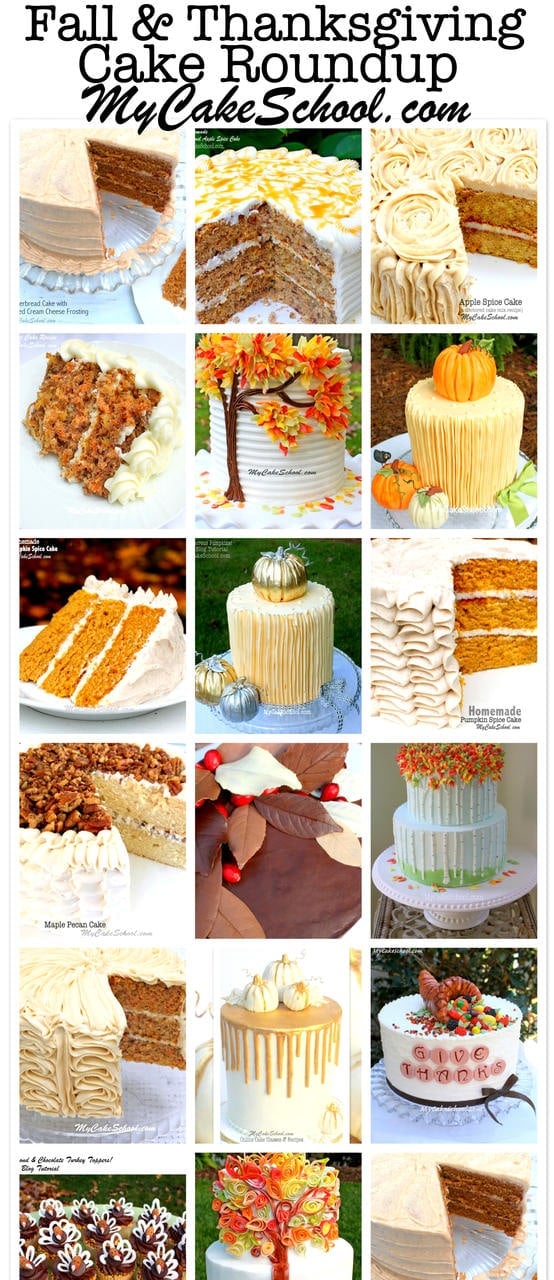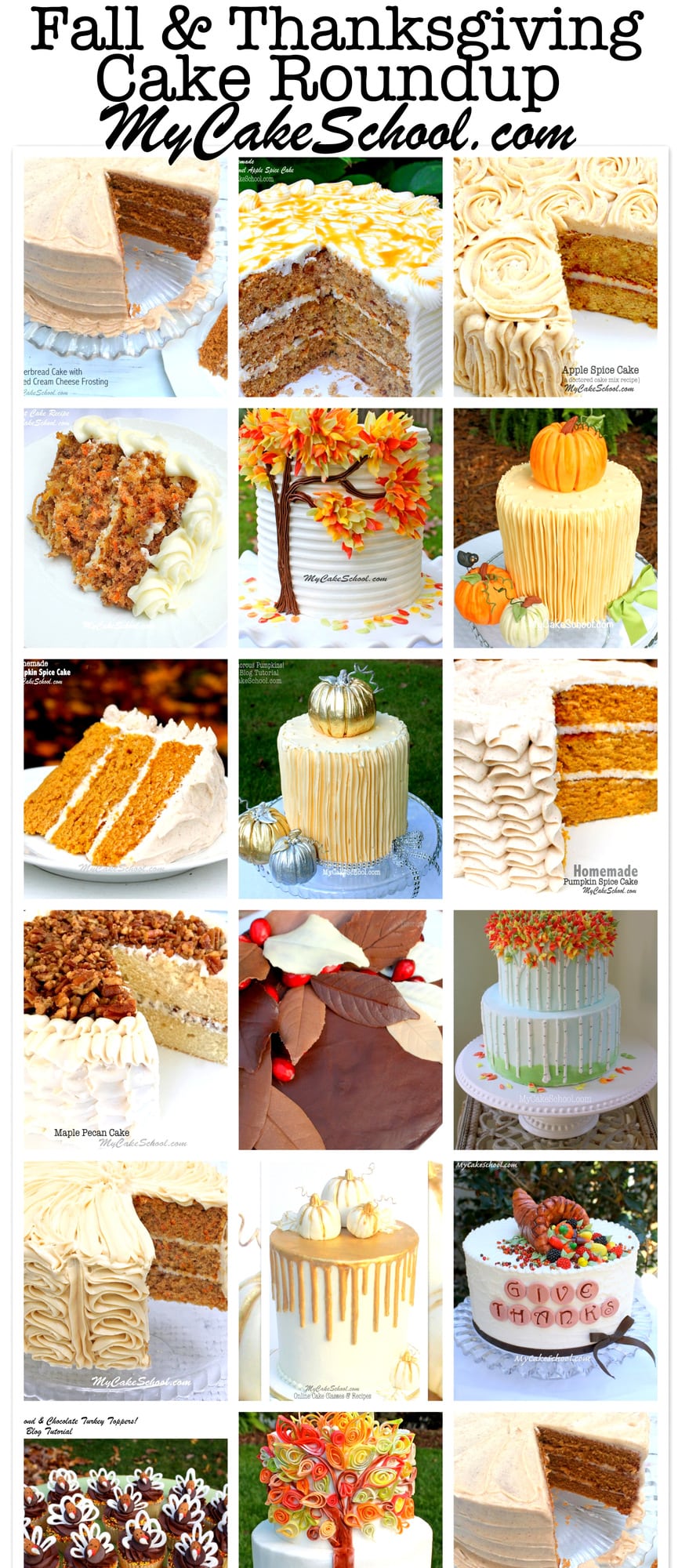 My Cake School Online Cake Recipes, Tutorials, and More!
Thanks for stopping by! Make sure to check out our Recipes Section for our full collection of favorite tried & true Cake and Frosting Recipes! You can also find our growing collection of Free Cake Tutorials in our Free Tutorials Section!