60+ Thanksgiving Cake Recipes
If you're looking for the best Thanksgiving Cake Recipes and fall cake recipes, you've come to the right place.
We've made SO many fall cakes over the years, and today we are sharing a roundup of our favorites!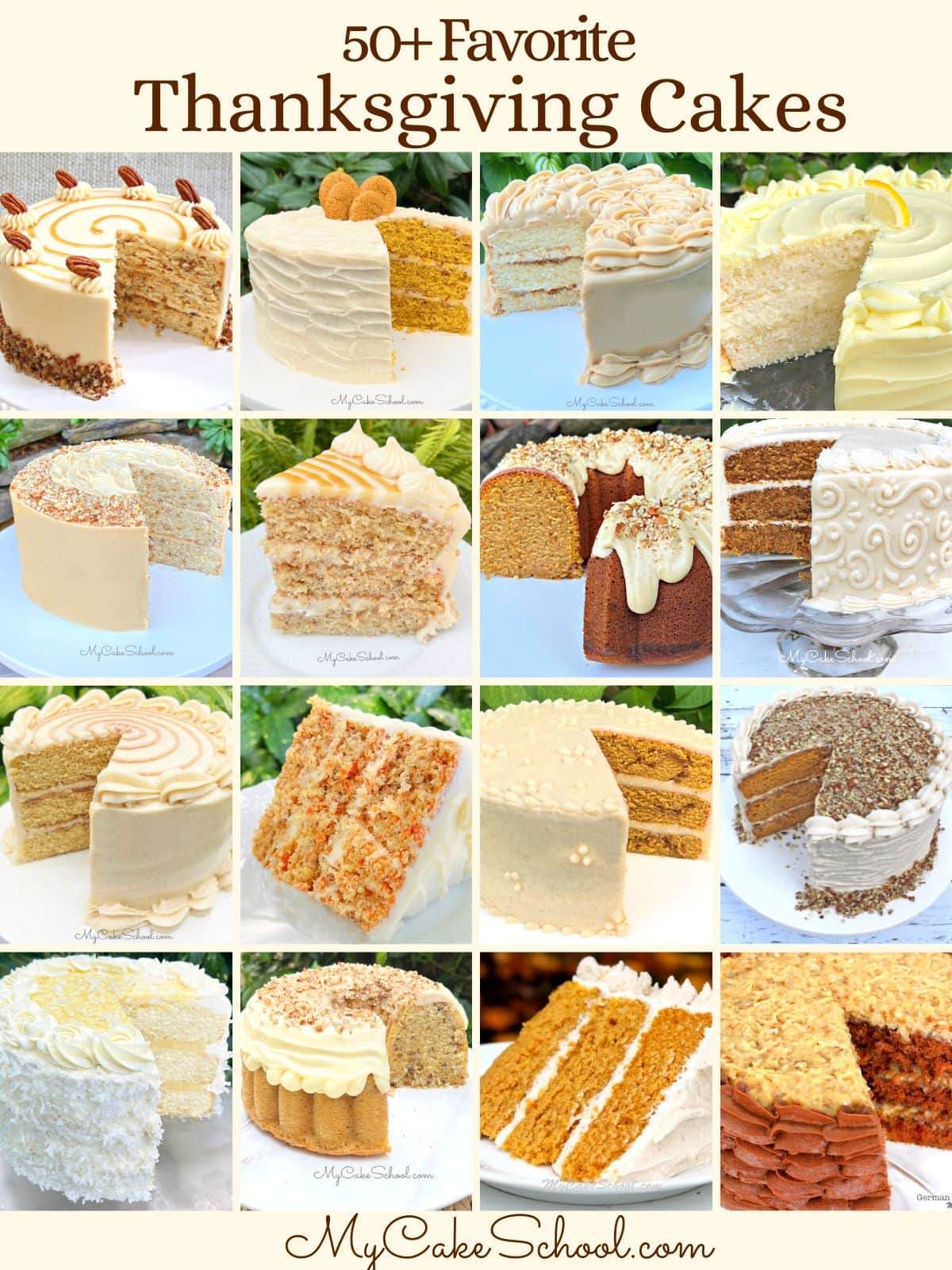 In this collection of our favorite Thanksgiving cake recipes, you'll find seasonal cake flavors like pumpkin spice, gingerbread, caramel, and apple as well as classic go-to recipes like Italian Cream Cake, Carrot Cake, and German Chocolate.
These moist and flavorful cakes are guaranteed to please, and we hope that you find cake for your dessert table this Thanksgiving!
If you give any of these recipes a try, we would love for you to leave a comment and photo below! Enjoy scrolling through!
Also, if you are looking for fall and Thanksgiving cake decorating designs, don't miss our collection of Free Cake Decorating Tutorials for Thanksgiving!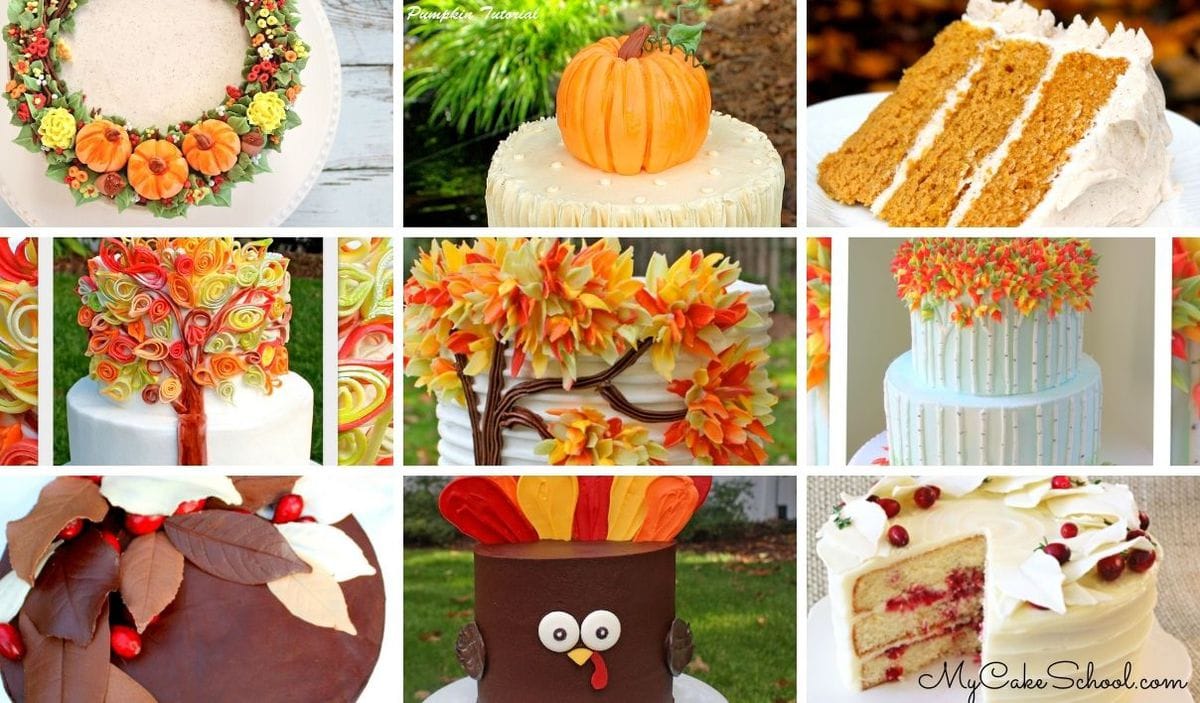 My Cake School Cake Recipes and Tutorials!
We have hundreds more cake recipes and free cake decorating video tutorials to share with you! Don't miss our Recipes and Tutorials section for our complete listing.
Some of our favorites are Pumpkin Spice Cake, Apple Bundt Cake, Hummingbird Cake, and Snickerdoodle Cupcakes!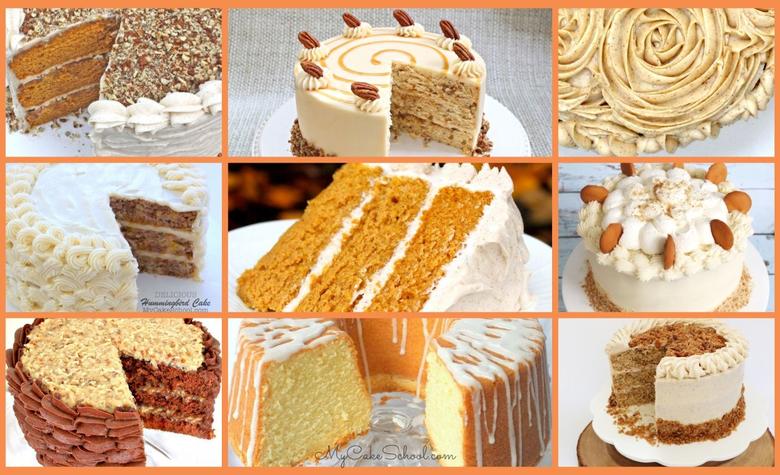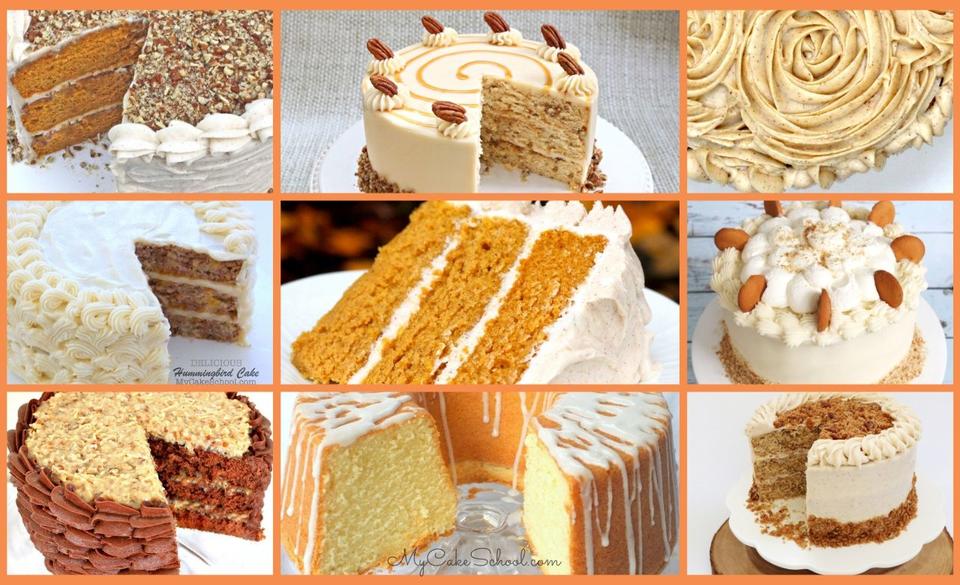 60+ of the BEST Thanksgiving Cake Recipes
Sharing a collection of our favorite Thanksgiving Cake Recipes! If you love caramel cakes, spice cakes, pumpkin cakes, and other traditional favorites, you are sure to find something on this list!