One of our favorite combinations for a cake filling is lemon and cream. We love to use the combination of a simple, flavorful lemon curd and sweetened whipped cream for white, yellow, lemon, and even coconut cake layers.
Each of these cake recipes can be found in our Cake Recipes section. (We also have several cake mix versions of these recipes as well).
Classic Vanilla Buttercream (or your buttercream of choice)
To assemble the cake, place your first layer on your pedestal or cake base and pipe a dam of buttercream about ¼ inch from the edge. You can do this by snipping the end off of your disposable piping bag, or if you'd rather, you can use a medium sized round tip (Wilton 12 is a good choice).
Repeat this process for each layer of cake.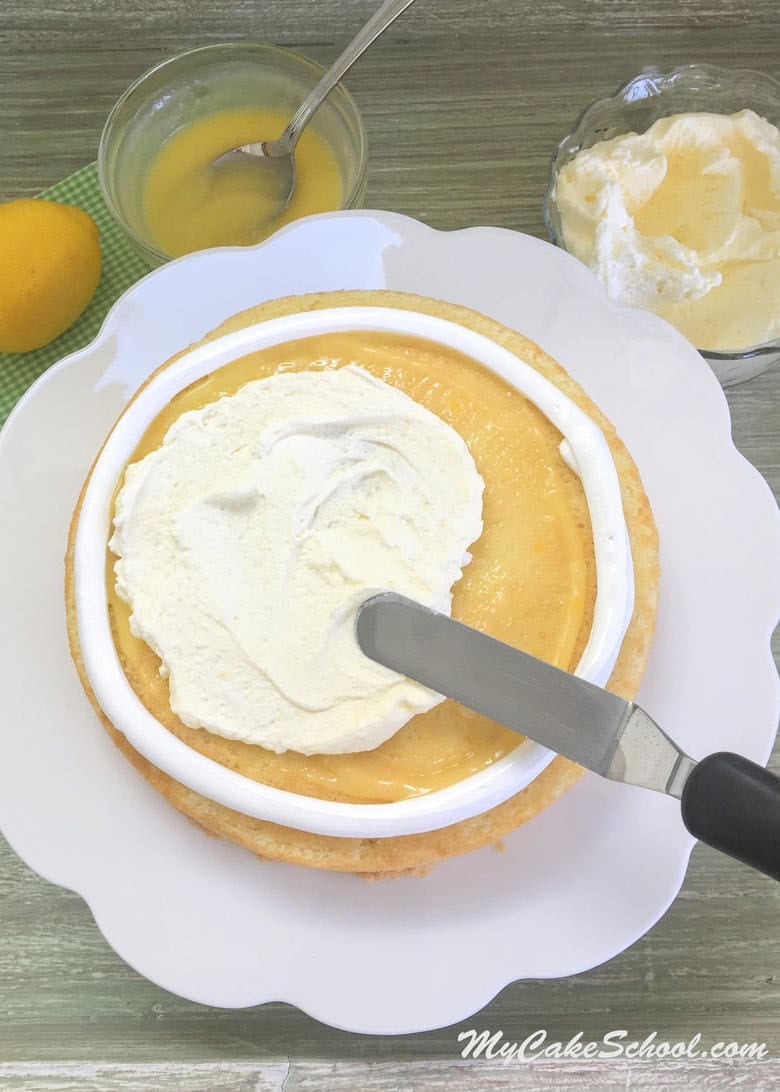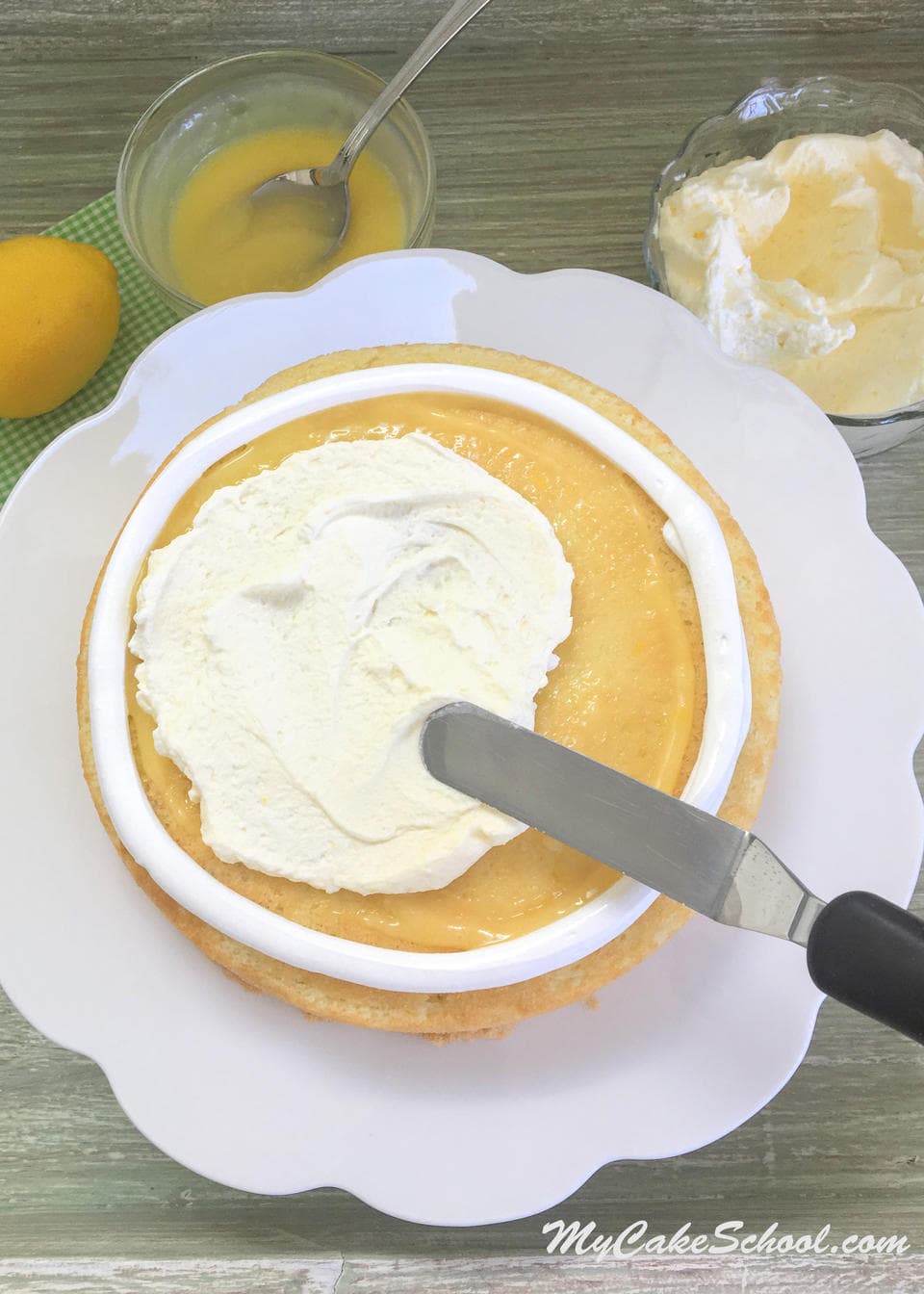 *The reason for piping a buttercream dam is so that your soft filling will not ooze out from in between the cake layers as the cake tier is assembled.
Next, spread a fairly thin layer of lemon curd within the dam that you've piped.  Next, gently spread your sweetened whipped cream over your layer of lemon curd.
Once your layers are assembled, you can pipe buttercream in between the layers to fill in any gaps, and then proceed to frost the cake as usual with your vanilla buttercream frosting.
Chill the cake until within an hour or so of your party. (This is a perishable filling).
Enjoy!
**Update 4/2018: Since this post was created (many years ago), we've also made another similar filling recipe that incorporates lemon curd into whipped cream frosting.
This will give you a fuller, fluffier, lemon filling with a whipped cream consistency. If you are interested, make sure to check out our lemon whipped cream filling recipe as featured in our Lemon Coconut Cake Recipe.
Another fantastic lemon filling or frosting recipe is our Lemon Cream Cheese Frosting. This recipe is so simple and flavorful! If you love lemon, don't miss this heavenly recipe!