How to Frost a Cake (Easy Techniques!)
Today, we are sharing a few fun, simple cake decorating methods for How to Frost a Cake!
These buttercream techniques are great for beginners but are also tried and true favorites that decorators have used for years. We love them all, and use these methods often!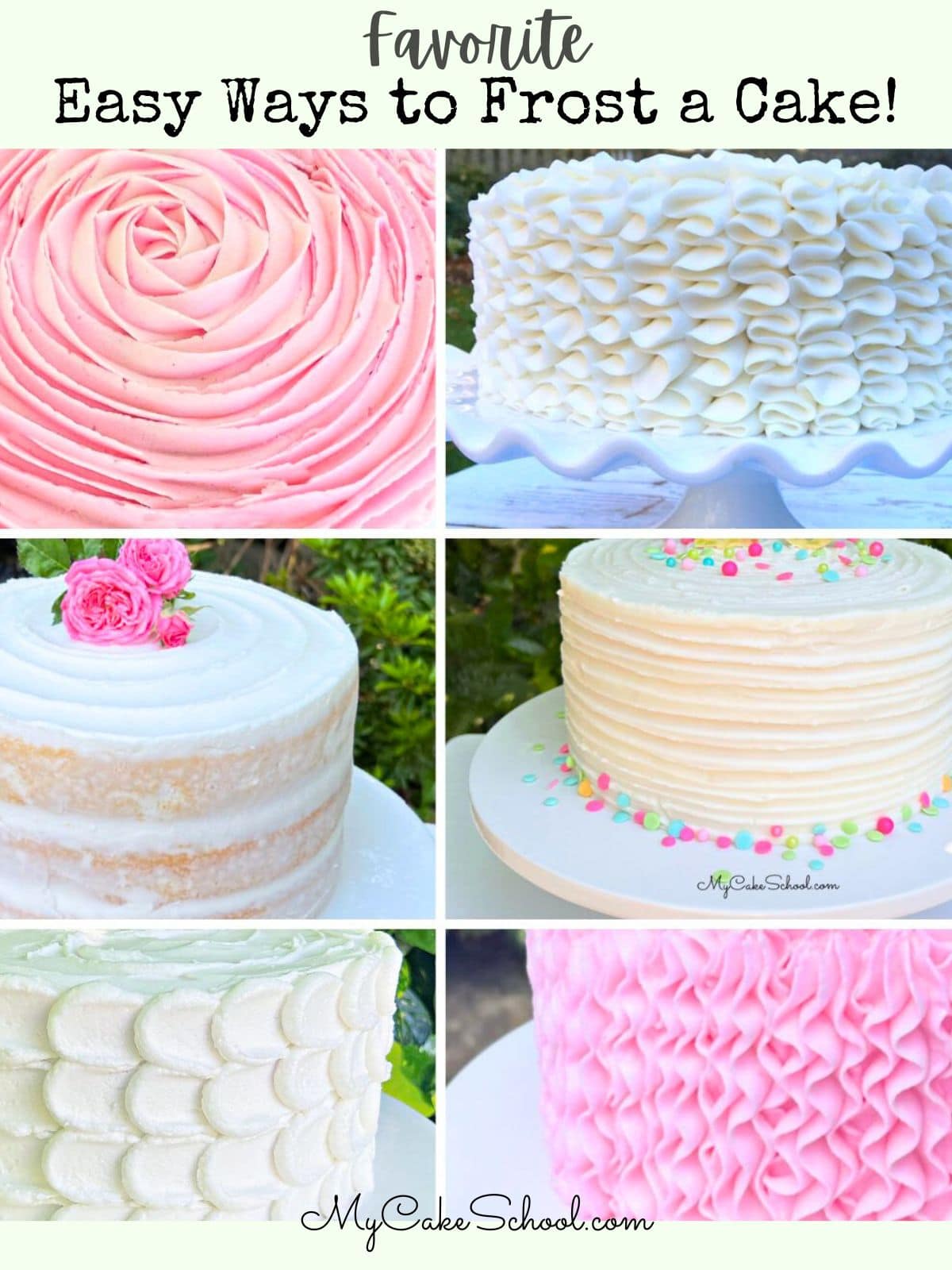 As you'll see in this collection of favorites, an elegant cake does not have to be difficult to achieve.
More Ways to Frost a Cake!
In addition to these favorite easy cake methods, we have more tutorials to share for fun frosting techniques! Find our full collection here: Buttercream Techniques
Cascading Rosettes of Buttercream
Hot Knife Method (for smooth buttercream finish)
Cake Recipes
Now that you know how to frost a cake using these quick and easy methods, you are ready to pick out a recipe!
We have so many favorites in our Cake Recipes section, including cake recipes from scratch as well as cake mix recipes!
Some of our favorites are our Strawberry Cake, Lemon Cake Recipe, Pineapple Cake, and Orange Cake but there are so many more. We hope you find something that you'd like to try!
How to Frost a Cake- Easy Styles!
Sharing a few of our favorite EASY styles of cake decorating no matter what your skill level! These elegant cakes are sure to impress, and are perfect for any special occasion!