In this two part video tutorial on buttercream piping with star tips, you will learn elegant piping techniques that can be created simply and easily for any special occasion.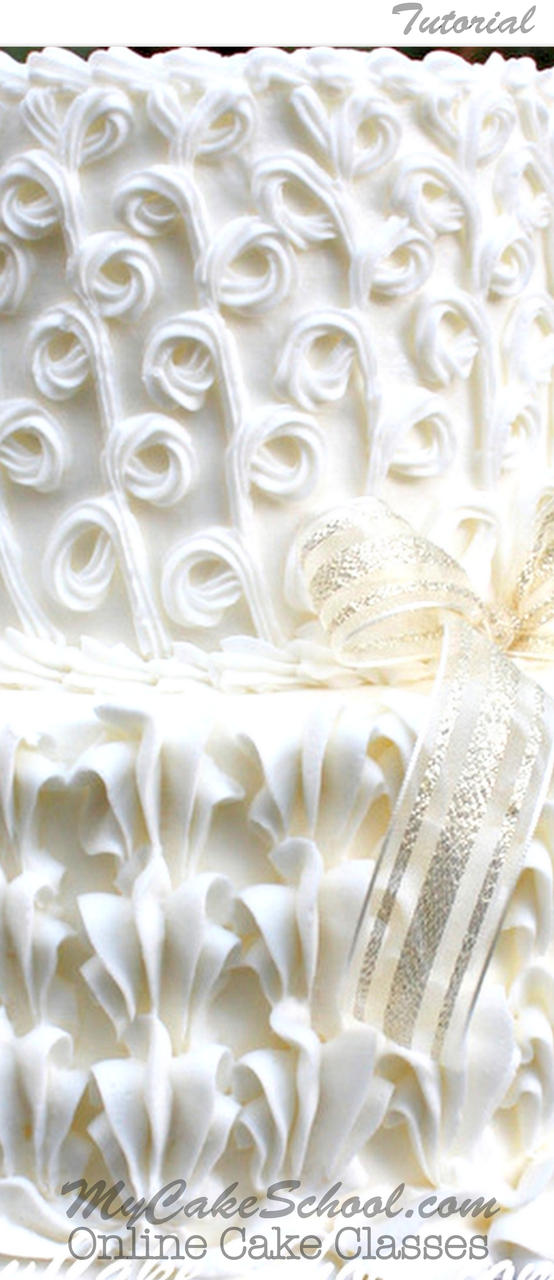 Star Tip Piping: Part One
of this tutorial is for decorators who may be new to decorating or at least, new to piping.
We will review some of the most commonly used star tip techniques: shells, reverse shells, stars, rosettes, braided and rope borders, and more.
Star tip Piping: Part Two
Please find Part 2 below, where we will apply simple piping techniques to our cake for a beautiful, sophisticated look.
Materials:
In this video, we are using 8" and 6" tiers, frosted with fluffy vanilla buttercream. The top tier is supported by four bubble tea straws, and each tier is resting on it's own cake board, cut down to size.
Piping Tips: In Part One, I demonstrate with Wilton tip 21, Ateco 15, and Wilton 2D. In Part Two, I use the Ateco 15 and 2D tips for all of my piping.
Remember that you can use any star tip (closed or open) for the methods demonstrated in this tutorial. Closed tips will give you ridges that are a little deeper and more pronounced.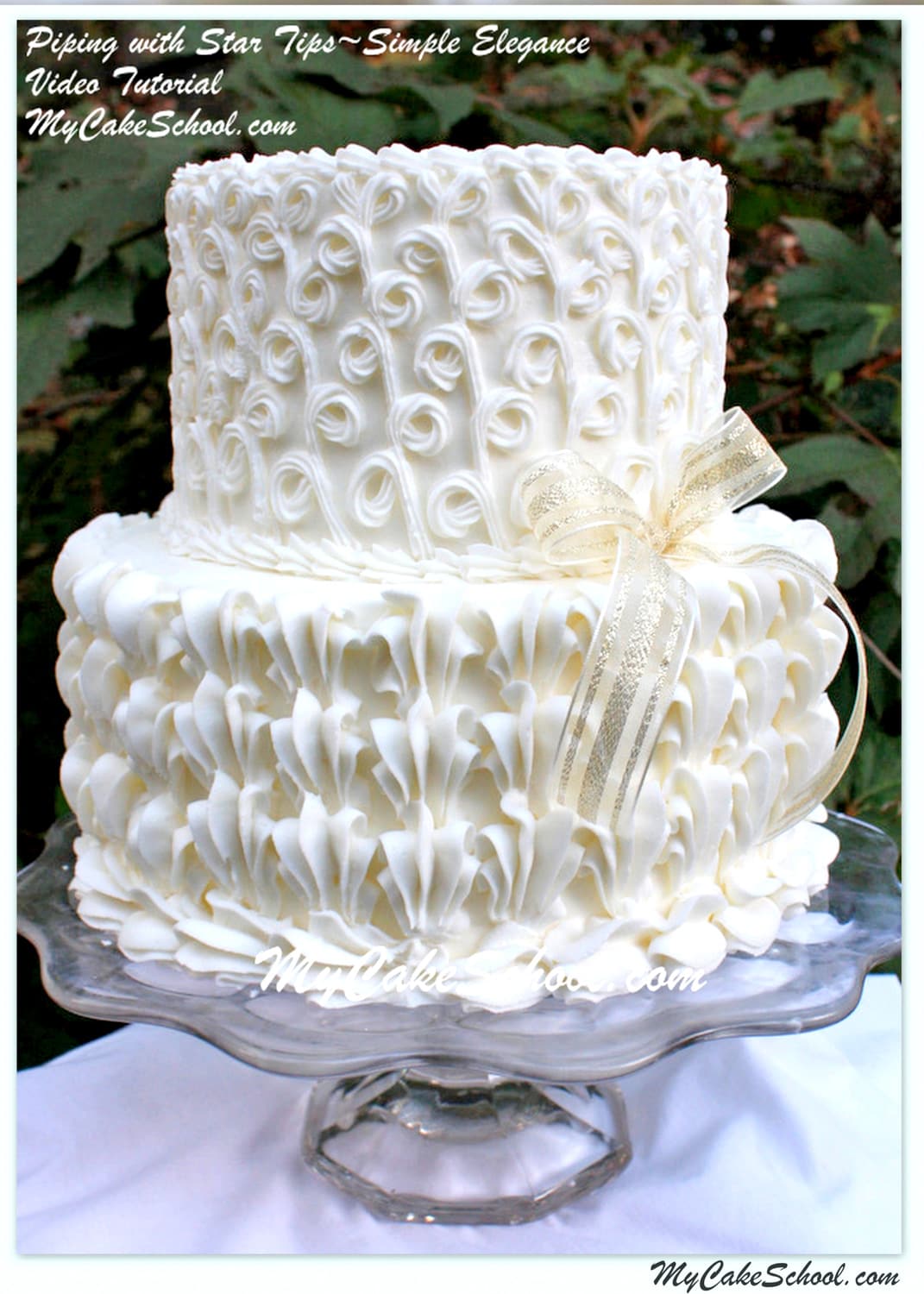 More Buttercream Piping Tutorials
Once you are comfortable with star tip piping, make sure to check out our free cake decorating video tutorials for Round Piping Tip Techniques and Ruffle/Petal Piping Techniques!
You may also enjoy our tutorial on St Honore Piping Tips!