Lemon Cream Cheese Buttercream Recipe
Calling all lemon lovers! You are going to fall in love with this DELICIOUS Lemon Cream Cheese Buttercream Recipe.
It is the perfect lemony, light and flavorful complement to white, yellow, citrus, and even coconut cakes!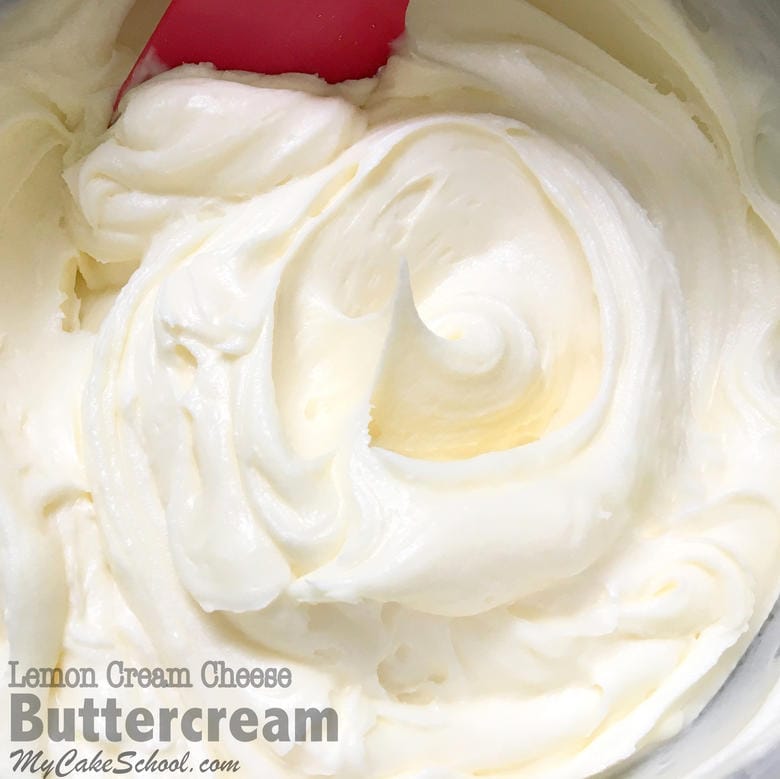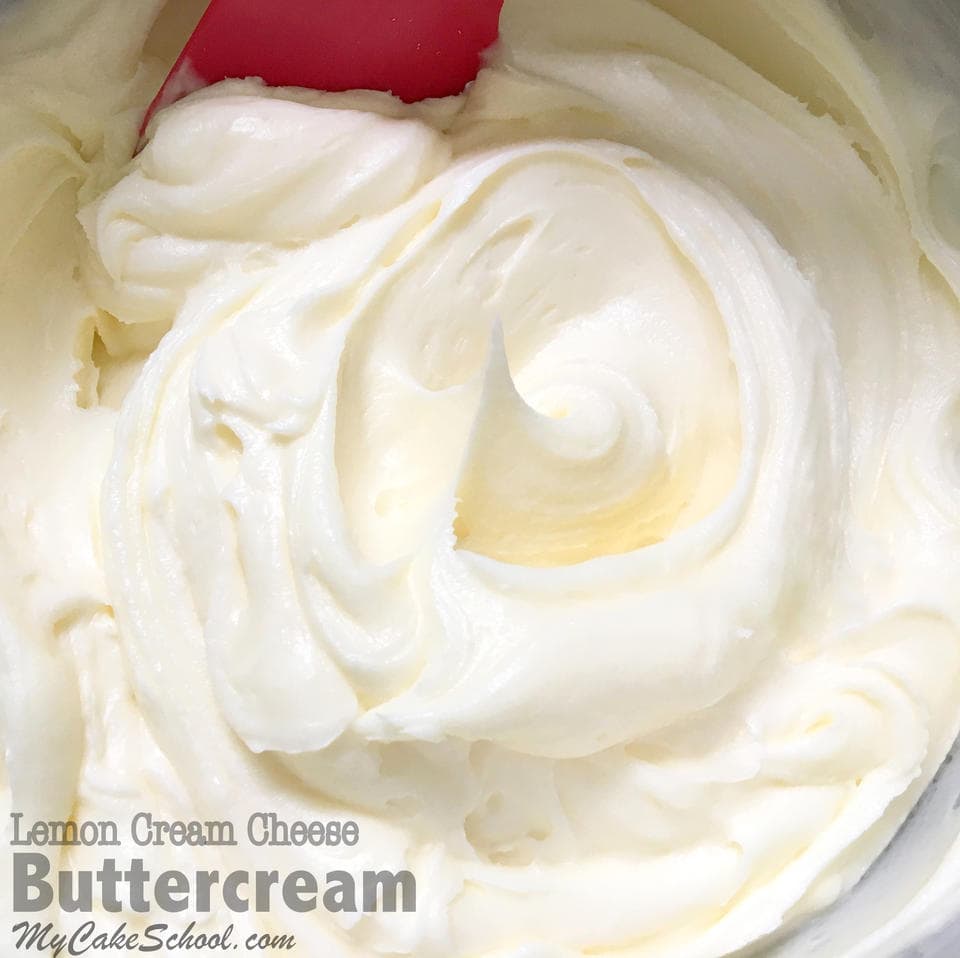 Why We Love It
We love cream cheese frostings and this recipe is no exception. There are so many reasons to love this recipe. Here are just a few:
Wonderful Lemon Flavor
Silky smooth consistency
Pipeable (as you can see in our photo below of lemon cupcakes)
Makes a great filling and frosting
So easy to make!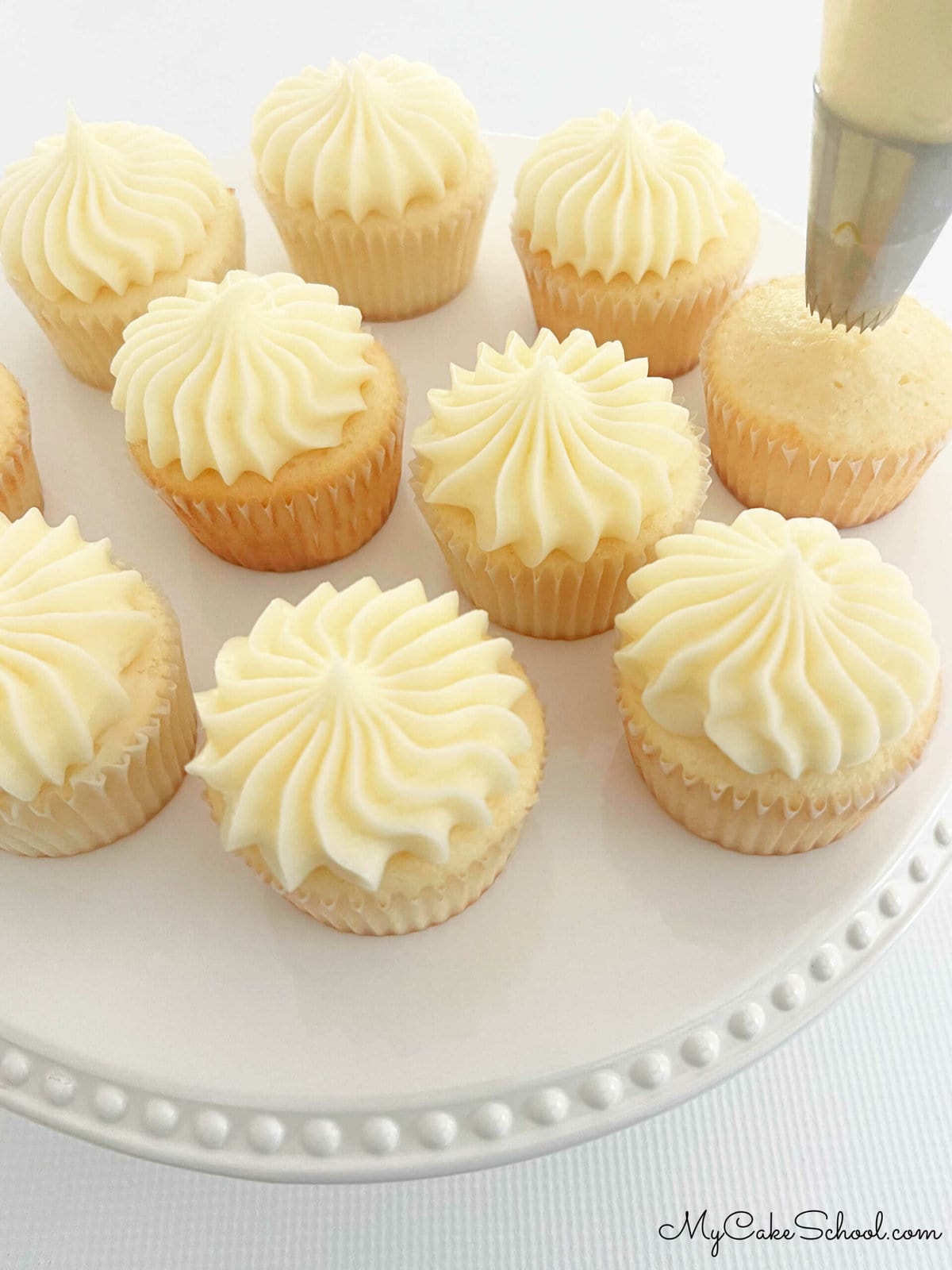 FAQs
How to Make Lemon Cream Cheese Frosting
Aside from its wonderful flavor, another reason to love this recipe is how easily it comes together!
You can find the full, printable lemon cream cheese frosting recipe further down, but here is a quick look at our steps:
First, cut the softened unsalted butter into smaller slices and add to the bowl of your mixer.
Next, slice the softened cream cheese into smaller pieces and add to the butter, mixing until blended.
Next comes the lemon juice and lemon extract. The lemon extract is optional but I really like the boost of flavor that it adds.
Finally, add the powdered sugar and mix until well blended. Cakes and cupcakes frosted with Lemon Cream Cheese Frosting should be refrigerated.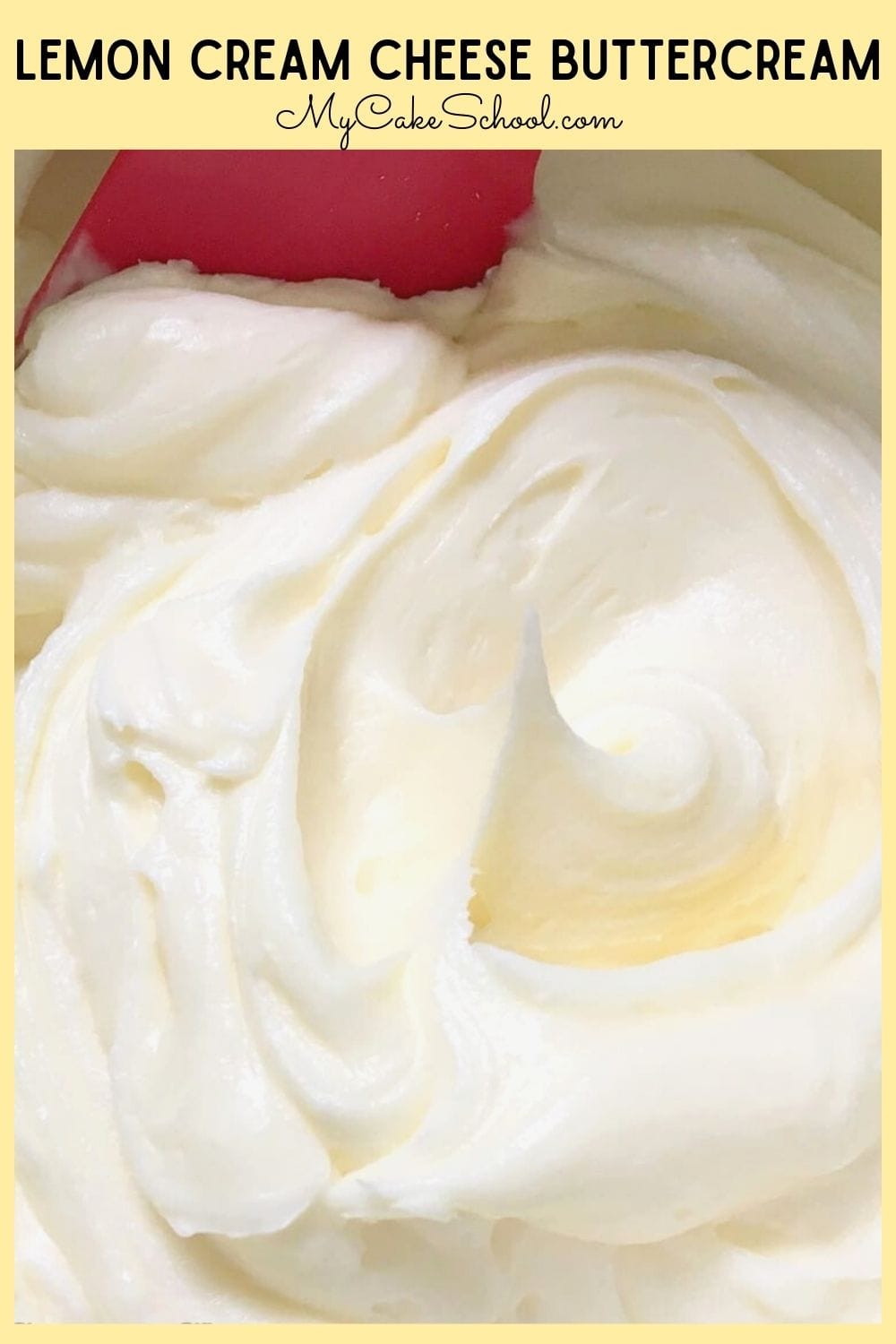 Tips for Cream Cheese Frosting
Cream cheese frostings are a softer consistency than other buttercream frostings.
If you need a thicker consistency, you can add additional powdered sugar in small amounts until you reach the desired consistency.
If your Cream Cheese Buttercream becomes increasingly soft as you pipe, to the point that it no longer holds its shape, just pop the piping bag or bowl in the refrigerator for five minutes or so. This will firm up the consistency.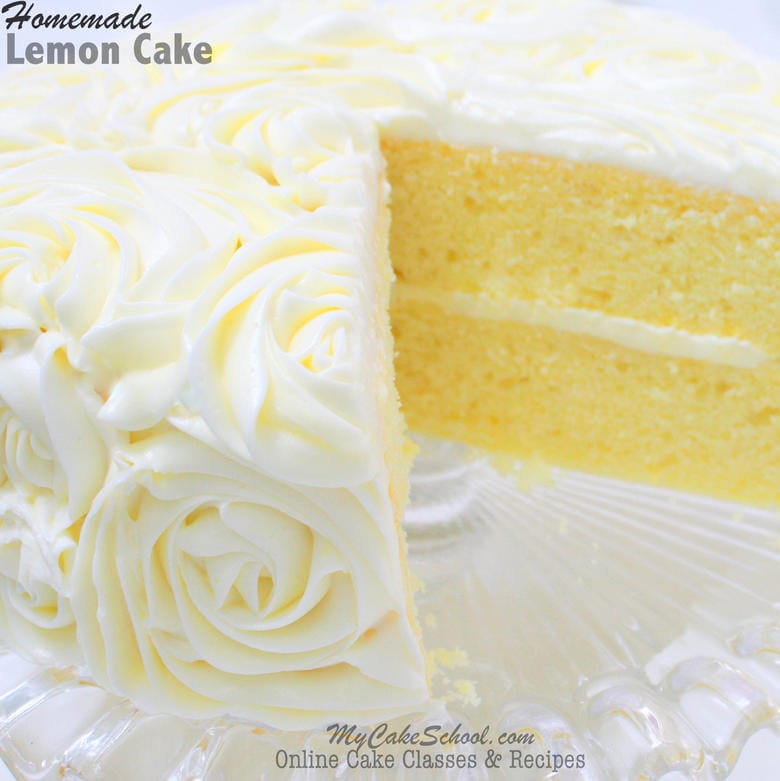 More Cream Cheese Frostings
We have many more cream cheese frosting recipes for you to try! You can find our favorites in our collection of Favorite Cream Cheese Frosting Recipes. Some of our most popular are: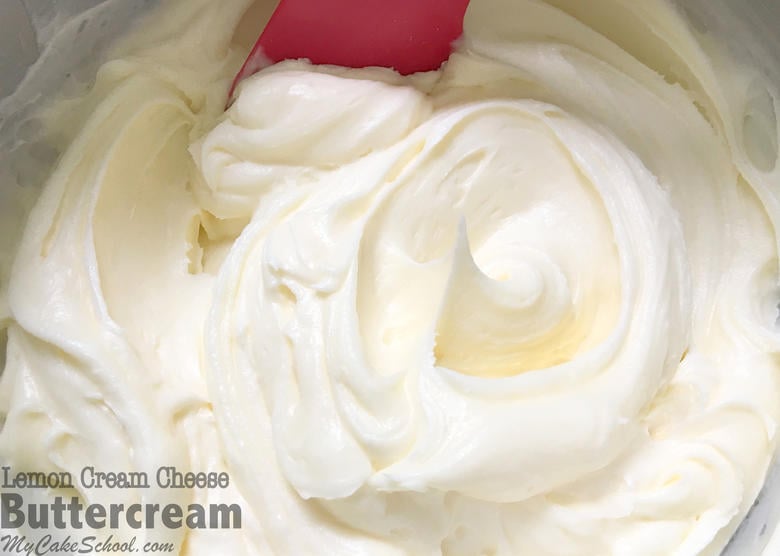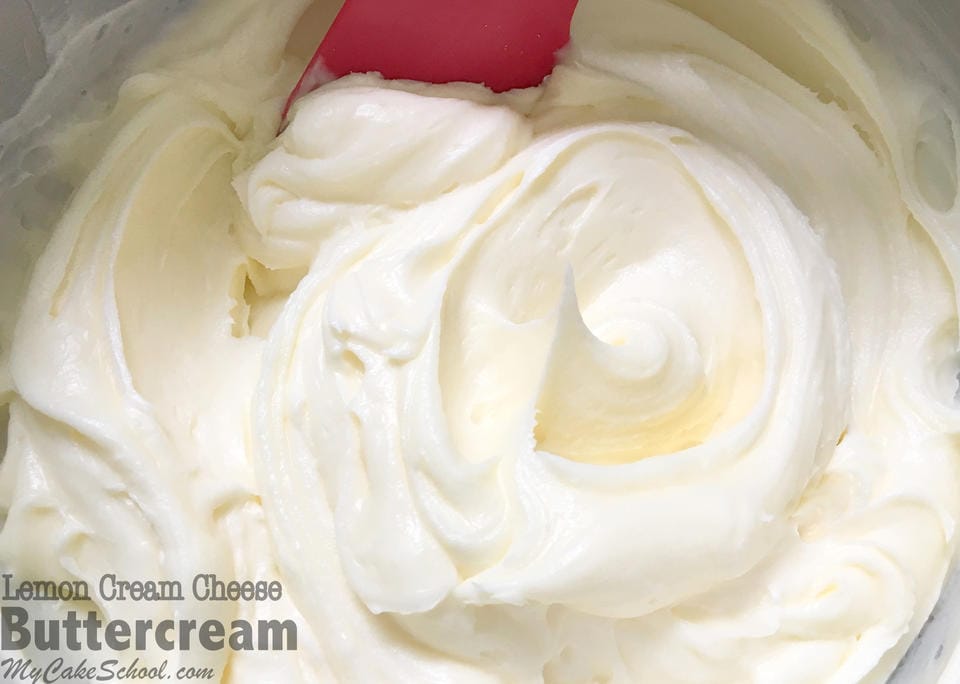 Have you made this Cake? We would LOVE for you to leave a ⭐️ rating as well as a comment and photo below! We really appreciate your feedback!
Lemon Cream Cheese Frosting Recipe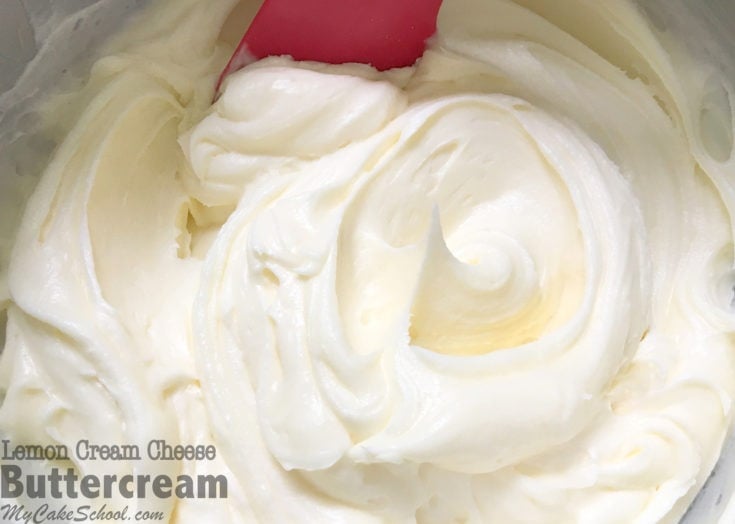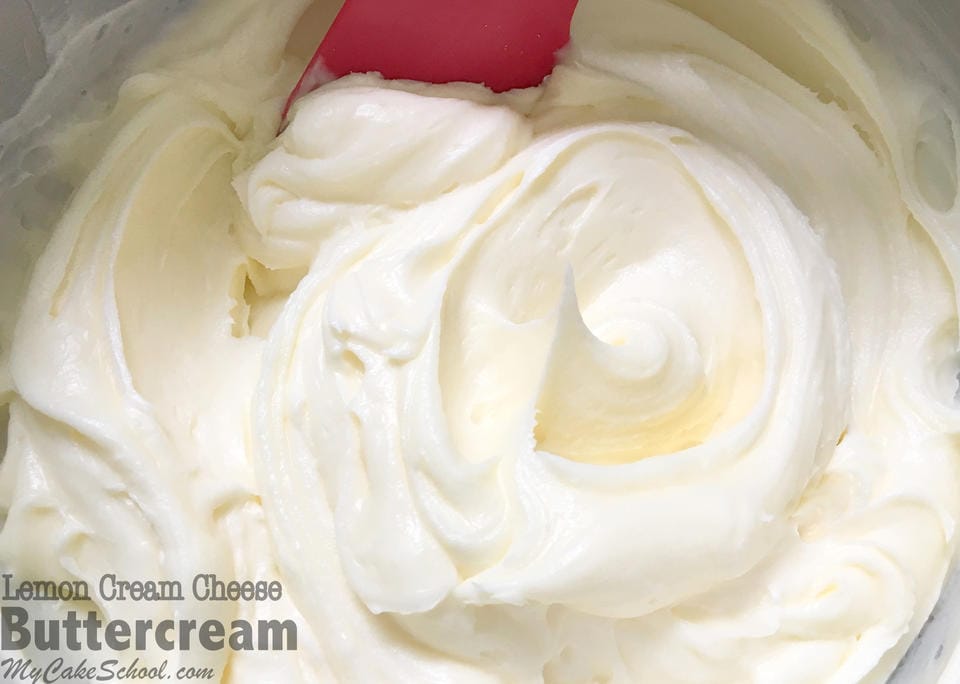 This lemon cream cheese frosting has amazing flavor is and so easy to make!
Ingredients
2 sticks (226g) unsalted butter, softened but still cool to the touch
2 8oz packages Cream Cheese (453 total gram weight) Use full fat cream cheese. Do not use reduced fat or cream cheese in the tub containers. Soften
2 teaspoons (8g) lemon juice
1 teaspoon (4g) lemon extract
Zest from 1 lemon, approximately 1 ½ teaspoons (3g)
6 to 6 ½ cups (690g - 747g) powdered sugar, adding more if necessary
Instructions
Add the softened butter to the bowl of your mixer, mix until smooth.
Cut the softened cream cheese into pieces and add to the butter, mixing until blended.
Add the lemon juice and lemon zest. 1 teaspoon lemon extract, for a stronger lemon flavor.
Gradually add powdered sugar and beat until well blended.
This frosting will pipe best if used while still chilled. You can make it in advance, refrigerate and when ready to use let it soften slightly and remix. Do not microwave to soften. If the frosting becomes too soft while using just refrigerate the piping bag or bowl for a short while to firm it up.
Will frost a 3 layer 8 or 9 inch cake.