We've created so many baby shower cake tutorials over the years, and today I'm featuring a roundup CUTE Baby Shower Cakes for girls! We hope that you'll find something that you'd like to try!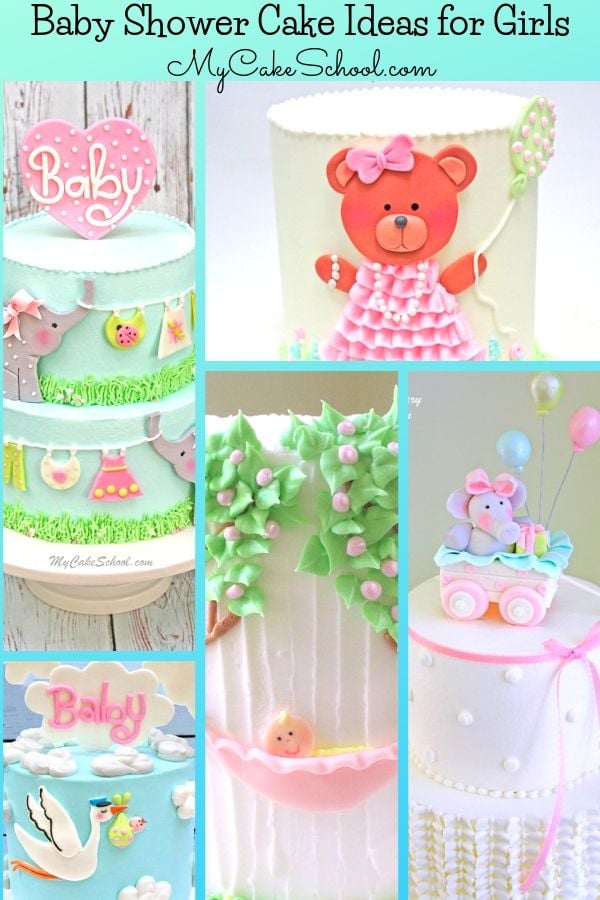 Cute Baby Shower Cakes for Girls
In this post we are featuring a roundup of CUTE baby shower cakes for girls! When it comes to baby shower cake ideas, the opportunities for cuteness are endless! Some of these featured cakes are from our free cake tutorial section, and others are from our member video tutorial section- we hope you'll find something you'd like to try for your next baby shower cake!

We hope that you enjoyed this cute roundup of the best baby shower cakes for girls! With so many of these designs, you could also use them for young birthdays, or for baby boy shower cakes with a color change or two!
You may also like to check out our roundup of the BEST Baby Shower Cakes for more inspiration, as well as our roundup of Favorite Baby Shower Cakes for Boys!
Don't miss our full collection free cake tutorials, which also includes a section of free cake video tutorials!
You can also find our favorite cake and frosting recipes here: The BEST Recipes for Cake and Frosting!