Some occasions call for cakes with a little extra flair- this post features our favorite "boozy" cakes- from elegant cakes with a splash of champagne to fun and fruity cocktail-inspired recipes!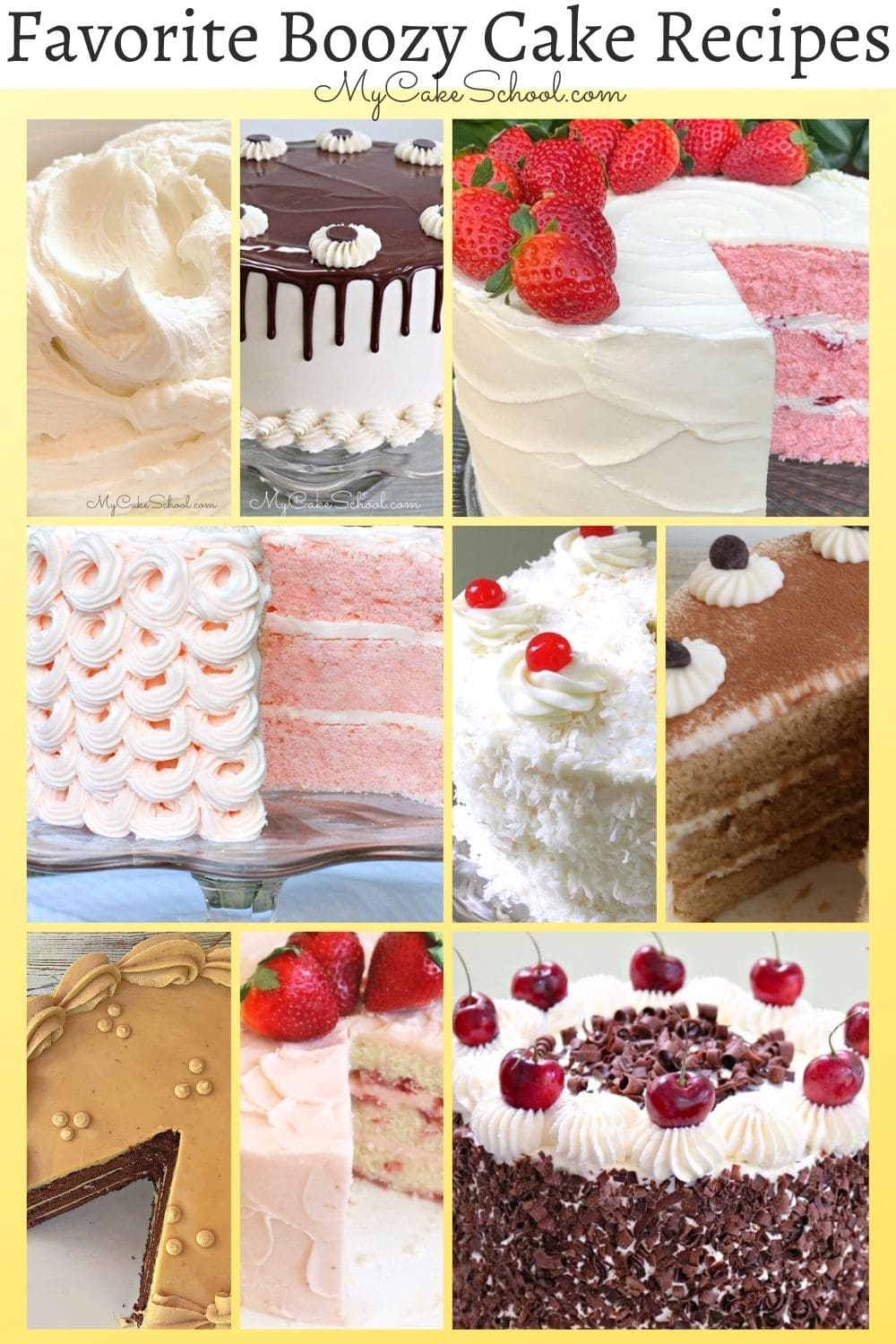 These deliciously flavorful and unique cake recipes are sure to please- enjoy scrolling through!
Boozy Cake Recipes
This collection of favorite boozy cakes consists of go-to recipes for celebrations of all kinds! Whether you're searching for elegant champagne-infused cakes or fun and festive cocktail-inspired desserts, you are sure to find the perfect recipe for your special occasion in this roundup!
We hope that you enjoyed this collection of delicious alcohol-flavored cake recipes! If you give any of them a try, please leave a comment below! We would love to hear what you think.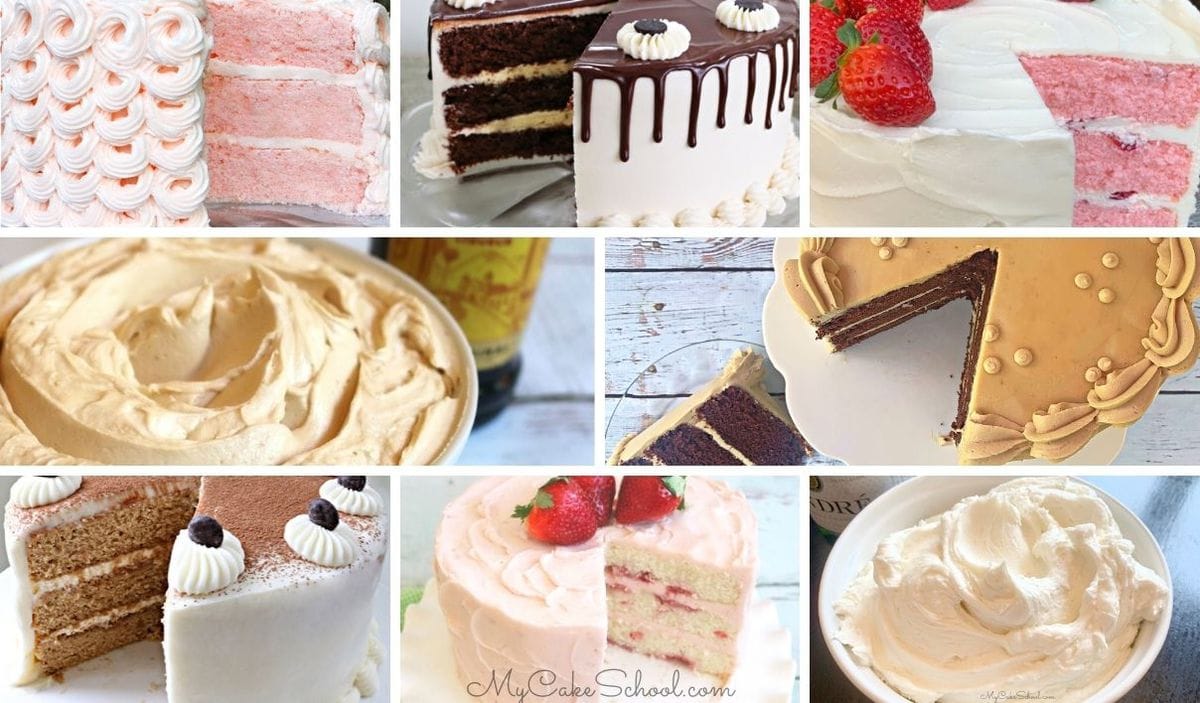 Does the alcohol bake out of the cake?
It's a common belief that alcohol bakes out of recipes, leaving only the flavor behind. However, alcohol does not completely evaporate when cakes or other dishes are baked.
Cooking and baking will remove some of the alcohol, but not all. In addition, most of our cakes fillings, frostings, and simple syrups that contain alcohol are not cooked.
A study by the USDA several years ago showed that 5 to 85 percent of alcohol will remain in a recipe depending on the baking time. It's best to assume that there is alcohol remaining in the finished cake.
MY CAKE SCHOOL ONLINE CAKE CLASSES, delicious CAKE RECIPES, AND MORE!
Thanks so much for stopping by My Cake School! Don't miss our full collection of the BEST cakes and frostings in our Recipes Section!
Whether you love to bake from scratch or are searching for easy and flavorful doctored cake mix recipes, you are sure to find something you'd like to try in our collection of favorites!
We also have lots of fun and creative cake decorating tutorials in our Free Tutorials Section, which also includes a Free Video Tutorials Section. If you are interested in learning more about cake decorating, this is a great place to start!
Or, for access to our entire library of hundreds of cake decorating video tutorials, you should consider becoming a member of our site!You can find the details here: Joining Information for MyCakeSchool.comWe would love for you to join us! Gift Memberships are available also.