Champagne Buttercream Frosting
This easy and delicious Champagne Buttercream Frosting perfectly complements so many of our special occasion cakes, including our recent Strawberry Champagne Cake recipe.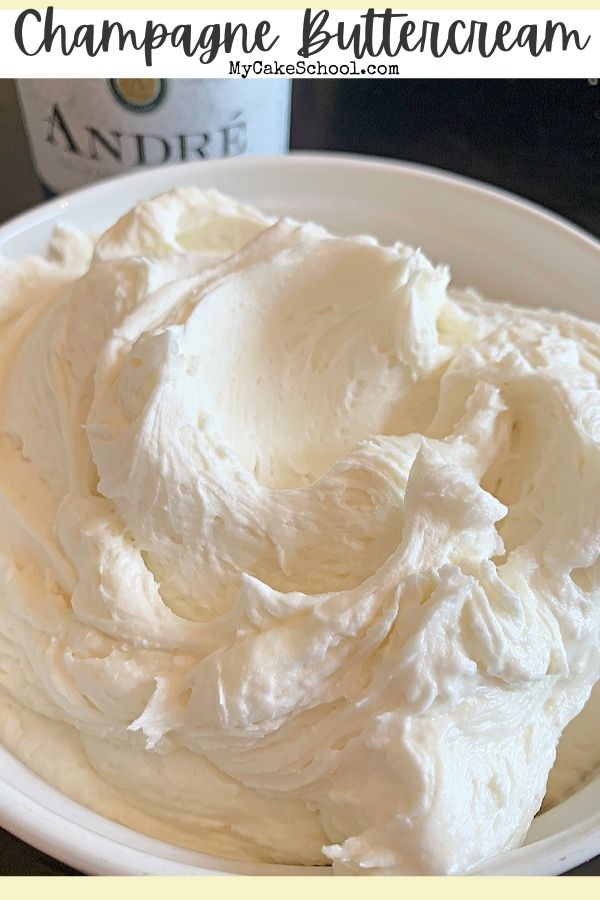 Our Champagne Frosting is a classic American Buttercream recipe, which in this case calls for Champagne in place of milk or heavy cream.
The result is a versatile, perfectly pipeable, slightly crusting Champagne buttercream that comes together in a matter of minutes!
It can be used as a filling or frosting add a boost of champagne flavor to your cakes and cupcakes.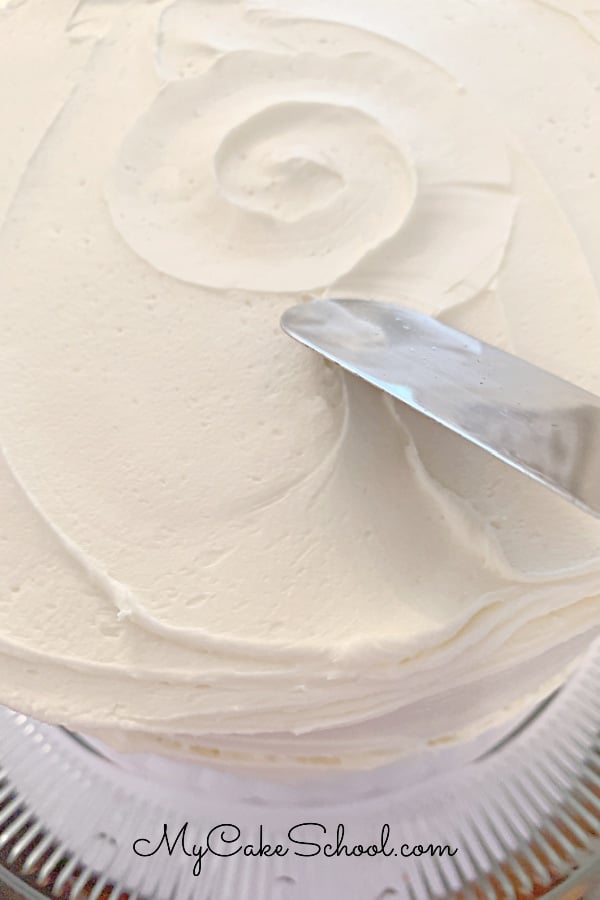 We love Champagne Desserts!
We've made several champagne desserts over the years- Here are a few more to add to your list!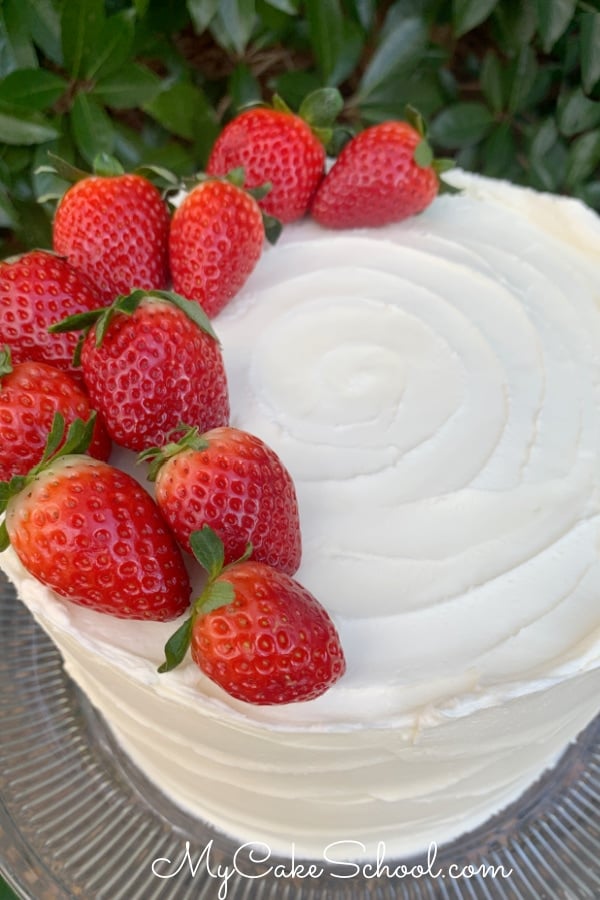 Delicious "boozy cakes" to try
Champagne cakes and desserts are always a great choice for special occasions from anniversaries to Valentine's Day, bridal showers, New Year's Eve, dinner parties and more!
Here are a few more delicious alcohol-infused cake recipes to make your gatherings even more festive ;0)
Frequently Asked Questions about Champagne Buttercream
Can buttercream be frozen? Yes it can! You can freeze buttercream for up to a few months in an airtight container. The night before using, move to the refrigerator and then continue to thaw at room temperature for a couple of hours. You may need to re-whip the frosting to reach the original consistency.
Is this a crusting recipe? Yes it is! It develops a light crust, and so if you are a fan of the Viva Paper Towel method of smoothing, this recipe works well for that.
What if the Frosting Consistency is too Thick or Too Thin? If your Champagne Buttercream is too thick, add a little more champagne (or milk/cream) to reach the desired consistency.
Should this frosting be refrigerated? The sugar in this recipe acts as a preservative, however, I usually refrigerate anyway. If you do not wish to refrigerate, the frosting will be fine at room temperature for a couple of days.
**Note that if you refrigerate this frosting (or your frosted cake), the buttercream becomes firm just as butter does. For this reason, it's best to sit your frosted cakes out at room temperature a couple of hours before serving.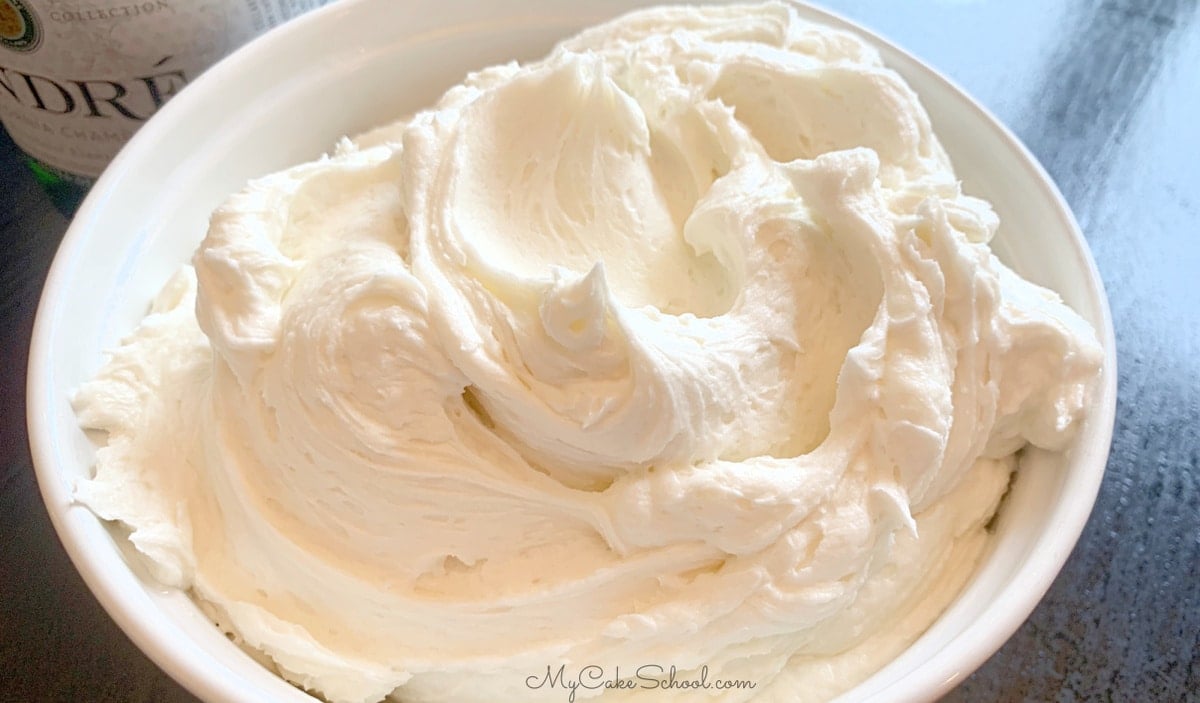 Champagne Buttercream Frosting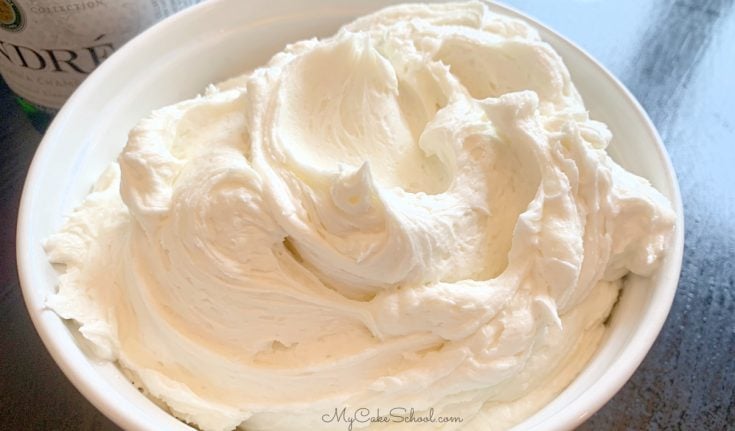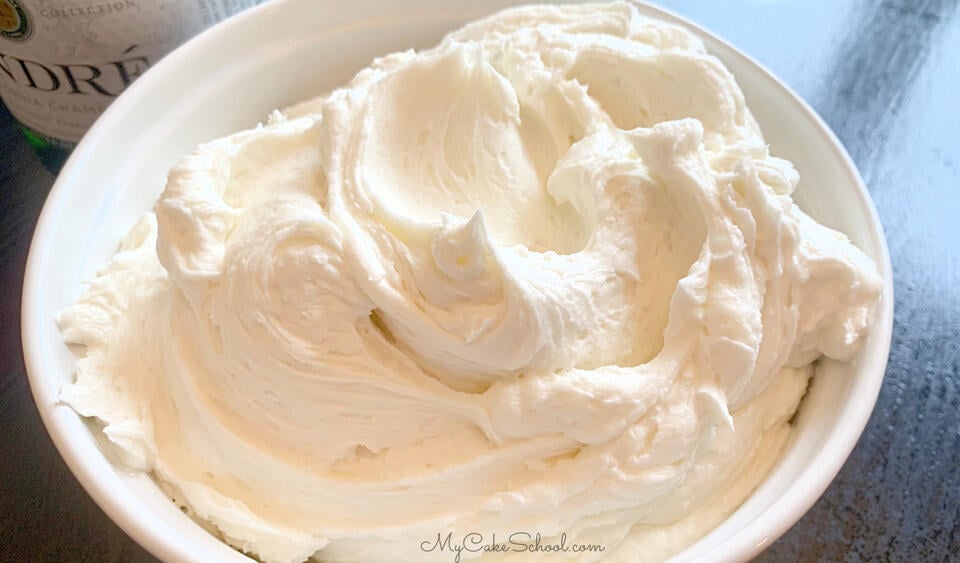 Add a little champagne flavor to your cakes and cupcakes with this easy and delicious Champagne Buttercream Frosting!
Ingredients
3 sticks (339g) unsalted butter, softened
7 ½ cups (863g) Powdered Sugar
¼ cup +2 Tablespoons (84g) Champagne
½ teaspoon (2g) vanilla
pinch salt
Instructions
Cream the softened butter until smooth and lightened in color
Blend in the salt and vanilla
Gradually add the powdered sugar with the champagne until the powdered sugar is incorporated
Beat at medium speed 3 to 4 minutes. The texture will become very smooth.
To make the frosting a little thinner, add either a bit more champagne or milk/cream. If you need to thicken, add in a little more powdered sugar.