We hIn this free cake decorating video, I'll show you how to create a CUTE dragon cake! This cake is perfect for kids birthdays!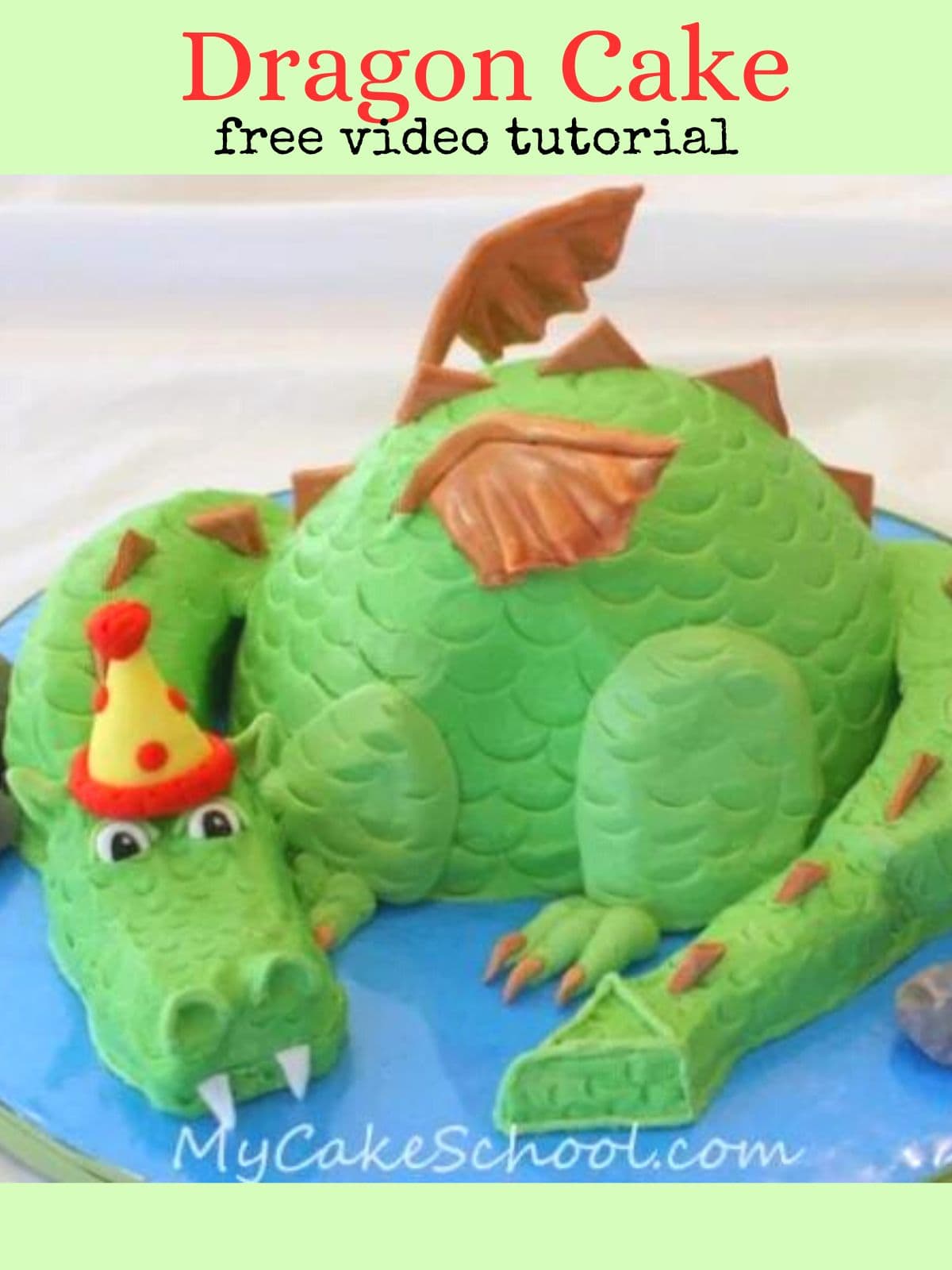 How to Make a Dragon Cake
I had so much fun creating this sweet buttercream-frosted dragon cake!
Just as a quick overview, I used a Wilton Wonder Mold pan for the main body of the cake, and the head and neck are formed from a 6" round cake layer.
The tip of the dragon's tail and head are from compressed & shaped pre-made rice cereal treats.
You can easily modify this dragon cake design to fit whatever size of cake you need! You could also use this basic design to create a dinosaur cake, with a few modifications of the head and tail.
My dragon is a cheerful one---but you could create an angry dragon by simply changing the facial features. You know I couldn't resist the party hat I gave him! :0)
The wings are formed from a circle of gum paste draped over bent floral wire and ruffled with a toothpick. Not difficult at all but I think they look very realistic!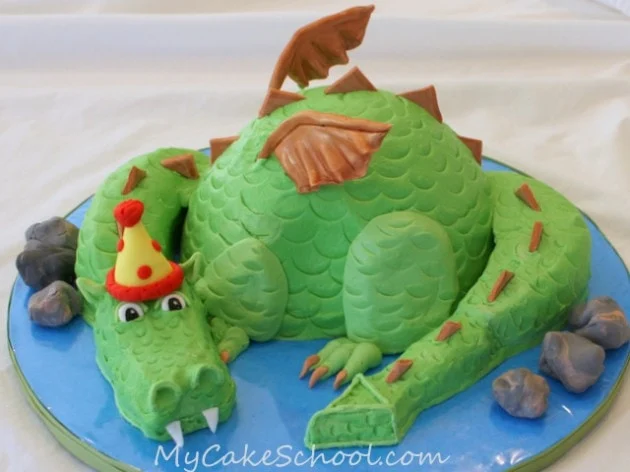 More Dragon and Dinosaur Fun
In addition to today's dragon cake, we've also made a tutorial for cute and easy Dragon Cupcakes!
Dragon and Dinosaur body shapes are so similar that most of these ideas would work for dinosaurs as well (minus the breathing fire part!) ;0) -
Check out these dinosaur design ideas too!:
Dinosaur Pull-Apart Cupcake Cake
Enjoy the Video!
We hope that you have fun with this tutorial! You will notice that the video is one our first (2011!) but the information is still good. We hope that you find it helpful! ;0)
If you give this dragon cake a try, we would love for you to leave a comment and photo below!